Impact Orange LJ
---
****EDIT: lost all the pictures due to photobucket on 7-4-13.... Slowly trying to replace broke links with new flickr links.
*** Jeep is driving around and back on DD duty... 7-6-13
This is my third Jeep.
First Jeeps build thread
http://www.jeepforum.com/forum/f22/m...ehicle-903781/
/\ Build thread to my first CJ
My Second (and back up for the LJ)
In late summer 2010, I traded my safe and secure DD for a 2005 Jeep Wrangler Unlimited LJ with a few mods. This thread is started to help me keep track of all the things I done with this Jeep and for help and input from fellow Jeepers. I have a "build" direction and an idea of what I want the LJ to look like and how I want it to handle, but I view this Jeep as a life long project. With that said, here she is.
Still on the lot.
It came with:
~51,000 miles
4.0 I6 232
6 speed manual
231tc
dana 30 locked (full time)
dana 44 rear locked (full time)
Clayton belly skid
Big Daddy off road bumpers (f and r) with steering skid
35" x 12.5" BFG KM2
~3" lift-might be RE
~1" body lift
Full cage
Full hard doors
currie/rusty's cross over steering (found this out much later)
and a few other things
This is my third Jeep, but my first DD.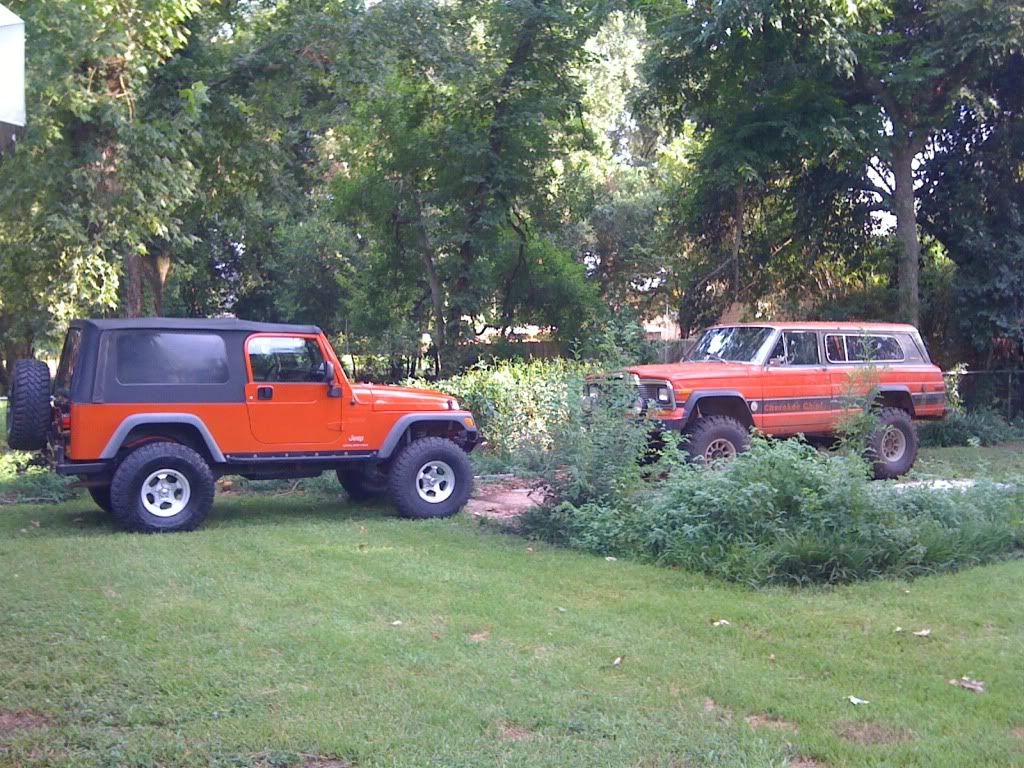 After it got home to meet the other one.
Drove it like that for a while, then started to change it the way I wanted....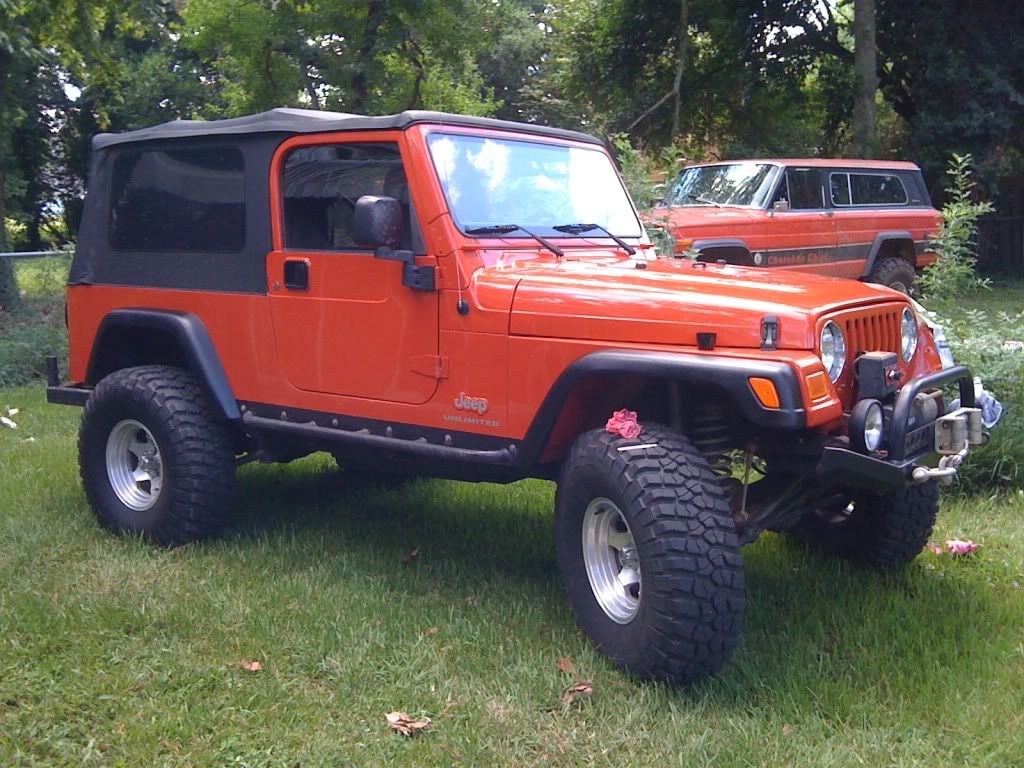 Painted Flares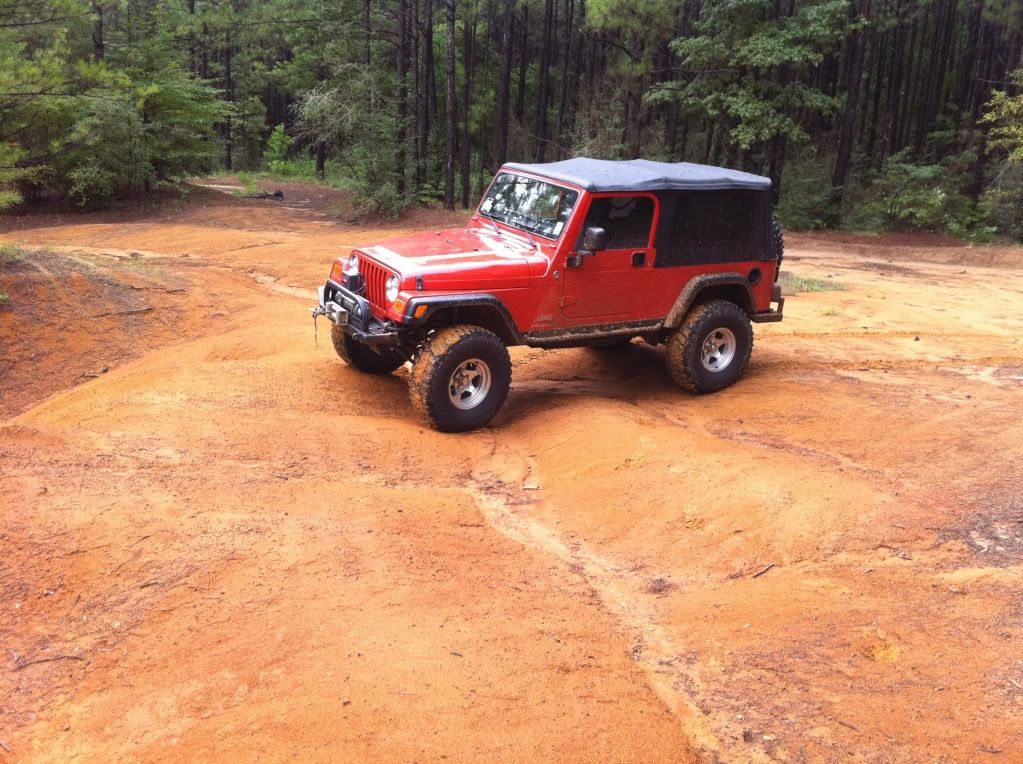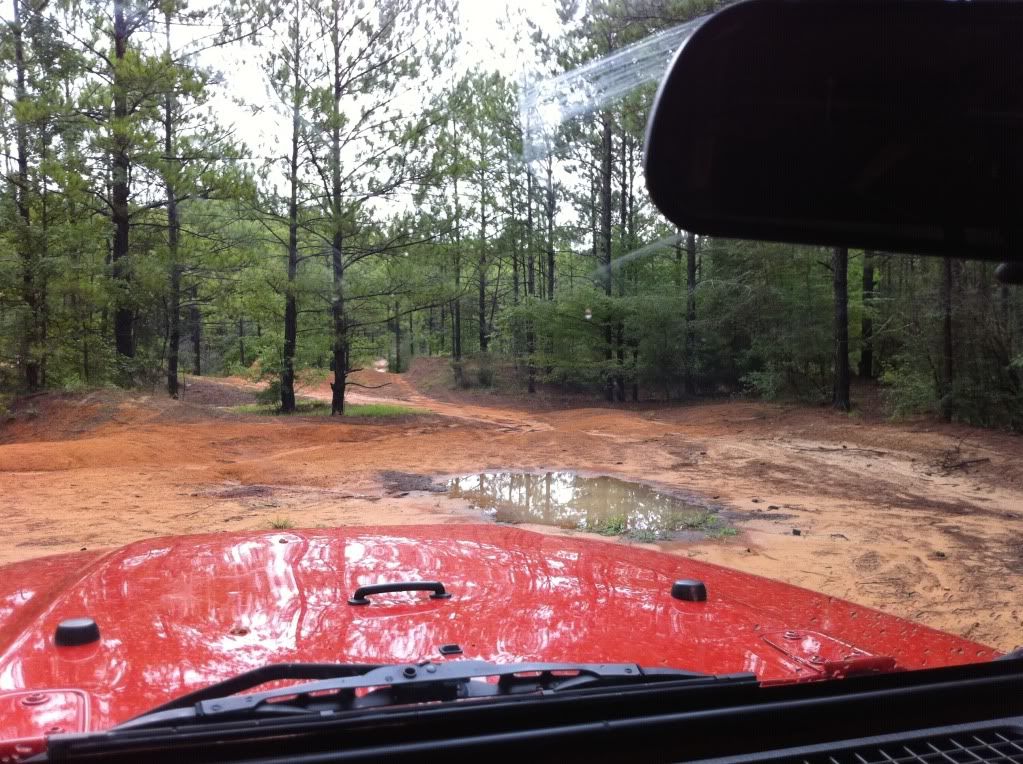 Wheeled it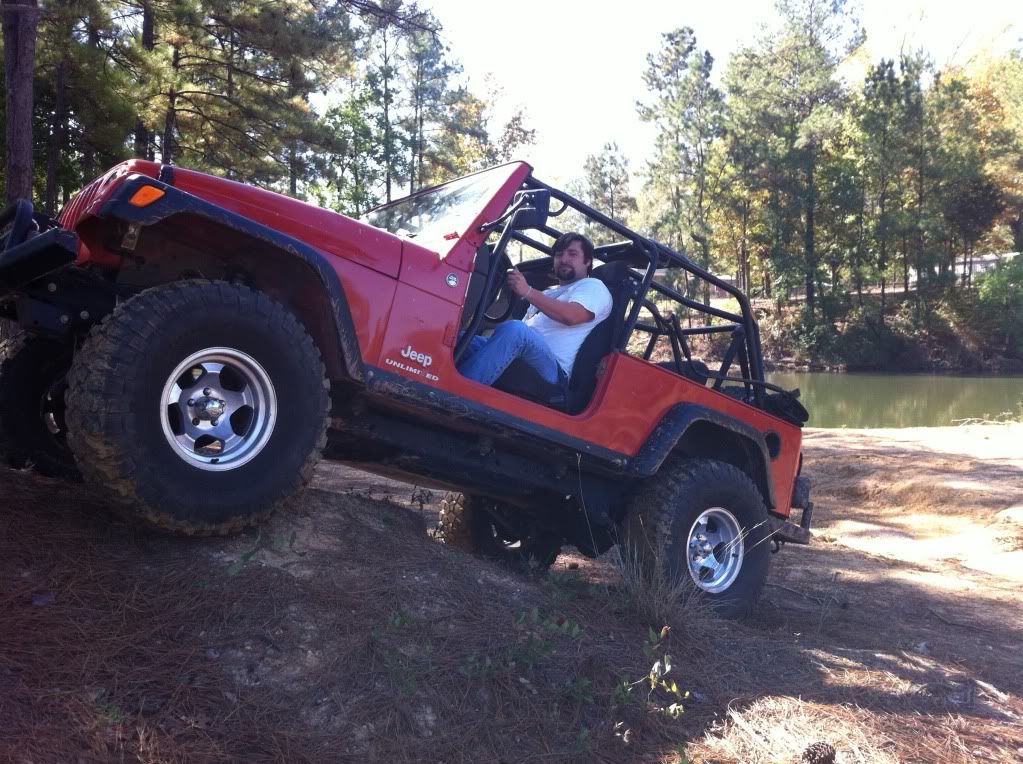 Wheeled it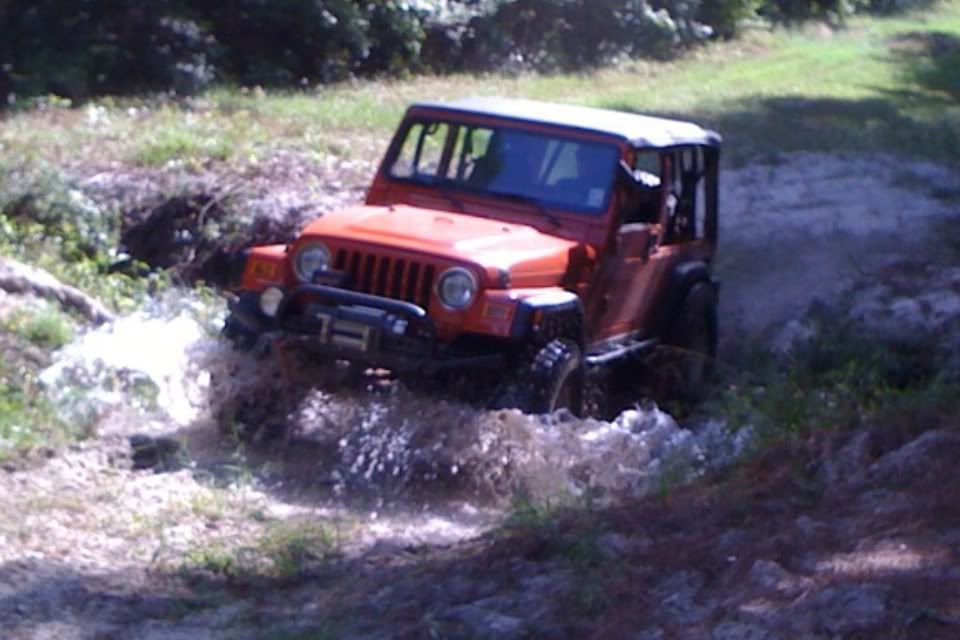 Wheeling with fellow member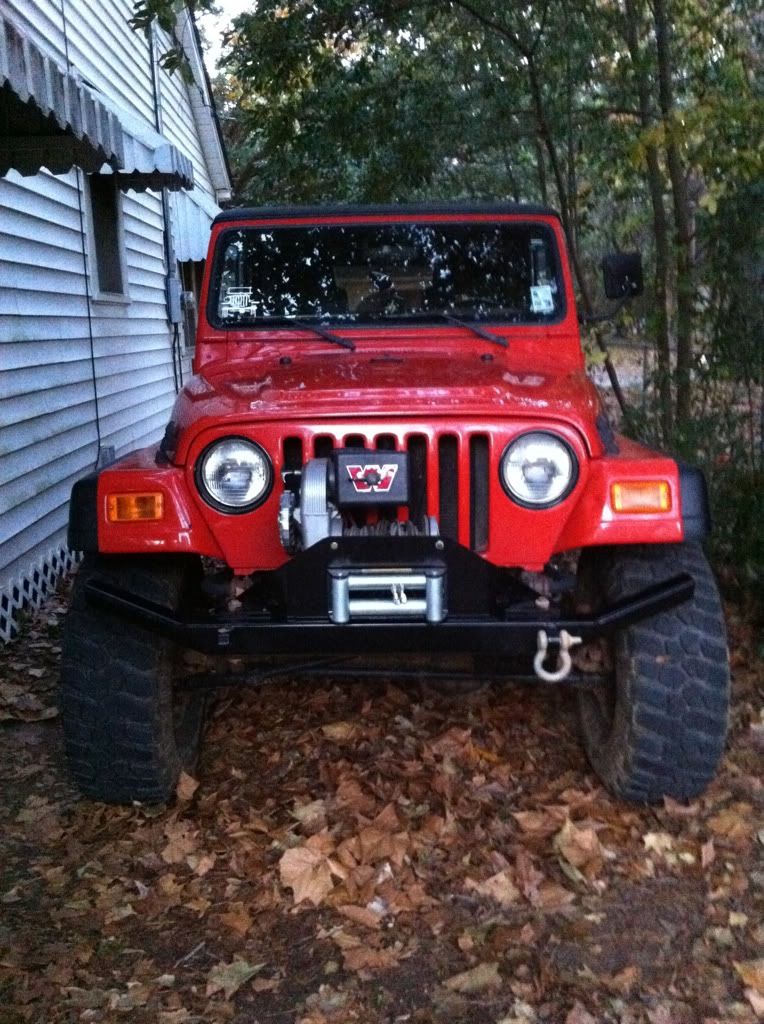 Replaced the winch on the front with the one that was on my CJ. 8274 are the best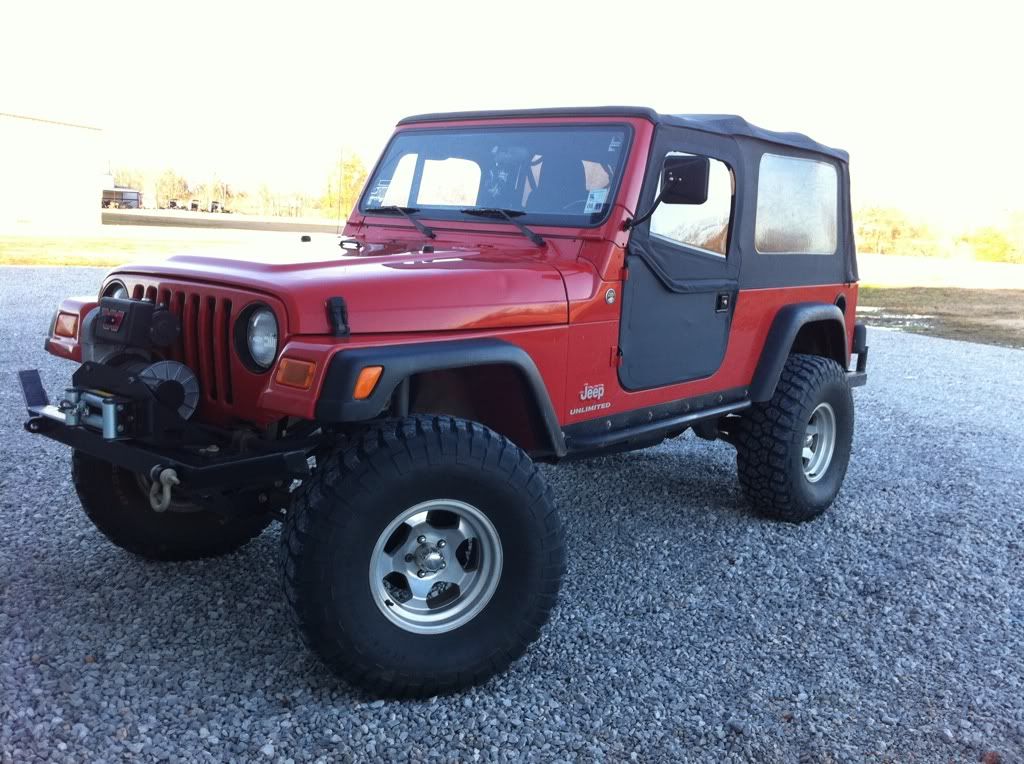 New doors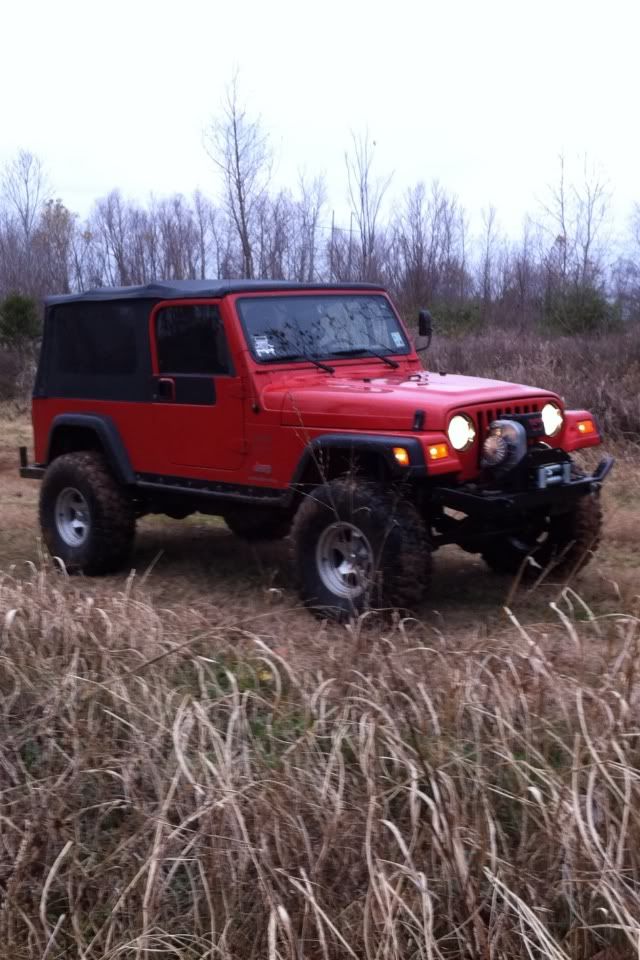 Wheeled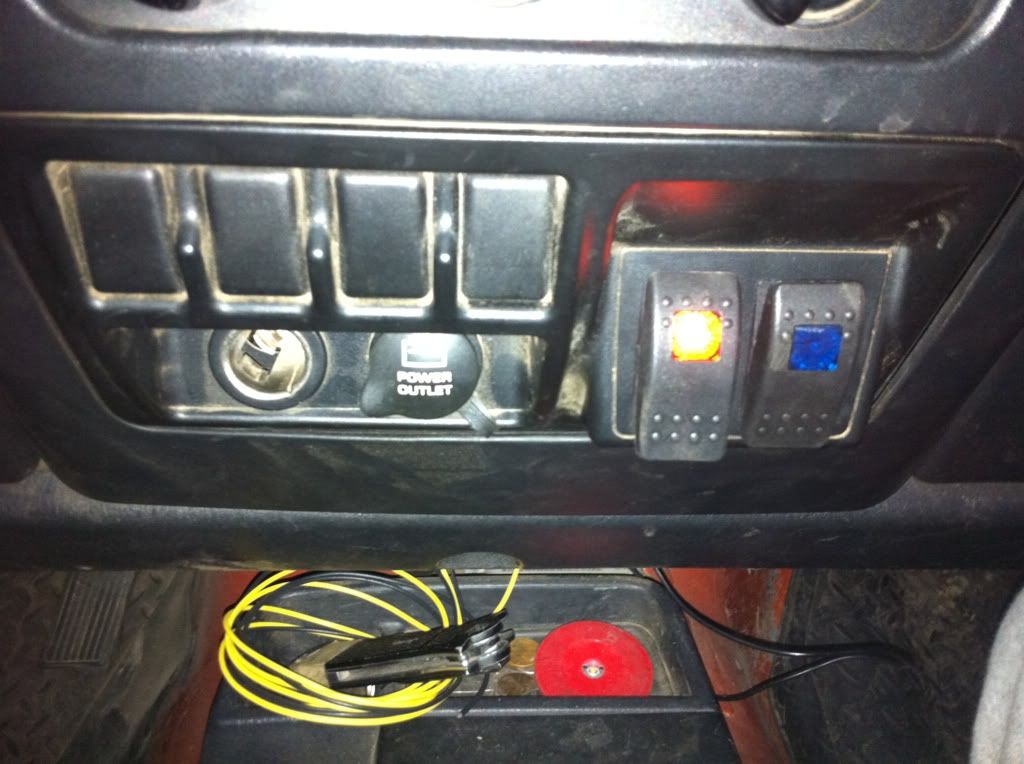 Added switches
New wheels and tires. MT Kevlars 35"x12.5" on Procomp Steelies
After the new tires went on, I realized the steering need another upgrade. Currently the Jeep is parked until this weekend when the new steering goes on.
I am going to leave it at this. I'm sure there is more that I forgot.
---
06 WK 5.7 Hemi Overland
87 MJ Chief 57k original miles... getting built in the backyard.