Well last week I routed the speaker wire in the roll cage for a cleaner look. (Sorry no pic, didn't want to rice up my thread :lol
As I was checking the brake pads this morning I noticed this..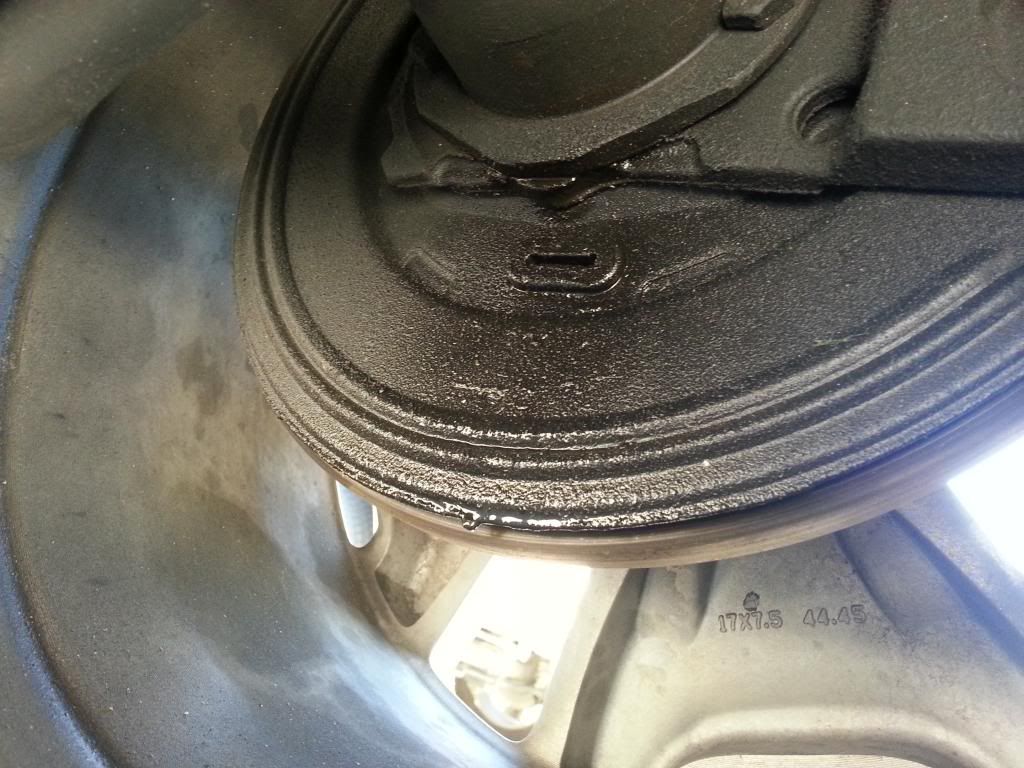 So naturally I looked up Stu's site and did some reading. So I bought:
Timken Bearing
SKF Wheel Seal
RP 75/140
Misc sealant
So then I went back and inspected the pads and rotors... looks like its time to get some new gear..
After about 2 hours of searching and reviews I dropped some coin on these:
http://shop.blackmagicbrakes.com/Jee...-105-67063.htm
Not a huge upgrade but have been getting amazing reviews from everyone on the board.
As much as I want to be mad about spending $500 for this it needed to be done. Can't wait to dive into the rear end and get that seal replaced. I love a challenge and pops just bought a press. What timing!
Also bedlined the front. Going to look
imp: with the winch, fenders and JK turn signals.