I've decided to combine the builds of both my LJs in a single thread the main focus will be on the green one as it is currently my highest priority being that it is my daily driver. Most of the work on these jeeps has been throughout the past couple years so I'll share what I've got so far and continue to add as they progress. Most of the parts on the green one were robbed off the yellow jeep mainly because I'm very indecisive.
The Yellow lj
specs:
2004 lj
42rle automatic
Np231 t case teraflex SYE
had:
G2 dana 44 Reid knuckles 5.13s EATON elocker warn hubs alloy shafts chevy 1/2 ton brakes
Dana 44 rear RSE truss 5.13s EATON elocker alloy shafts
37 12.50 17 BFG Km2s on trail gear creeper locks 5 on 5.5 lug pattern
Custom 5.5" suspension with triangulated 4 link rear long arms front with short uppers with drop brackets.
High flow cat with Borla muffler 2.5" tailpipe
UCF flatbelly
The downfall of this jeep was the suspension design. It was terrible the jeep refused to climb without pulling front wheels off the ground and the suspension eventually started to tear the frame apart and brackets off the axles. I tore it down and put a tnt customs longarm kit on that ended up being a big can of worms and I never finished it and decided to tear the jeep down to redo it with one tons and my own suspension.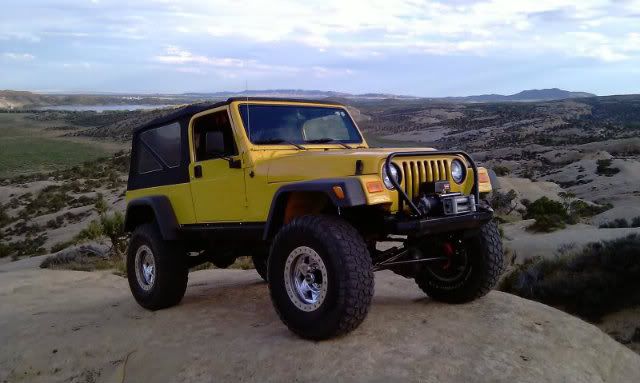 The Green lj
Specs:
2005 lj
42rle automatic
jb conversions tcase wide chain super short SYE 6 gear planetary
prorock 44 front Reid knuckles 5.13s chromo shafts EATON elocker chevy 1/2 ton brakes
Dana 44 rear RSE truss alloy shafts 5.13s EATON elockers black magic caliper flip
modified tnt customs longarm
poison spyder aluminum defender xc fenders tapered flare
Currie antirock
savvy fuel tank skid
Currie steering
savvy aluminum tank skid
Rokmen tailgate
I purchased this jeep last winter to replace my tired xj and only planed on just a mild build. Developed severe death wobble and put 2.5" rough country springs and a fully savvy short arm suspension with rubicon express trackbar in the front ome track bar relocation bracket in the rear. Threw on currie antirock and steering. Put some 35" mtrs on method double standard wheels off my Xj on it and a spartan locker in the front before ejs 2014 and drove it like that most of this year.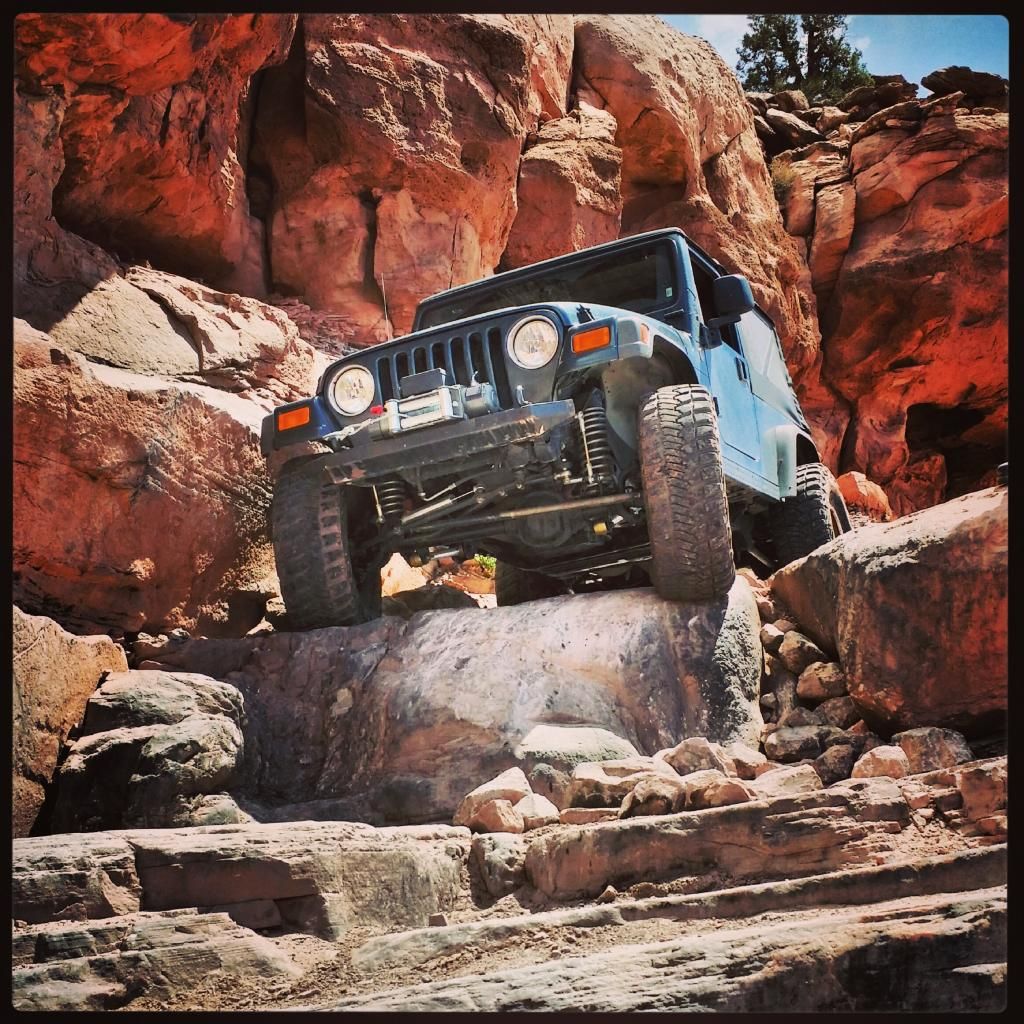 over the next few days I'll show how the jeep got to its current point and edit all the things I've forgotten to mention but here's my start.