I decided I wanted to do a highline on my new(to me) jeep. I was originally going to do a highline with the stock fenders, but I've wanted tube fenders so I decided to go ahead and do both at the same time. I had the jeep torn apart fixing the exhaust so it seemed like as good a time as any to start. I had pulled the fender off to get better access to the manifold so I was already one step ahead.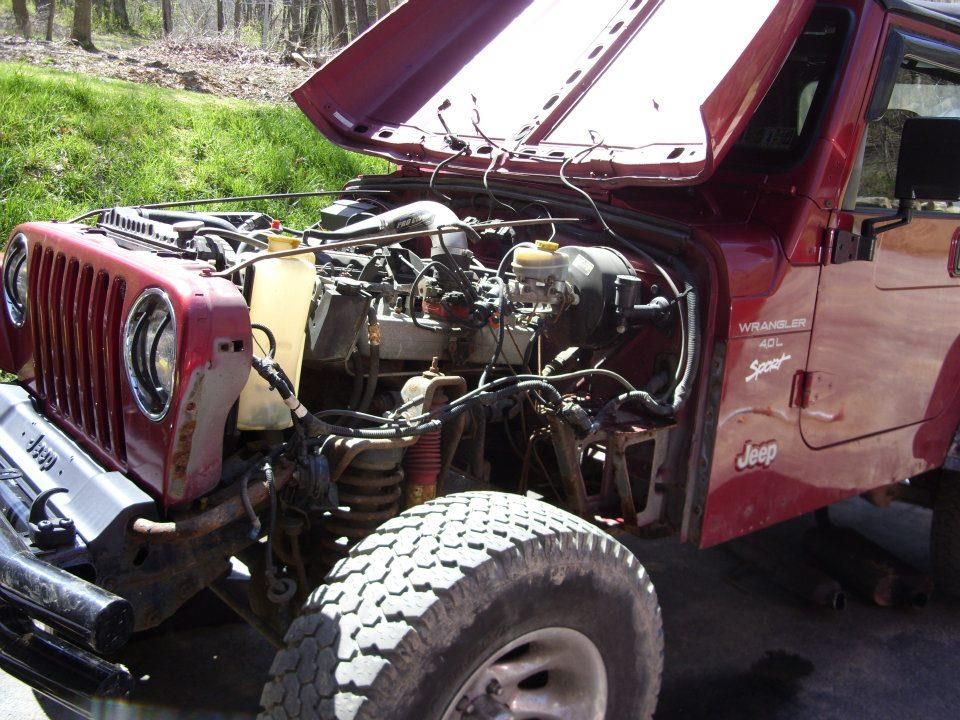 Passenger side off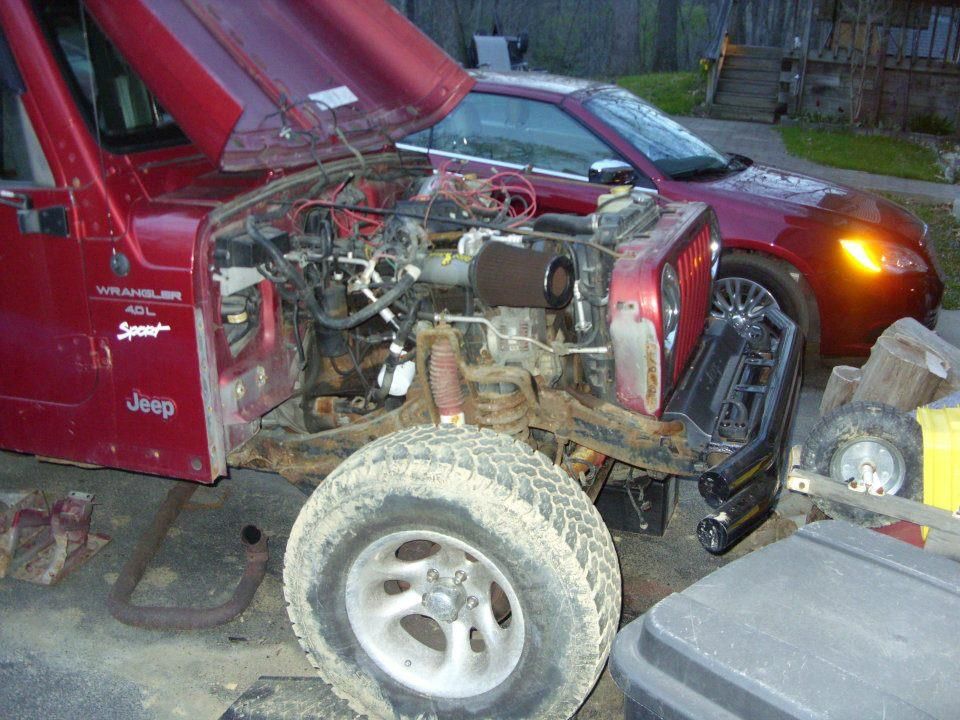 I ordered tubes from Jeeptubes.com. They are very nice pieces. Well bent and accurate. They were well packaged and arrived in perfect condition. They require a little work to fit well, but I paid a fraction of what highlines cost built and I wanted to get more fab experience.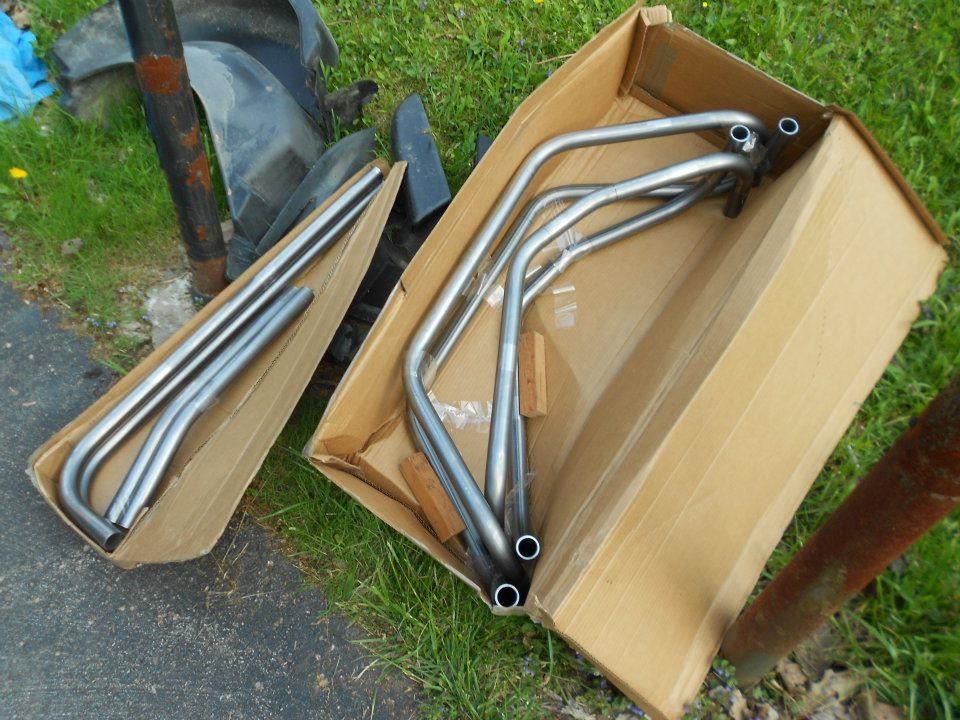 I ordered front tubes and flares as well as rear flares.
Next it was time to actually cut the hood. I taped along the body line and cut just below it. I figure I can always cut a little more off, but I think I might leave the line as it is. I saw a thread on jeepforum where someone had rewelded the lower lip back on for rigidity so I may try that down the line.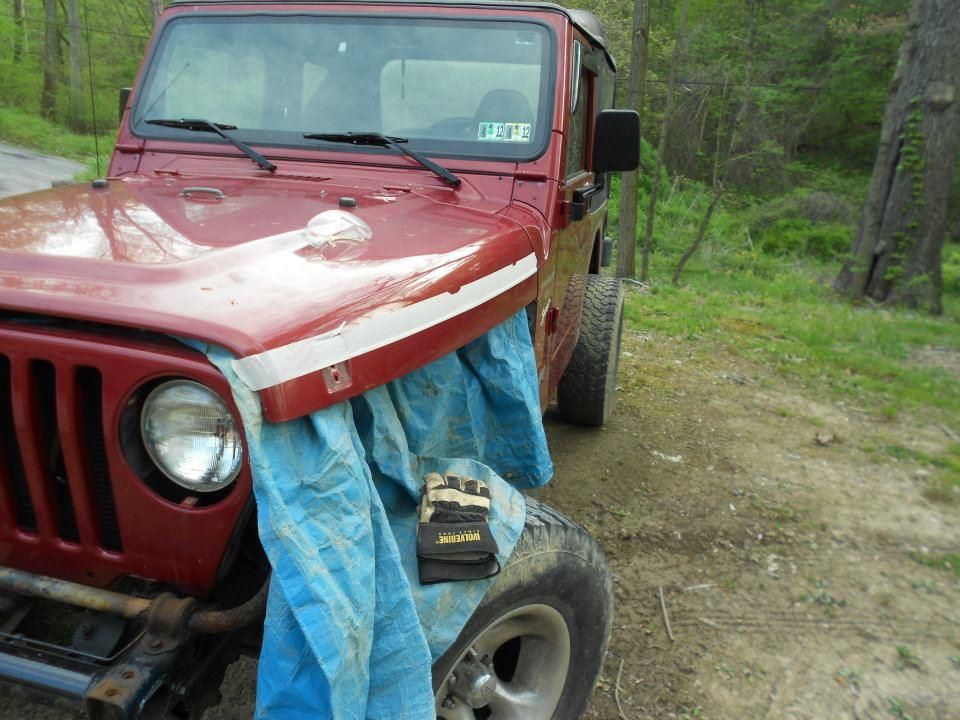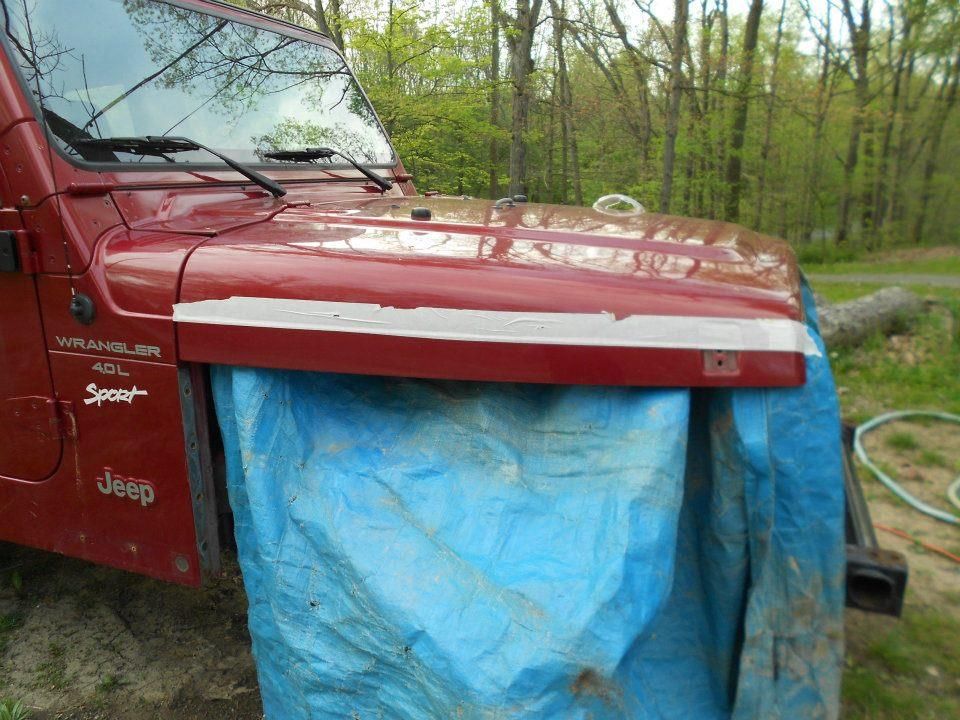 Point of no return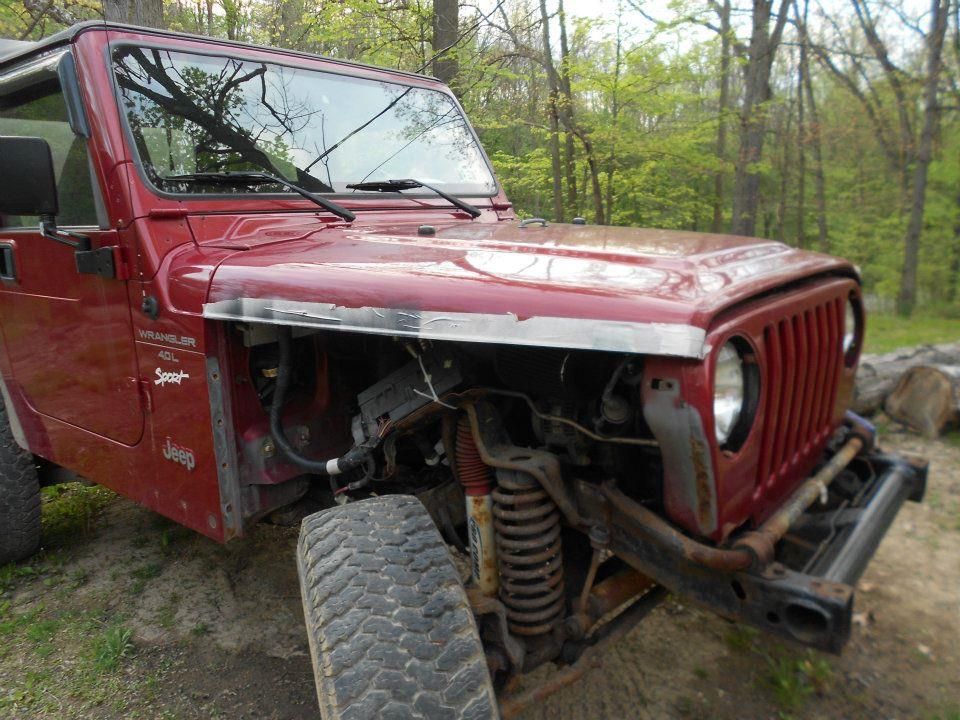 Next I started on some brackets to attach the tubes. I used some angle iron and flat stock.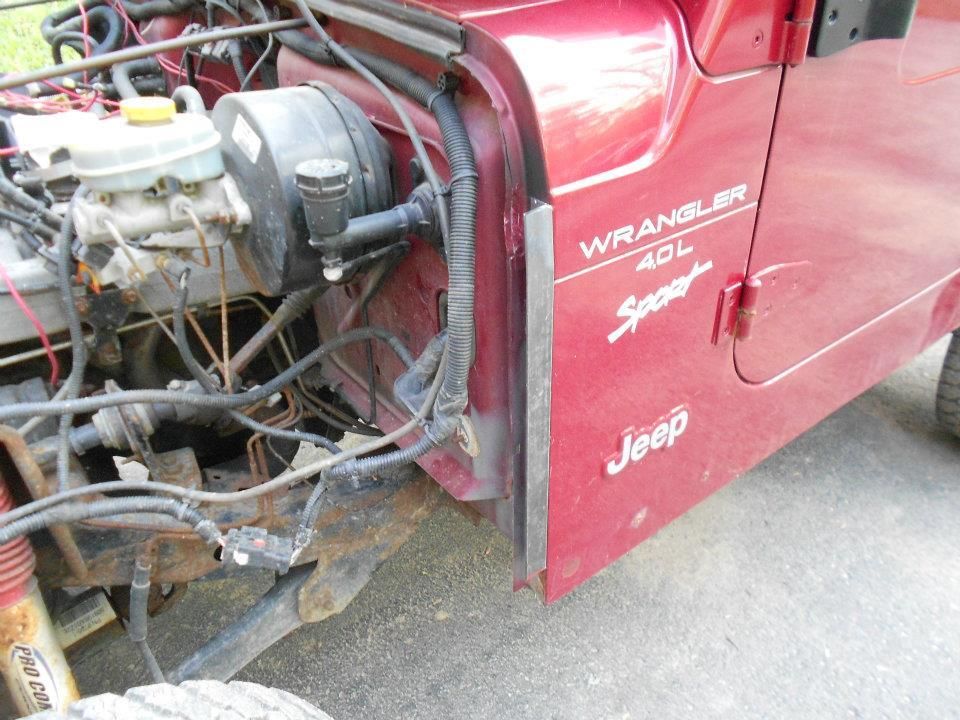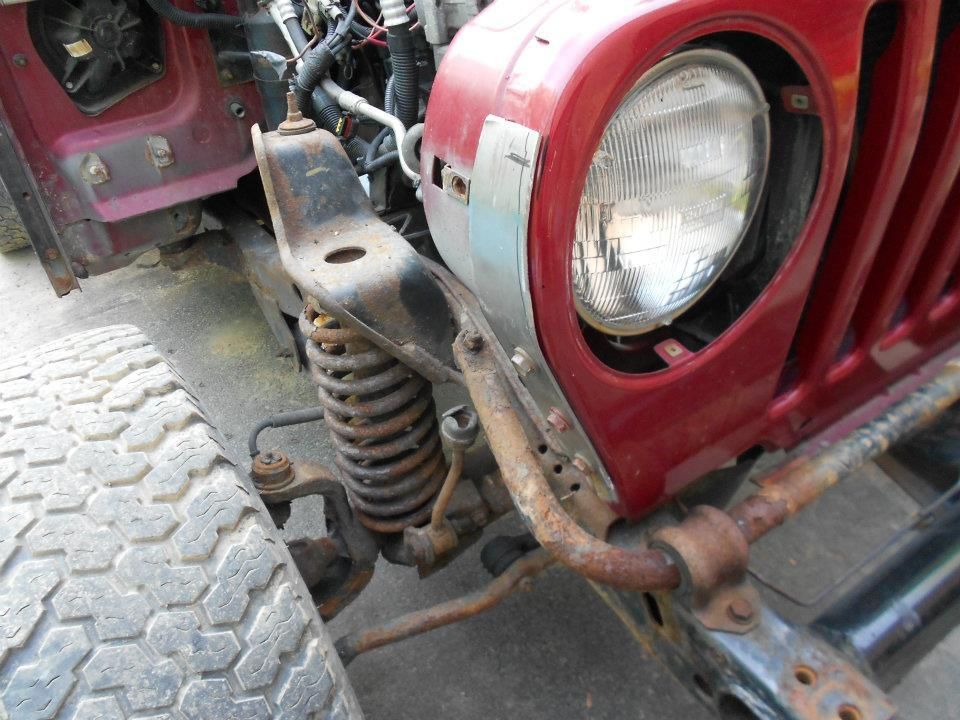 I sliced and re-welded the top of the angle so it matches the body line a little better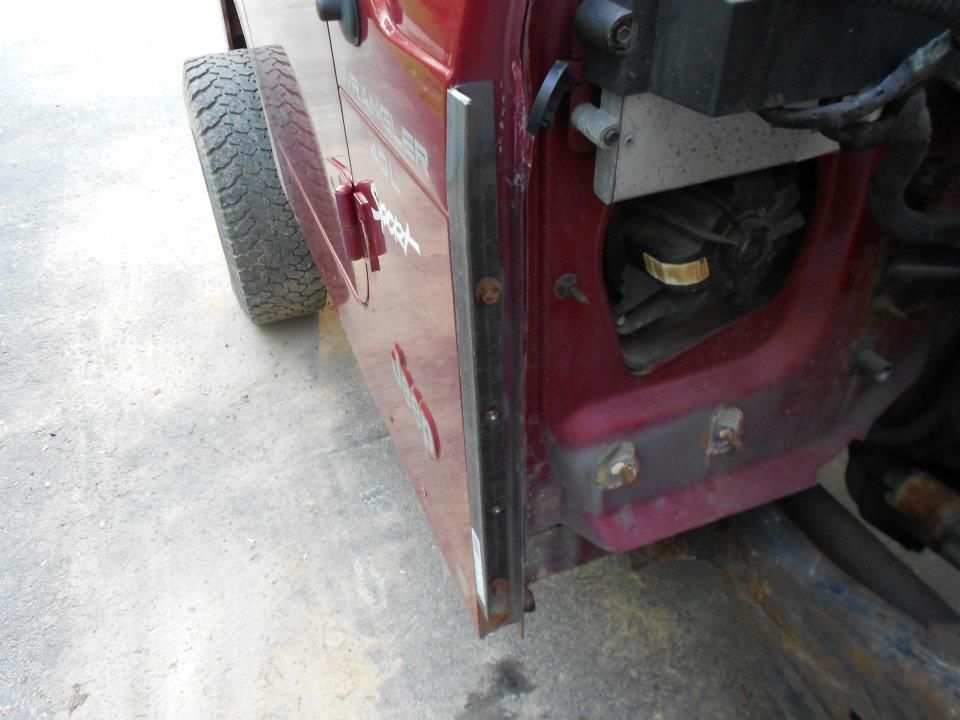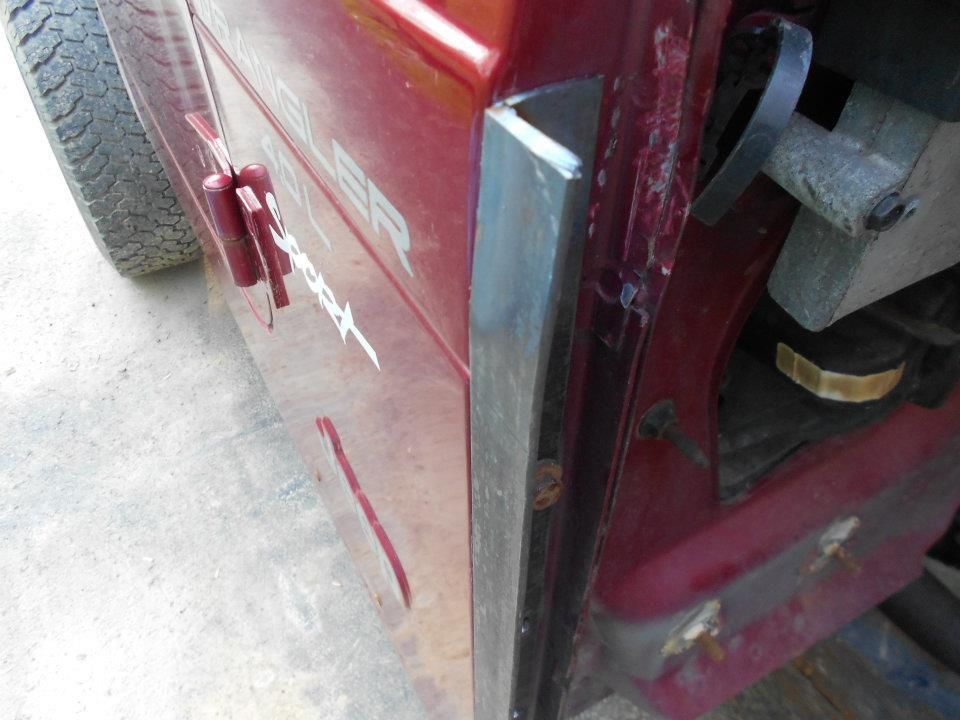 Drivers side tube tacked into place. I may have to do a little adjusting, but I think its in a pretty good spot.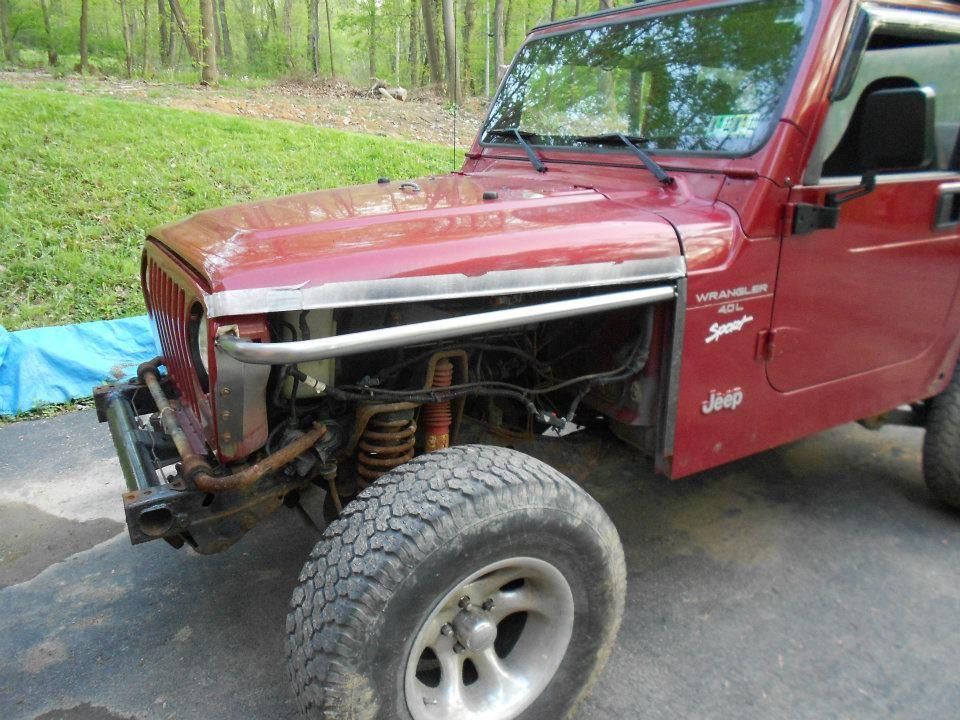 Head on shot
The hood is sitting a little high, it pulls down pretty lcose to the top of the tube so I'm not woried about that gap right now. The latches should keep it close.
So far Im pretty happy with the progress considering I've not done anything this in depth before.
More to come.