Yes Heinz. I live near Pittsburgh and my Jeep is red. The name fits
I bought a 2000 XJ this fall to take over daily duty and keep the winter salt off of my '14 JK. After taking the JK wheeling with less than 1000 miles I kinda felt stupid for cuffing it up so I decided to get another Jeep and not beat up the JK any more. (at least till its paid off)
I have been on the hunt for a semi clean TJ unlike my but with the inflation of prices around here, you can't find a Wrangler (YJ or TJ) that is worth a damn for under $8,000 which is too much for me right now. After some thinking I decided to look for an XJ and ran into this one. Locally owned (I believe one owner), bought it from a small dealership that is run by a great guy.
So what I know about it.
2000 XJ
I6 with auto
Power windows, locks, and mirrors
Very clean interior
Little rust (for around here) original rockers and rear leaf mounts still have paint inside
Super saggy suspension
Falling Headliner
NO HEAT
Slight (I assume) rear main seal leak
Chry 8.25 rear
The goal as of now is to get it reliable and have heat for the winter. This winter will probably bring a small lift and 30/31's? I've never been a Cherokee guy cause the thought of a unibody disgusts me.
ANYWAYS... Here she is. I'm open to ideas and discussion. Input is much appreciated
Let someone drive my JK for the first time. So my mom wants one now
Little baby next to BaBa Black Jeep
Got the faded door trim ripped off and shown off the well known poser flex of a stock Jeep. I bought a $13 dollar can of 3M adhesive remover that did nothing more than wet the side of my jeep.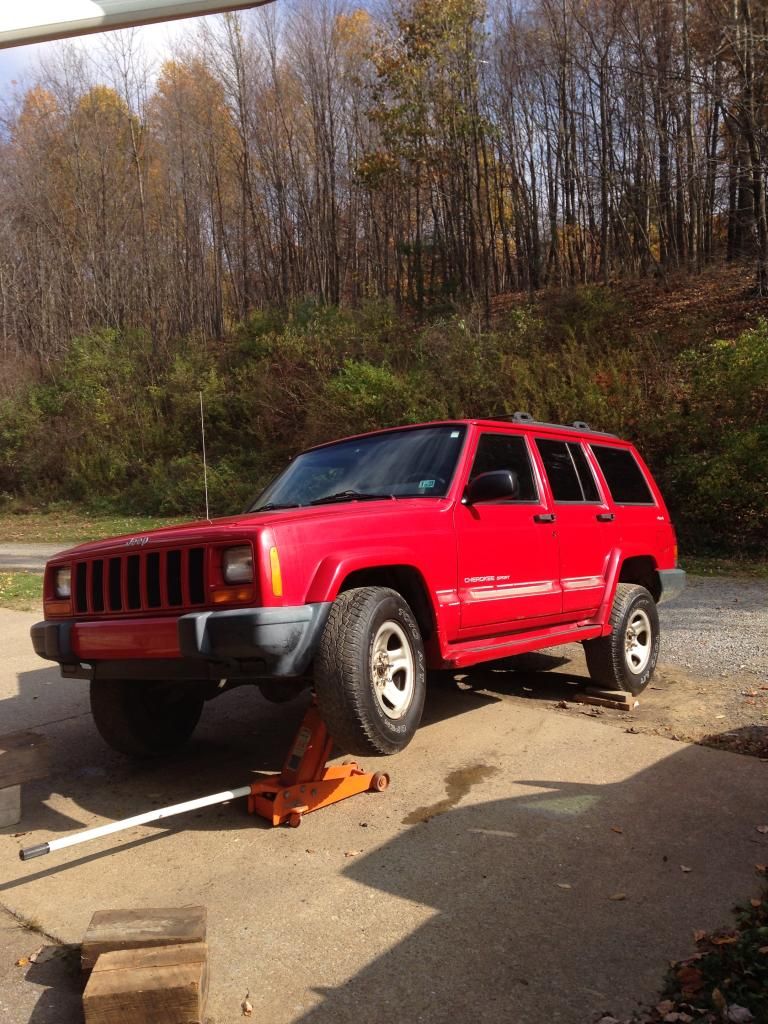 Just to compare the XJ to my JK (and she could have gone higher but the trailer was only so tall.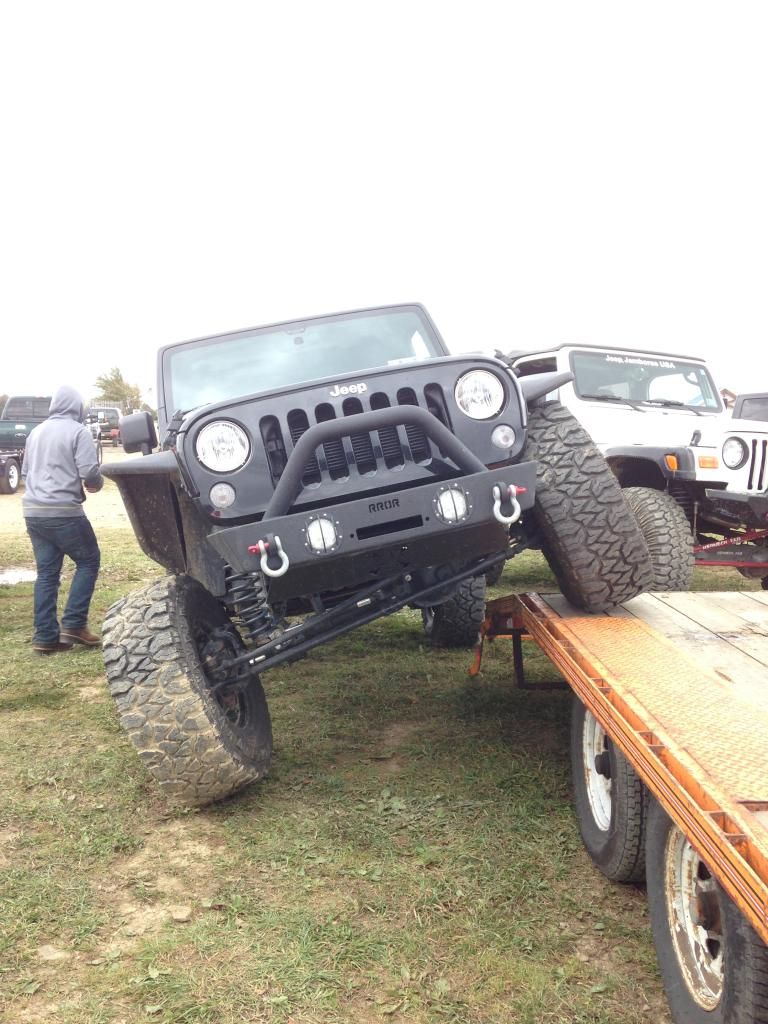 Also, Check out my JK "build"
http://www.jeepforum.com/forum/f96/r...14-jk-2654066/