heap-a-jeep build thread
---
figured i would start one to have a place to document and keep up with my progress
want to start out by saying THIS WAS A $500 JEEP!!
model info: 1990 Jeep Cherokee Laredo 4 Door 4WD
Drivetrain: AW4, NP242, D30/35, combo
done so far:
New Head complete valve job hot tanked and magnafluxed
New Gaskets
All new fluids/filters
replaced all vacuum hoses
new exhaust/muffler
New Coolant temp sensor/sender
new rims(new to the jeep anyway)
removed tons of rust
cut front fenders - cut & fold rear fenders
Majorly cleaned interior
Still on the "To Do" list:
replace all the TRE's bushings, end links, u-joints in the suspension
Lift 3-4.5" Custom JY Special
adjustable track bar
shocks TBD... bielstines if i can swing em
roof rack TBD...
DIY Bedliner lower 1/4,
undercoat all under vehicle
Gears TBD...
Lockers TBD...
Axle swap TBD...
32/11.50-15's Brand TBD
Removable doors mod.
XJ Tube Trail Doors from quadratec
JCR front Pre-runner Front winch bumper(diy)
JCR diy rear bumper w/ tire carrier
JCR stage 3 Rock sliders
JCR OTK 1 ton steering upgrade
More to come!
when i first got it: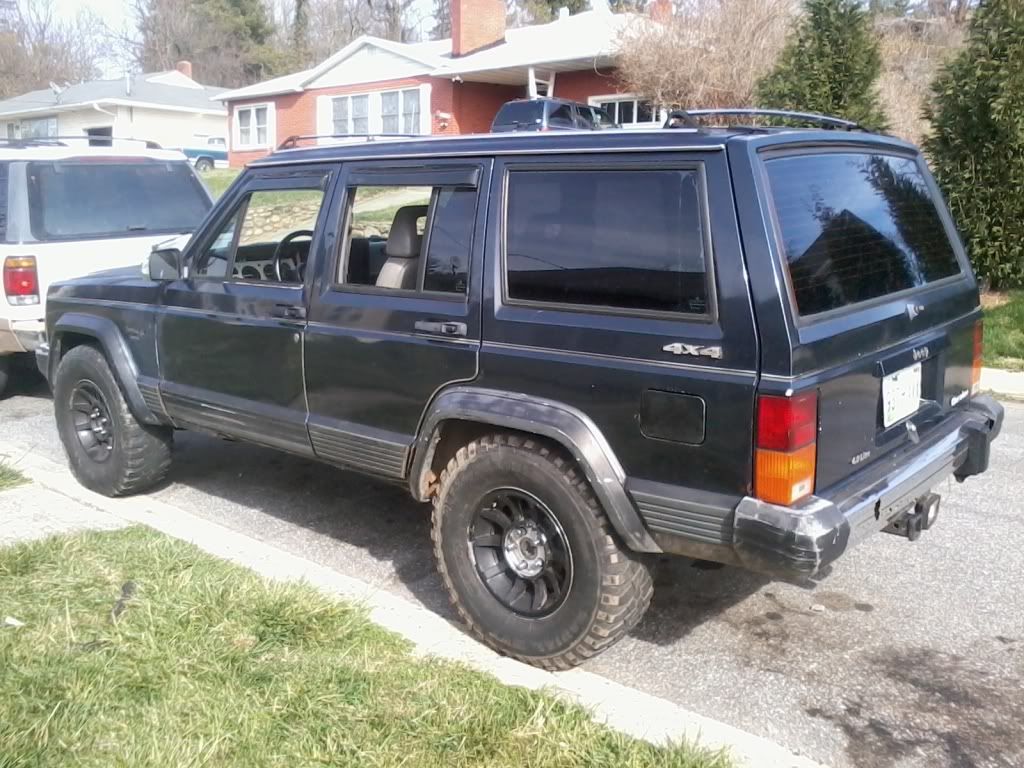 tore down: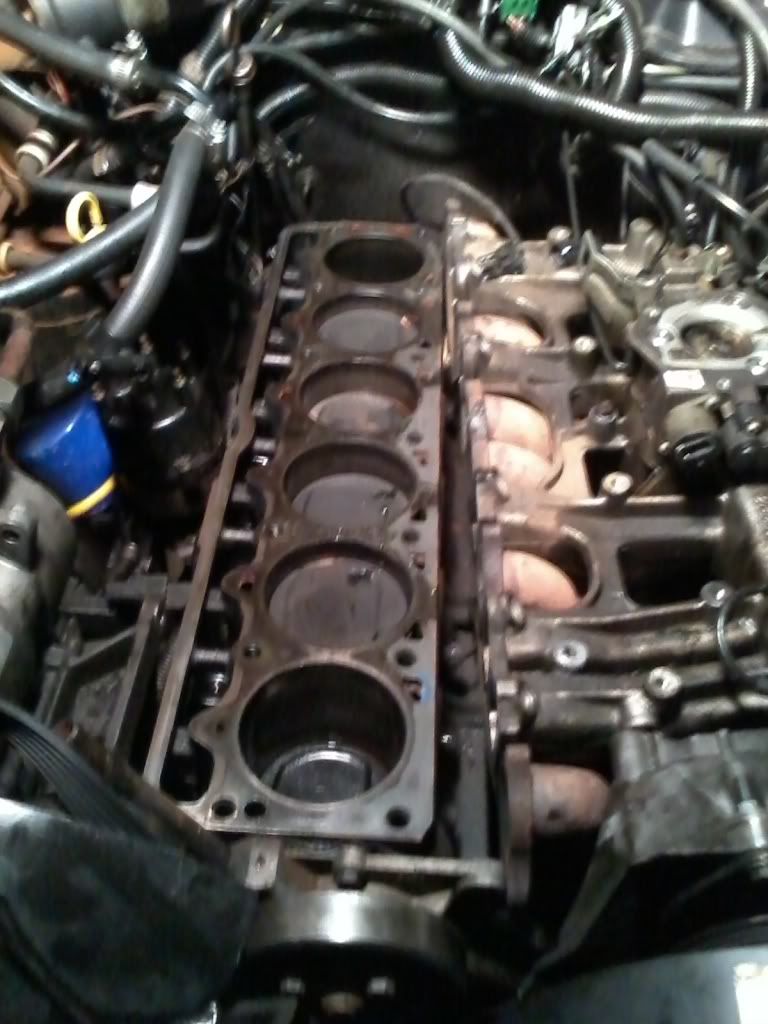 new head beside old head sanded and ready to put on: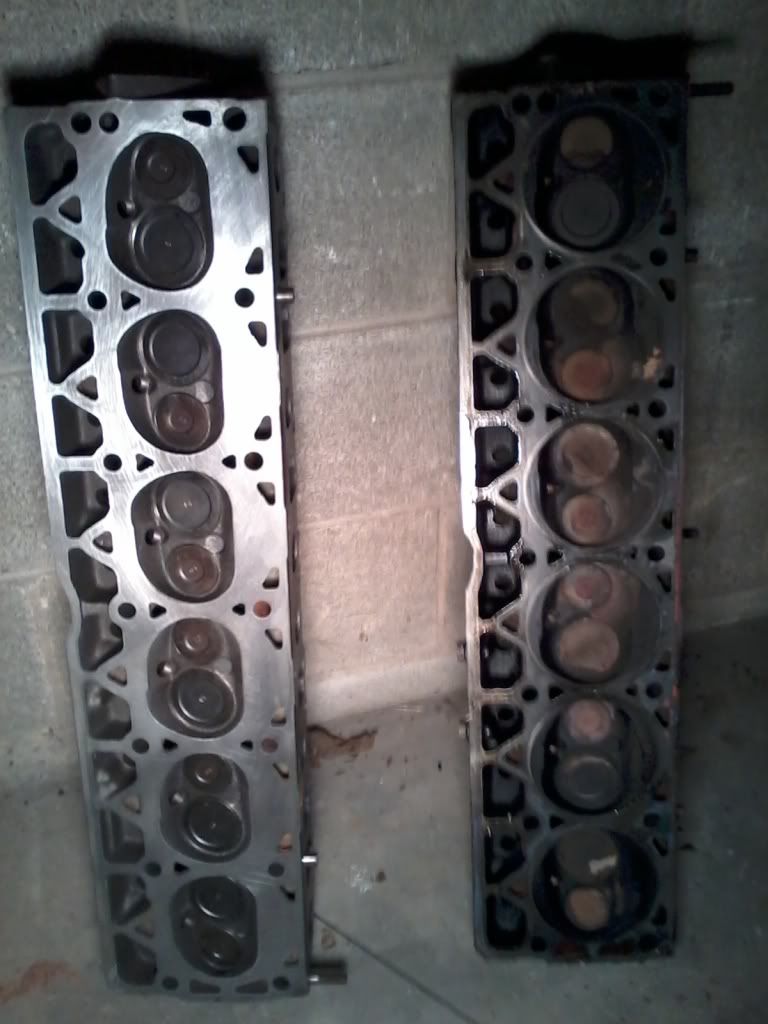 painting the rims: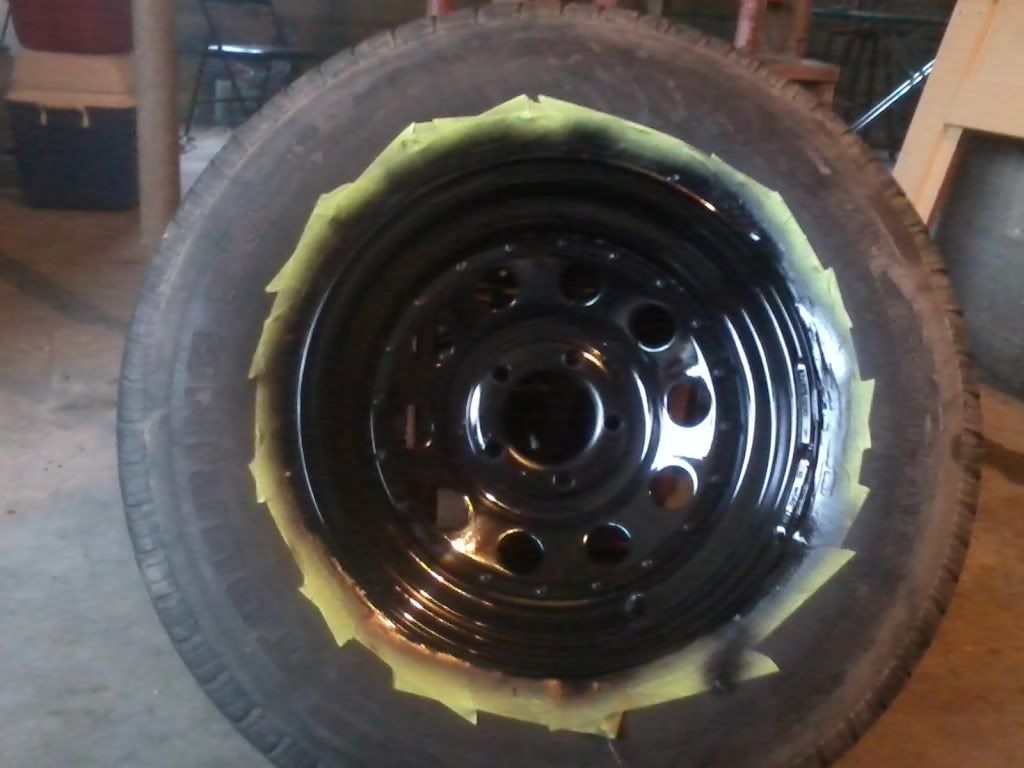 cutting the fenders:
front and rear cut: (don't pay attention to the paint on the tires, me=Lazy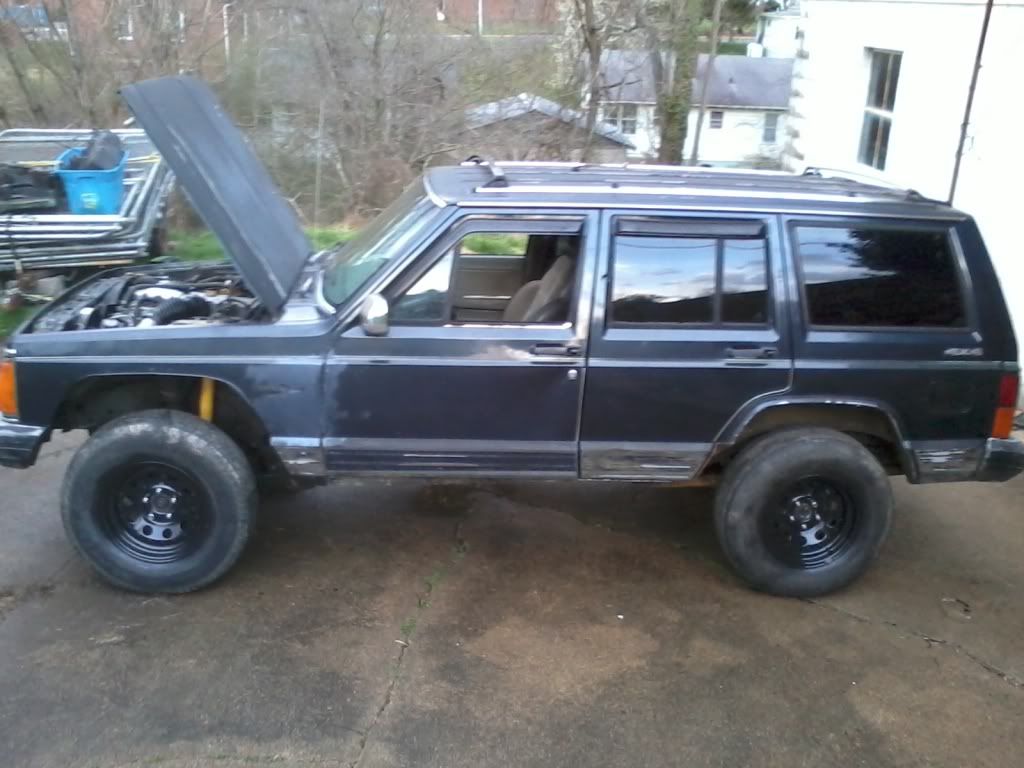 rocker panels were wasted with cancer so i cut them out and beat the leftovers up and folded them in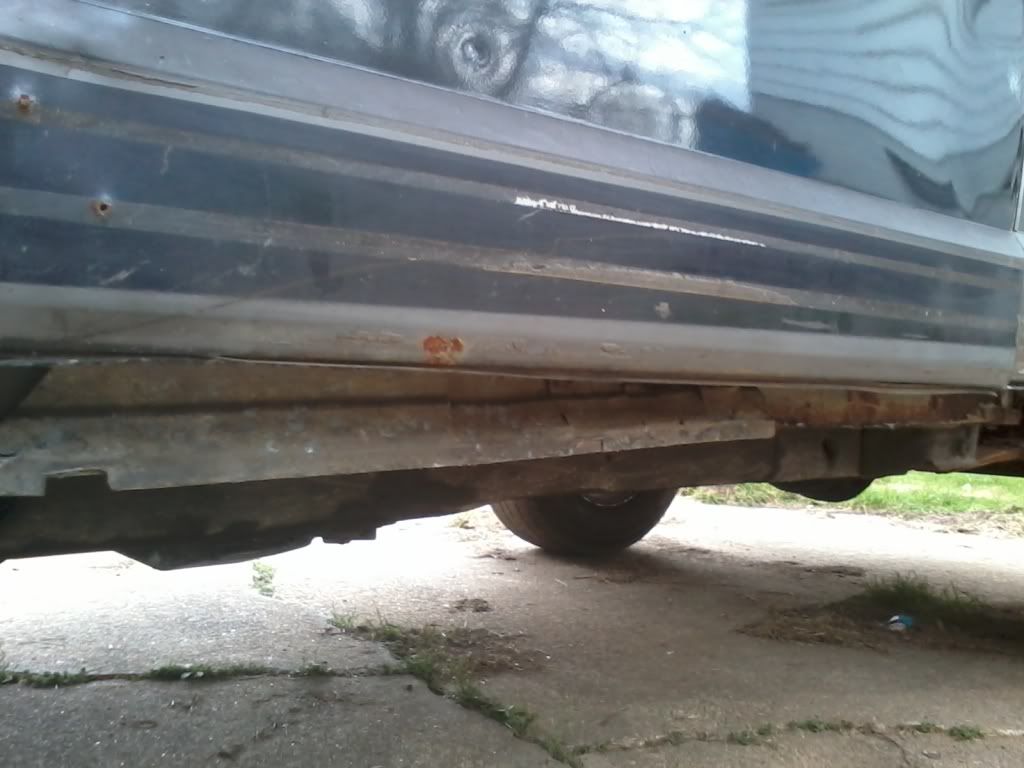 more updates to come as more work gets done!