My camp site
*
Some of the rigs at the campgrounds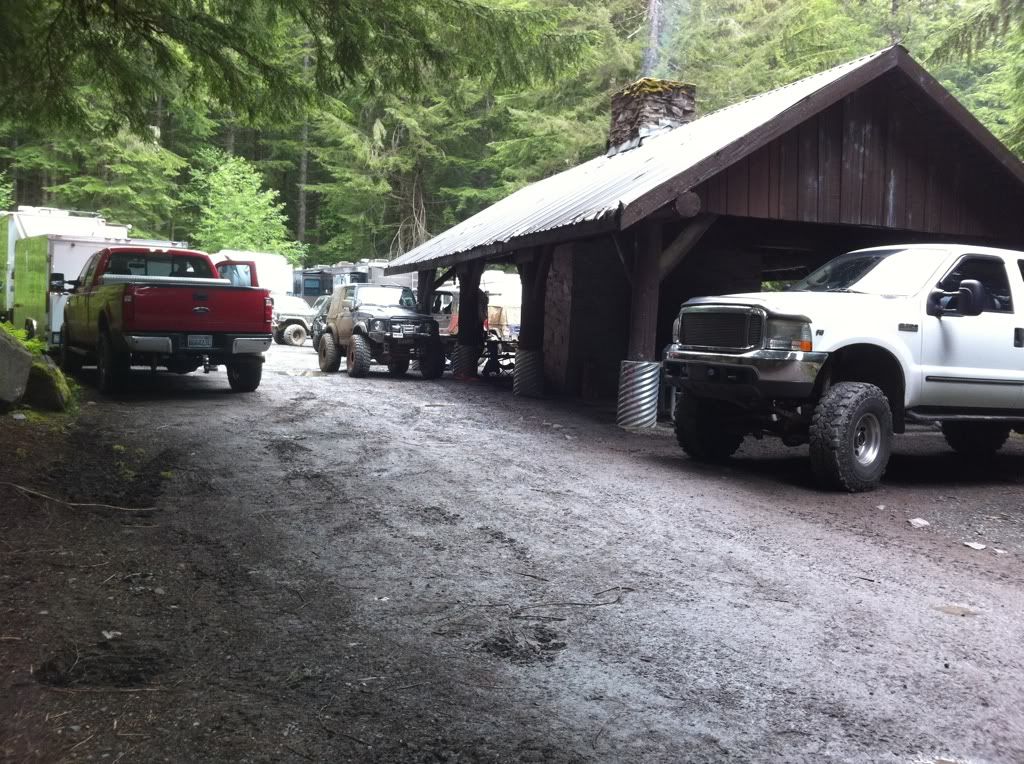 *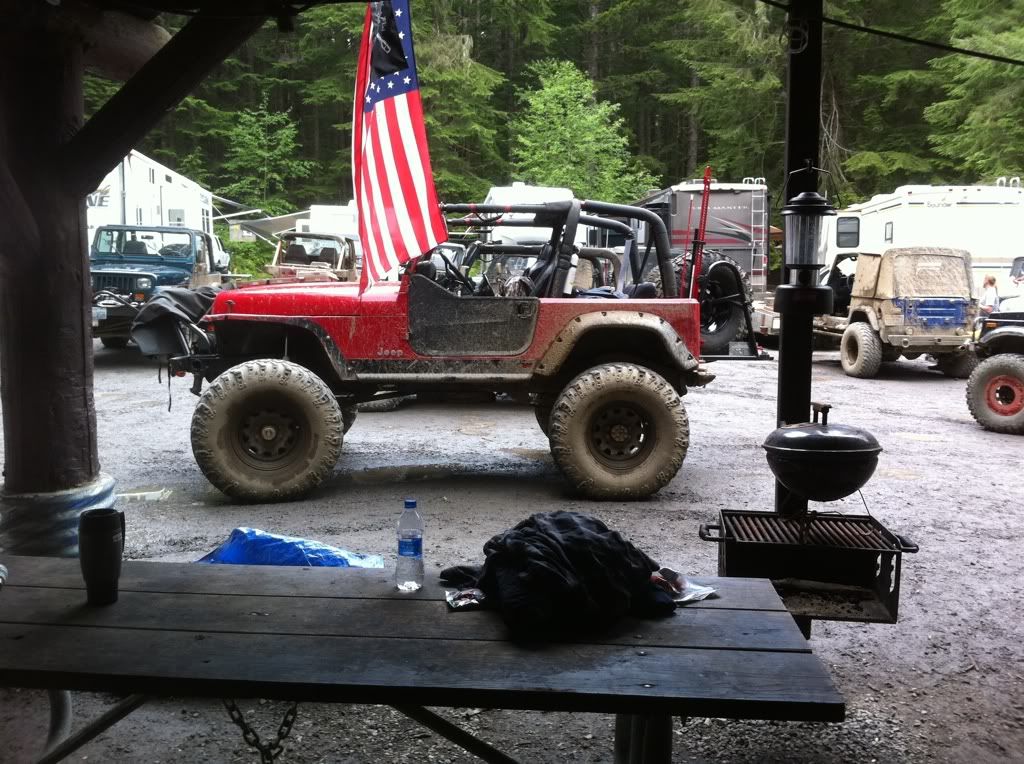 *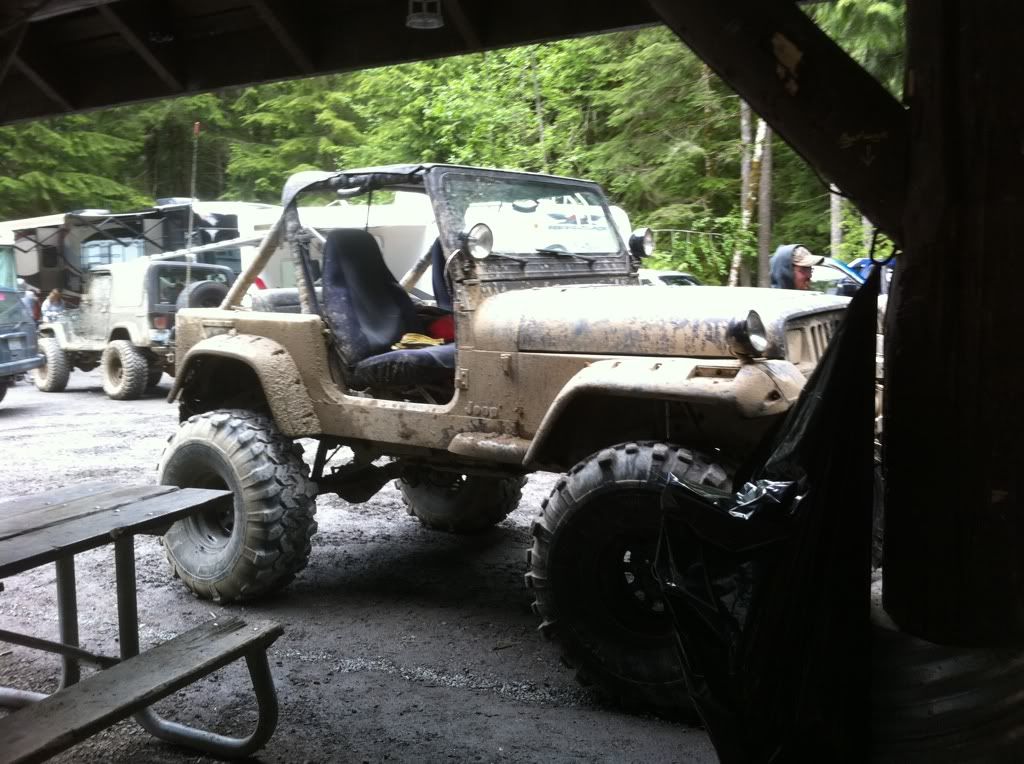 *
I broke this thing too, damn cartwheels and jumps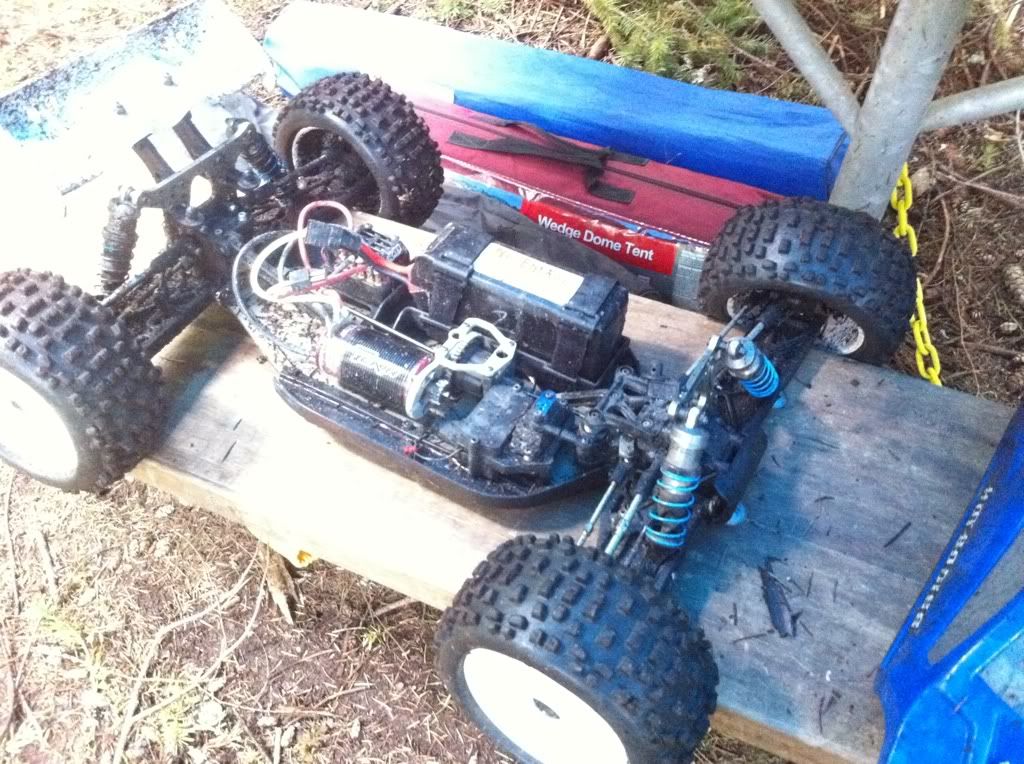 *
We then woke up early (hah!) saturday morning to run Busy Wild, only to find out it's CLOSED.
Here's my TJ at the entrance-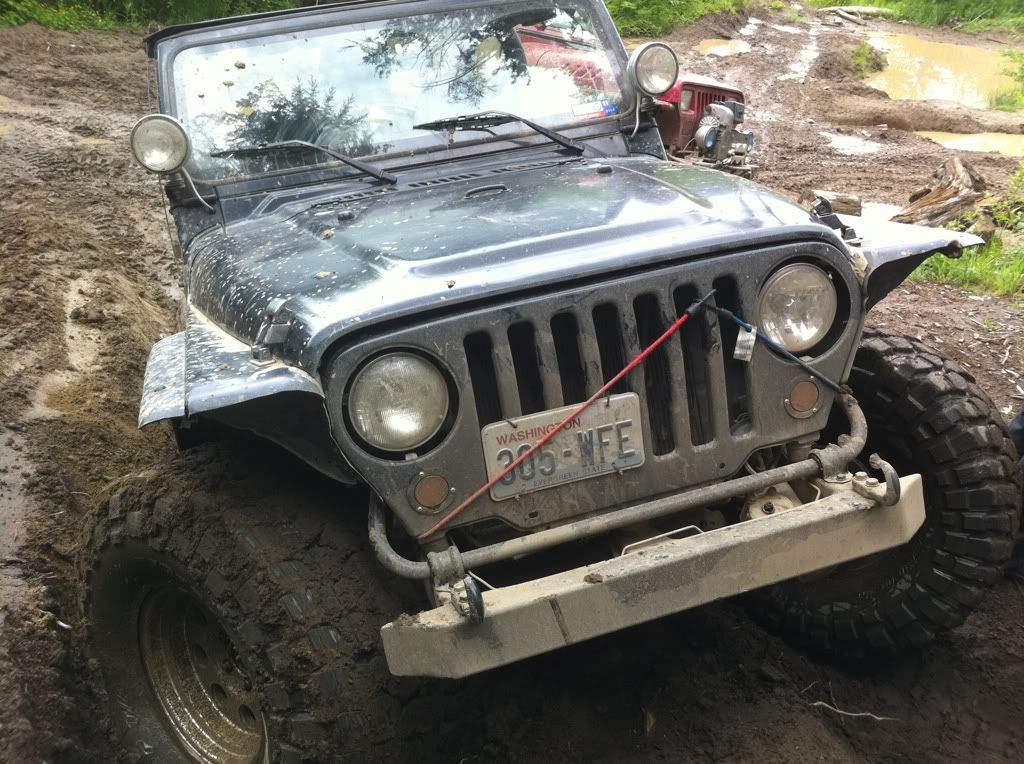 *
So we ran some other trails and waited for a chopped up and broken willys wagon to get fixed and off the trail. It broke again about 20 feet after they fixed it.
*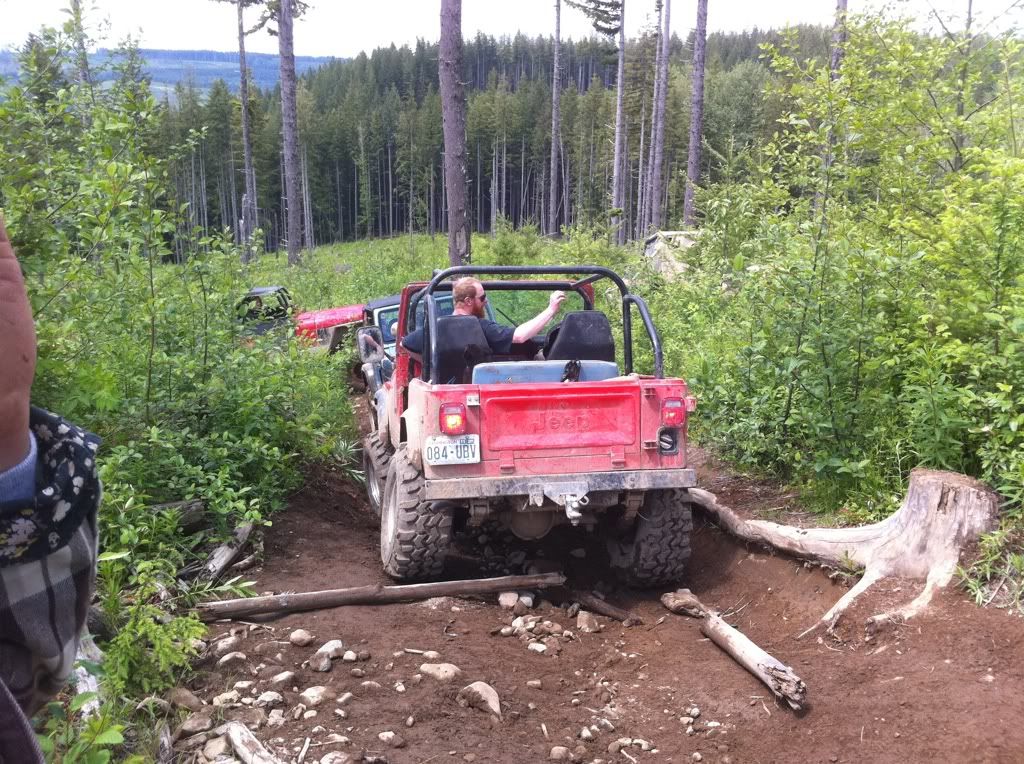 *
Mike trying to show off his long arm kit…why hasn't he flopped that rig yet?
*
Greg has his hands up...because Victor is stuck and broke...again.
*