Guess I'll update this a bit...I was gone for 6 months. Came back, went wheelin.
Onto the wheelin pics! I got there friday and it wasn't long before we went on our first day run
*
Victor, running 40s and the smallest axles he could find, broke coming out a huge hole. I have a video of it, I'll get it uploaded as soon as I can.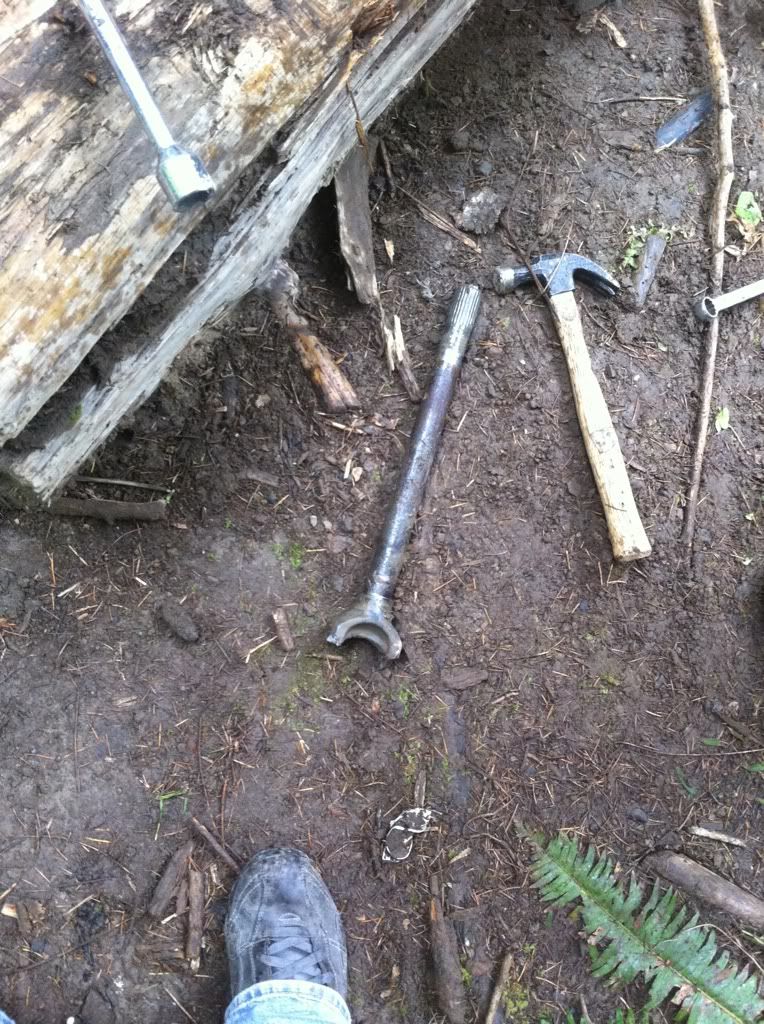 *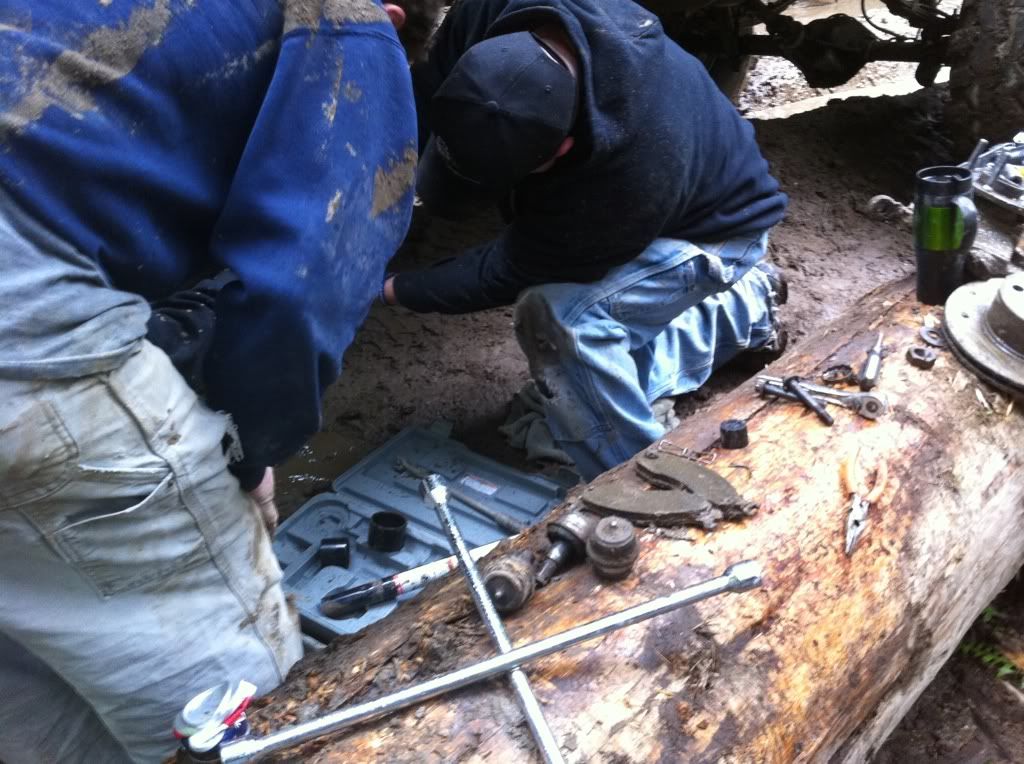 *
*
My only damage from the weekend went to my hard top-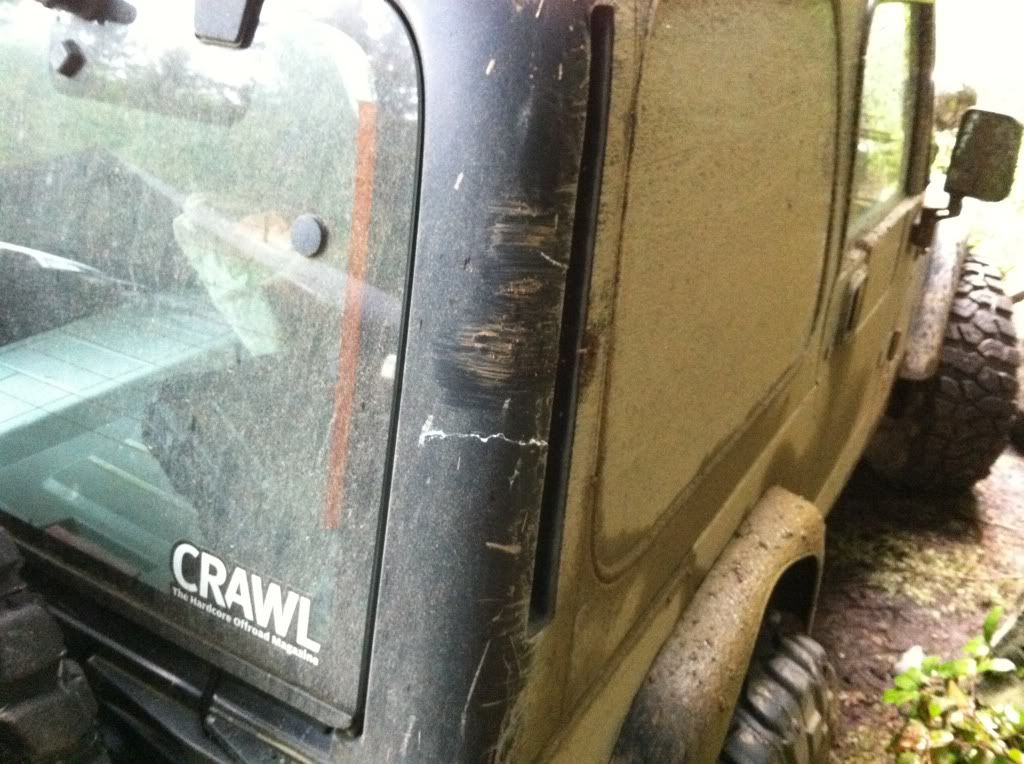 *
And a broken oil pressure sensor...but I hated that thing anyway. So I took the top off
*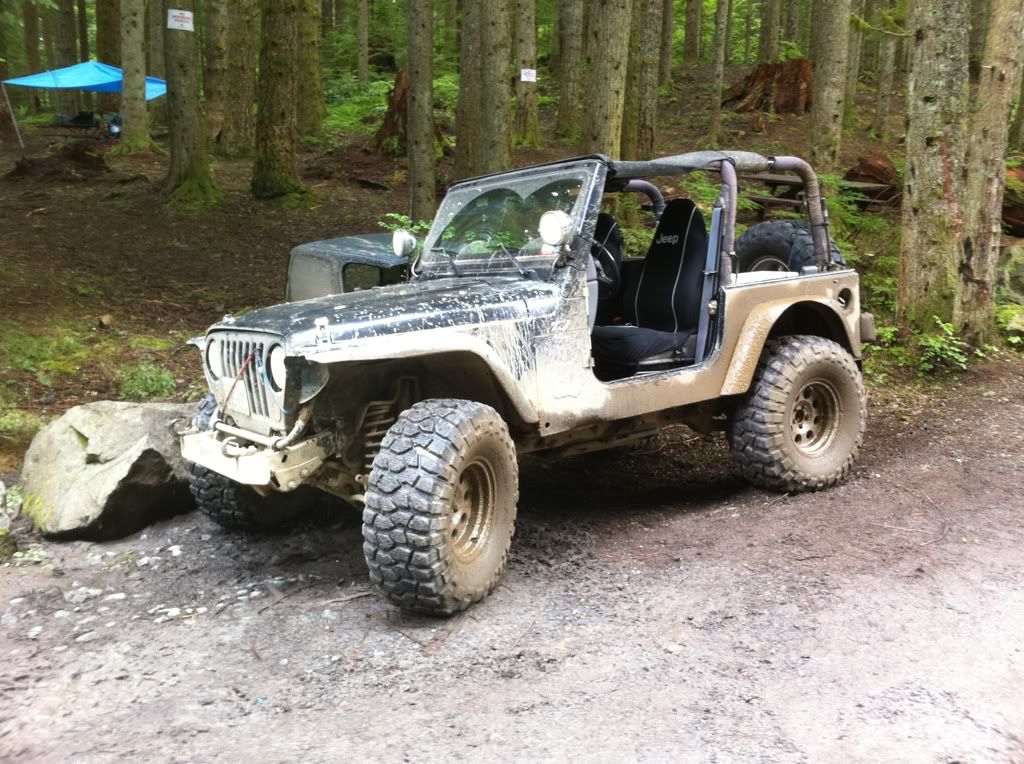 *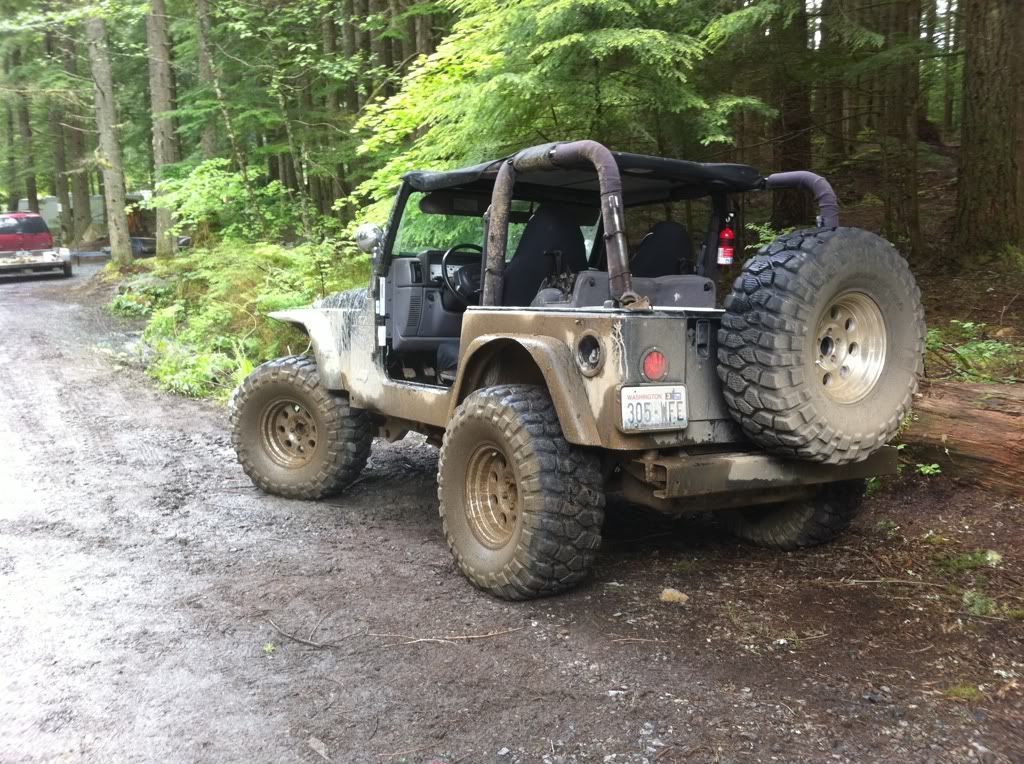 *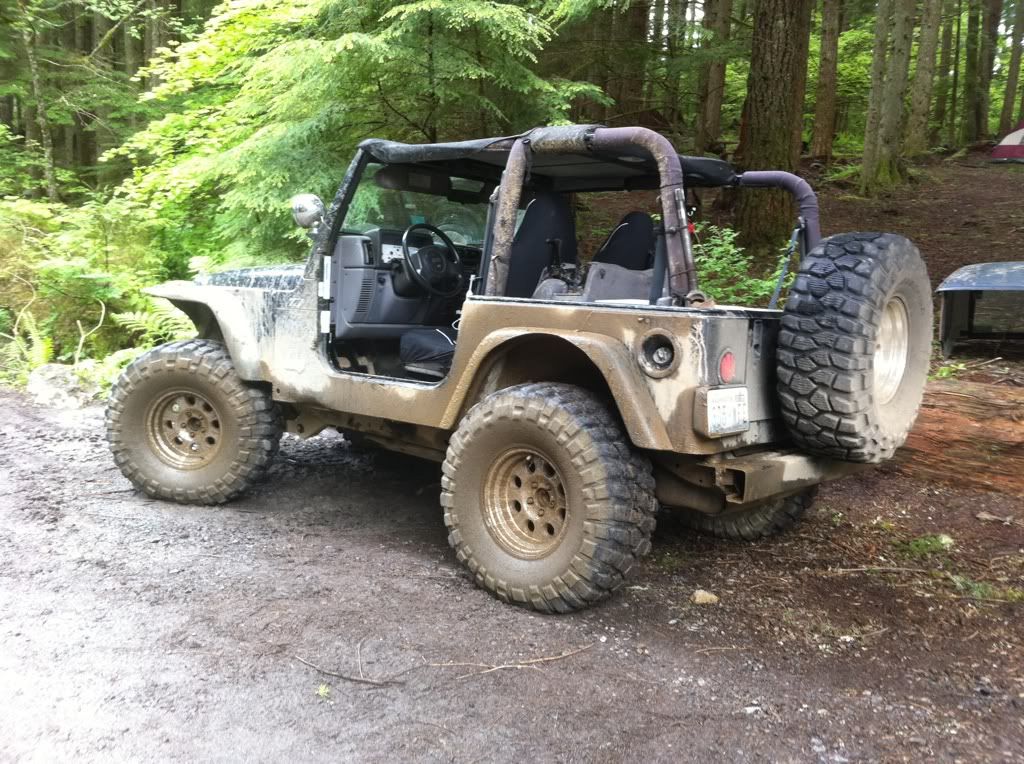 *