Went wheeling for the last time until mid next year...bent the stock tie rod but overall did well. Need to get started on the stretch and suspension when I get back and also try to get some lower gears to tackle the rocks-
Then there's my rig, which is pretty small on 35s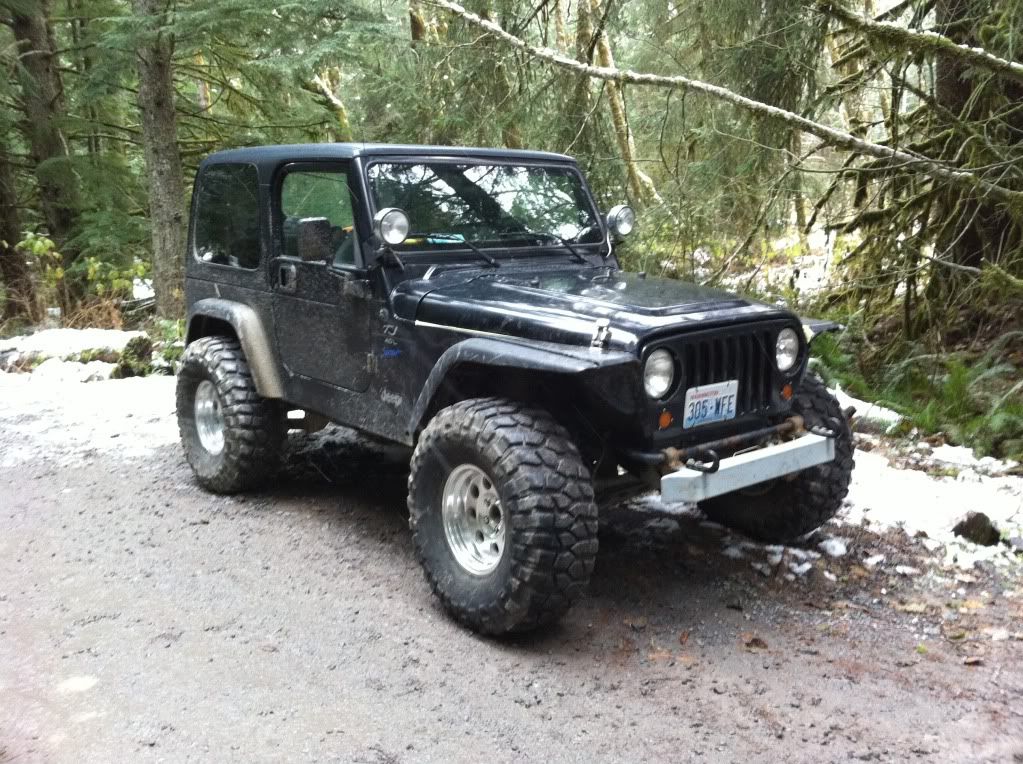 A couple big buggies showed up and wanted to run busy, so we followed them to watch the show!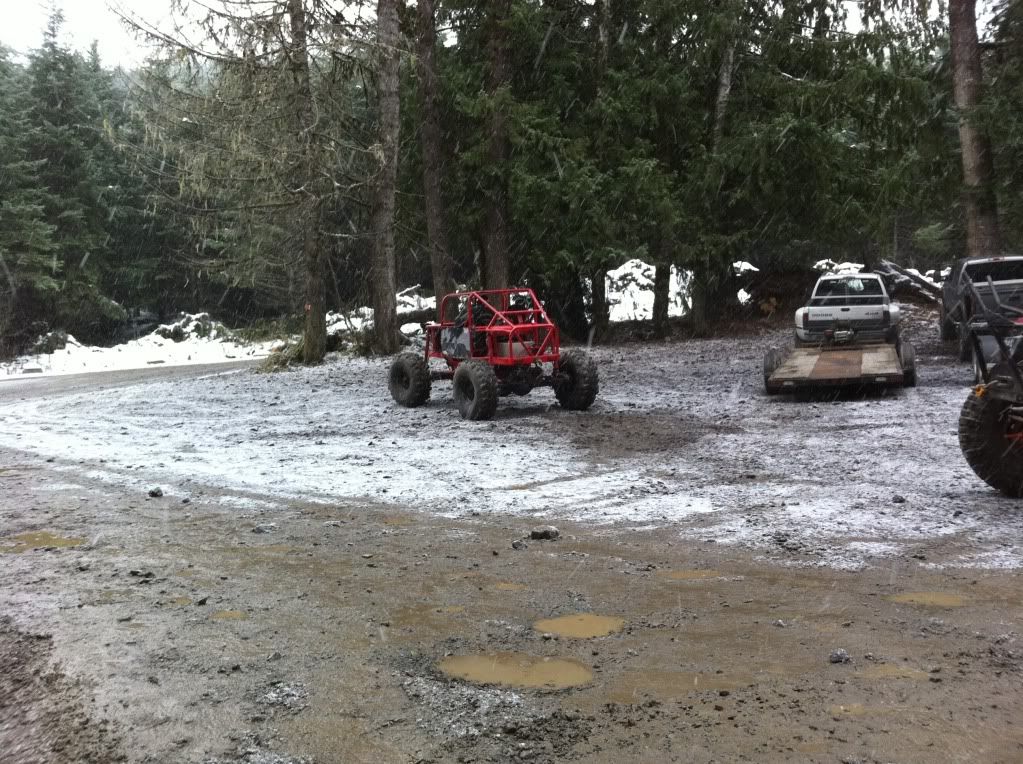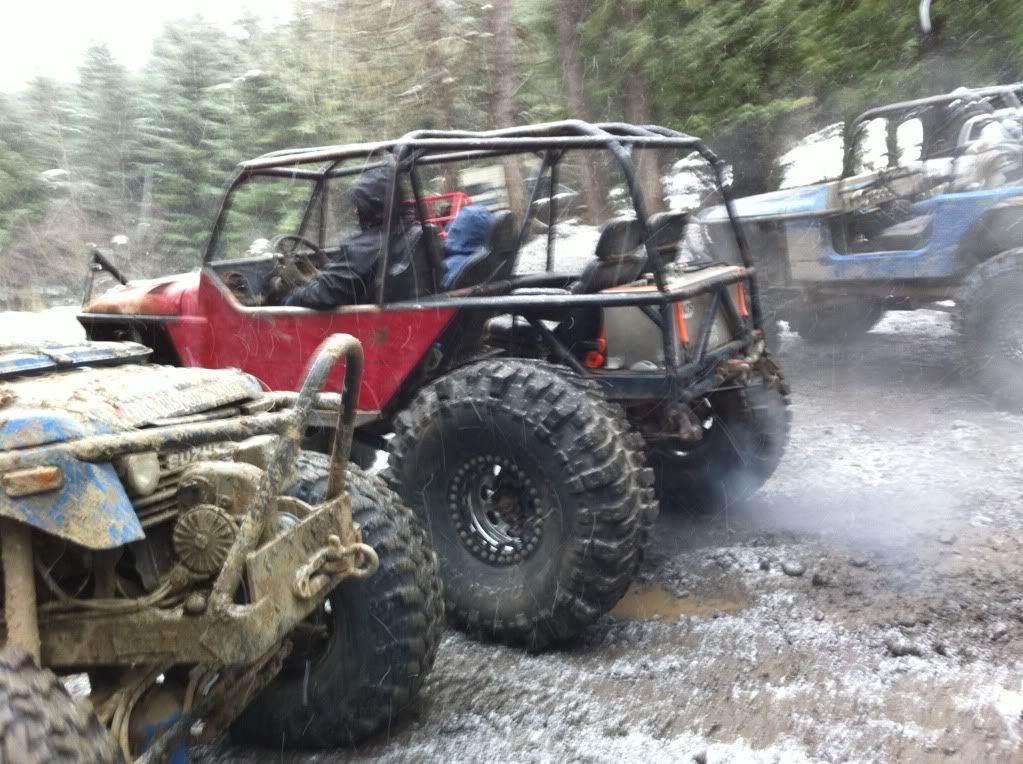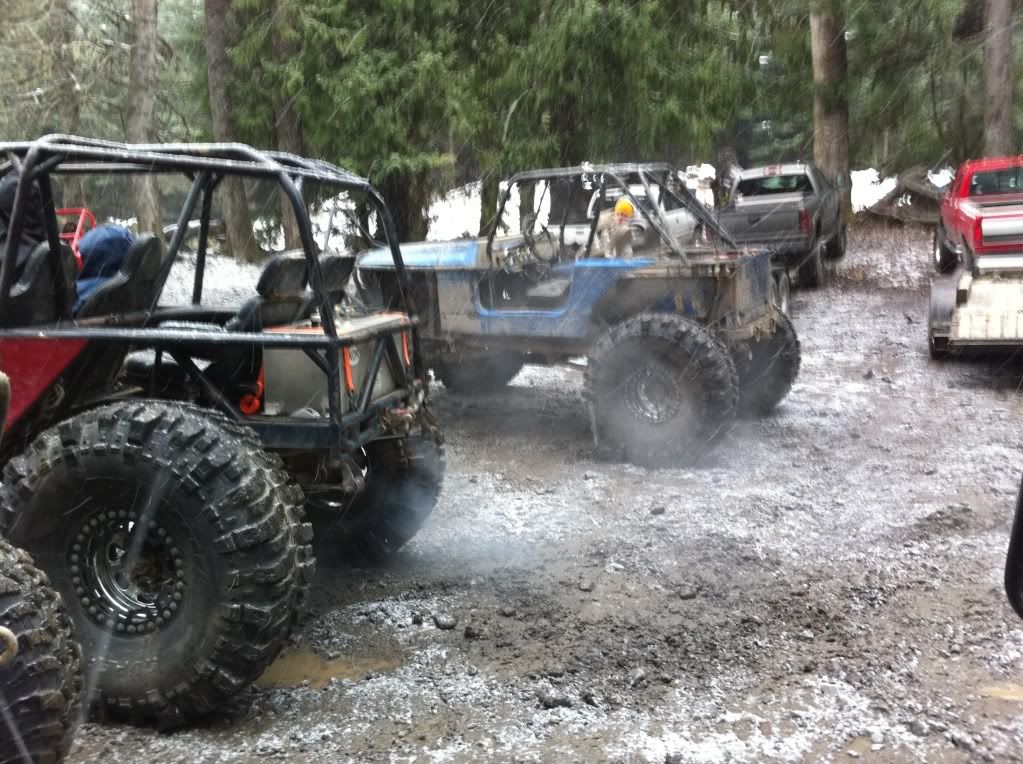 snow on the ground at elbe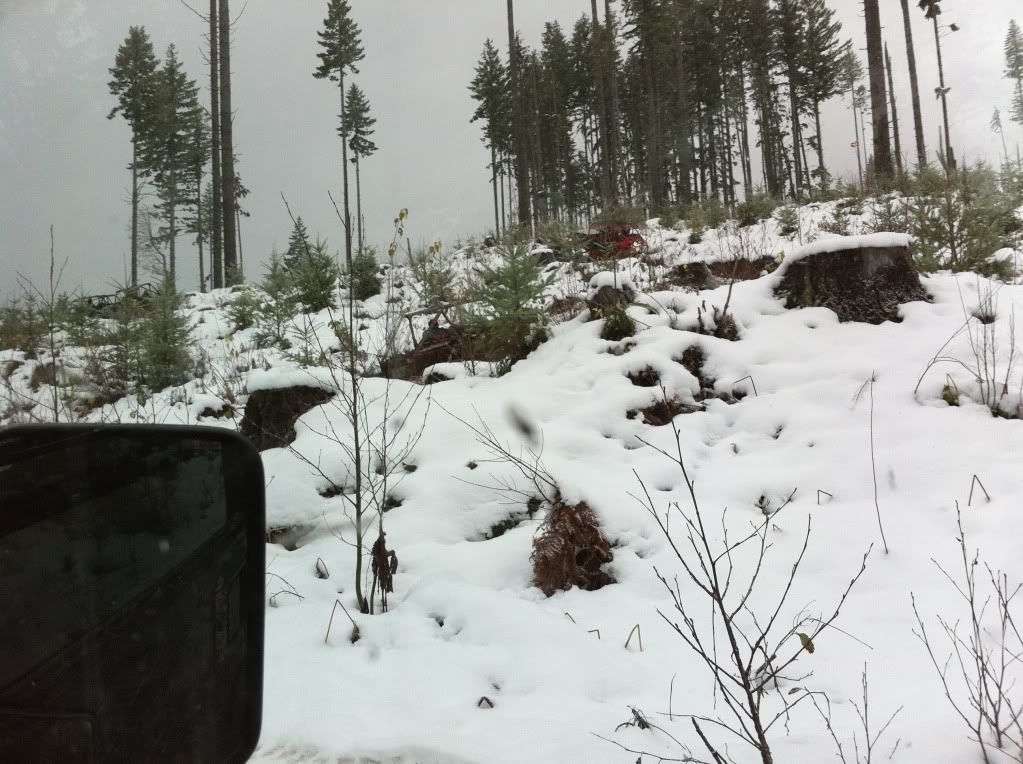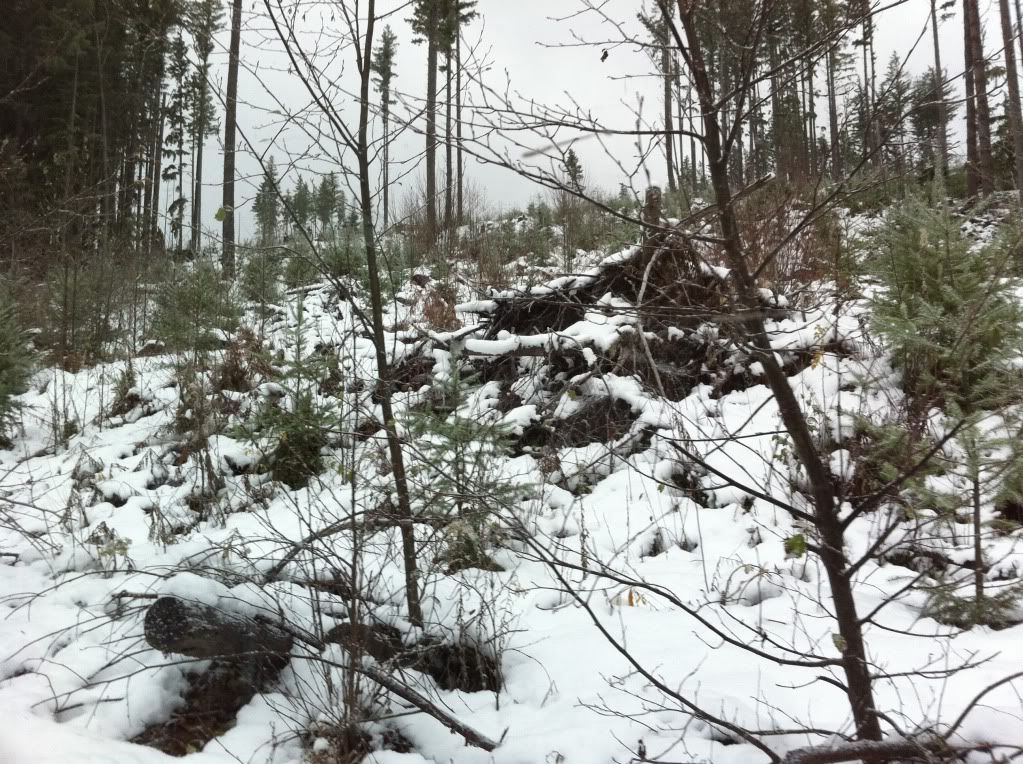 The red cruiser had a log shove itself between the front axle and frame, taking it out of the game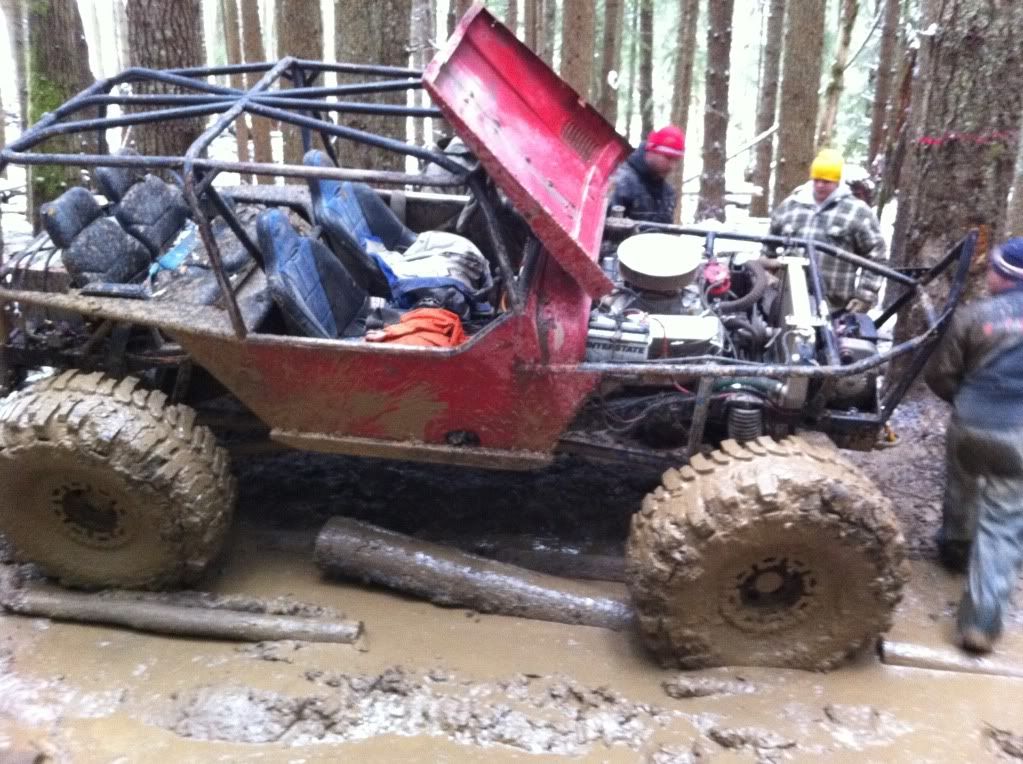 The other red rig was on 2.5 rocks and had hydro shocks and steering, very cool rig! He was only running 38s so he couldn't get up the first big hill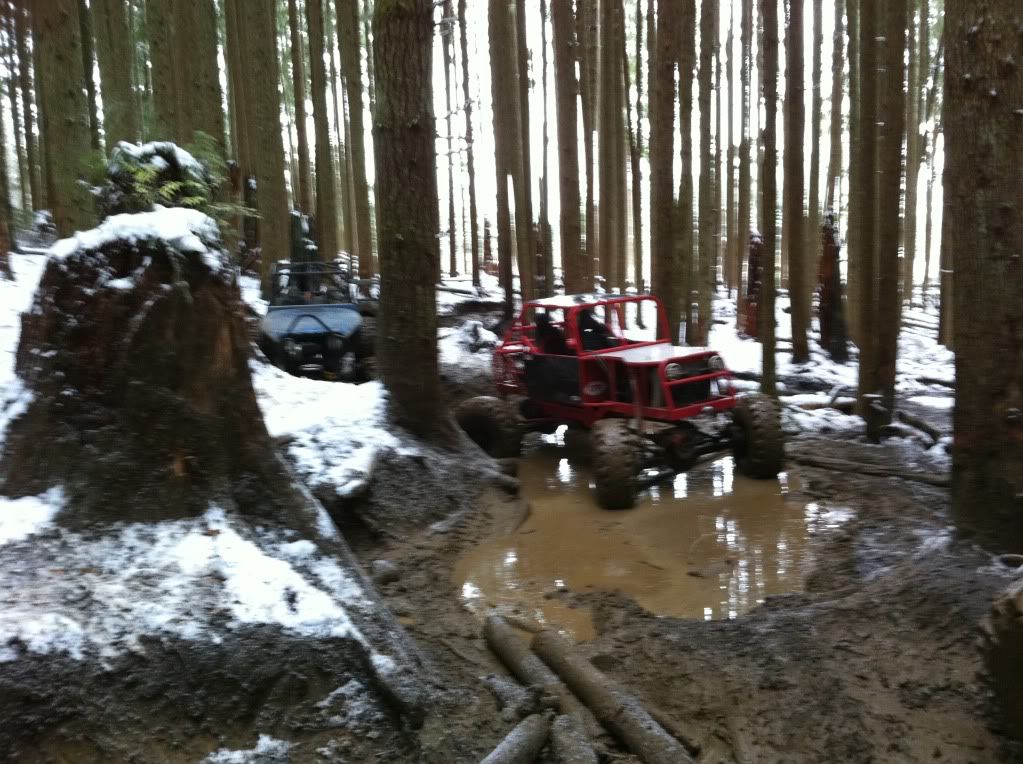 Said hill that also denied Darren both days. Both guys gave it hell though!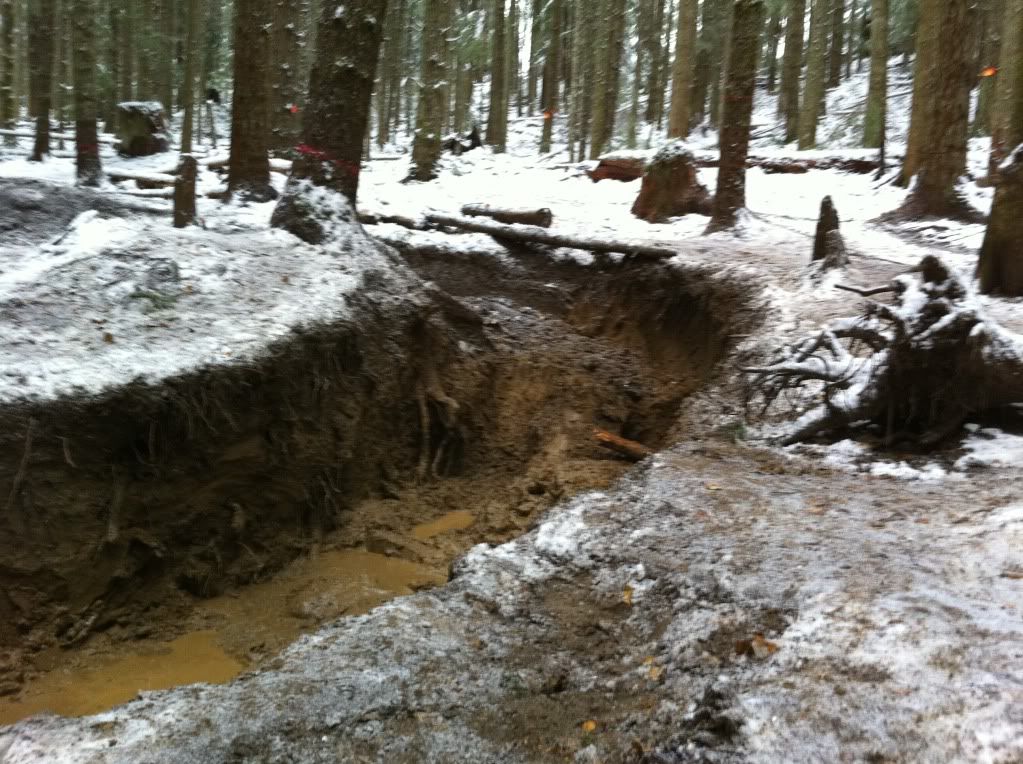 My carnage from the day, had to take it off and bend it back. Not sure when it happened but I was just waiting for it to bend all the way since my last trip.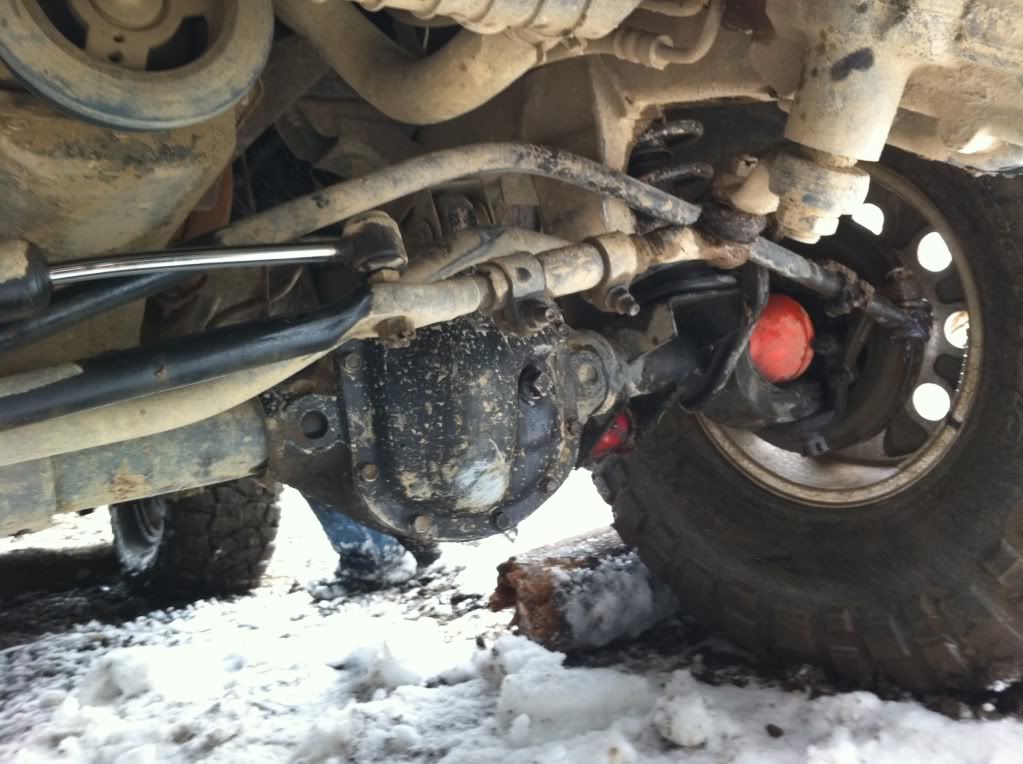 Here's the vids-
All of these are in 720p if you want to watch them in HD!
Red cruiser at idle
YouTube - IMG 0890
Getting to busy
YouTube - IMG 0892
Red hydro buggy rear steer
YouTube - IMG 0893
more trail riding
YouTube - IMG 0897
hydro buggy attempt at busy hill
YouTube - IMG 0916
zuk buggy attempt, awesome machine
YouTube - IMG 0918
big jeep buggy on 44 boggers
YouTube - IMG 0917
Me getting denied by the last tire on a huge tree root
YouTube - IMG 0911