Update!
Had some work to do on the tow pig. Also had finals, so that took some time away from the Jeep too.
Anyway, pulled the valve body from the 47RE in the Dodge, replaced a bad TCC to solve a locked TC issue, hopefully this cures it. Also needs the trans cooler lines replaced or repaired and a good degreasing/pressure washer blast. Scored some H2 wheels with BFG ATs, but they're load range D so I'm not sure they're up to the truck + camper + jeep in tow. We'll see. Their look is still growing on me. Might have to lower the truck 2" to get it to sit right. As an added bonus, I am pretty sure I spotted a billet torque converter through the inspection port. Sweet!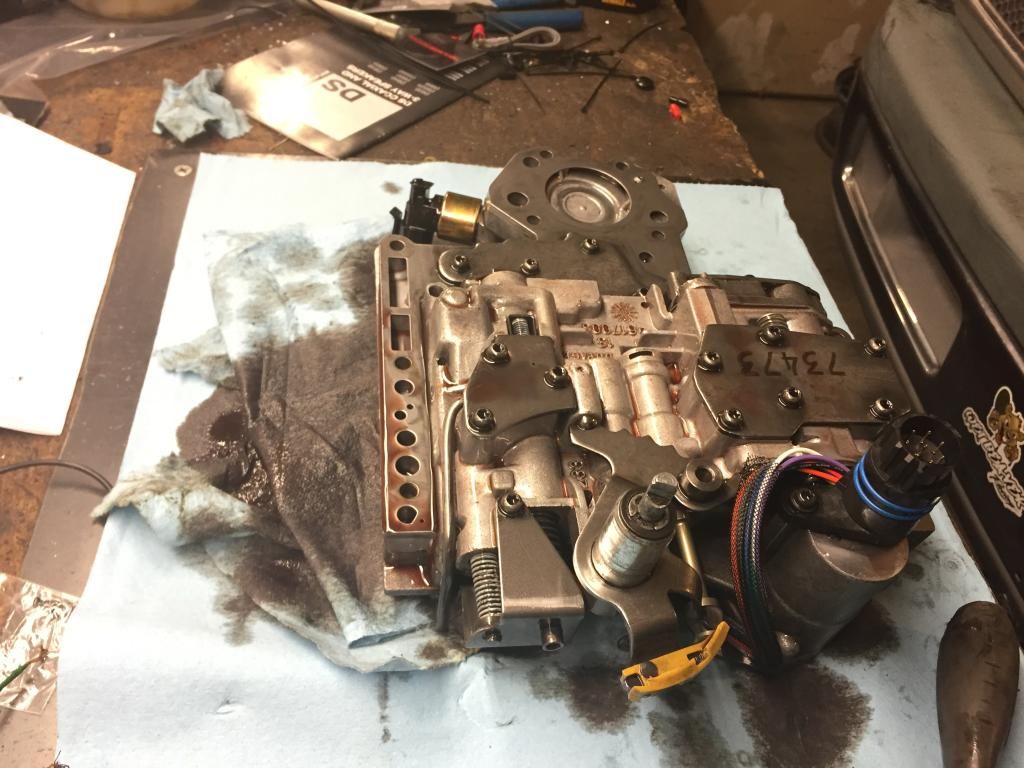 The TC, rebuilt trans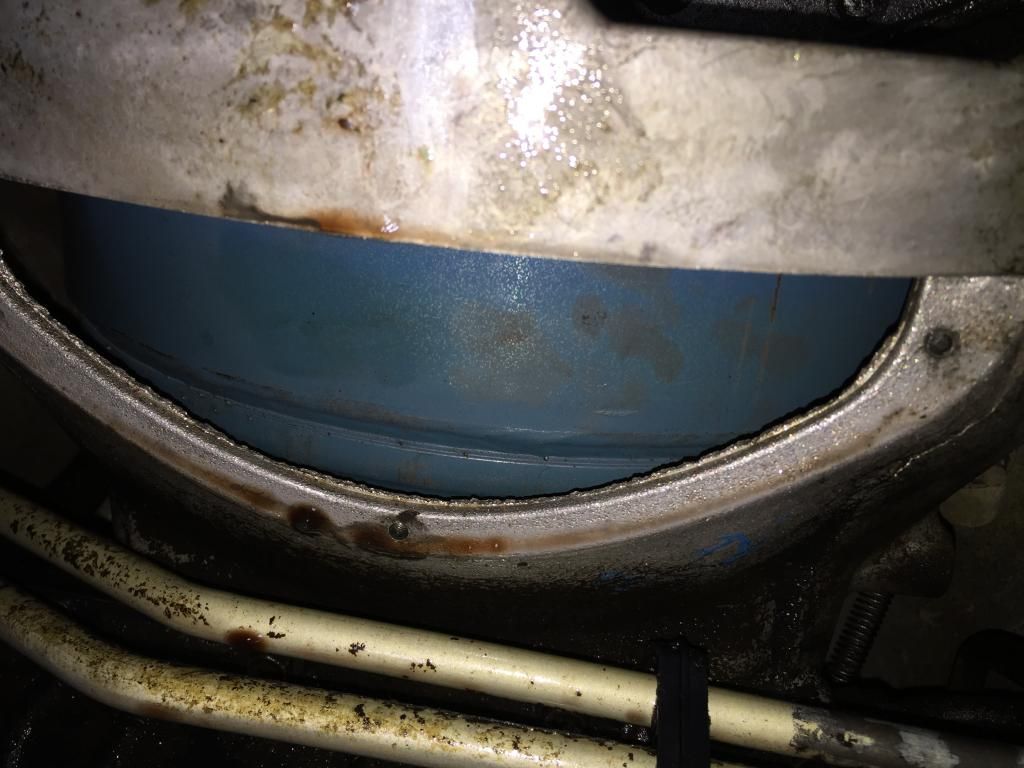 I'll snag some pics of the H2s when the sun comes out again.
I haven't had tunes in the jeep for a long time, so I decided that had to be fixed. First, I was just going to run one Kenwood 450W amp for the two 6.5s and two 5.25s I have currently. The 6.5s would go in the cans I made and the 5.25s would remain the dash. But, I have another identical Kenwood 450W amp and a 10" sub in a box ready to go. Put em both in!!!!
Here's the first amp, tabs and a bar welded behind both seats to hold each amp. They are the same dimensions and specs, but made a few years apart and therefore look slightly different. I'll snag pics of the whole setup once its done. They're both mounted with 3/8" hardware and rubber washers. Once the sub is hard mounted I'll post pics of that too.
Next thing - I needed a working horn. Never had one that would work. Previous owner messed up the harness when he installed the alarm and I've been fixing it ever since. Well, I finally got all of it fixed! Everything is back to normal and the way it should be. But....the horn still didn't work. Stock horn was inop! Then, as if on cue, I won a super loud set of horns from Dookey and Trail Worthy Fab!!! Big thank you to him!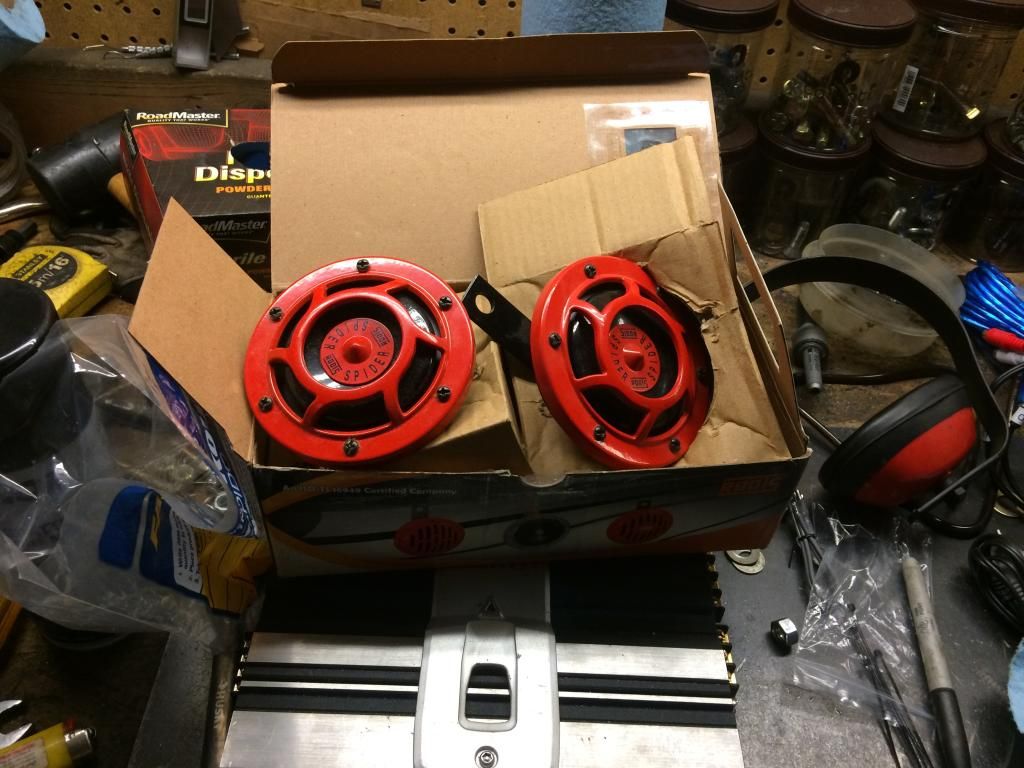 So, let's wire these up! I wired them in parallel to get max decibel output
Here it shows the tabs I started with but then just unbolted the tabs and used eyelets instead and jumped them over to minimize the amount of wire used. Came out clean! I used 1/8" aluminum angle to mount it under the grill using existing holes.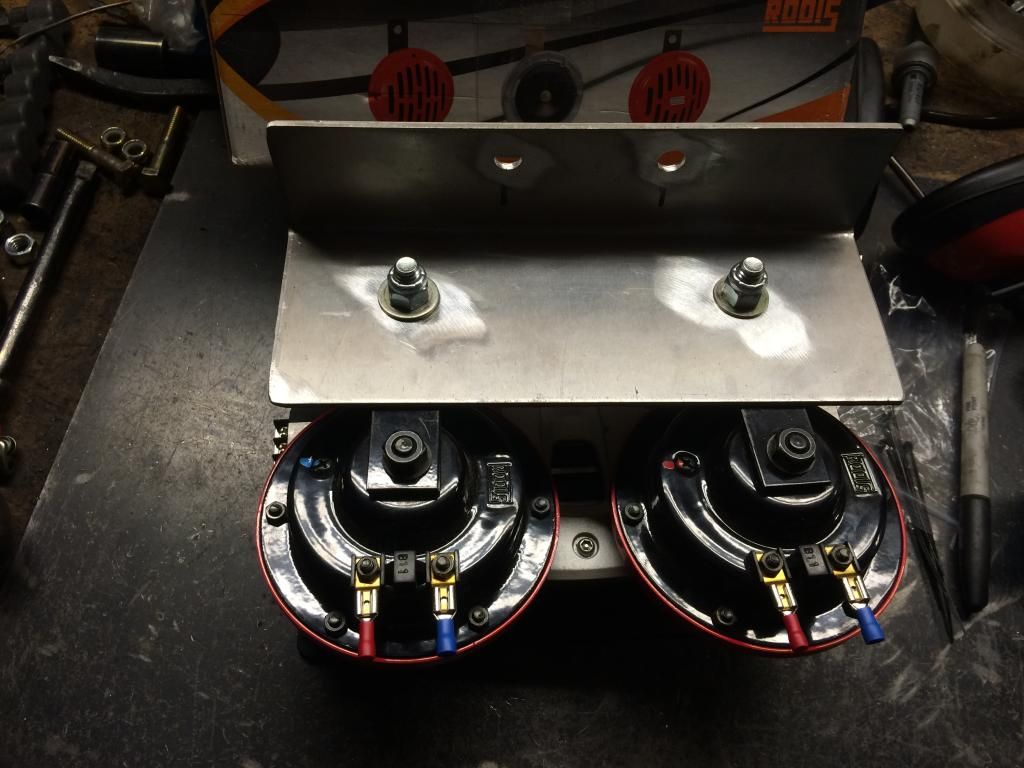 Wired up, installed, and horny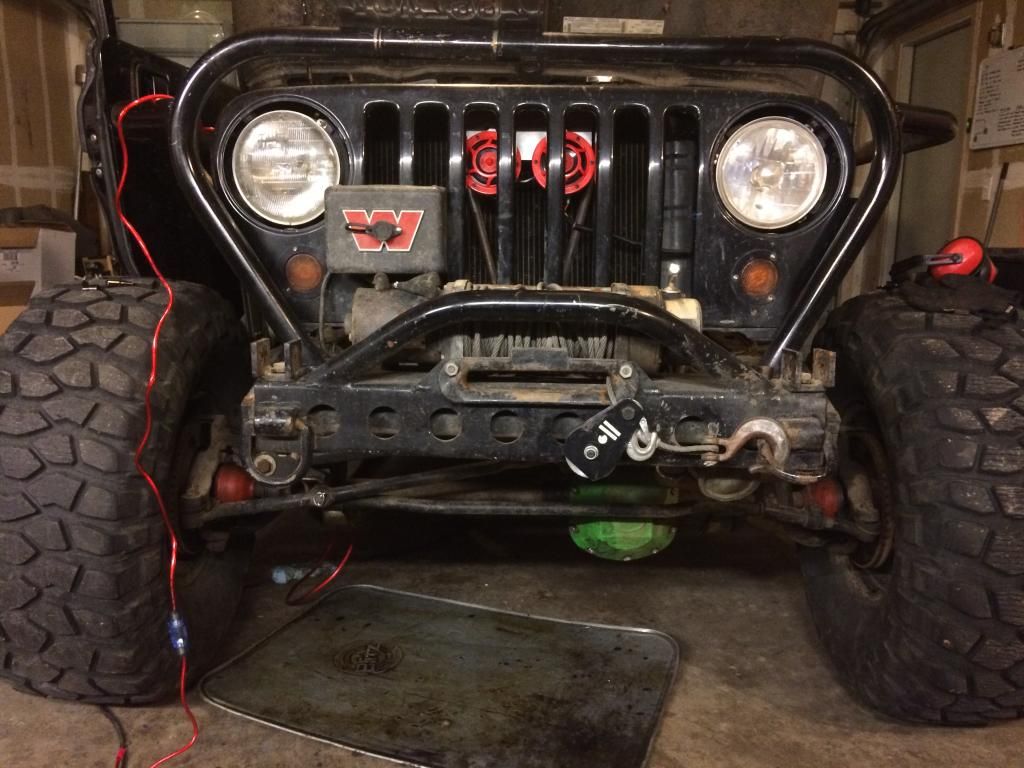 Lastly, I have wanted my own chop saw for a while. Amazon had promo deals for Dewalt tools and great deals, then I won some Amazon gift cards. Bonus! This cost me so little it was a no brainer!