14" Fox 2.0 with resis, they will get thrown in the back first. Hope everything fits and the "stock" frame can fit all that shock and uptravel! That might fall off too...
Cut off the rear shock hoops to get max packaging
Also noticed that all of the forward fuel tank bolts were loose and one broke off. I hit a stump with the entire weight of the jeep back in january. Trying lines that only the guys with 40s took...heh, should probably cut all that off huh?
Bought these from Chassis Unlimited. These are $16.99 for a PAIR!!! Shipping is around $7 so that's a steal compared to all the others. Everyone else wants $25+ for EACH one plus $15 shipping. Good lord!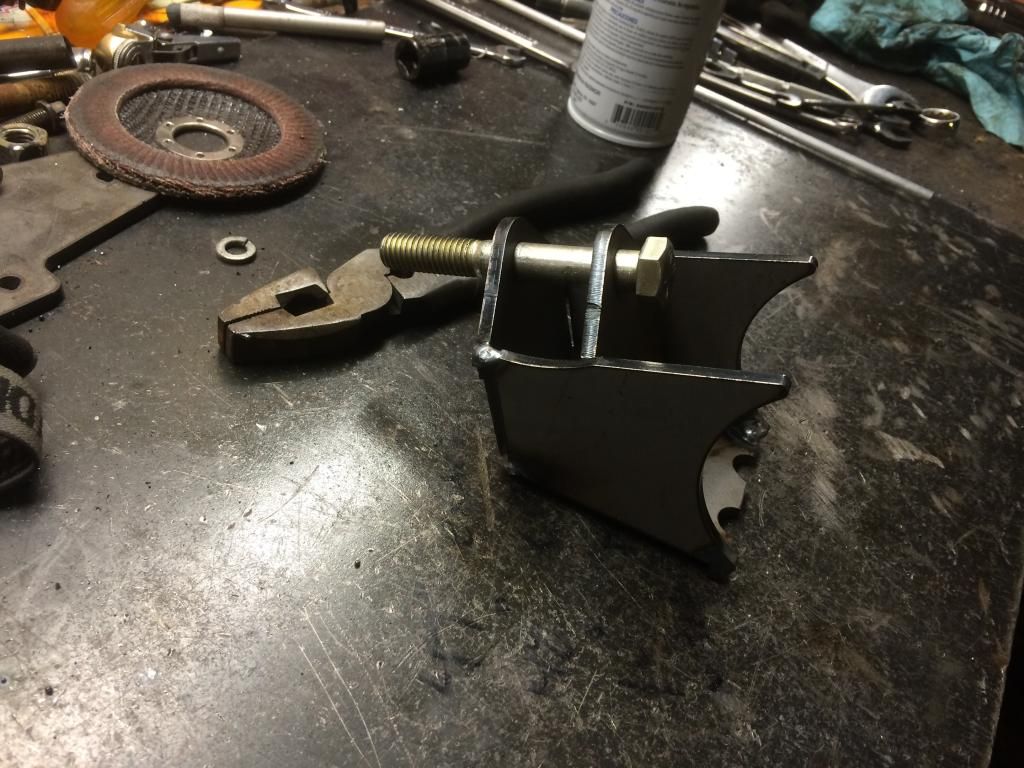 Also made these frame tie-ins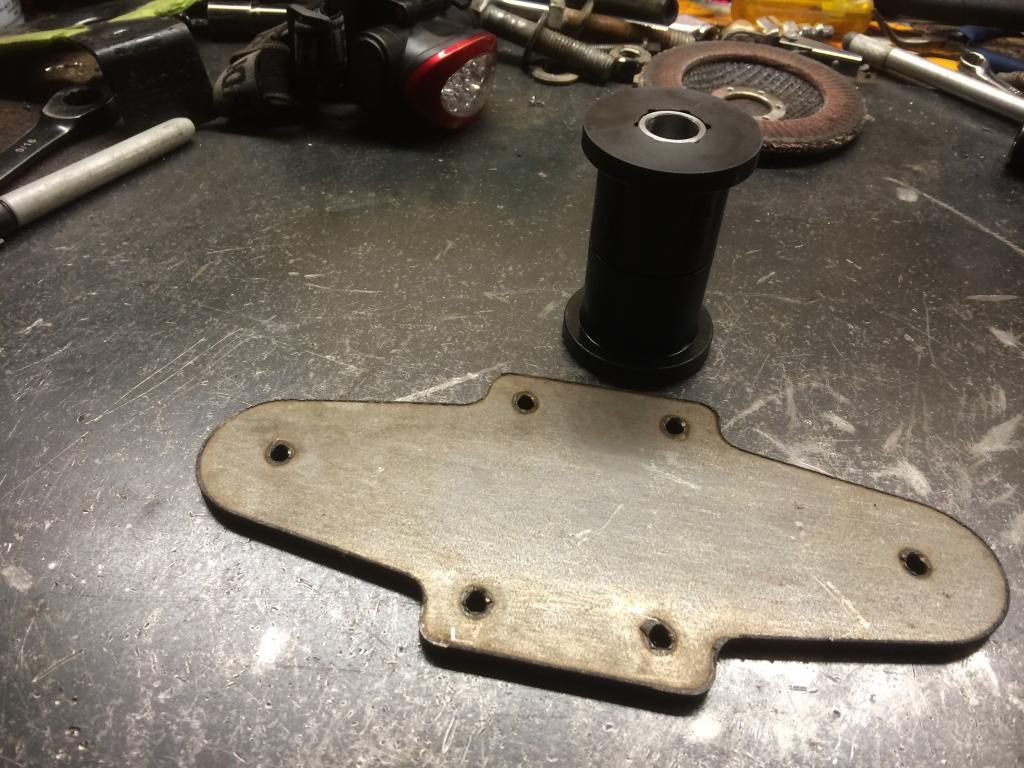 But my old press had seen better days. This is what happens when you don't have enough support on your press brake.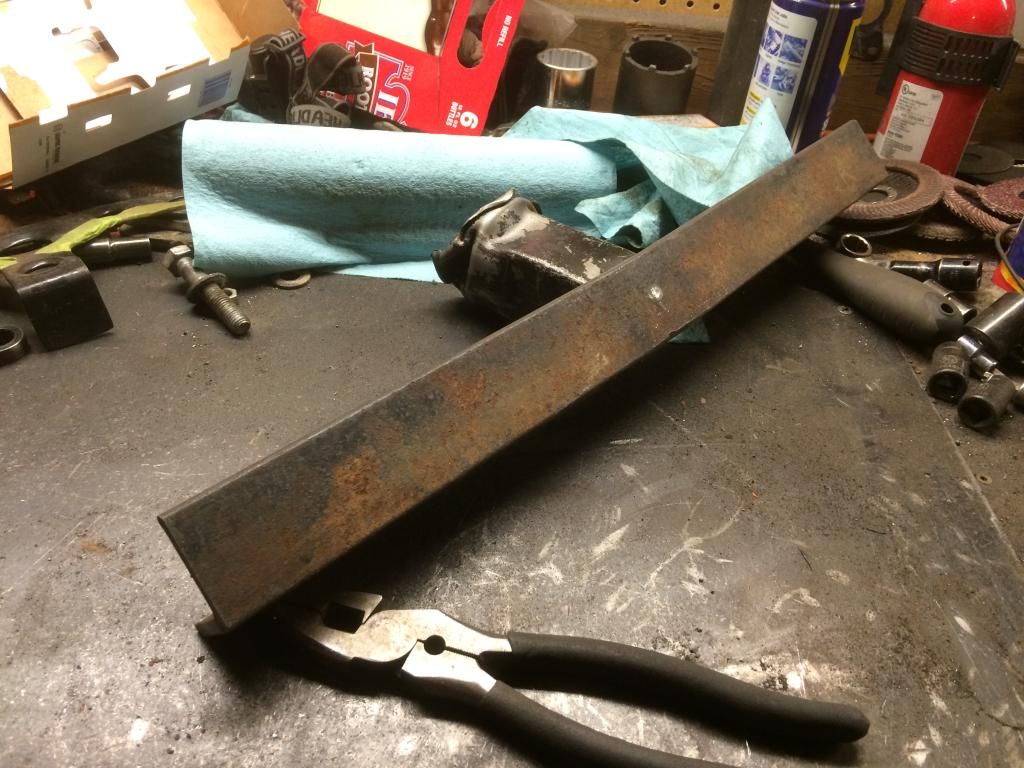 And this is the fix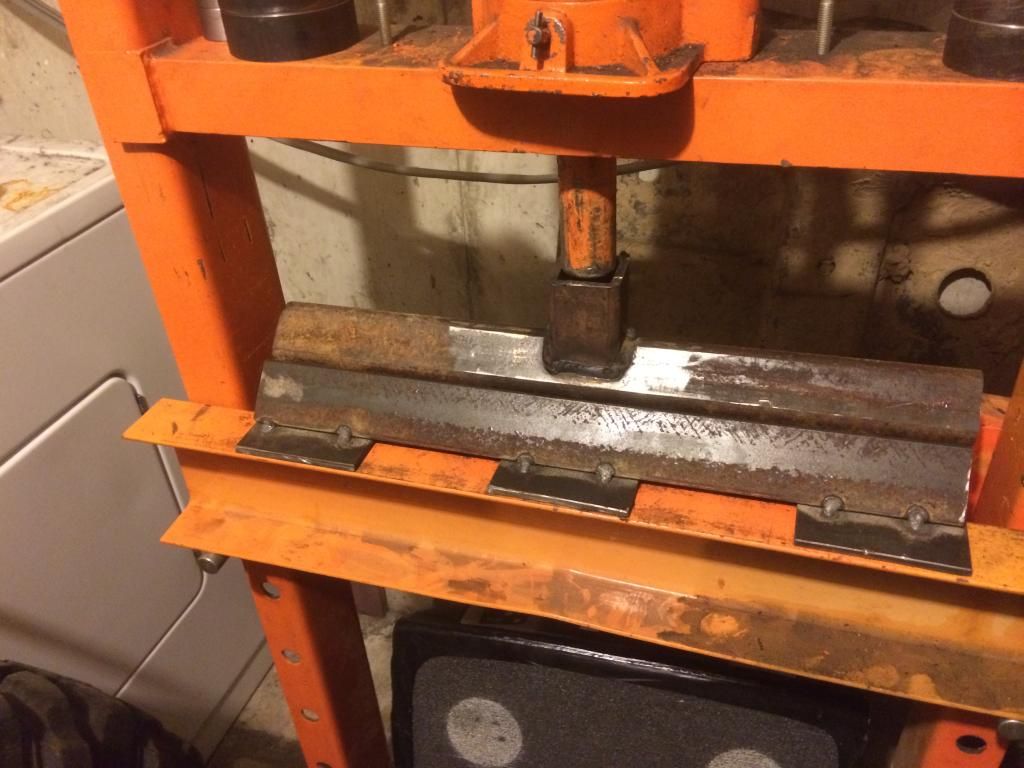 Which led to this. Fits a 3" poly bushing from RuffStuff.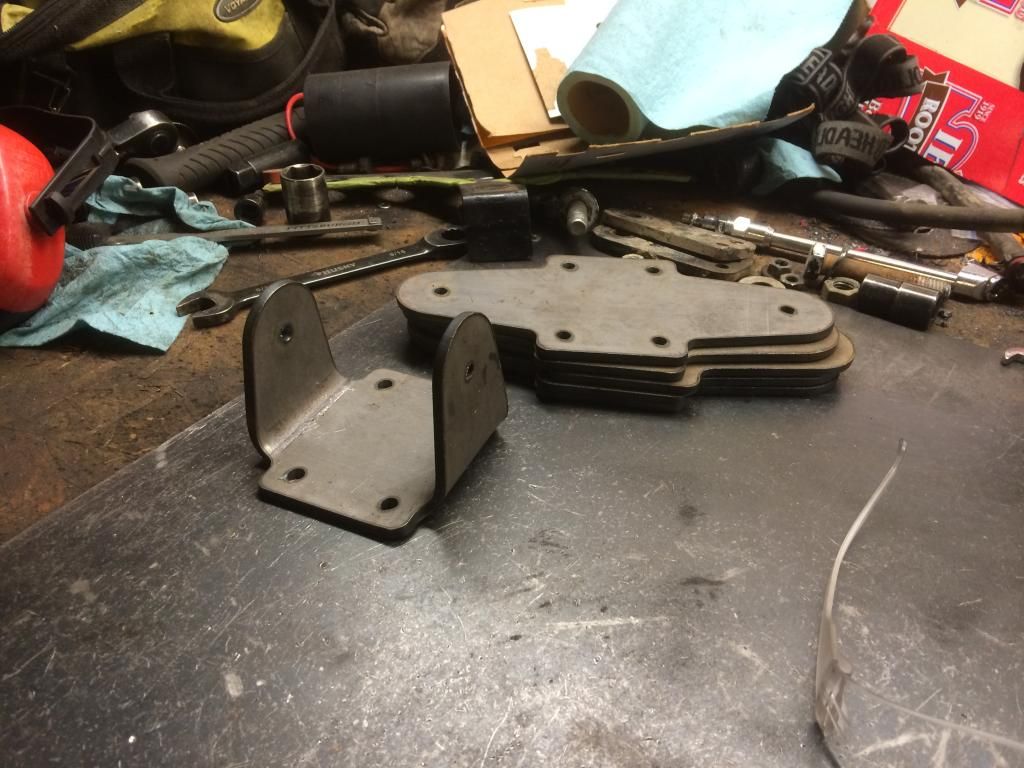 measure measure measure cut notch measure measure measure cut notch measure measure measure cut notch