Here's an update since I've been off the jeep grid for a while...
Been collecting parts and fixing small stuff. Being in school full time and working 30 hours a week doesn't give me much time to work on the TJ. Plus I've been helping my buddy pull and repair his 2RZ from his prerunner. I still managed to do a couple things on the Jeep and I also have full access to a machine shop now including a TIG. Still need to learn how to use the TIG but I learned the other machines. I'm also designing and manufacturing a 1/10 scale RC Car for the local RC Baja competition in the spring. Time is critical but someone I'm making it all work. Oh, and I have a new girlfriend too...sometimes I wonder how I make it all work!
Anyway, I picked up another Eaton HO72, 4.10 gears, 14 bolt locker, 14 bolt shafts, disc brakes. Have a guy in Portland with a 5.13 chunk he will trade me. Still need another 14 bolt locker and some 5.13 gears/chunk but I can start on the front HO72 now.
Picked up some Dodge 2500 unit bearing inner Cs and knuckles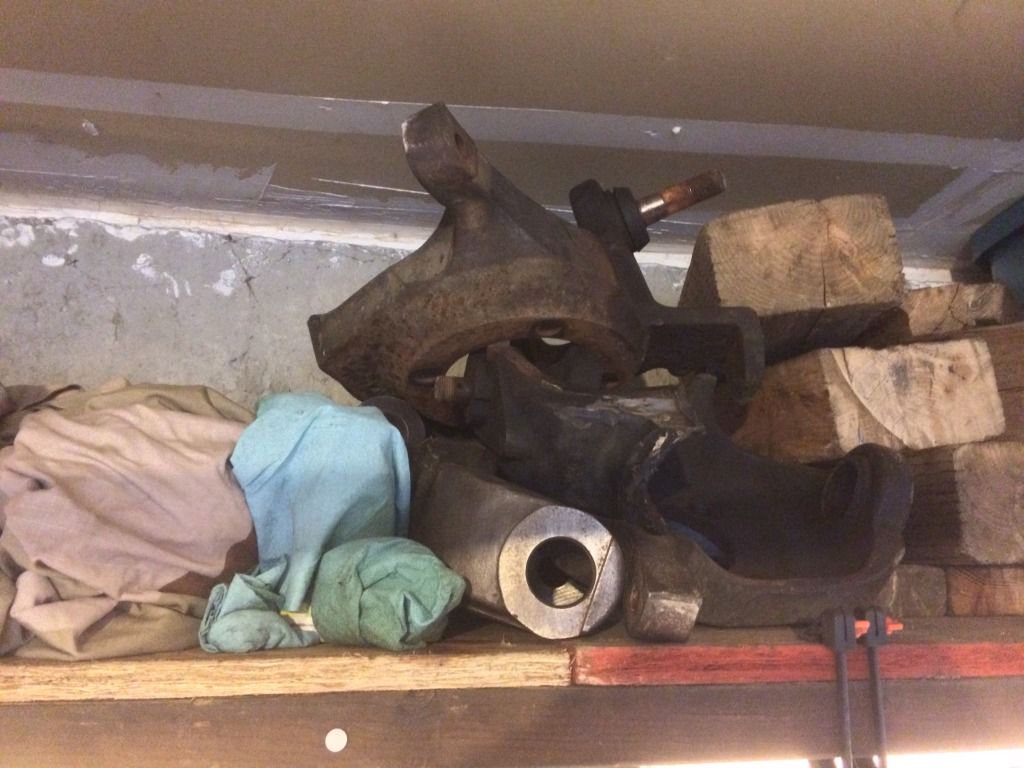 Broke the old inner Cs in half because the guy cut them and rotated them like an idiot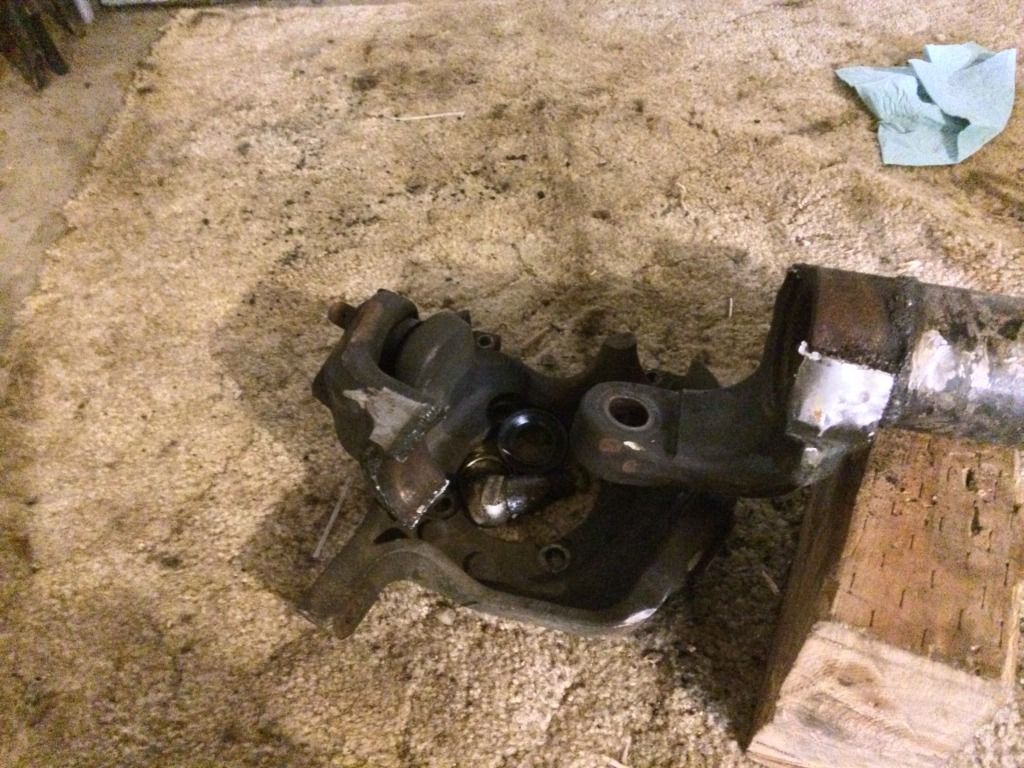 So now I have two full sets of unit bearings and outer stubs. This way, I have a spare for the Jeep and my tow rig. Gonna keep the inner axles in case I break one on the tow rig but the new 1 piece axles for the front HO72 will be custom 30 spline.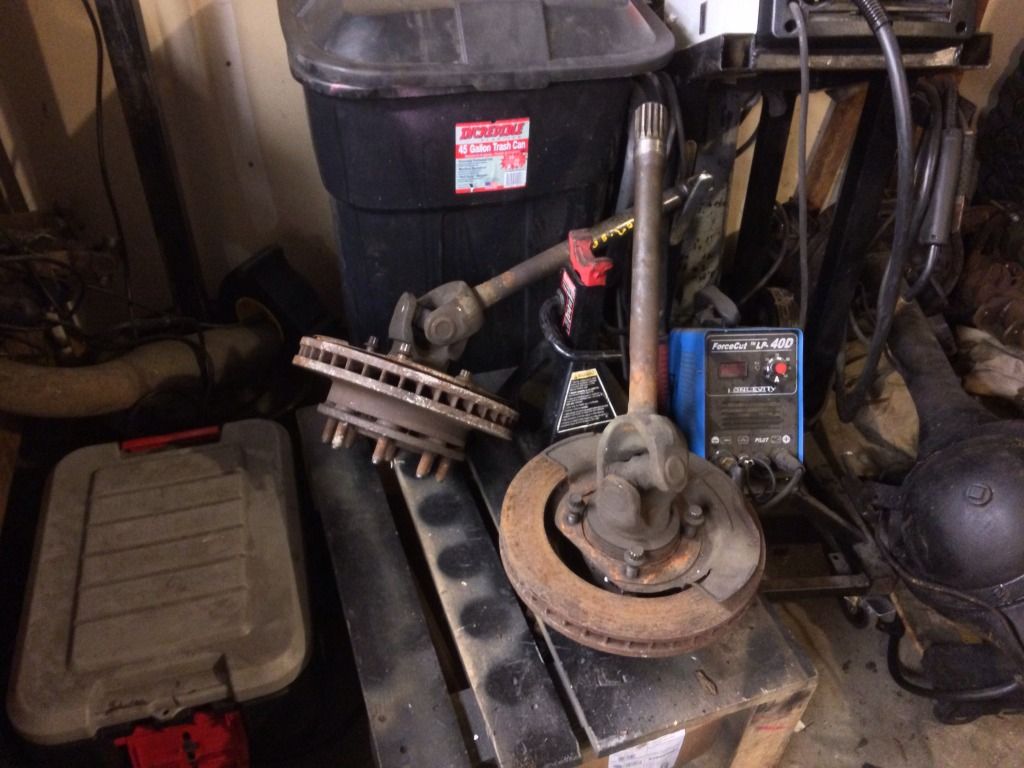 Replaced the water pump, this thing must be the original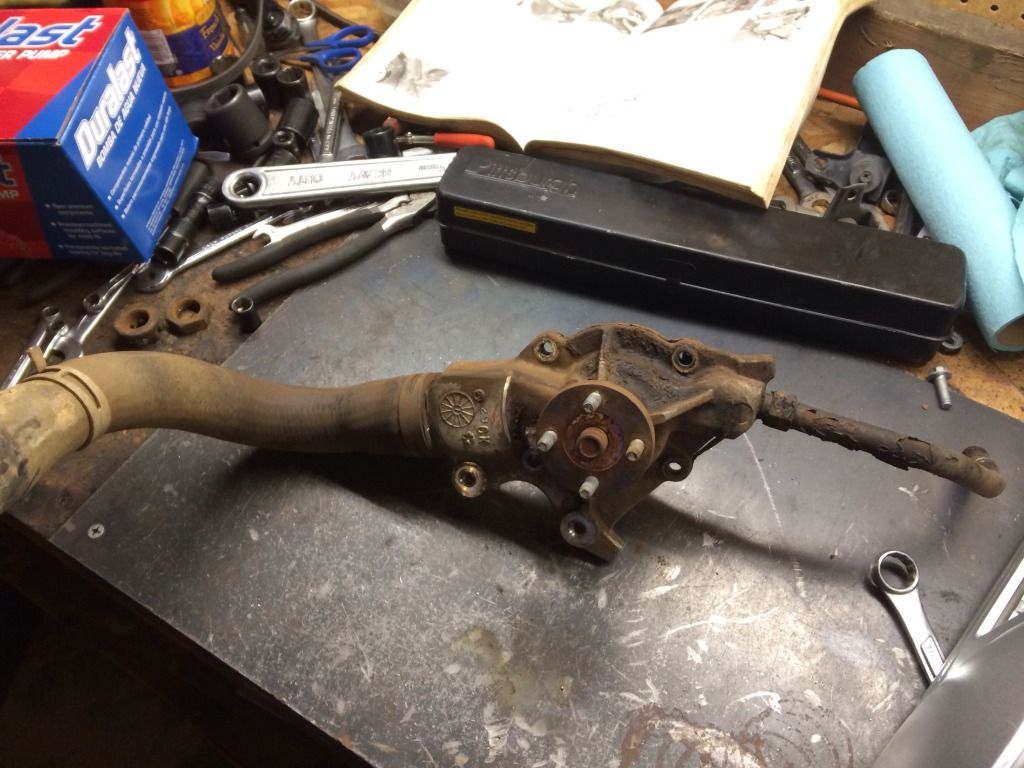 And then sold the hard top and bought a half cab top from Renegade on Amazon for $170 + shipping including a tonneau cover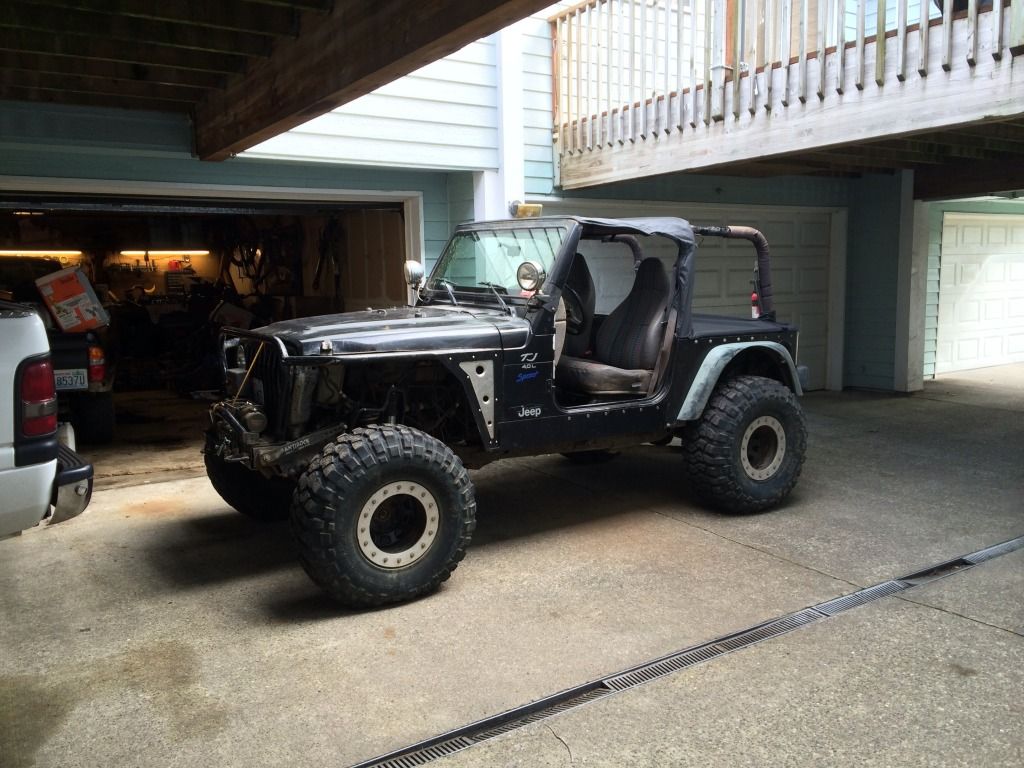 Been driving it to school in the morning, love this thing all over again. I'm not sure when the new build will commence but I will probably start a new thread for it. A cage is definitely in the plan and probably some tube fenders for the rear. I will also try to keep everything else the same including the fuel tank. I like the notched tank and the rear storage space. Don't feel like cutting off the frame right now. I would like to keep it on the road and just wheel it for a while then quickly swap axles and go to 37s. Probably going with some MTR Kevlars due to their road manners, price, and availability. Enough clown shoes, I want this thing to be a driver! Also have plans for a V8 next year sometime. But for now - cage, tons, 37s. Wheel it.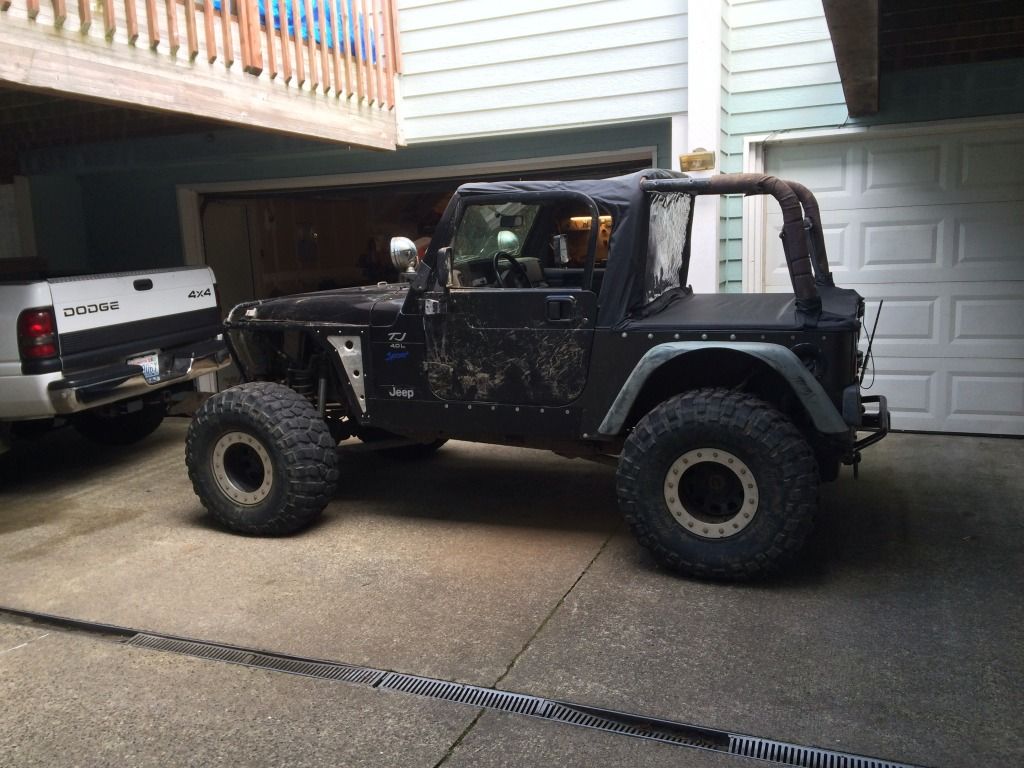 One last thing - bought some 17" beadlocks. BTR wheels, 17x8 8 on 6.5, going to powder coat them black and do either a burnt orange ring or keep it silver.