I took out 1 3/4" from each brace and mount. So, they're going back in their original resting places but will be trimmed down so they fit with the raised up fenders (think calculus and trig). I chose this route but it is not the only way to go. I actually do not like the way I did this part as I eliminated half of the bolts that held the braces to the inner fender and battery plate. It's still very tight and strong, just not what I want. Also, while I'm on that note, I do not like my fenders. Jeep didn't intend for these fenders to be shaped and formed like this, so they tend to fall apart on the older Jeeps like mine. I'll be building tube fenders down the road but will still use the inner fenders. I'll also be building new braces.
After the cut and weld: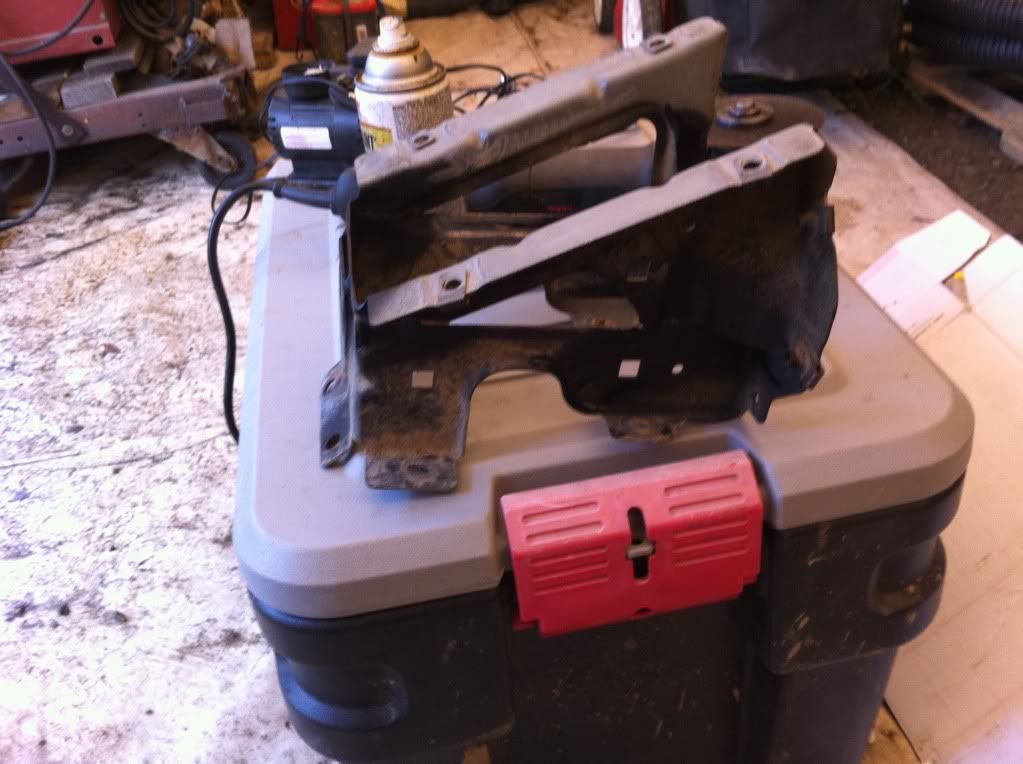 Waiting for my welder to finish the other side since I don't gave a MIG....still.
Eyeball the holes because you don't care about your fenders, like me, or measure (I did a little, I swear). Then bolt everything up.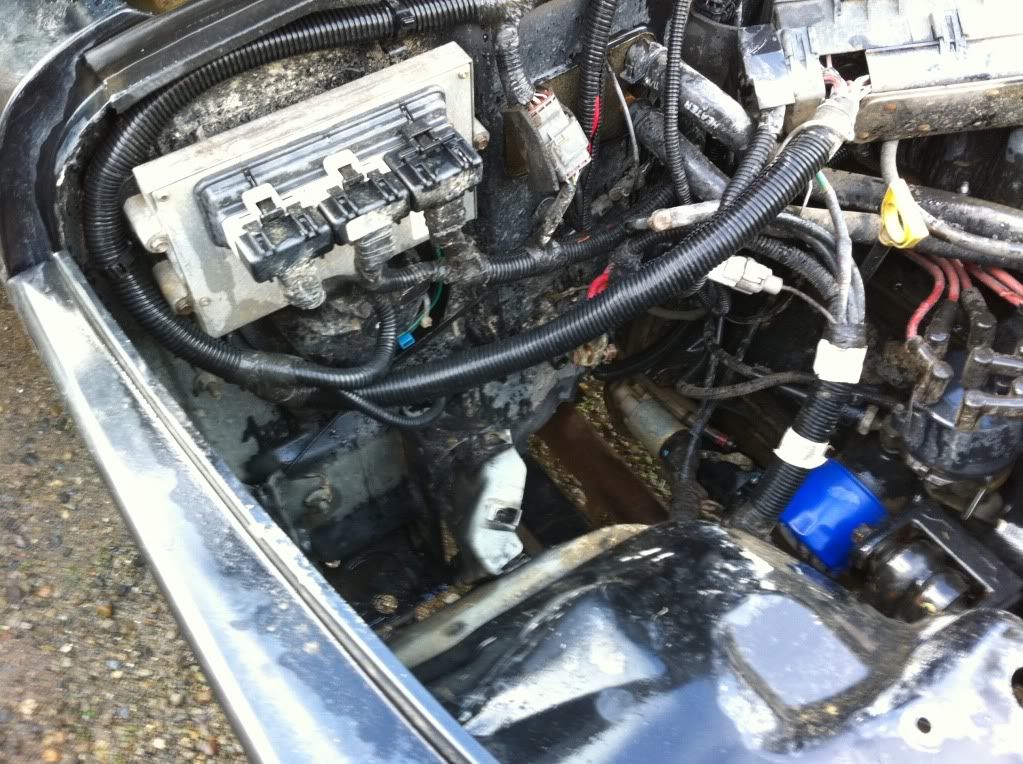 Trim the stock battery plate...quite a bit. But it makes the battery come out nice...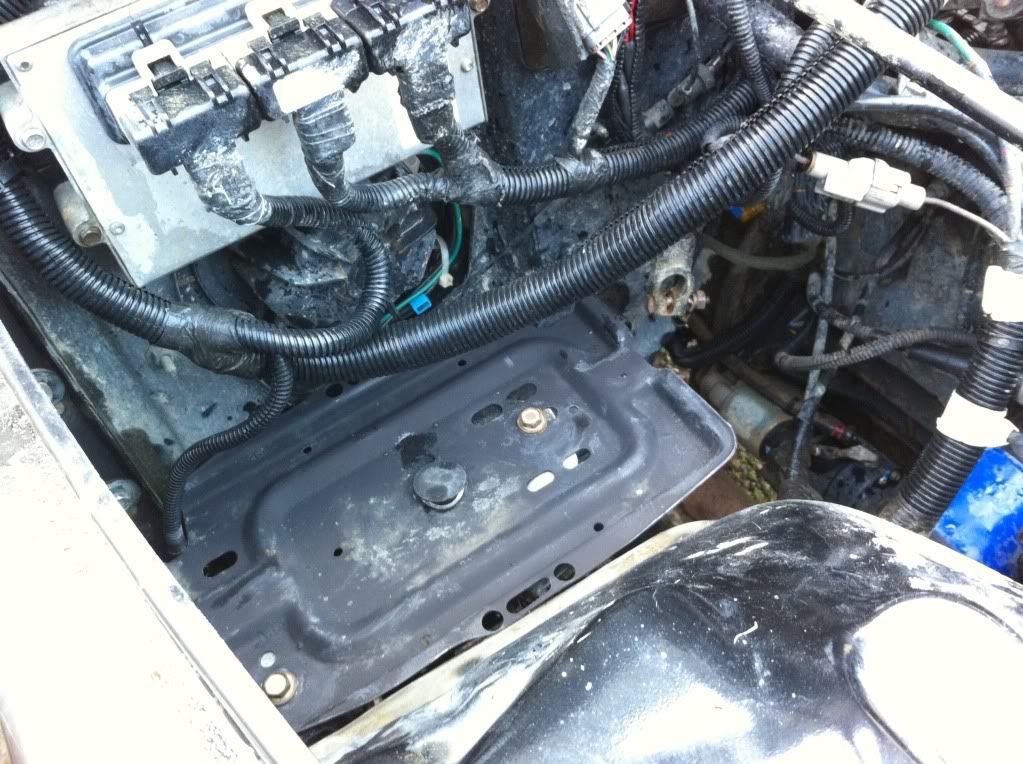 Red top fits underneath the ECU by about 3 or 4mm...battery hold down will be tricky but I think I can pull it off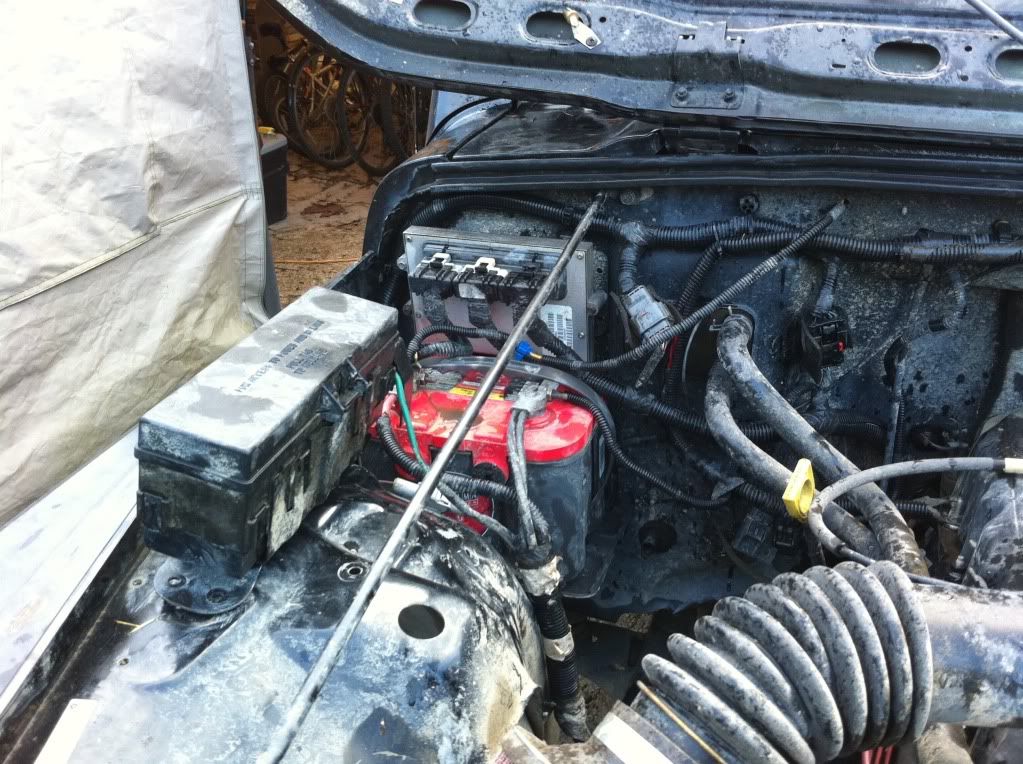 Oh and excuse my pictures, it's hard to hold my iphone when it's so cold and wet that I'm shaking...haha