It runs and drives, drove it around the neighborhood in 4lo. Couple things-
destroyed one of the cables on the D300 from the leverage of the twin sticks
definitely going to flat tow it for now, it's LOUD
no reverse, shift fork must not be lined up, easy fix
clutch safety switch bypassed with a closed circuit (some say a fuse is a fix)
starter works intermittently because of above
corners are nearly done, came out well and will use stock flares for now
steering hits the passenger side spring mount, need to trim it
front locker seems to be engaged permanently, like a spool
need to final weld the shock mounts
finish front 2 piece driveshaft
tidy up the welds, flap disc any remaining edges and paint them
Sorry for my lack of pics and tech, I'll add more later. I spent most of the time in the shop from the past three days fixing little issues, tracking down wires, and finally driving around the block.
Carrier bearing mount finished, ready to put in place. The plan for this came together well, the opening I drew happens to be in just the right spot for the bolt to pass through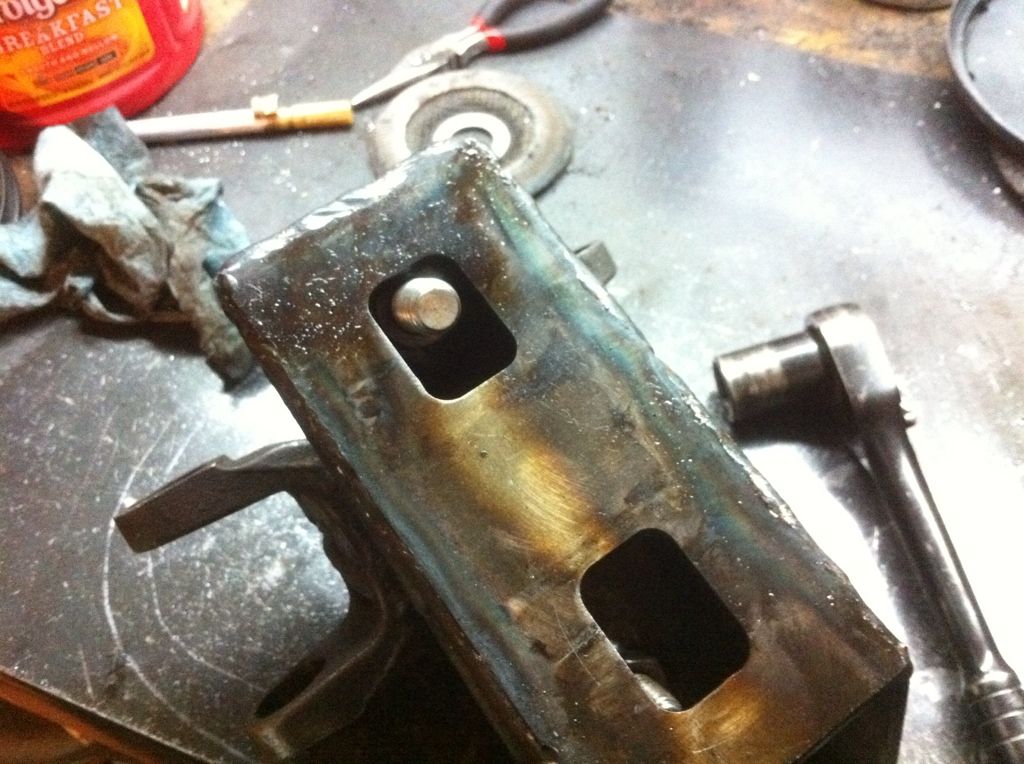 stubby short shaft of the 2 piece driveshaft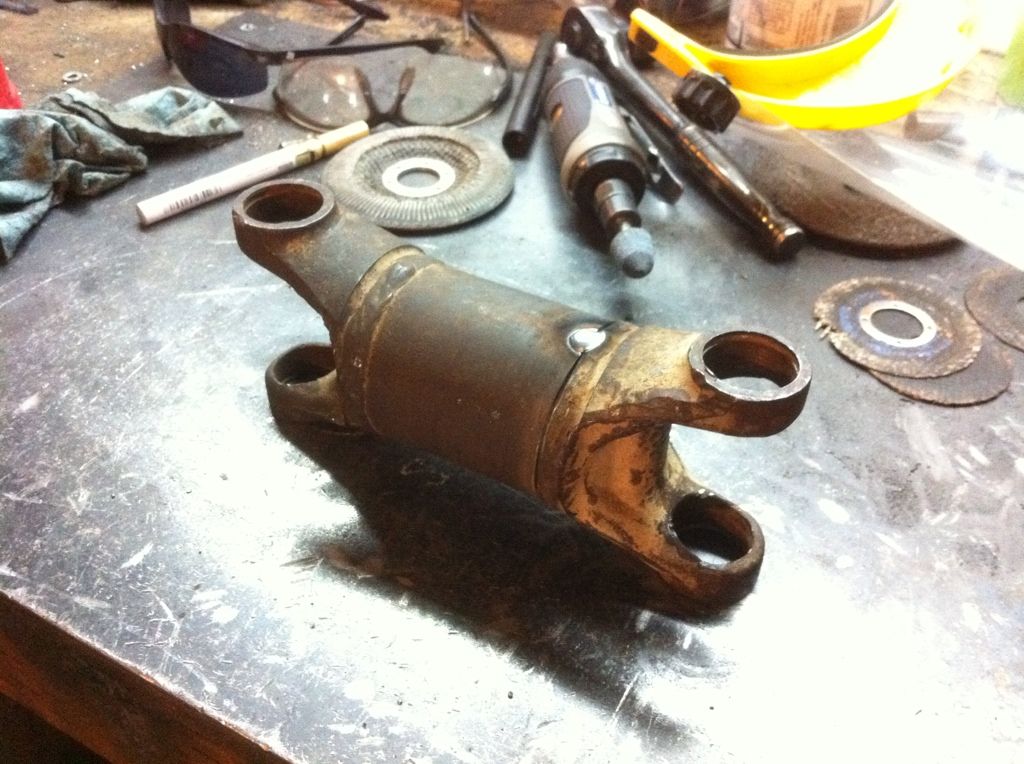 corners, my fantastic girlfriend drilled the holes, what a sweetheart!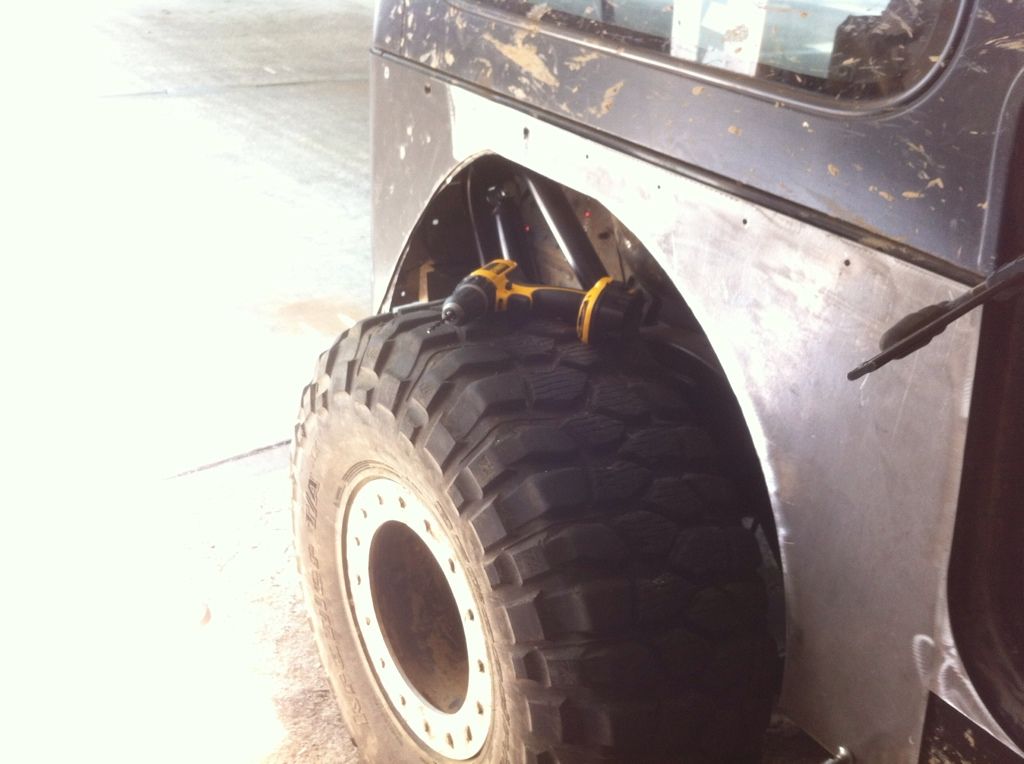 The clutch safety bypass, took out the connector and made the circuit complete. Starter works most of the time, feels like the computer or solenoid is fighting the wiring for control over the starter.
I'll be back Friday and will be kicking *** all weekend to get the TJ and Silverado ready for the trip next Tuesday.