On one of my many trips out wheelin this year, I bent one of the body mounts. I tried to bend it back best I can but it needs to be cut off and a new one welded on.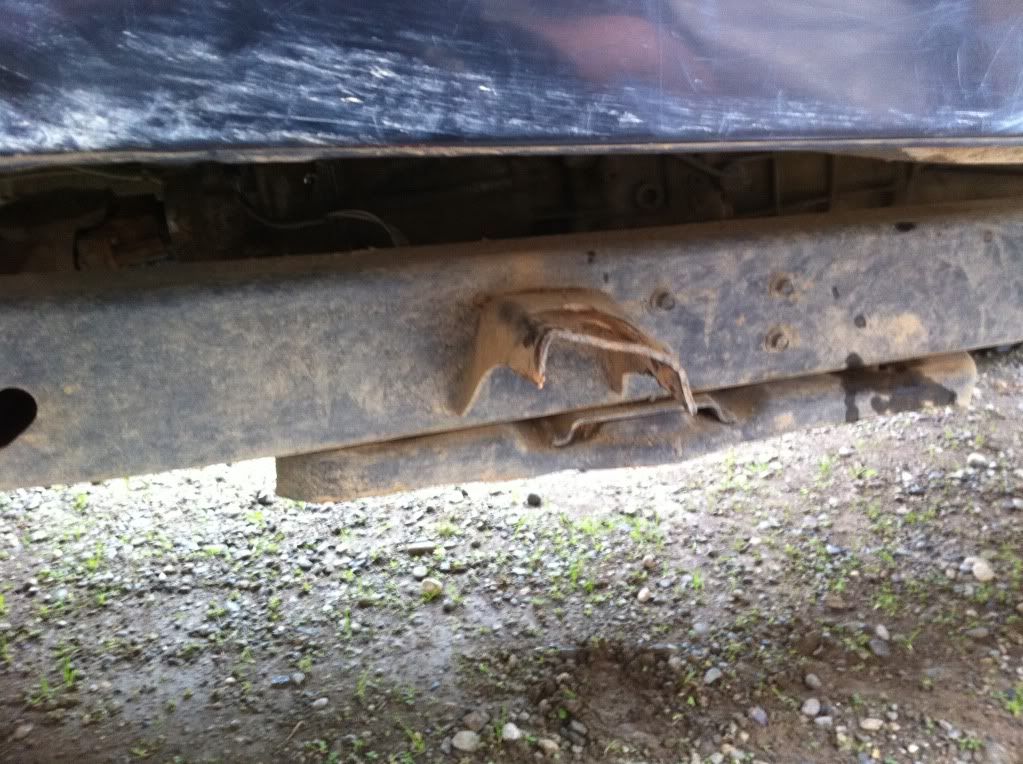 Body lift removal....1" vs the 3" that came off. Yes, I just cut the pucks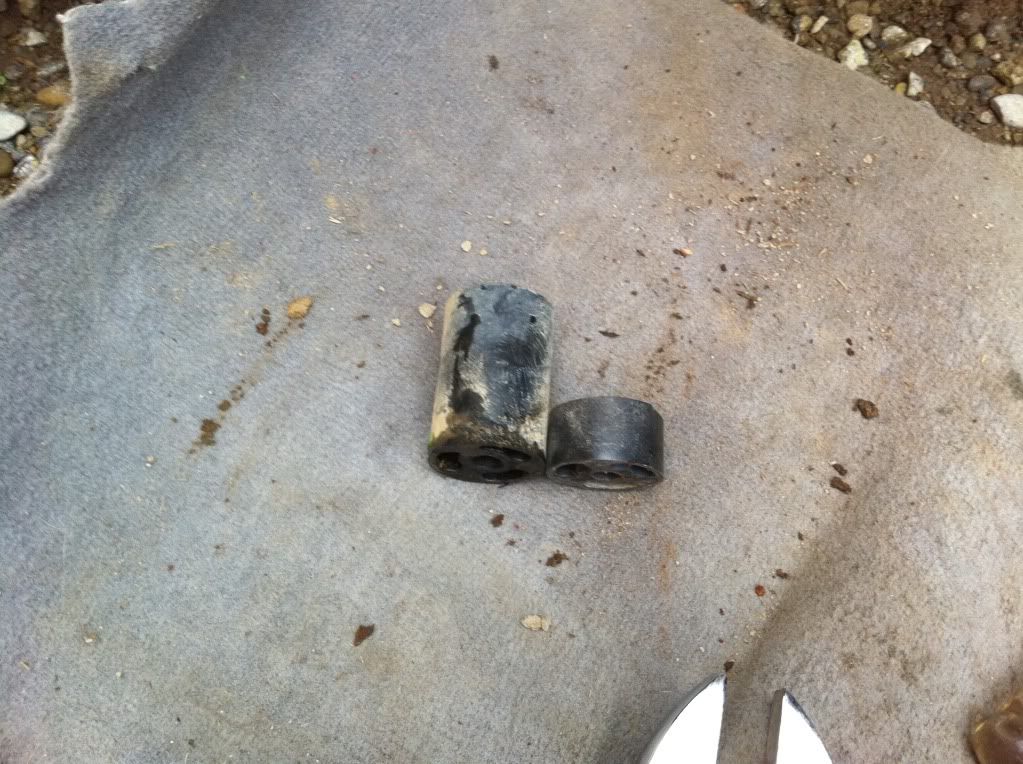 Jack up the body with a block of wood, cut each mount individually and put the long bolts back in. Like this-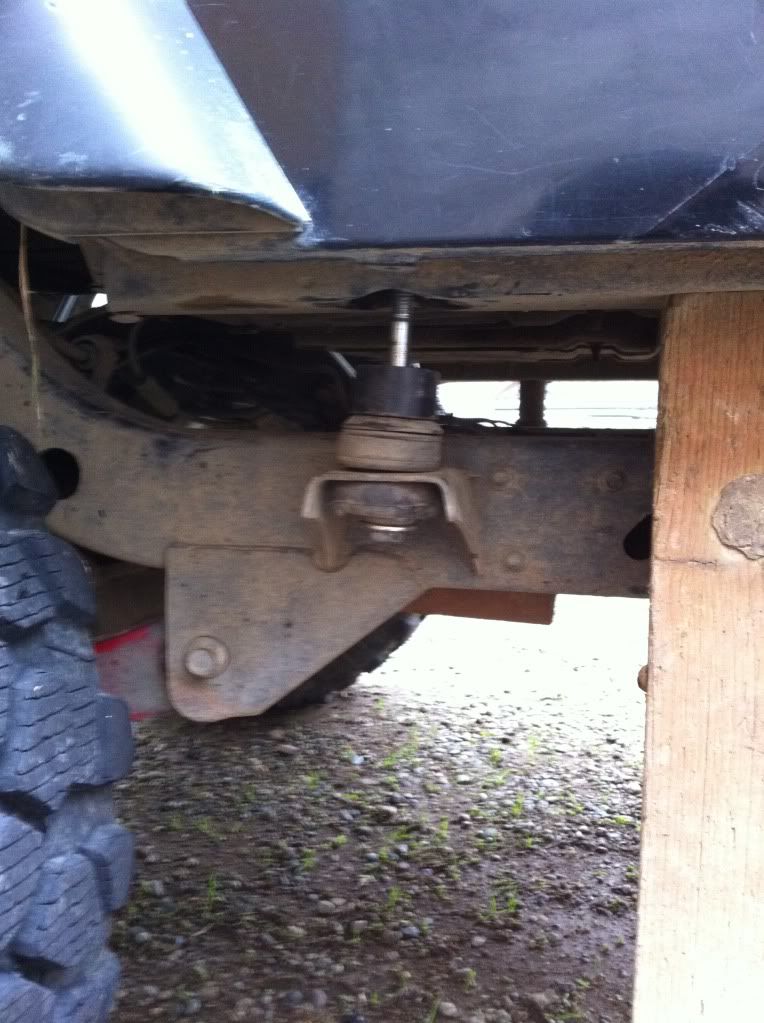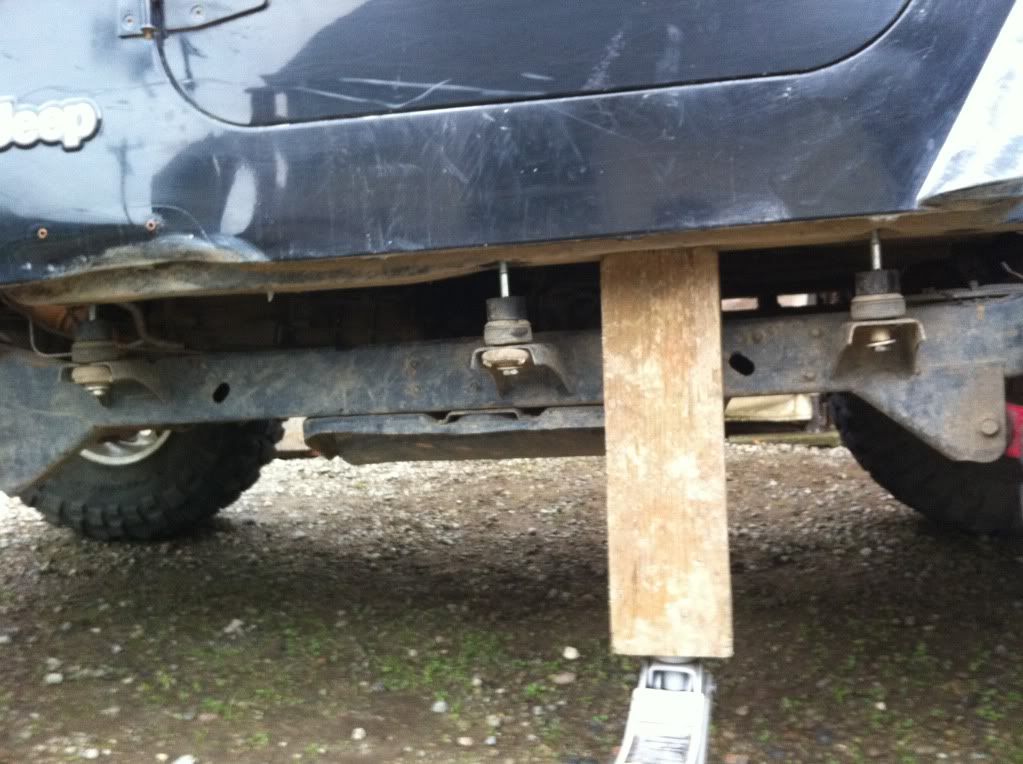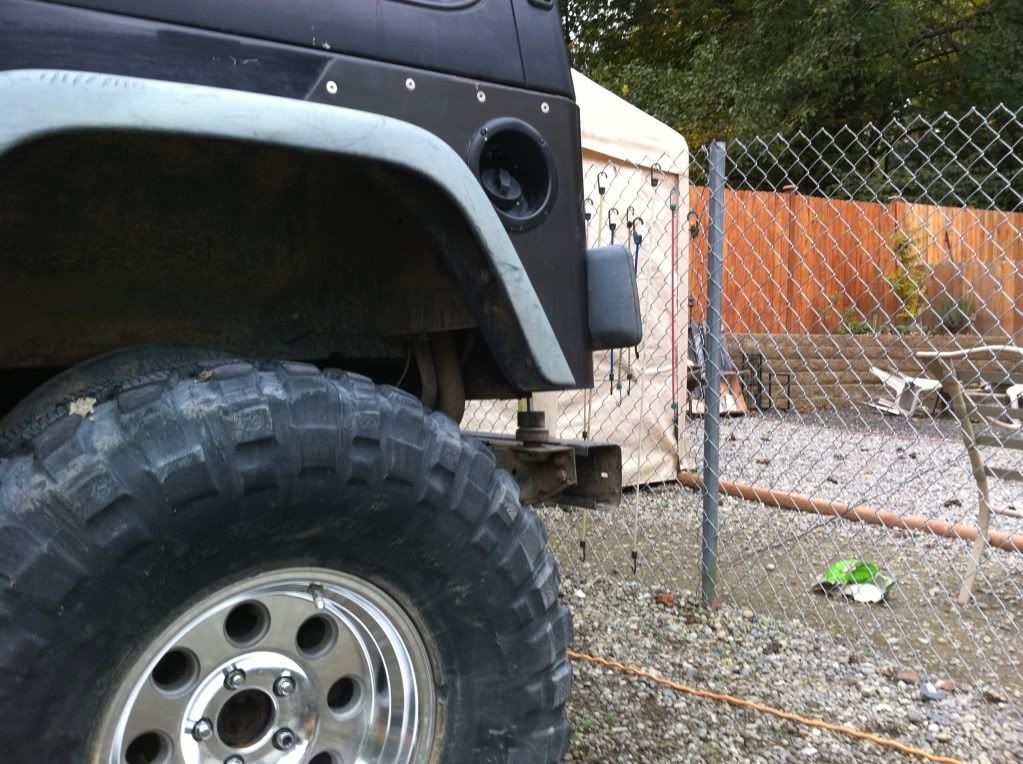 Don't forget the front puck, it matters!
Then let it down slowly, one side at a time. Remember to check the gas tank extension, steering shaft, both shifters, and other parts that come down the body but are connected to the chassis. I had no problems and everything works better than it did before.
All down-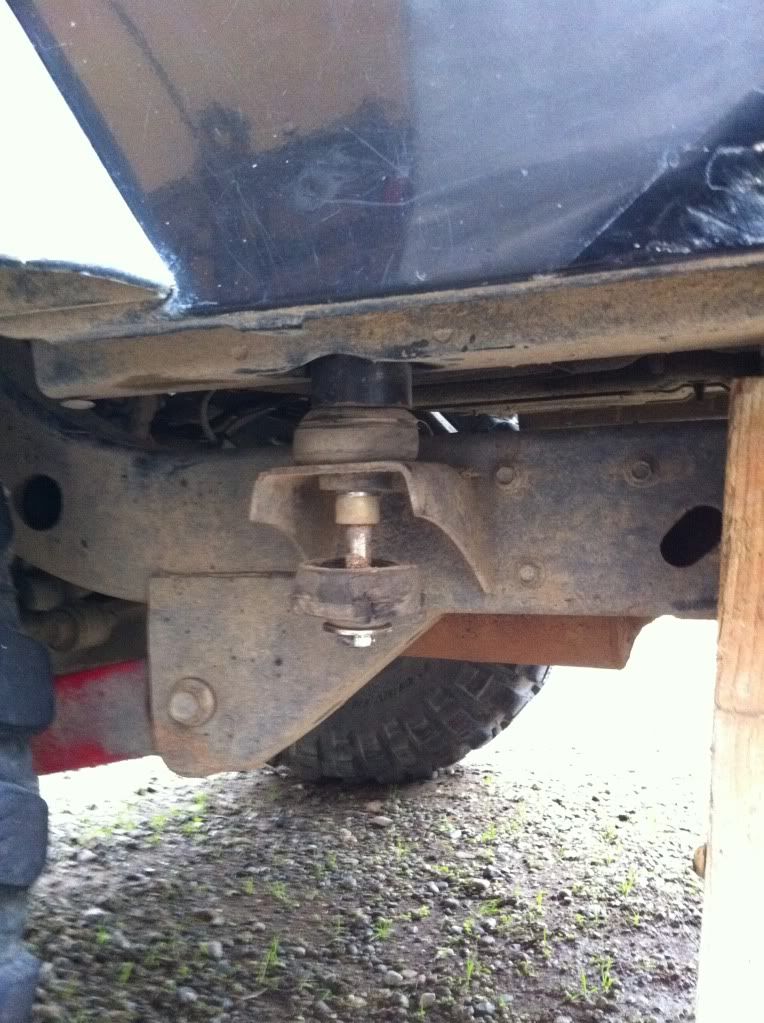 Replace with the new, 2 inch shorter bolts. It will sit real low, like this-