Arms From Dirt Fab came in...glad I ordered them versus building...saved me at least two days fab time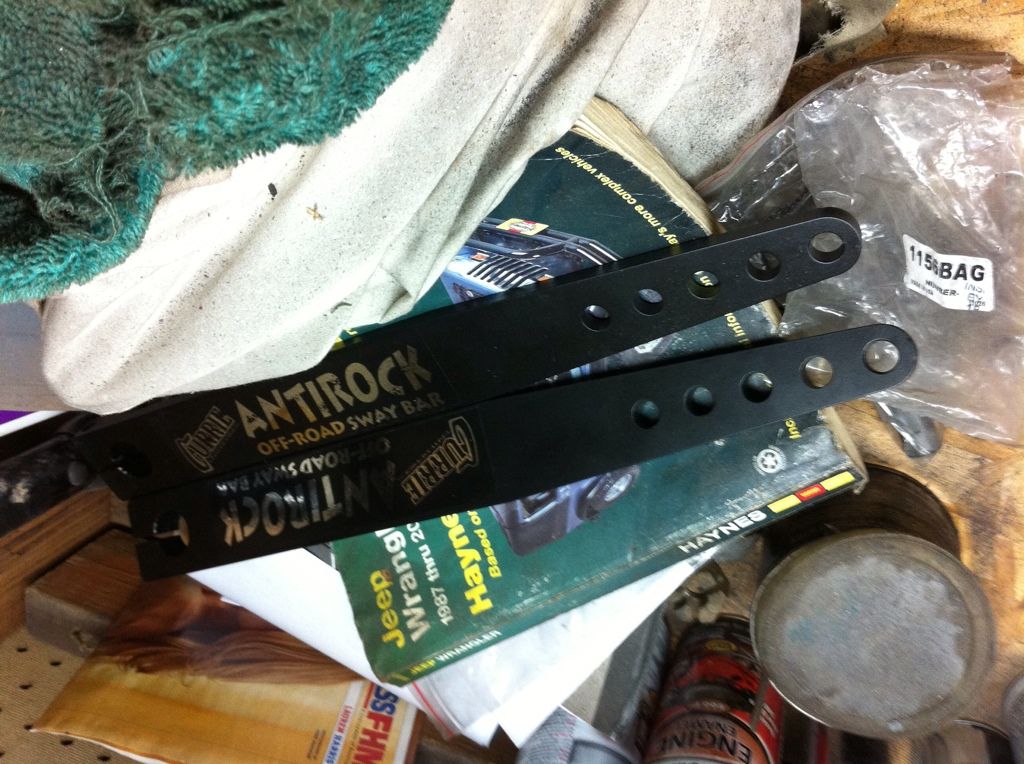 Cut out the final link tower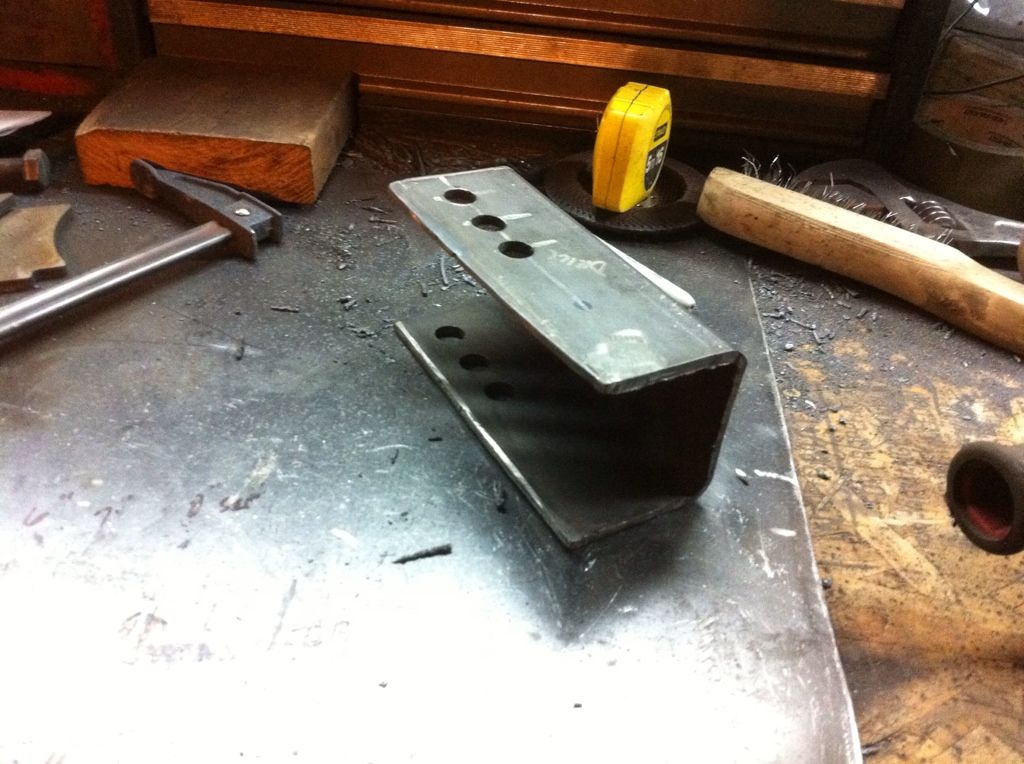 Cut the frame brackets for the front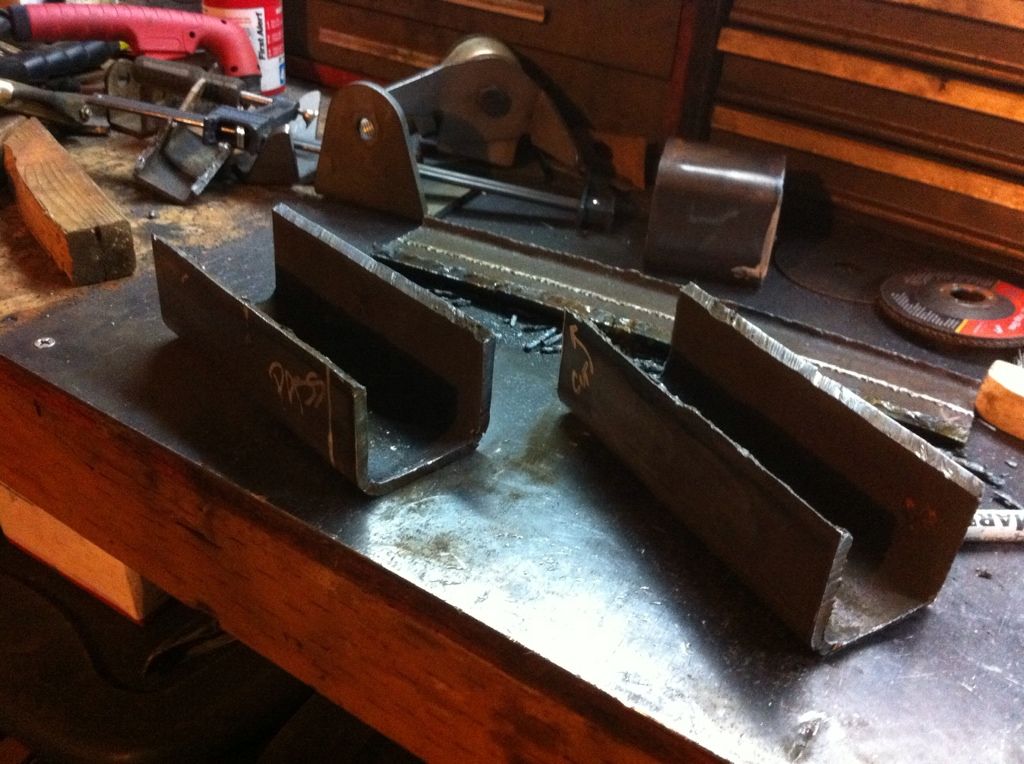 I forgot to take pics of the tacked in Poly mounts on the frame brackets. I used the 10 degree mounts on the front since the arms were shorter and it has more triangulation than the rear for the lowers.
Here's everything mocked up. Again, sorry for the crappy pics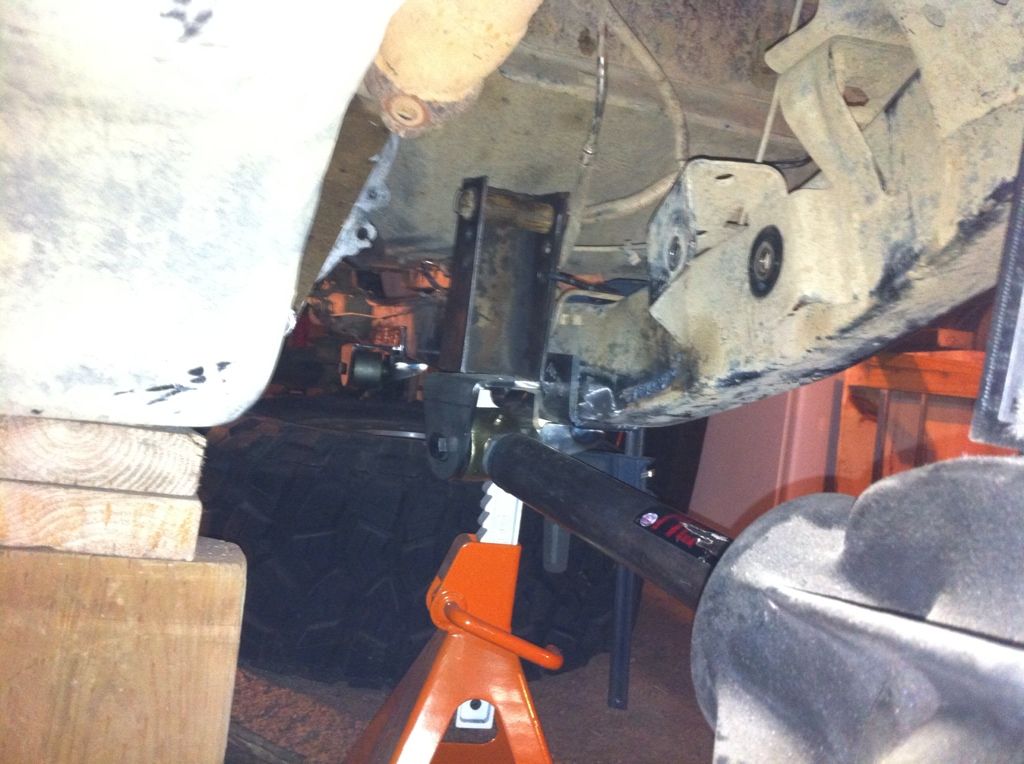 Link tower, lots of lines and cables in the way but they're easy to manage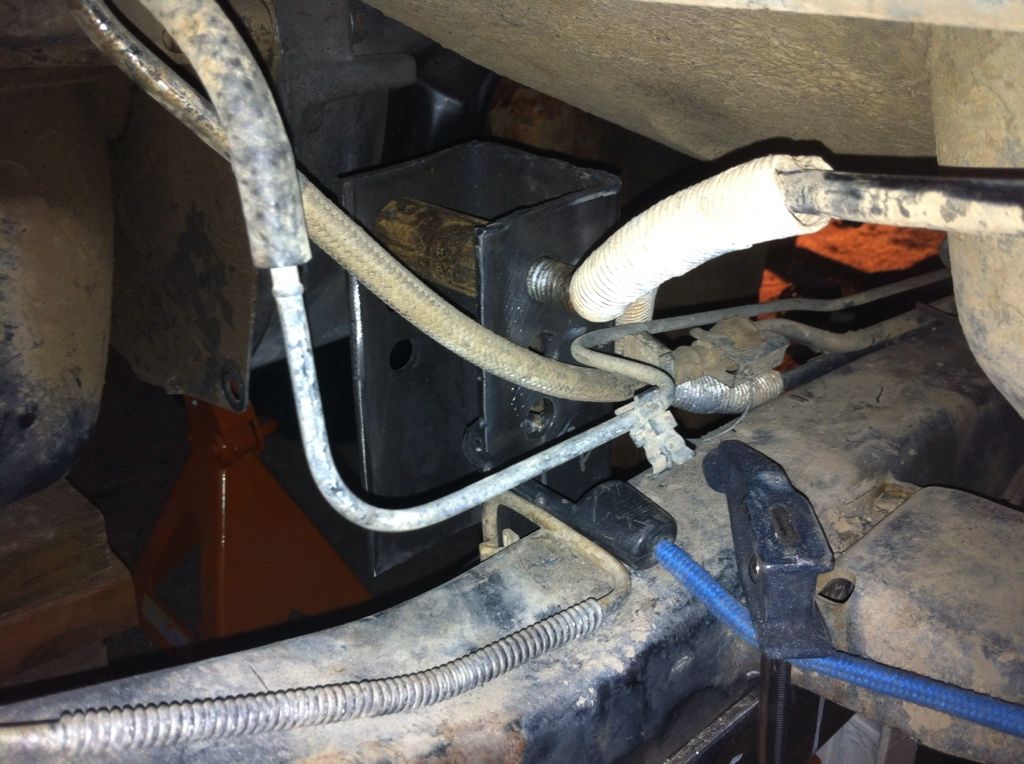 No weight on the oil pan, just there as a safety precaution. And yes I know I dented it...lots of stumps up here.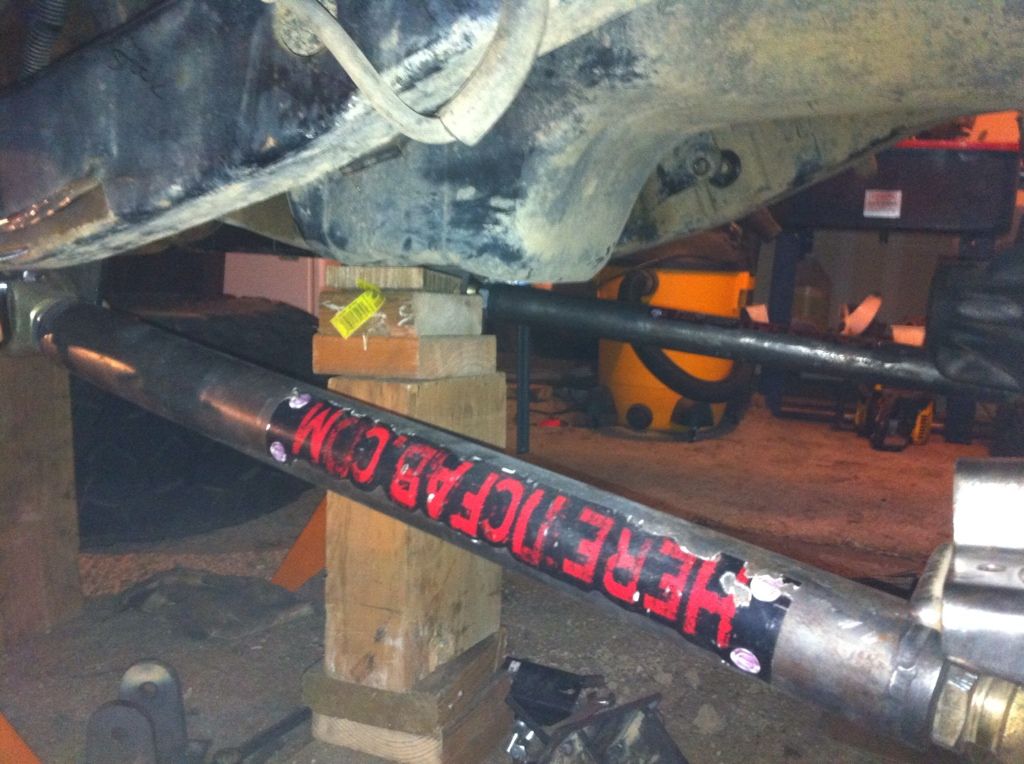 set to 0 degrees, everything looks good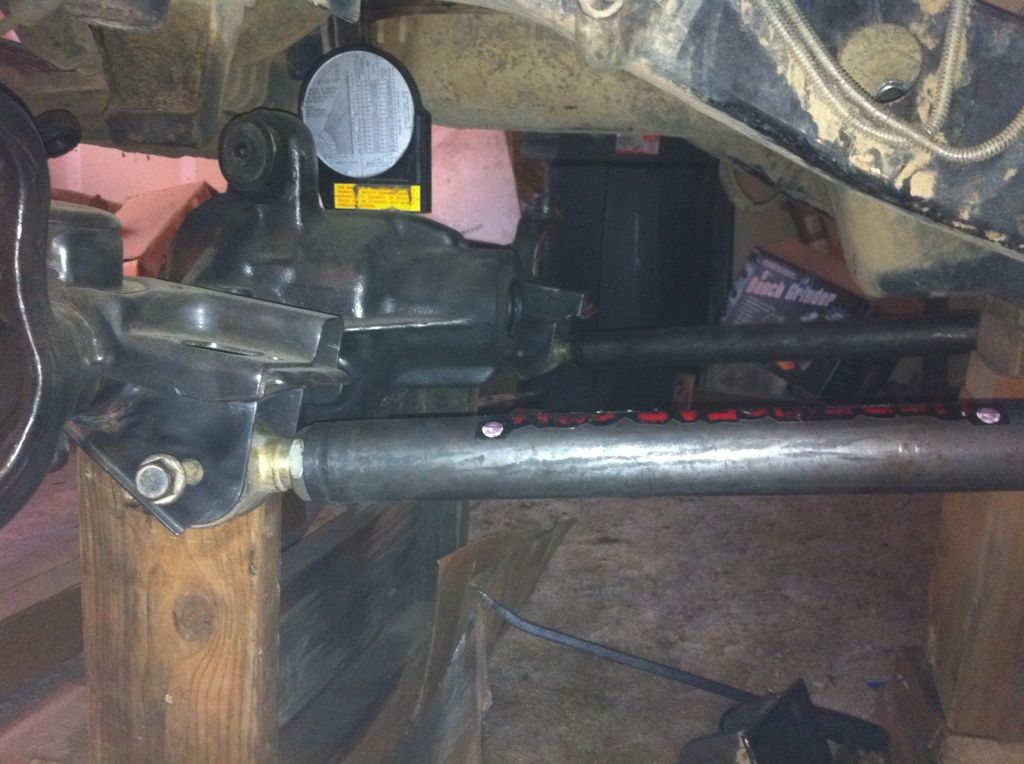 frame side of the mounts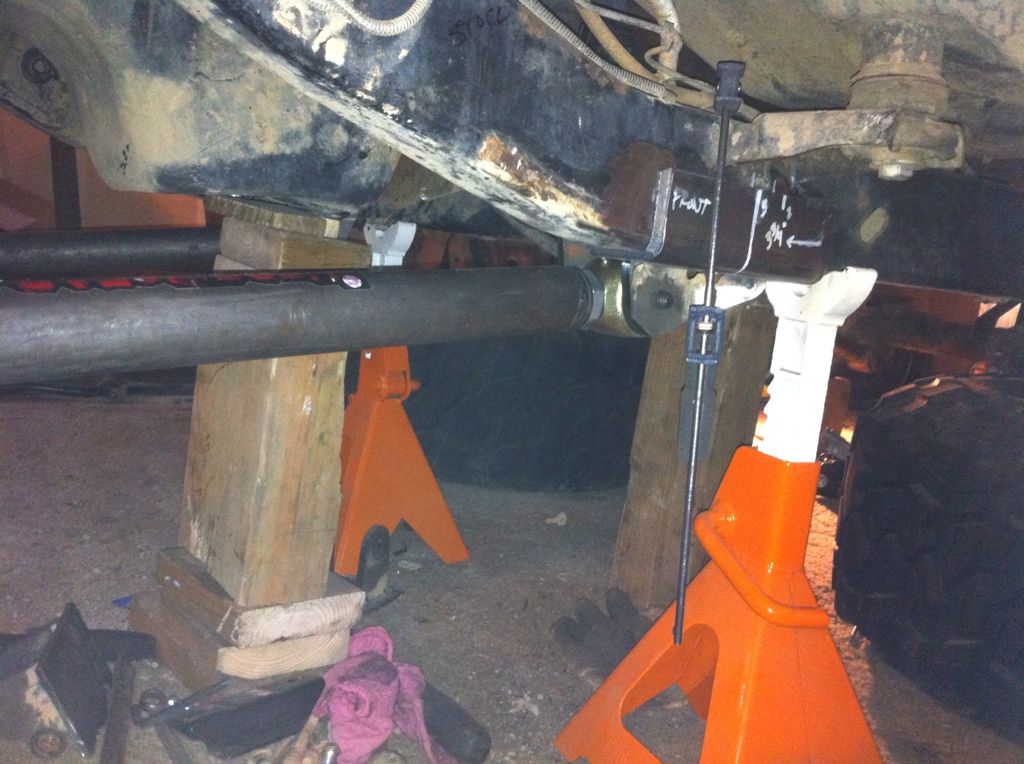 The coil situation...think I'm just going to move it back 3 inches but I don't like the stock mount and most of it is getting cut off anyway. Might just make a quick mount from the leftover 3x3 box.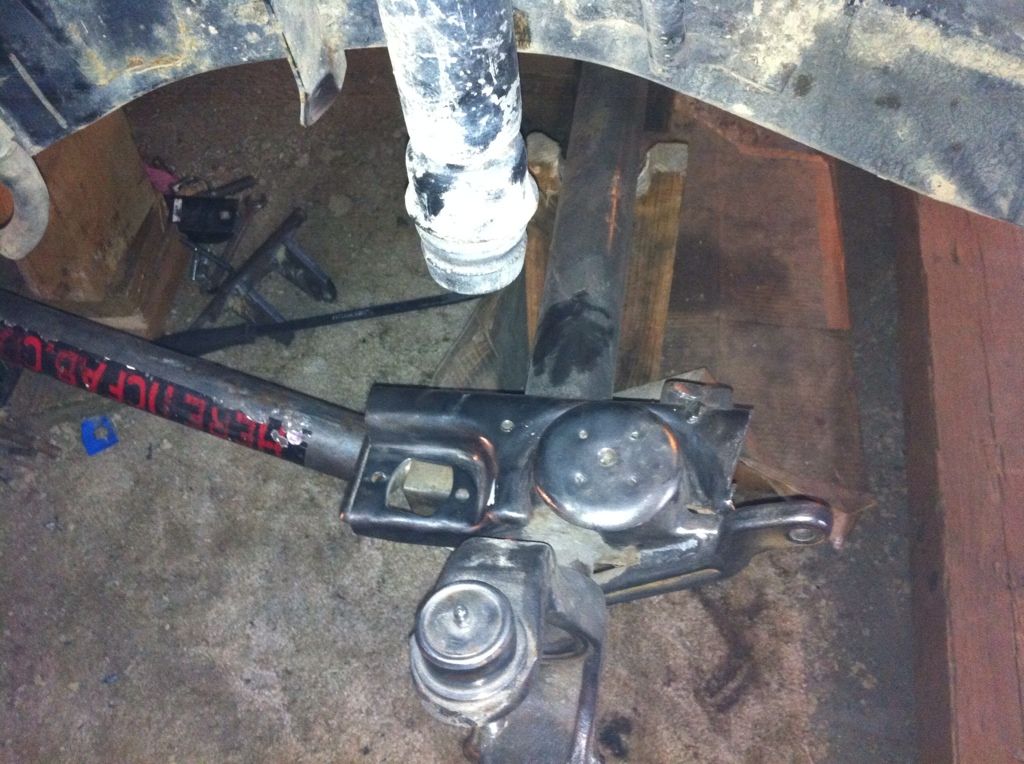 view from the front axle...10* brackets are perfect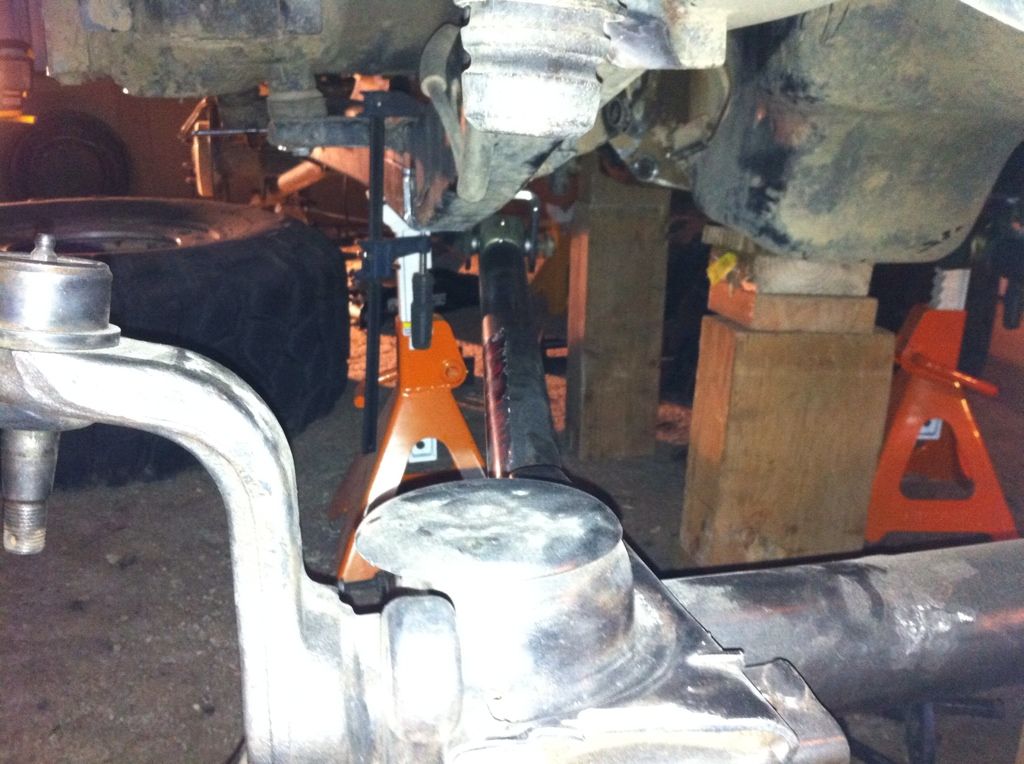 Here's the track bar and steering clearances. This is a 3" stretch...not a problem. Make a track bar with a bend and run the stock steering or something like it - done. But I don't like how much the steering box hangs down so I'm probably going to rotate it up.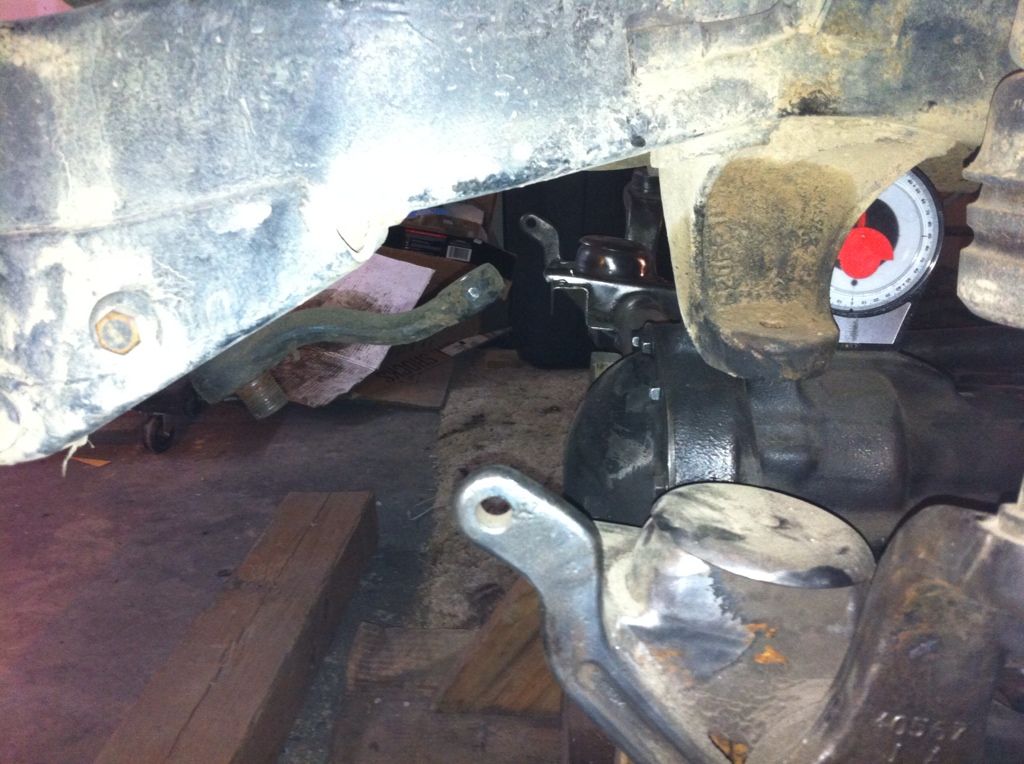 from the other side
View from the front axle...just what I want to see