Not much to this, not even sure I'll paint it. There's no fancy over the top bling or even some type of technical basis for it. Cut and dry - it needs to hold my Handler 187 with bottle and my 40D plasma while keeping it all organized. I used whatever material I had that I knew I wouldn't want to use on my rig as it was thin wall. Lucky for me I had some square stock (2") that already had C channel welded to it so I used that for the upright supports. For the two base levels I had some slightly smaller tube (1.75") and for the horizontal supports I had small square (1"). A lot of this is rusty...which is why I said I may or may not paint it. If I do, I'll probably just throw on some rustoleum black.
Oh and I don't have castors yet. I have a few that are from a furniture dolly but I want some solid rubber wheels for the back.
The base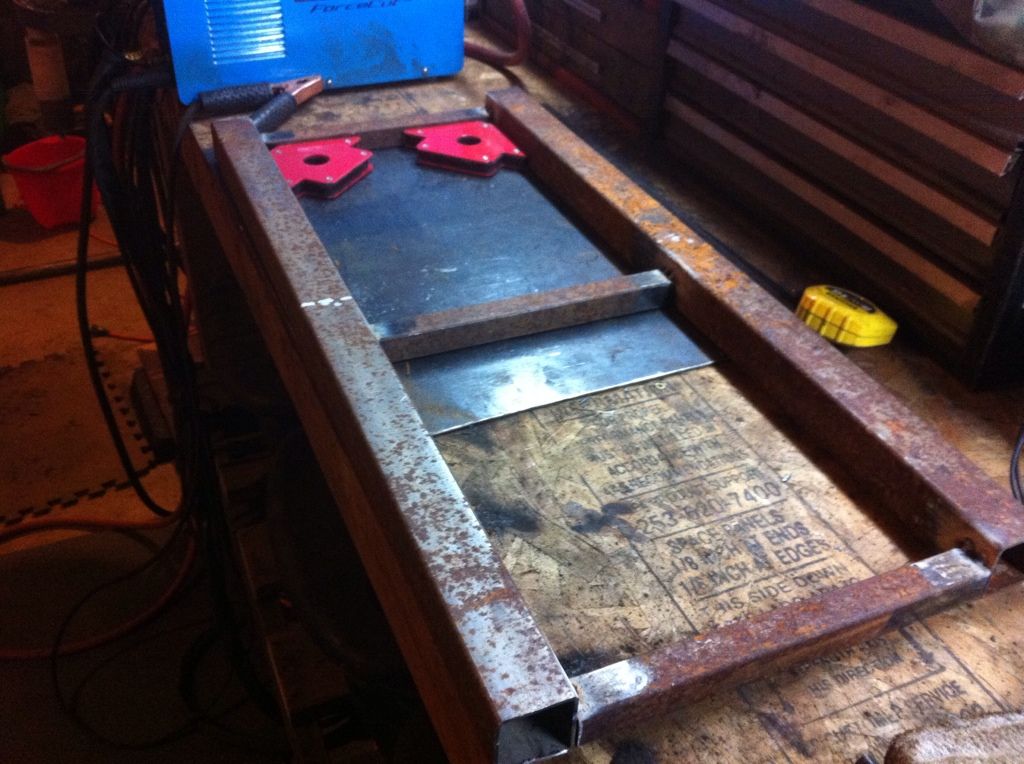 Cut out the vertical supports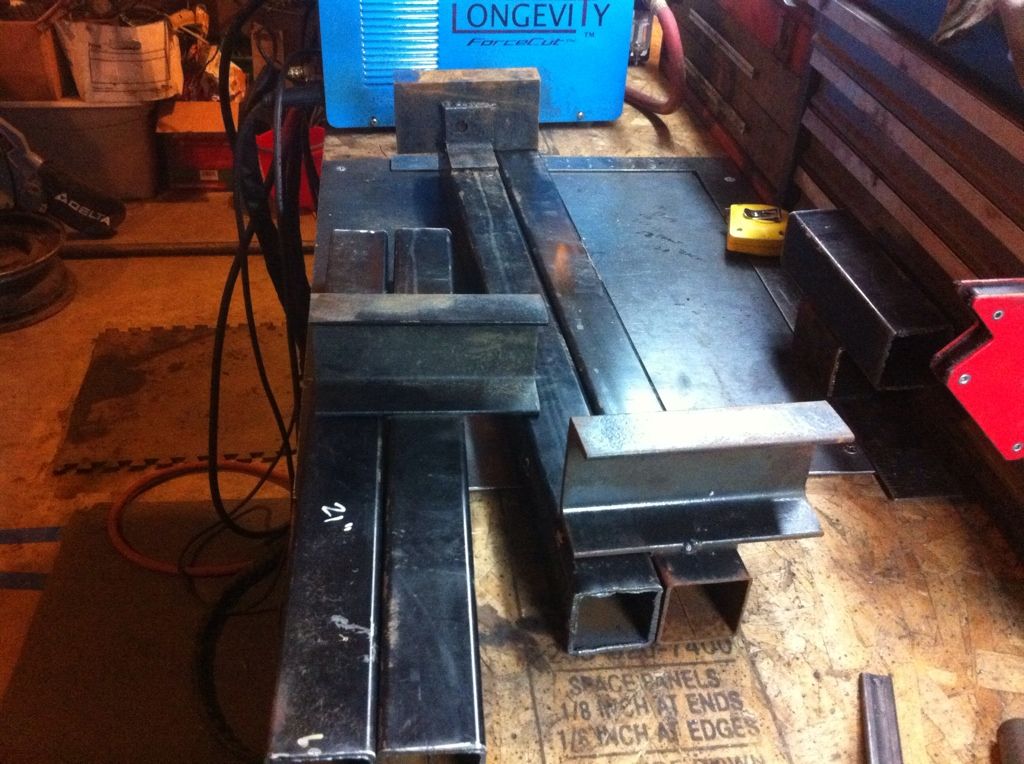 Gave it an angle, 19* or 71* if using the opposite angle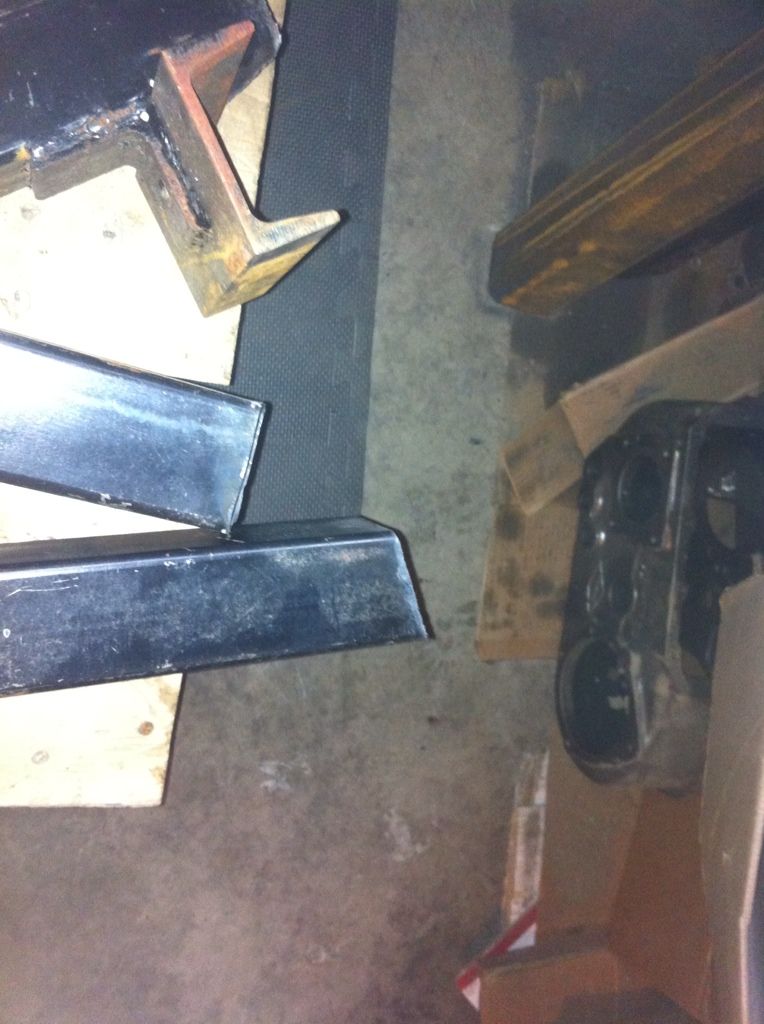 Second level, notice the U on the back to hold the tank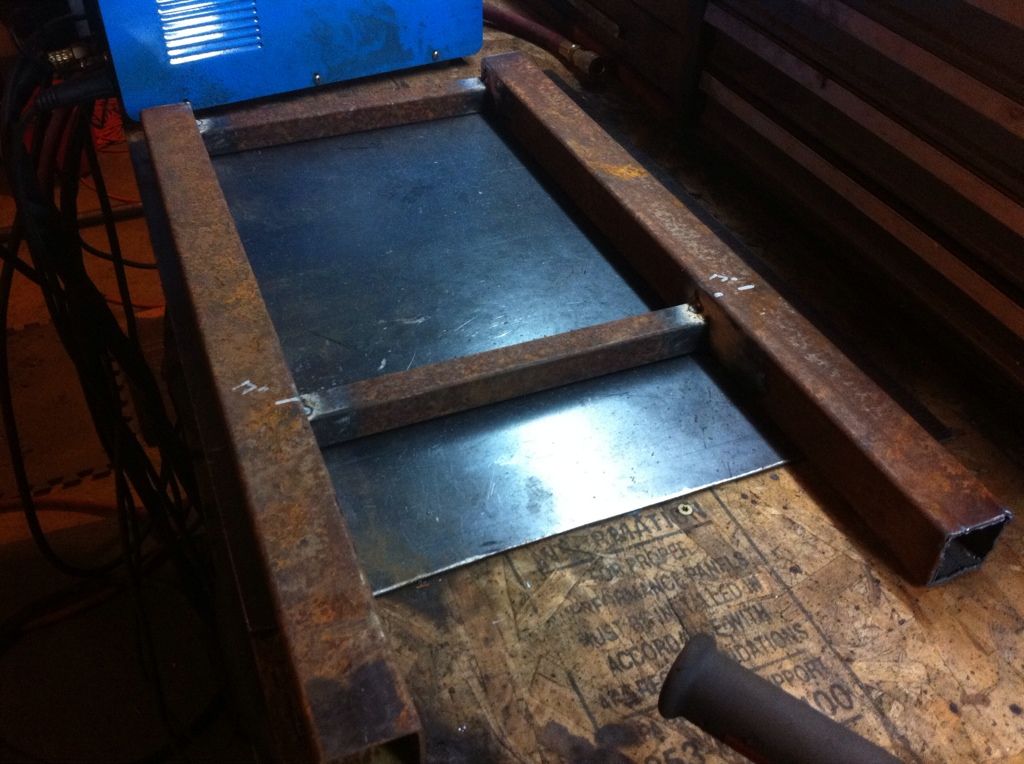 Used a level and a right angle with the welding magnets and tacked them in place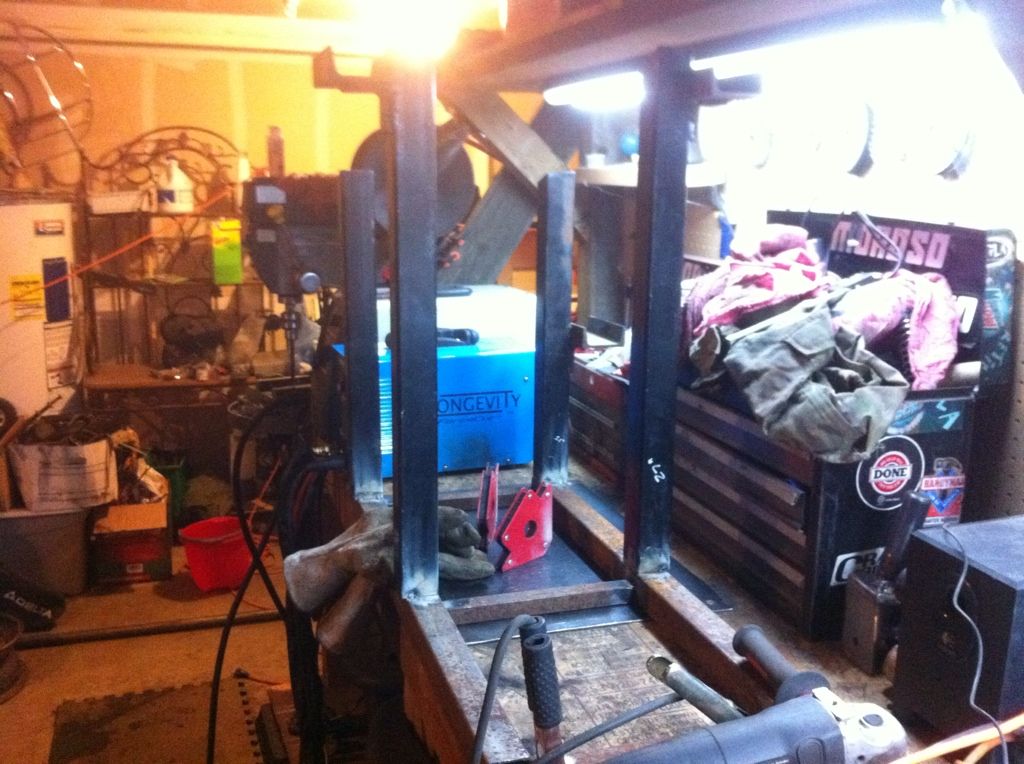 Then welded the base levels completely and tacked on the top level. Then welded the entire structure together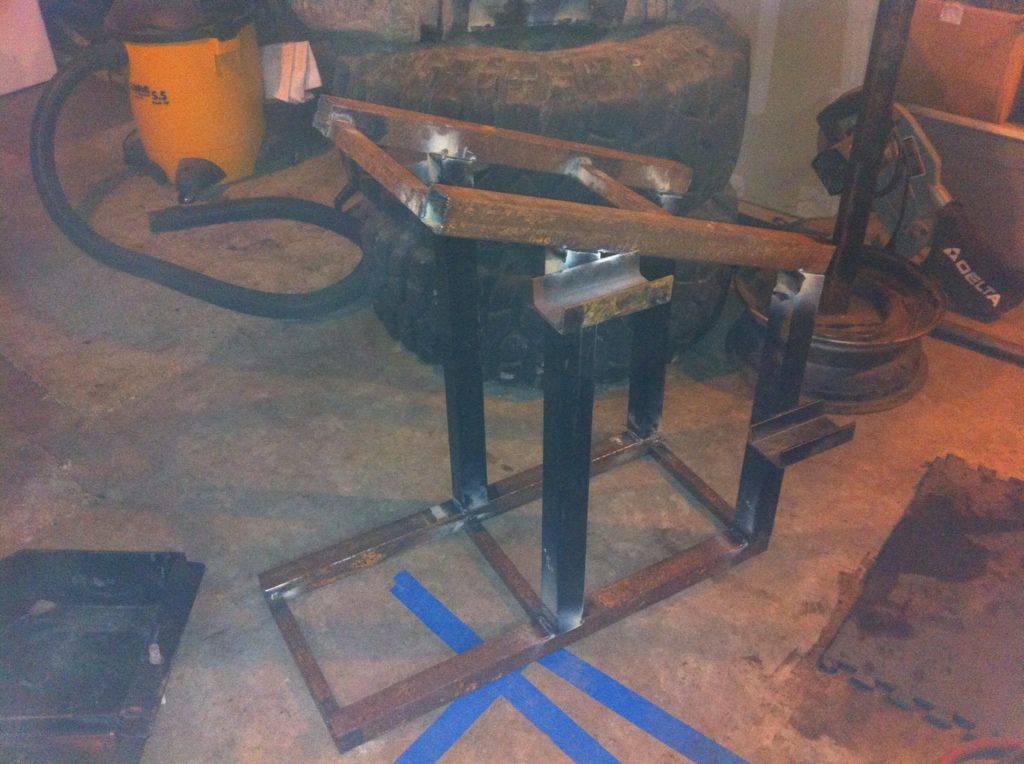 Add this at the back of the top level to keep the welder in place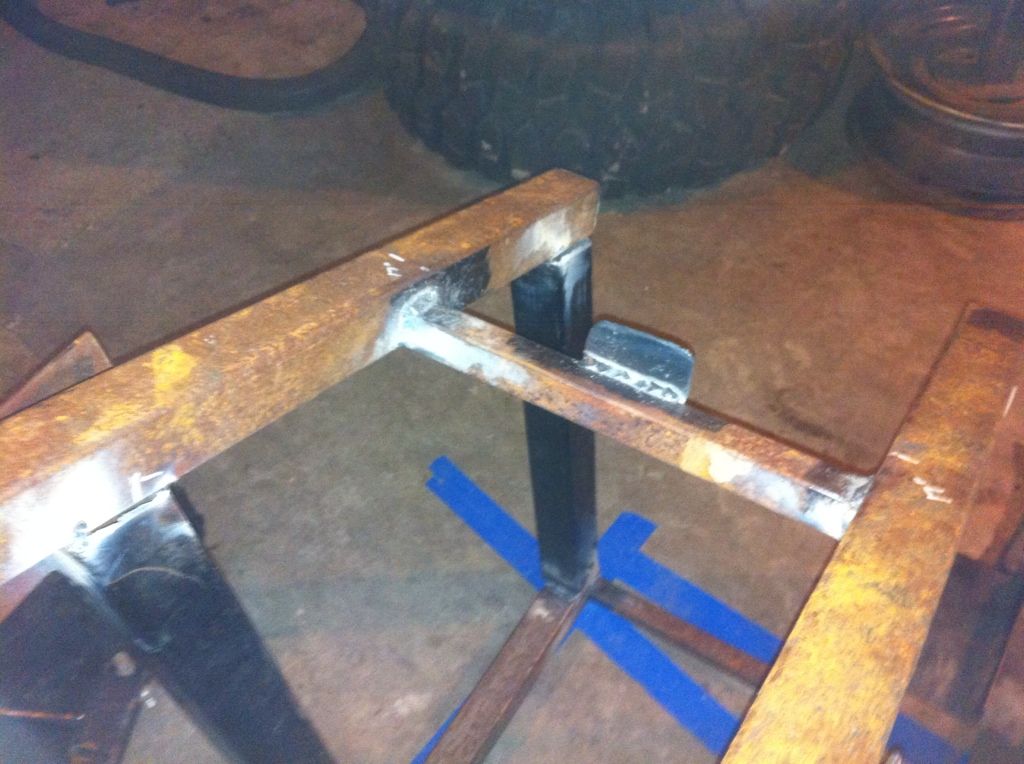 Then made this for the plasma to sit on. Still gotta add some edges to keep it in place but that's pretty easy to do.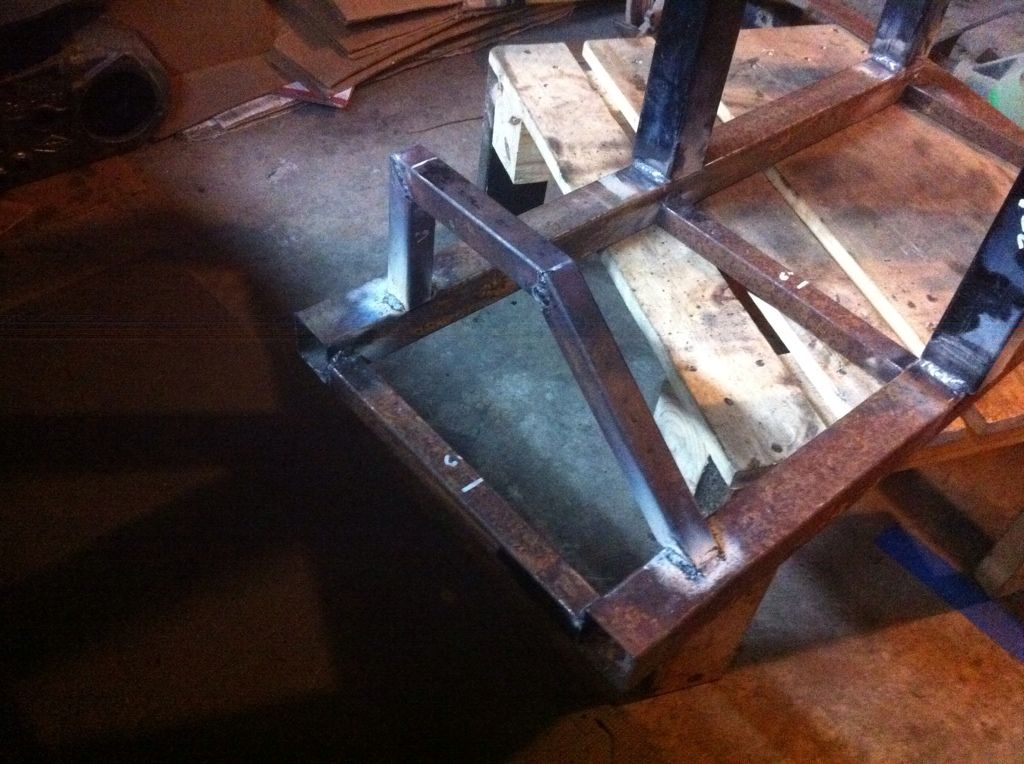 I also made this little guy