Got my swirl ring finally and couldn't resist putting it in the torch and making some test cuts. One thing led to another, the girlfriend had homework to do, which meant she was currently disabled from giving me....let's just call it "attention". Yeah, that's what we'll call it. So I dove into the deep end of plasma cutting utopia.
First up were the axle tube ends of the truss plate. Tried a hole saw but 20 minutes of holding down the drill press handles only to get 1/2 way through caused me to give up and focus on other things until today: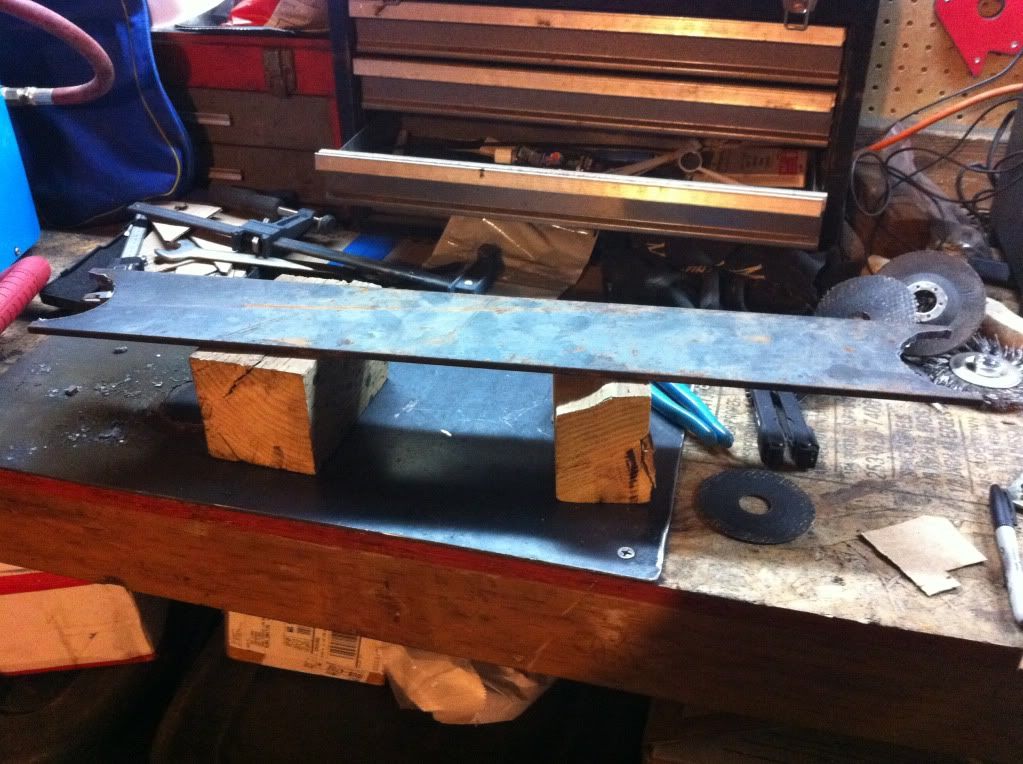 Marked it for the bends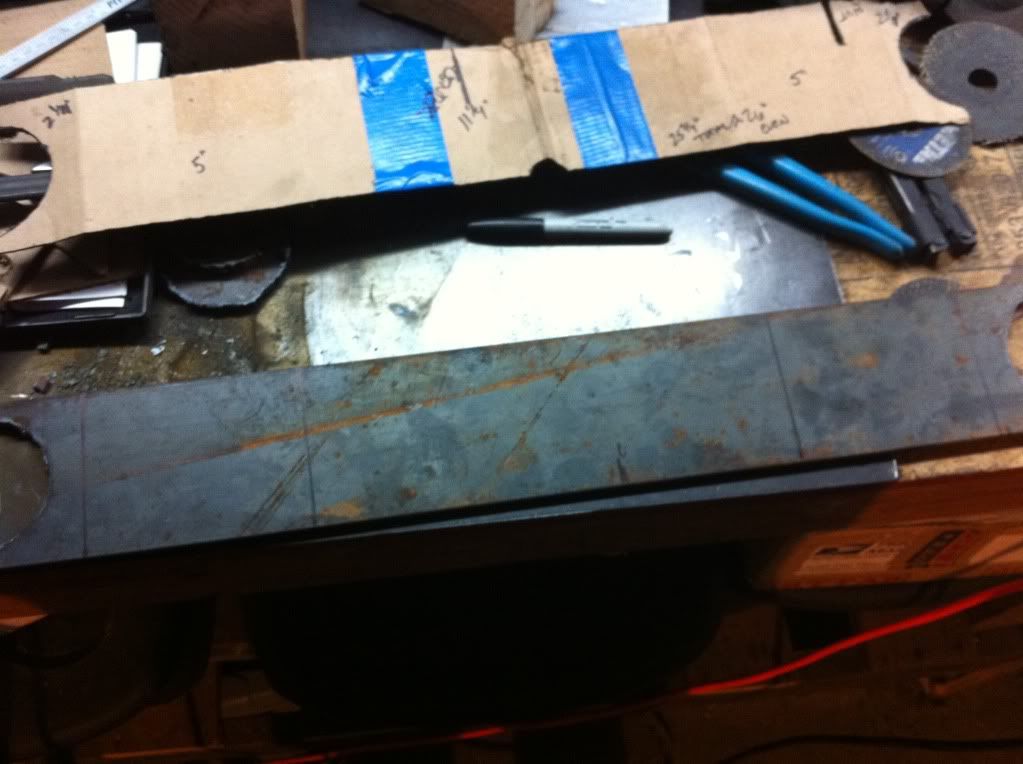 Still needs some minor trimming and clean up but damn it came out good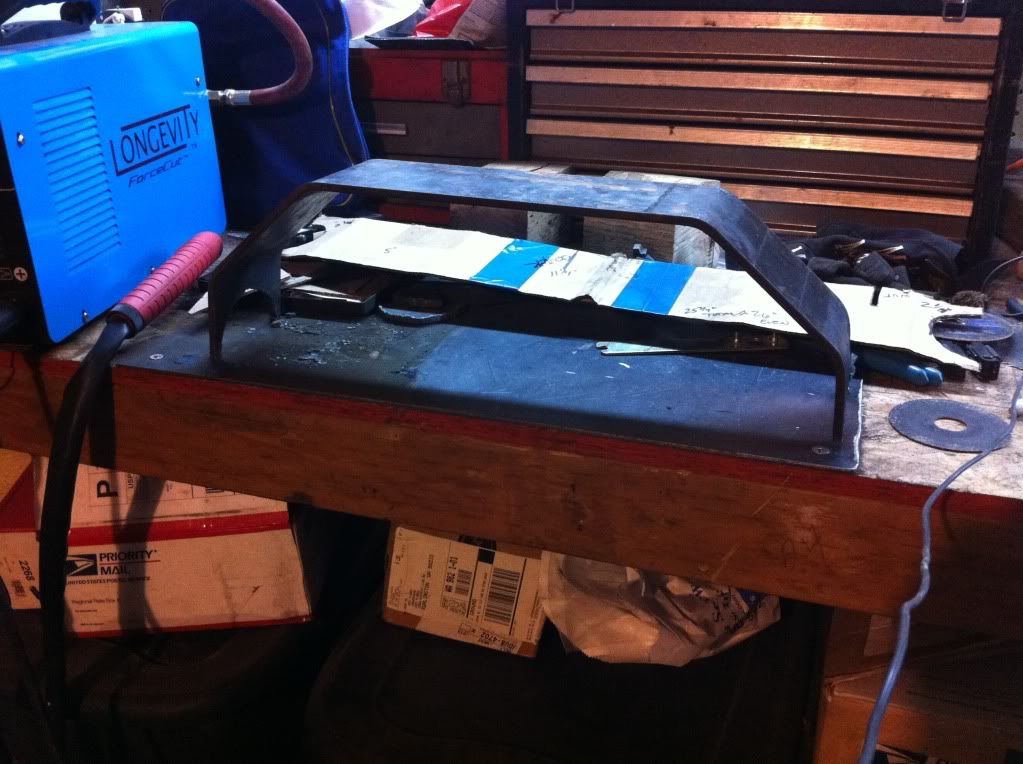 Next up were the upper link towers for the stock brackets. Normally this would be easy, but East Coast Gear Supply has beefy brackets that are welded inside and out...I didn't even want to take these off, but they're in the way and I want a clean look. I think the track bar mount would have hit the tub before the links anyway.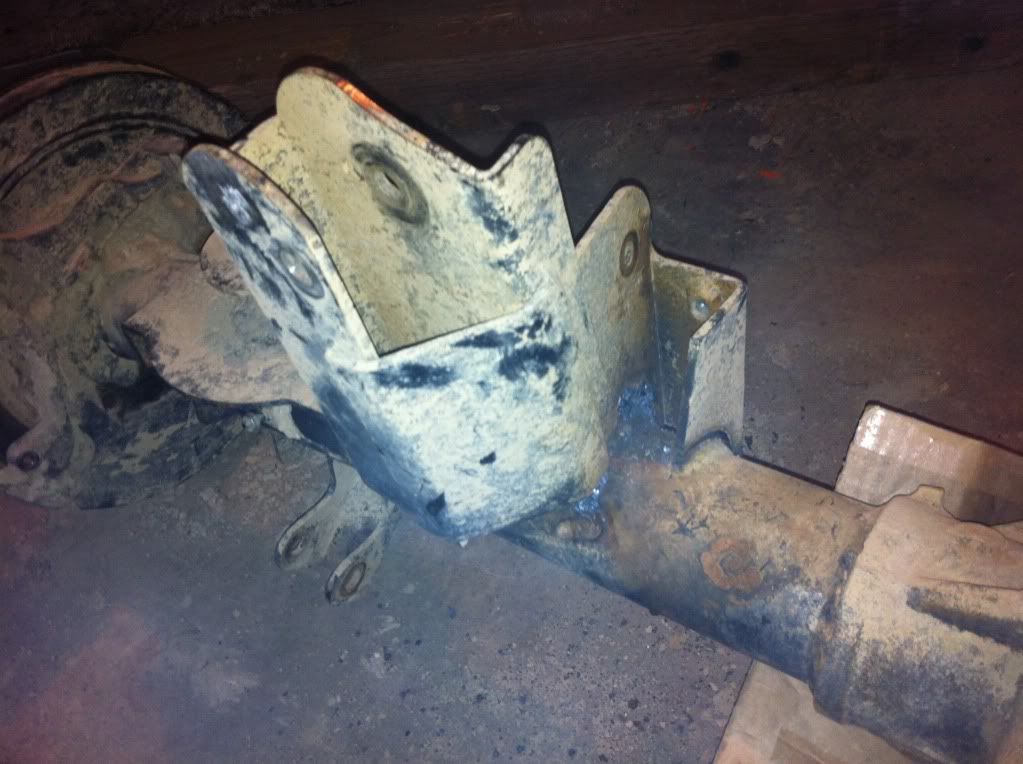 Finally, after 15 minutes I got it off. If I had to use cutoff discs this would have taken forever as I don't have a sawzall right now.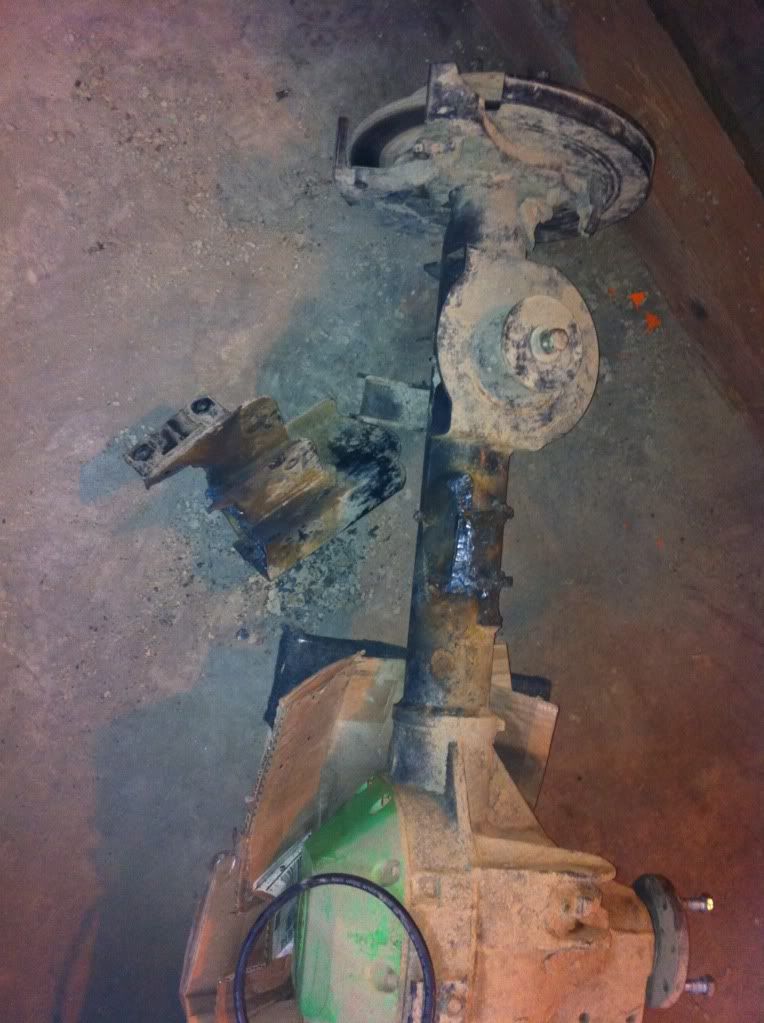 other side was much easier, 5 minutes max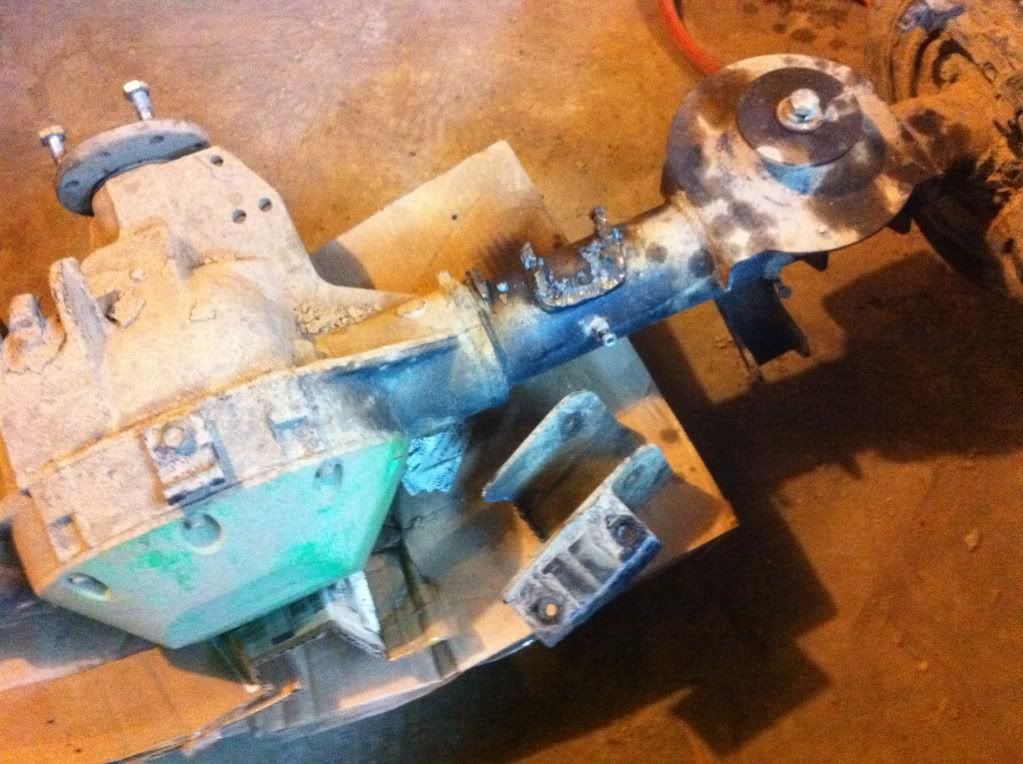 Ahhh, that's what I like to see!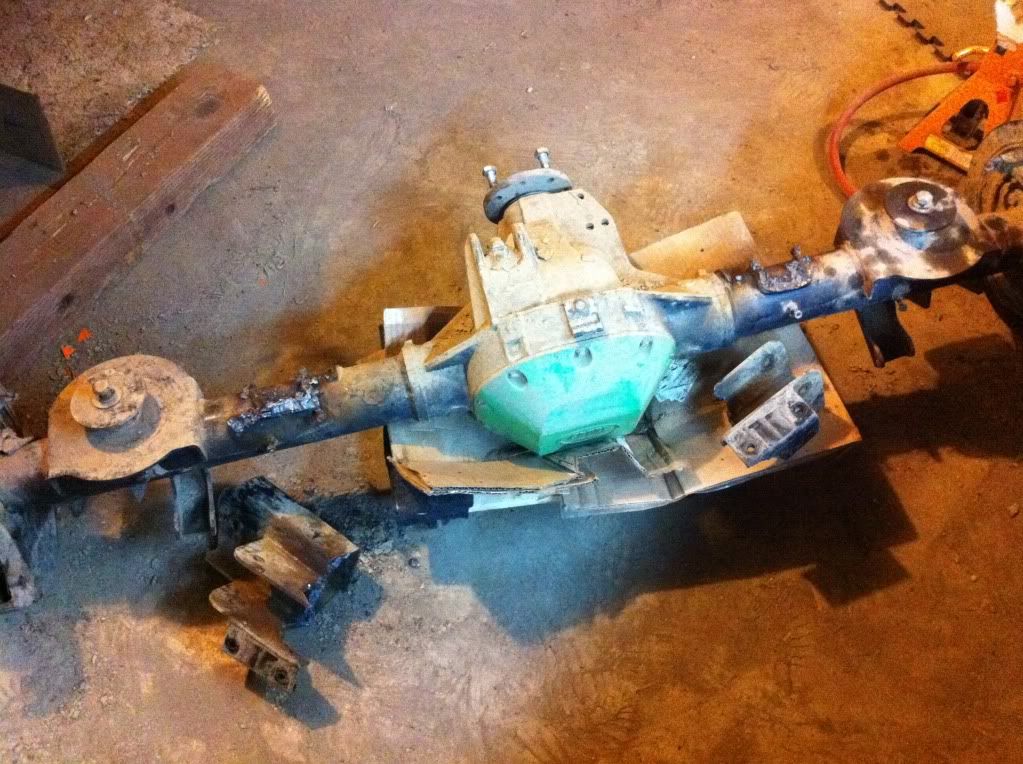 Mocked up. Turned out pretty good, I'll have great separation but it's still high clearance. There's a 1/4" gap between the pumpkin and the link bridge. Looks like my design works well, I might have to market these. What do you guys think?