I can honestly say I hate putting this much time into an axle I know I will eventually replace but it's serving it's purpose right now and that's all that really matters. Getting it mostly cleaned up. Does anyone have some tips on getting rid of the crap on this thing in hard to reach places? I'm tired of using a wire wheel and am just painting this semi gloss black. No frills on this axle, it just needs to be strong and work until I build bigger.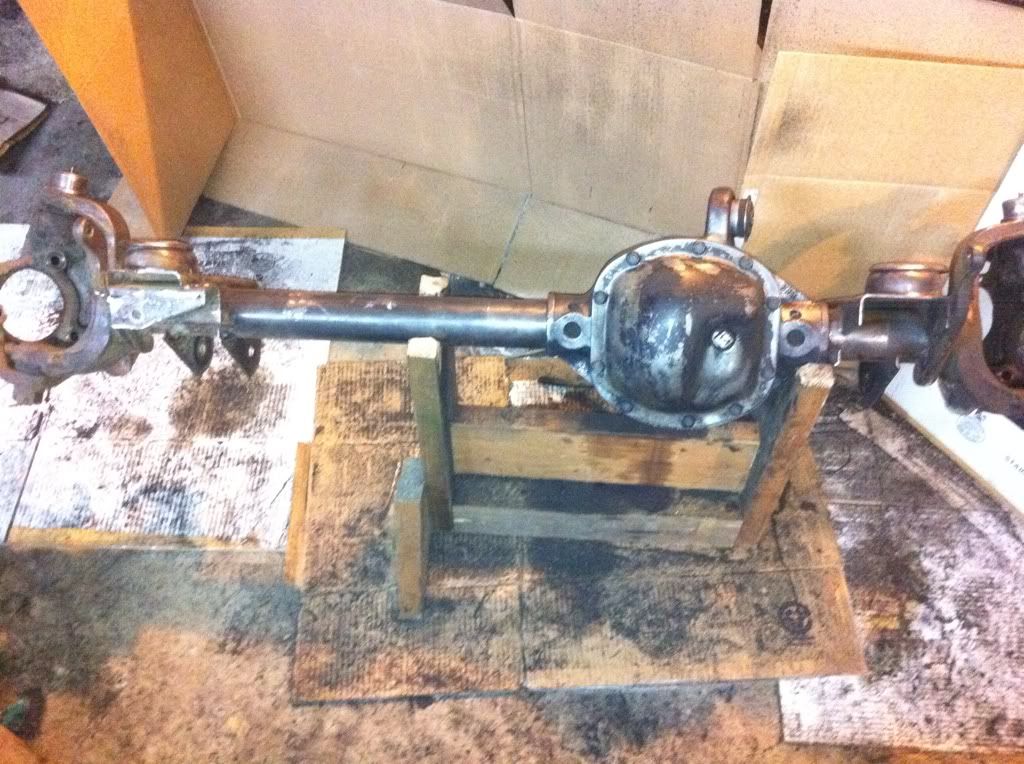 I finally broke down and drilled then tapped the bellhousing. I have a plan for this and if the runout and alignment is good I'll run it. If I find a cheap t176/t150 bellhousing I'll buy it for a spare but I'm going to try to make this one work. Tapped to 7/16-24 IIRC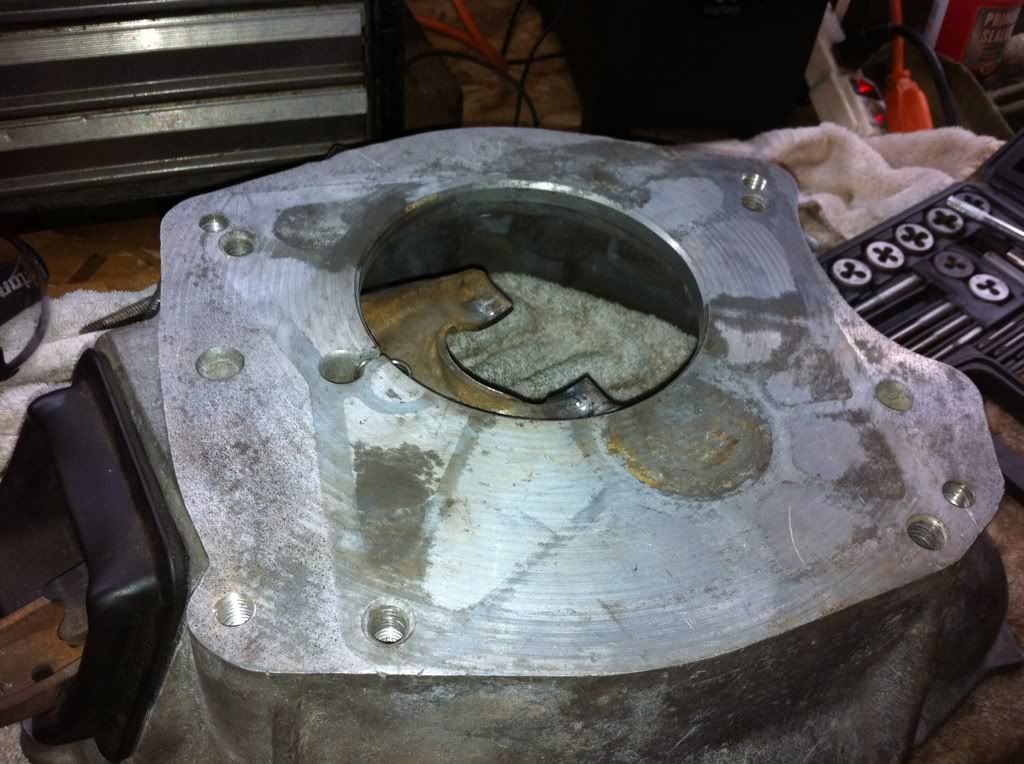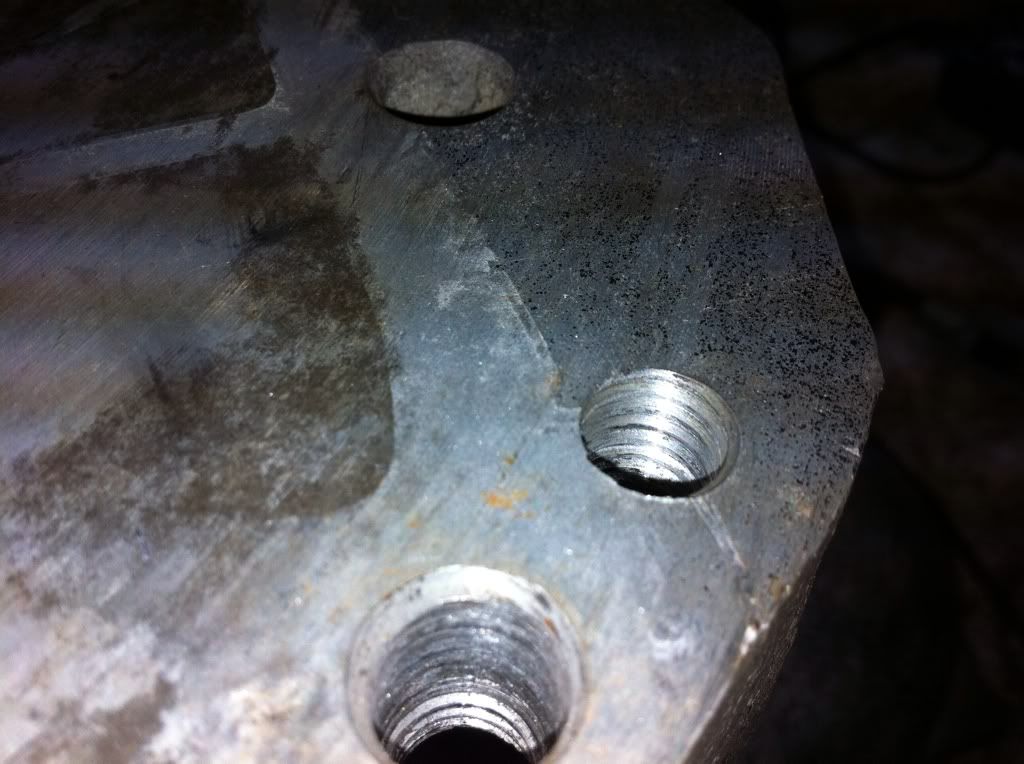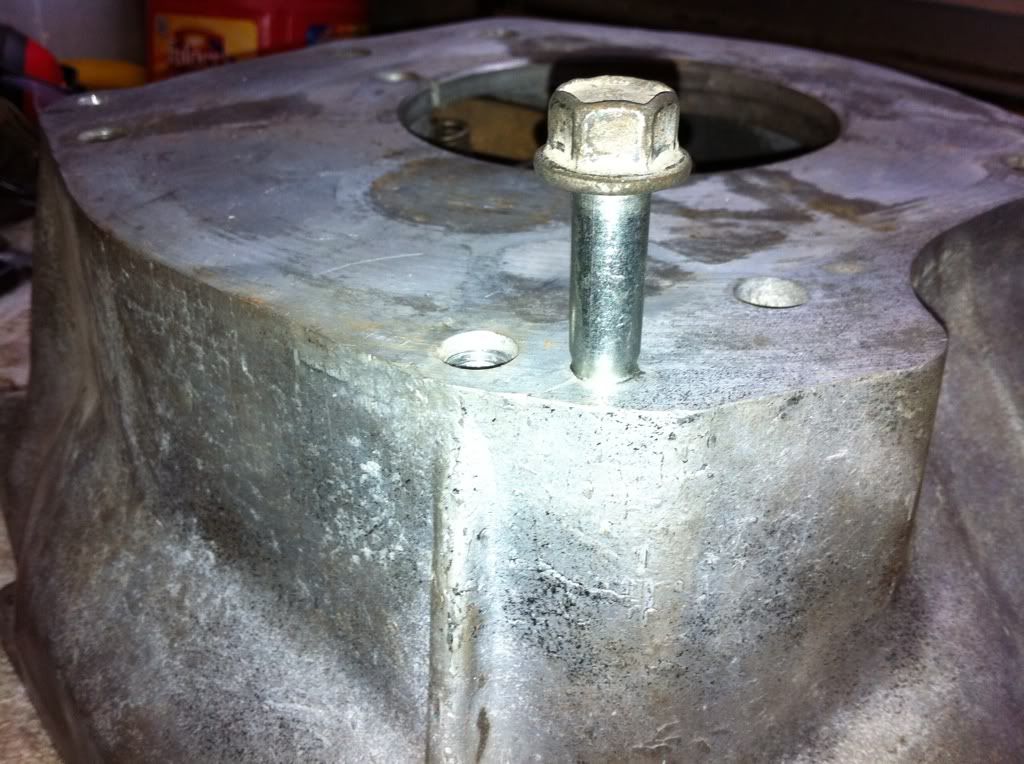 It lines up good, I was as precise as possible
I was able to make a small welding space on my workbench, 17"x24".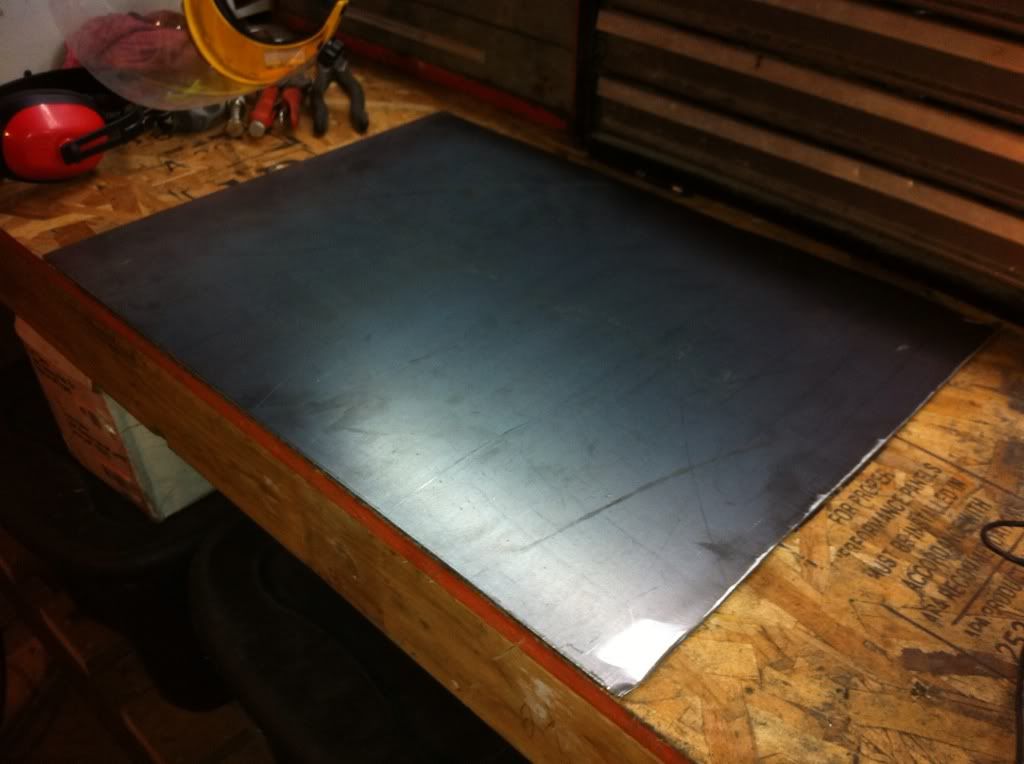 I finally ordered my cross member mount kit from Ruff Stuff and I'm glad I did - it's BEEF and he had the lowest shipping costs and even a discount. I will be ordering from Dan in the future. I also traded an old street scoop for a pair of 7/8" chromo Ruff Stuff heims.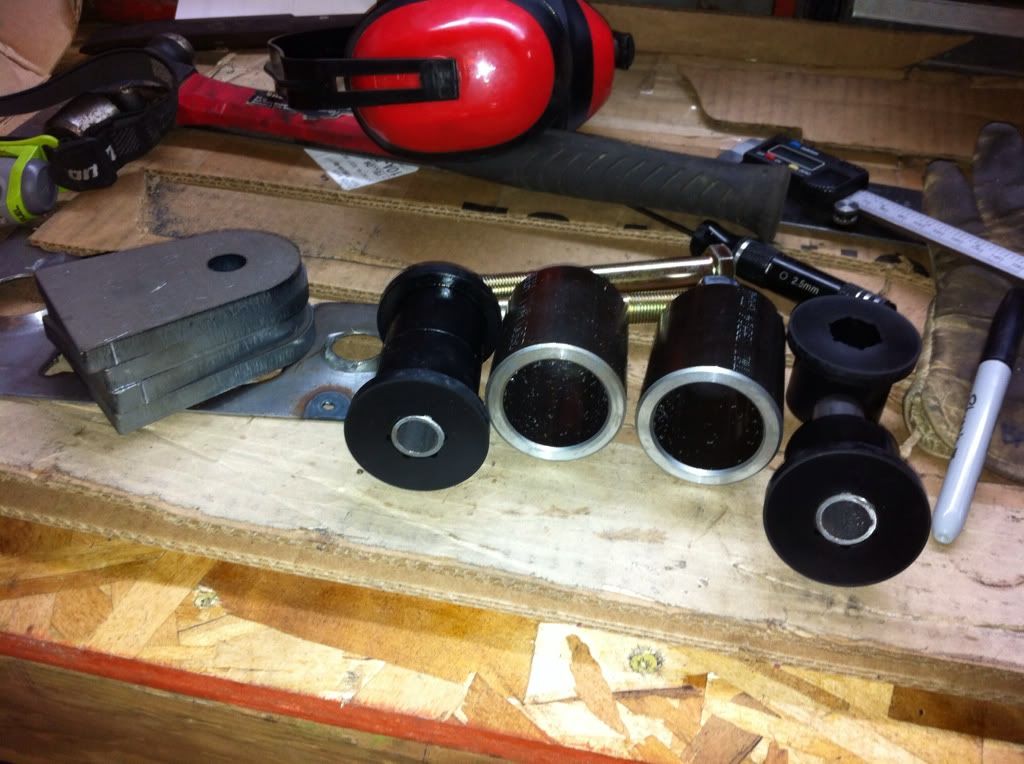 I cut some frame plates from 1/4" plate, this stuff is coming in handy!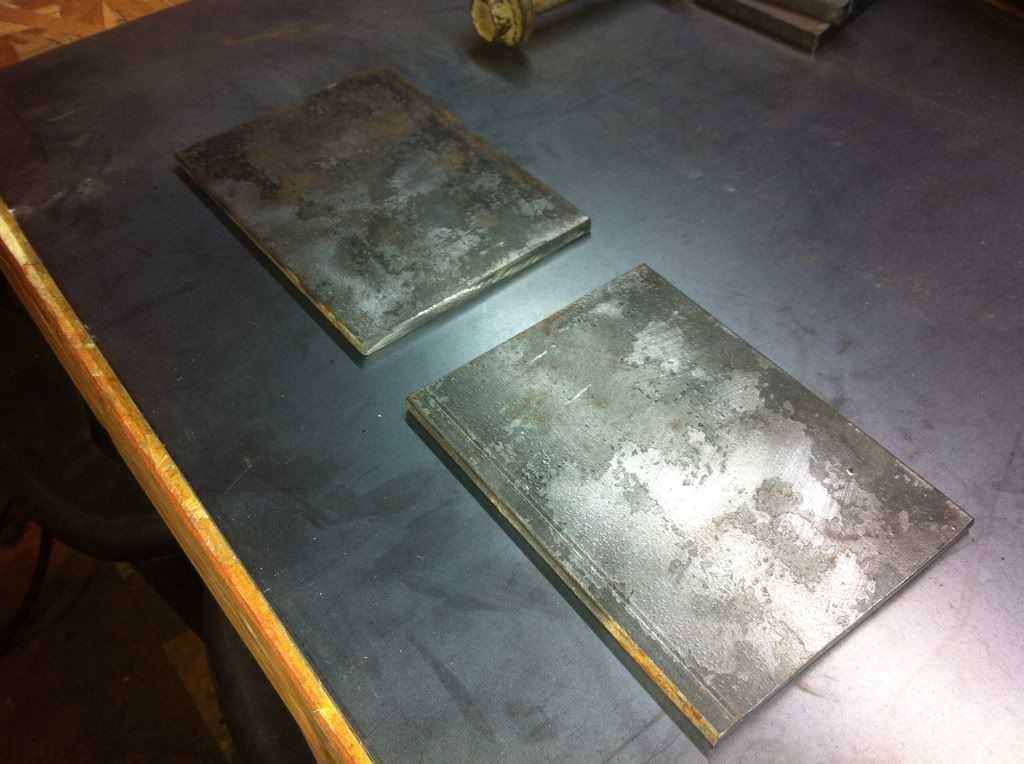 And tacked in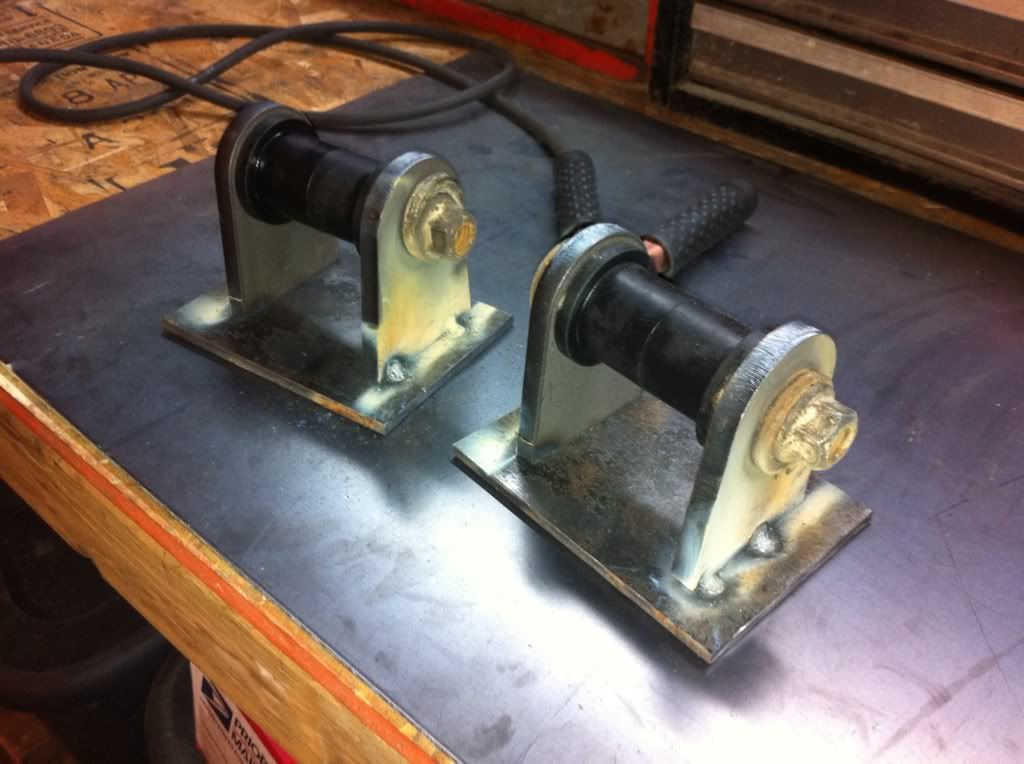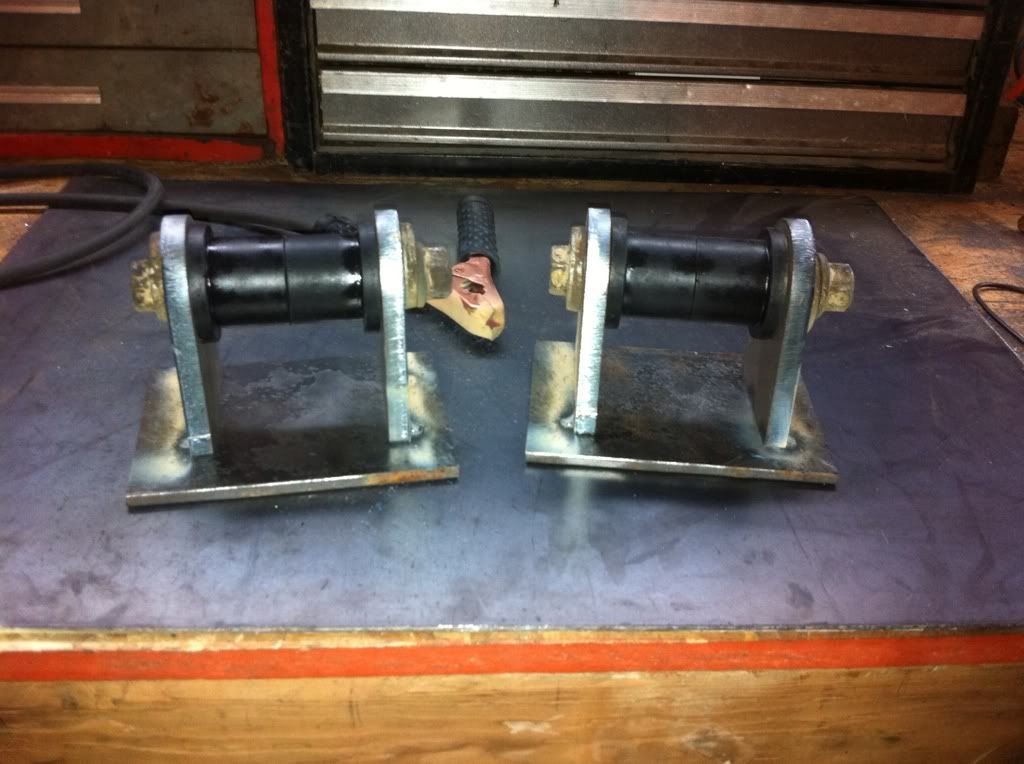 And took pics of the mounting dimension for the CPS since I'll have to retrofit it to the cj bellhousing