Kind of a bummer the sliders dont cover the front carnage or the rear hole I have. Oh well.
Progress: Today I replaced the trans mount with a energy 3.1108G meant for Gm cars/trucks. when I put everything in last week I noticed the TC was about 1/16" from rubbing the skid. this thing is nice!
Also found the source of my goofy exhaust noise, rock carnage what else. cut that out and will just splice in some new pipe.
And damn it was cold 5 degrees out there!
Old mount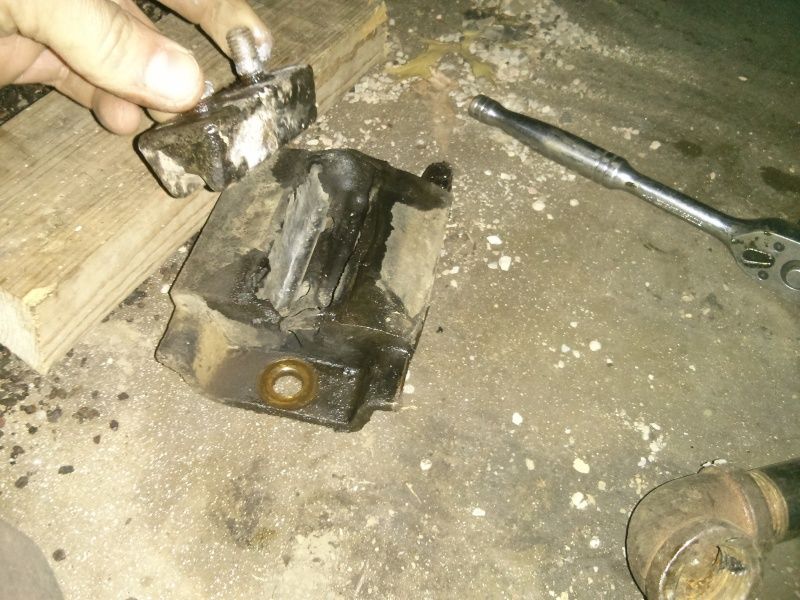 new, notice it has threaded holes instead of studs that stick out
And you dont have to fully drop the skid, leave the back 2 bolts halfway in and she hangs down just enough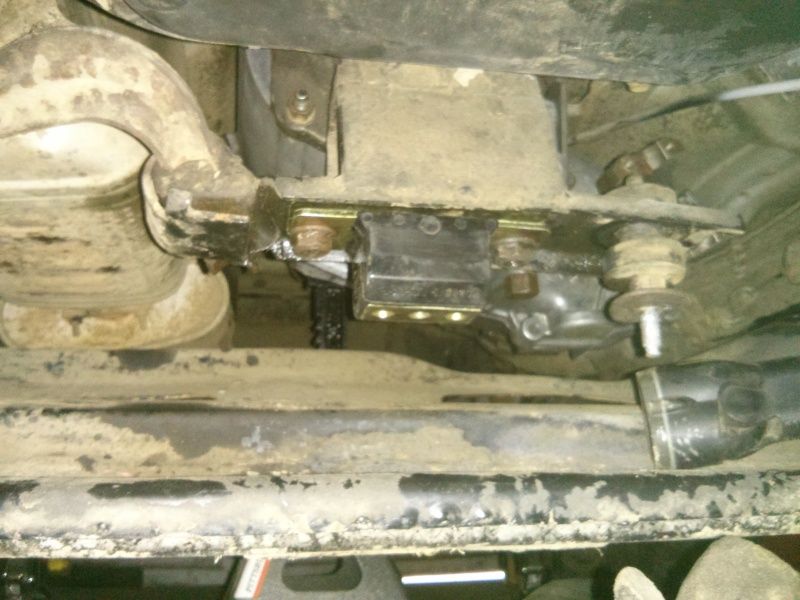 Transfer case clearance after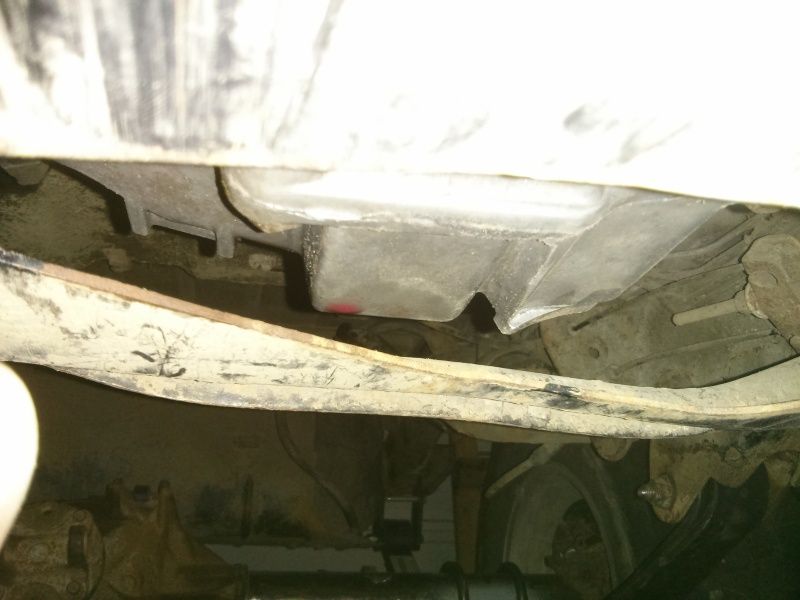 Exhaust carnage