"Get your damn Jeep" Build thread
---
I by no means have anything special, just thought it would be nice to have something to look back at when I win the mega millions. This is the first vehicle I have ever owned that I like, my wife finally broke down and said "fine get the damn jeep" hence the name of the thread.
First off, I bought a 99 xj sport for 2400 from a retired chief. 140k miles, right driver window needs a new regulator, a few minor scratches. Engine had trouble turning over at first so I replaced oil filter, gave it a change, ran some fuel injector cleaner through it, and replaced the spark plugs. Works like a freaking champ.
I had $500 and of course my first step was wheels and lift. Got 5 30in. a/t's barely used on the rims for 300$ and a barely used skyjacker 3in. lift for $200. God I love craigslist.
I have limited cash therefore limited tools. Fortunately I have access to lots of cool stuff, being in the military, such as the auto hobby shop! The one on norfolk base is 3 dollars an hour and they have all the tools you can think of (and lifts), you just have to get done with your project by the time they close.
Sooo we had about 7 hours to get this lift on, but we kept running into problems..
Lost the lower arm bolt somehow...
Didn't have the bracket for the track bar...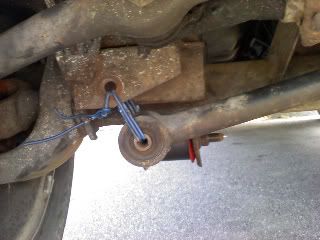 The incredible hulk put this lugnut on....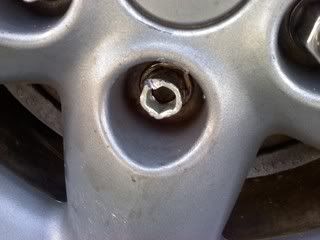 But my son did work diligently to get it done in time, with no sucess...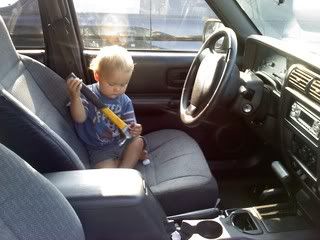 The end product... don't laught too hard...
Yep....a front lifted xj with one jeep tire haha. Ordered the bracket, it's coming in tomorrow, and saturday we should be able to finish my little project.
Wishfull thinking:
Safari rack
Bumper+winch
8.8 swap
bigger tires
Wow just realized how broke I am, gonna be a sloooooooow one.
---
Last edited by NaeKid; 06-29-2010 at

10:25 PM

. Reason: Moderator: Approved post