So, its been a while... i have really gone back and forth about finishing this thing and just let it sit till i made a decision. Made the trek out to KOH this year with LilNickT and his XJ and had an absolute blast, and pretty well confirmed that i need to just finish the thing already. so its been about a month of consistent work so i figured id go ahead and get every one fired up again, bc im starting to get really excited with the direction this is going.
So to start, one of my hang ups was running the Dana 300, drivers drop, with the sm465. The reverse idler is on the driver side of the case so the case is a lock thicker on that side and given the amount of travel i wanted and the belly height i had to clock the 300 way down bc the 465 is so tall, this left me hardly any room for anything but a 1310, non CV.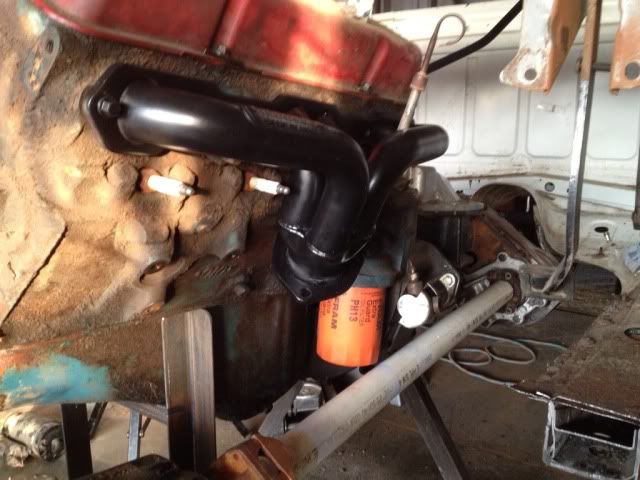 The best solution for this would have been to run an atlas, which isnt in the budget, and neither was building the SBC i wanted so i parted out the beater XJ i bought and used the drivetrain for the MJ. I sold a bunch of parts to the guy that originally built that jeep and bought a 231 doubler with NWF triple sticks. more on that later.
On to current, first priority was get the wheels and tires assembled. Picked up a set of 39.5s while at KOH for another buddy, never thought id have 8 "40s" sitting in my shop...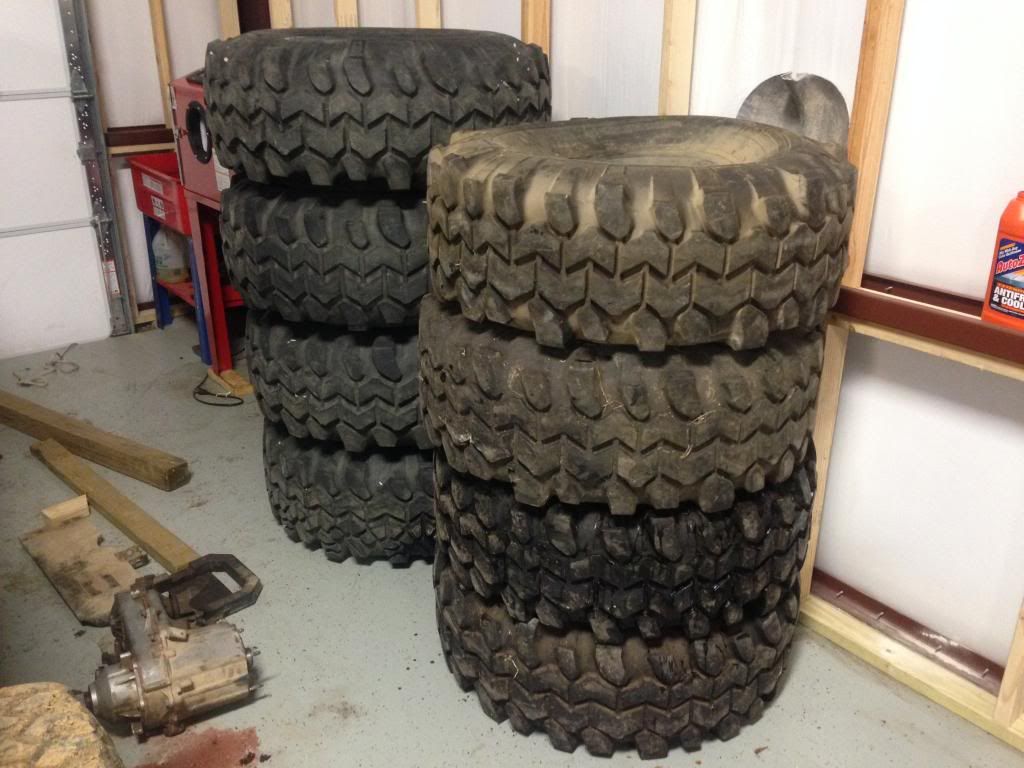 Word of advise, if you plan to go TWF, just buy the stuff from TWF already built... I love building my own stuff, and got a smokin deal on my 12 bolt wheels, but it would have been worth spending the extra money to just have them build it... between dealing with the coating, stripped studs, bad orings, all the tedious welding, dealing with the coating!!! anyways...
this is after 20 minutes of sand blasting with black diamond medium grit abrasive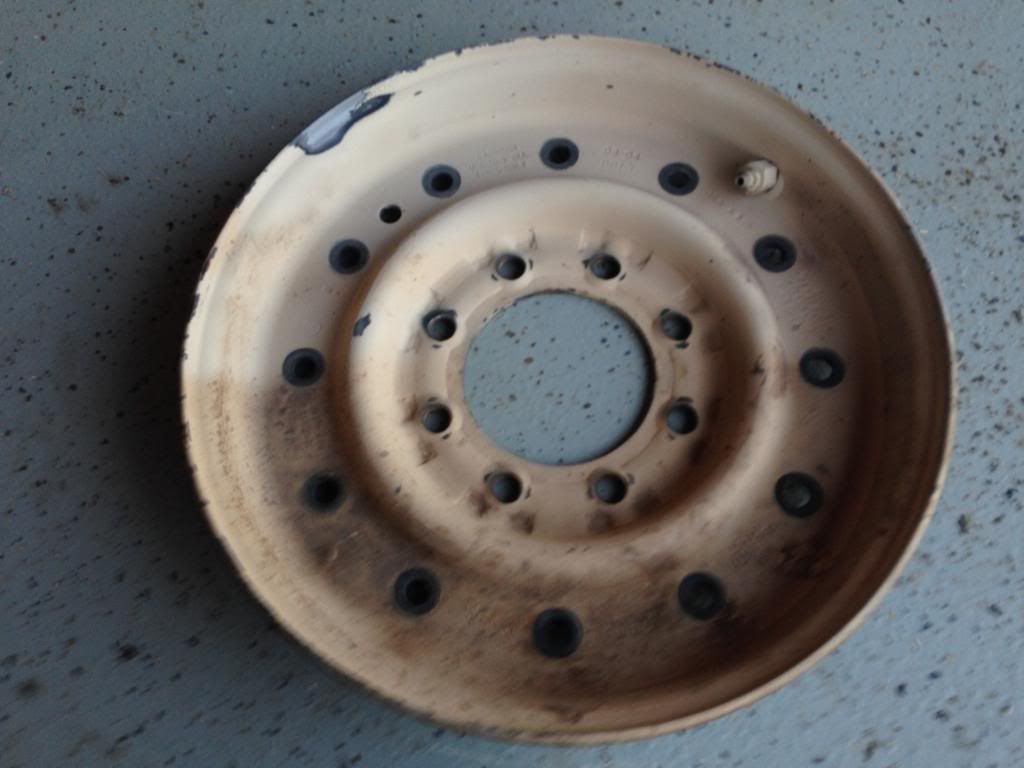 ended up calling TWF and they recommended just using a strip disc, which worked great!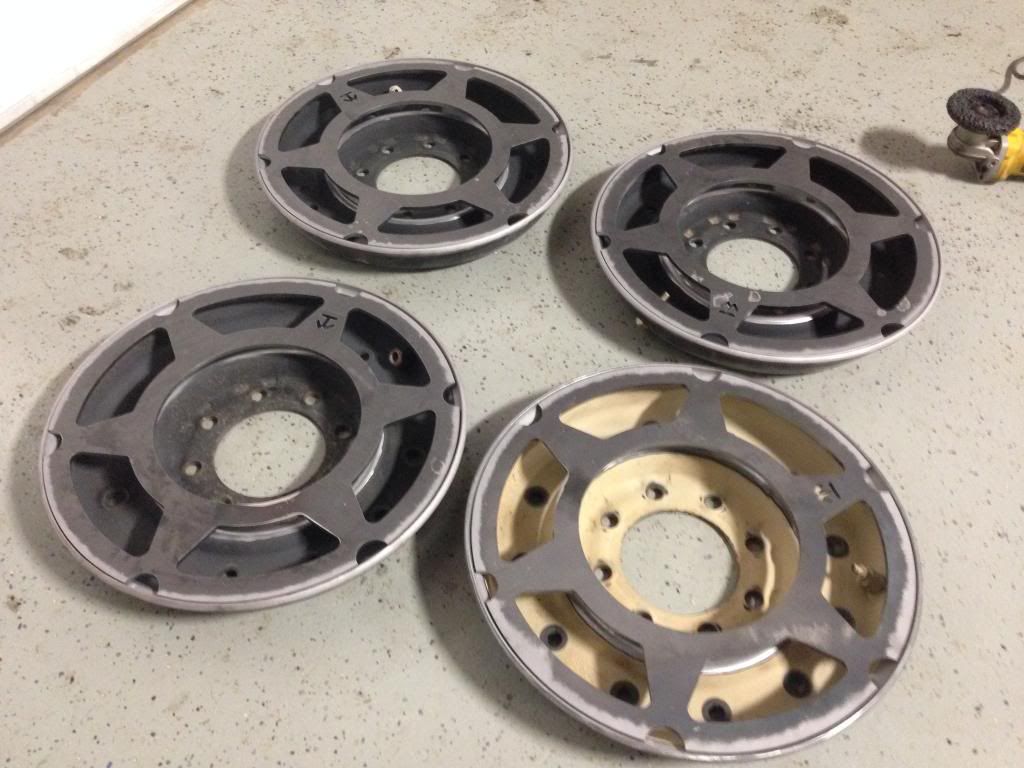 Just primed for now, plan on doing a shake down run before i break everything down for paint...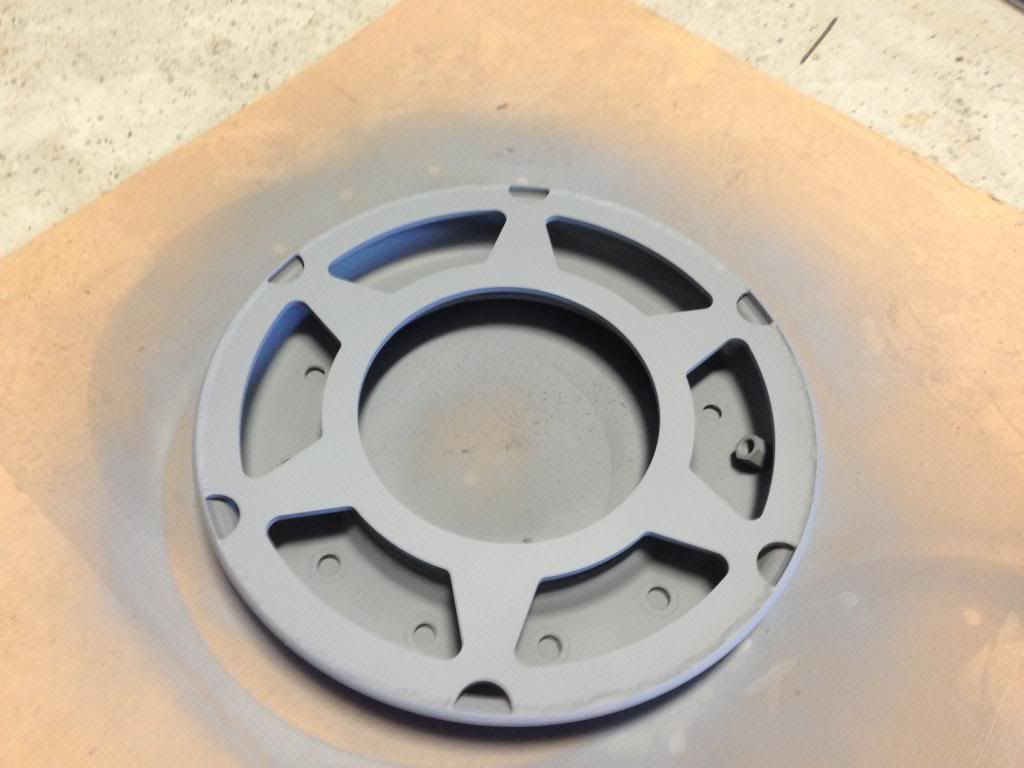 new wheel centers, pressed, welded and primed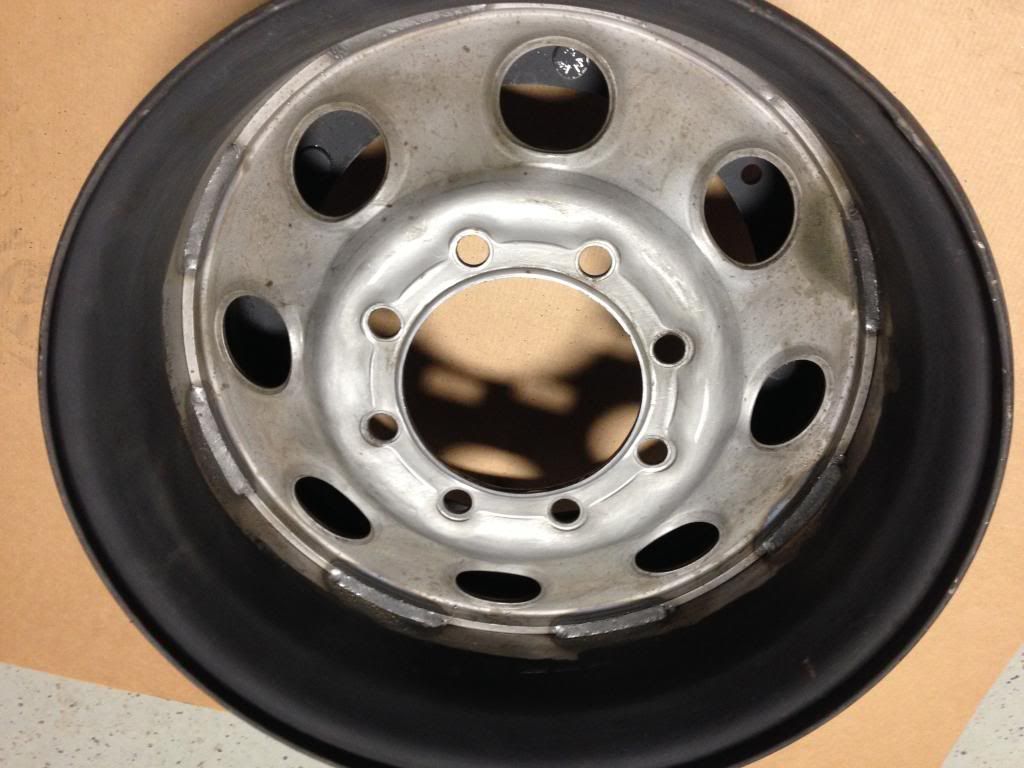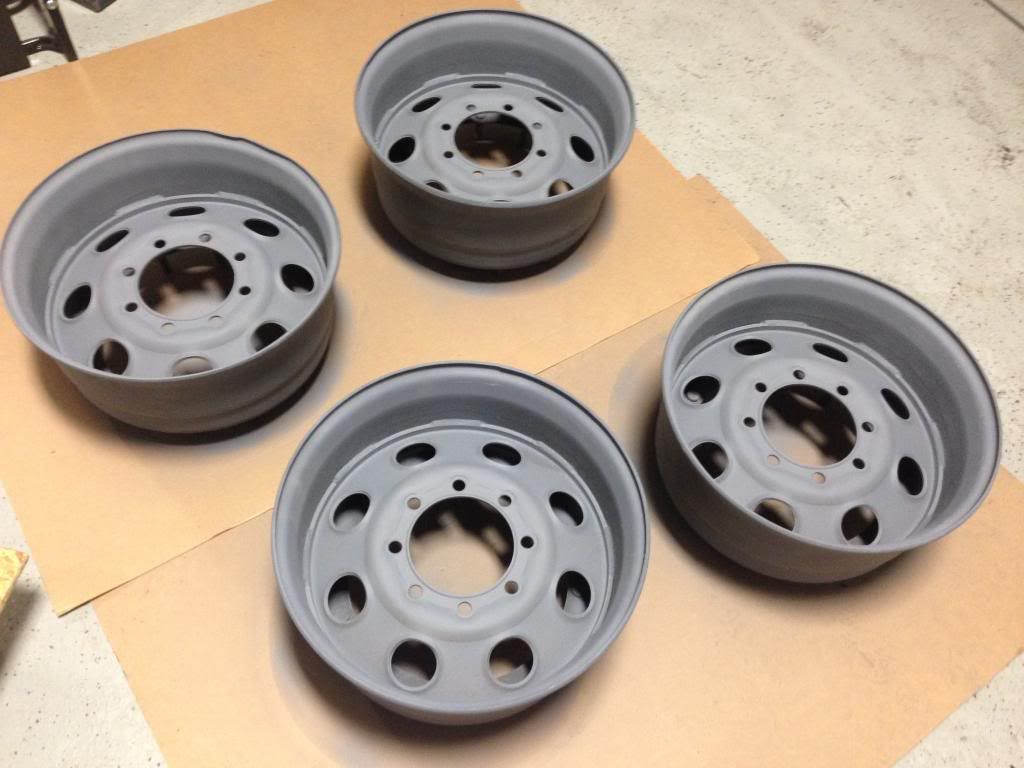 wheel assembled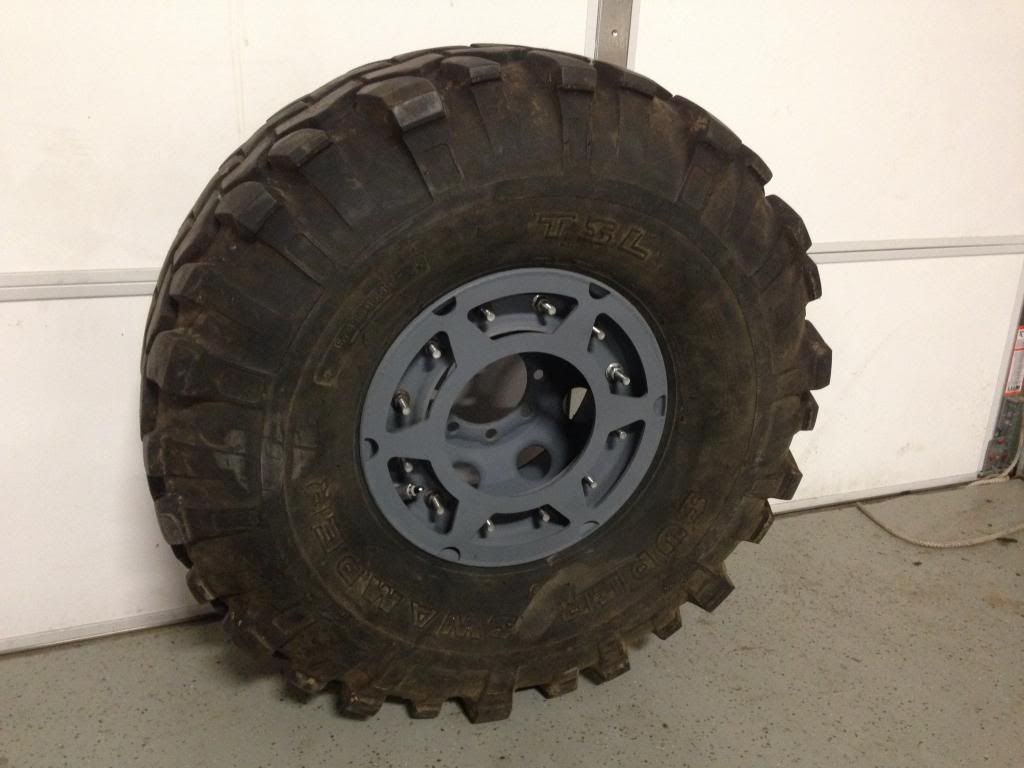 next i got the axles moved out of the shed and cleaned up, a year of sitting had rusted most of the parts and the chickens had crapped all over em. The 60 had been completely stripped prior to my "hiatus" so i blasted all the parts, primed, painted and reassembled the outers and ground the tubes again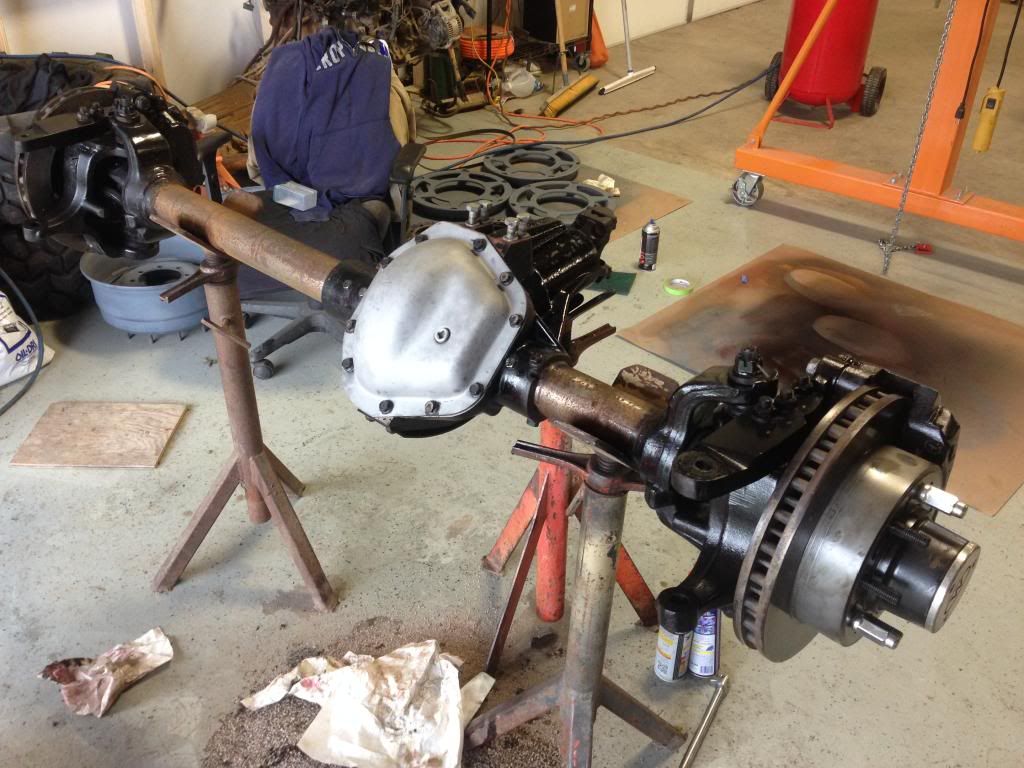 The 14 bolt never got fully stripping so out came the torch again and it got the same treatment