The only things that have changed are the wheels, (shop owner gave them to me cheap since pro comps were pitted) 3.5" RE standard lift, and the blacked out turns/tails and I have since removed the milk jugs
and yes the grille inserts came with the jeep.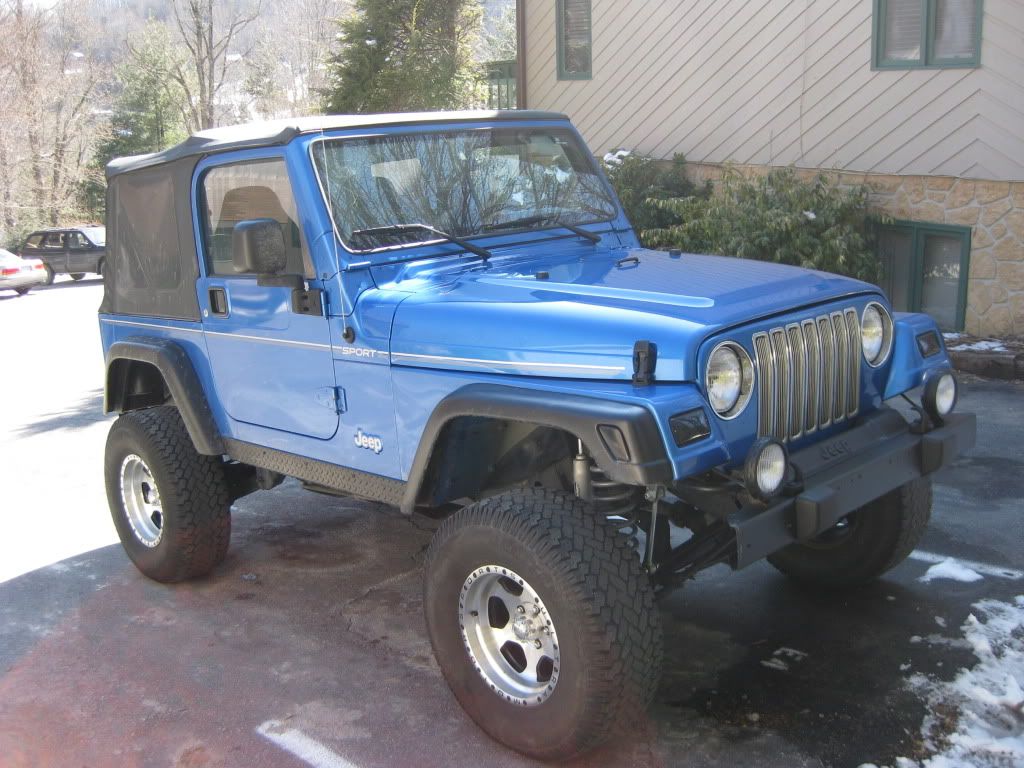 I have since found JF and been reading and reading as much as I can and have a list of things that I will be adding in the near future(i.e. this month). . .
-33x12.50x15 Goodyear Wrangler Duratracs
-Currie Antirock
After that(kind of in order but not really):
1" MML
1.25" Body Lift
SYE/CV Shaft
Undo t-case drop
Tube Fenders and Corners
Front Bumper
Rear Bumper with tire carrier
Upgrade headlamps - IPF H4 conversion with fatboys?
Upgrade foglights - Replace bulbs/decal FX yellow film
ORO Litedots for the rear
Lock the Dana 44 in the back
Super 30 and Lock the front (or find a 44 out of a wrecked rubi)
Winch & Recovery gear
This rig will be my daily driver and I have yet to really test it out, and I am still looking for good local trails to do soon, but this forum has really helped me want to mod my TJ and use it as a tool to see new things and meet new interesting people!
First opinion question for you guys. . .
Should I remove the grill inserts and black out the headlight bezels?