"The Flop Project" cliff notes edition
---
I am finally finishing up the Flop Project so I want to submit a new build thread to add all the pictures in a series of how the build came together. For those who followed my build till the pages got up into the 200s this is for you guys. There is a lot of good usable information in my old thread, but takes days to find it.
I bought my Jeep in the spring of 2009 without telling my wife.
The Jeep would have never received her blessing in the condition it was in. So I never even told her till 2 months of ownership. I had to take the Jeep home. The Jeep came with a 4 inch Tough Country lift complete with hydro shocks. Orfab disconnects, Rancho SS, and a three inch body lift. As for Recovery there was a old rusty MM winch. There were Four extremely used 36 inch Baja radials on 15x8 steel wheels.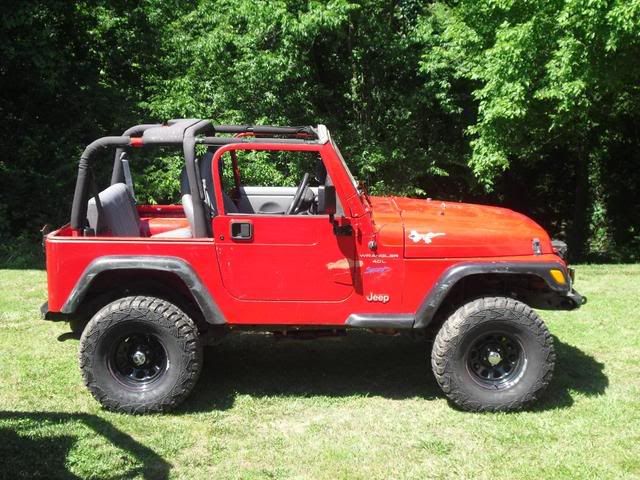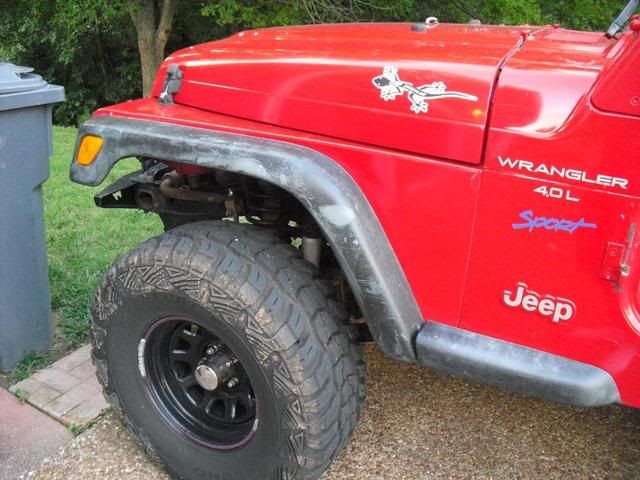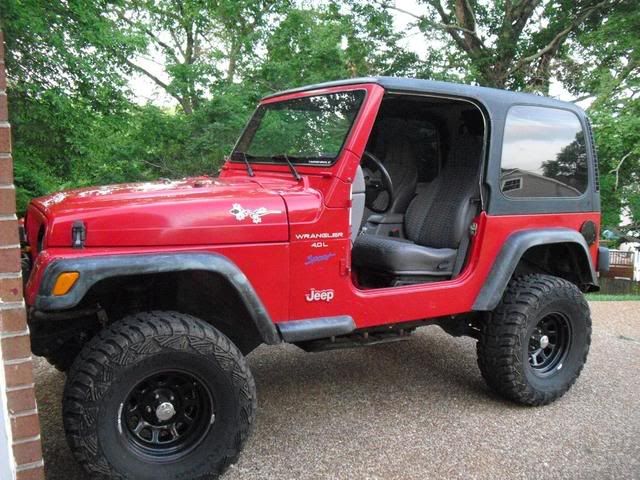 I started out in the beginning wanting to go no bigger than 35s. I started with 33s, then bought a set of regeared axles with 4.88 off craigslist for 800.00. I found out soon I needed bigger tires, blah, blah, blah…… we all know what happens now.
First wheeling trip. Got to find the pictures.
Second trip GMP.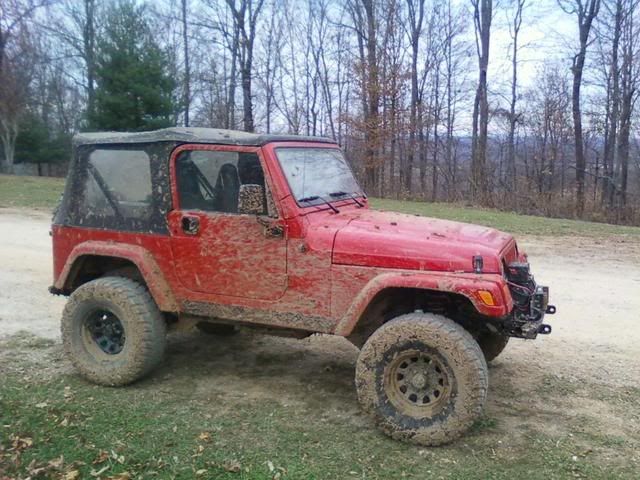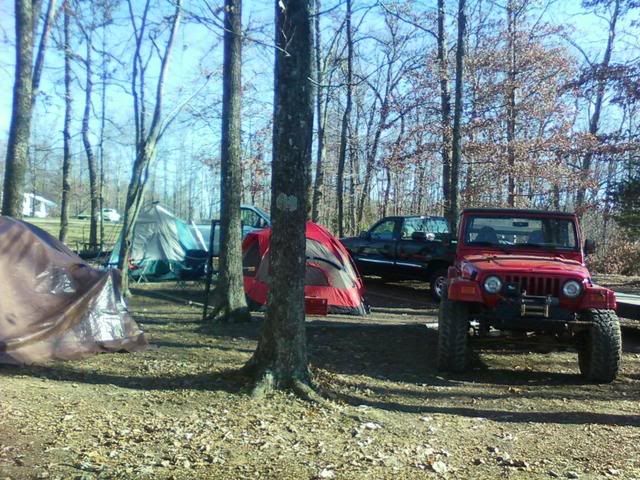 I sanded down the Jeep, fixed a little of the body. I had a custom red mixed up from a local paint supplier. I quickly resprayed the Jeep one night after work.
In the early part of 2010 I decided it was time to get real. I did my Taxes and started ordering parts.
A little bit of a time line.
Febuary 2,2010 Done
Goodyear Wholesale Tires
35/12.50/15 MTR with Kevlar Sold
Febuary 18,2010 Done
ROKMEN dual JJ control arms Done
Currie Antirock Done
Riddler Diff cover Done
JKS BL gone
JKS MML Done
ROKMEN Gas Tank Skid Done Sold
ROKMEN Steering Skid Done
Febuary 13,2010
Ultra High Clearance Skid Done No BL
March 5,2010
Northridge4x4
Currie HD steering Done
Extended stainless steel brake lines Front and rear. Done
March 7,2010
Undercover Fabworks Engine Skid 97-02 Done
Full belly Armor Now.
March 15,2010
ROKMEN HiLine fenders Done
ROKMEN Mercenary Rocker armor w/tubes Done
ROKMEN Mercenary Corner Guards Aluminum Done
April 26th 2010
ROKMEN hood pins Done
May 23rd
TNT D44 rear truss Done
UCF D44 diff cover Done
June 14th 2010
ROKMEN rear bumper Done
ROKMEN Custom L-TJ Bumper Done
Riddler Diff cover Done
July 7th
JK RUBI Hi-pinion 44 axle Done
JK RUBI D44 rear Done
July 21st
TnT front truss for JK to TJ swap. Done
Custom Sleeves Done
Inner C braces Done
July 26th
37x12.50x17 Krawlers
August 2nd
Savvy rear armor,tail gate skin, valance Done
August 3rd
RCI Fuel cell Done
Kore Fuel Pump ring Done
Cragar Soft 8 17x8 Forsale
August 12th
Ballistic Fab TB brackets Done
Custom 1 Ton Steering W/Spider trax Hiems Done
Sept 21st
Novak cable shifter 231J Done love it
04 mirrors Done
5125 blistiens Done
Ford towers Done
Hella headlights Done
Headlight protectors
Oct 30th
Raceline 233 Monster Beadlocks 17x9.5 Done
November
4 Bilstien shocks
January 2011
Mid arm build begins
Buying parts:
8 Currie Jonny Joints
8ft of 2" DOM
6ft of 1.750 DOM
Currie Rear AR
February
Blank TNT JK44 rear truss
Mid arm rear,Dual triangulated
Ruffstuff lower shock mounts
Ruffstuff Upper control arm brackets
Ballistic Fab lower CA brackets
Sniper fab lower Ca brackets
Genright Upper CA brackets
March
Fabbing up Mid arm.
April
Koz offroad Cage kit.
and Custom additions.
40ft of DOM 1.75 .120