All I can say is wow!!! I simply can't wrap my mind around how much of a difference this made. I mean all I did was splice two wires, pulled out some pins in the carb and boom a perfectly smooth running motor. What this does show is how much emissions bull**** inhibits the performance of a vehicle....the engine would stumble after it came off of load and would crank a few times before it turned over. Now it turns over immediately and the stumbling and the stutter is gone. What's even crazier me and my buddy didn't get a chance to time and tune it properly and it's still running better.... If you can't tell I'm flabbergasted lol. I will be removing the rest of the emissions controls as soon as I figure were everything goes.... On to the pictures.
Not as easy as people like to pretend it is to move the nozzle I removed the entire motor and pulled the pins but they are stiff to move, you need to wiggle as you pull them to extend...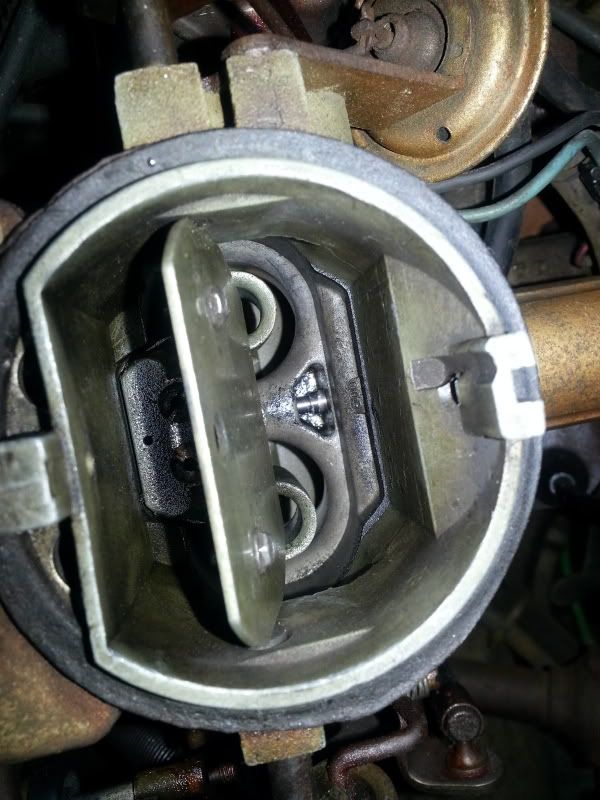 What do we have here, the infamous purple and orange braided wire...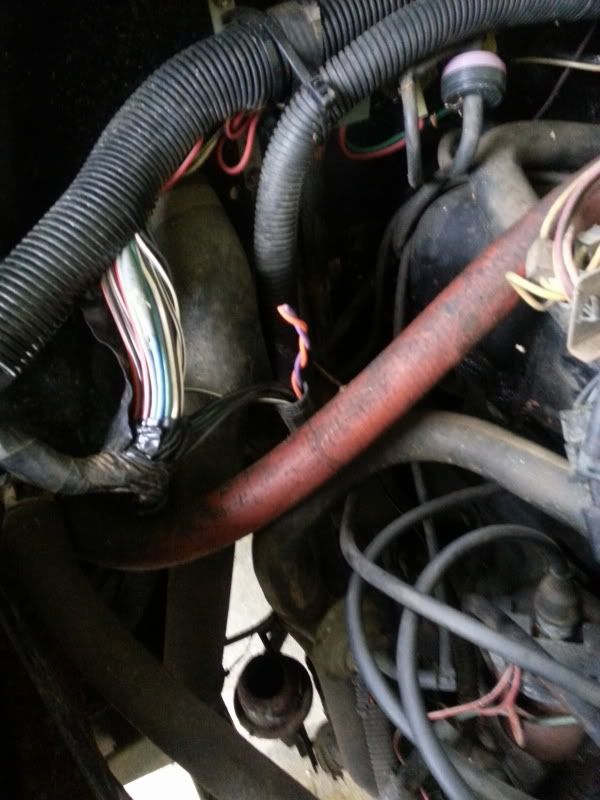 And here is the purple and orange wire under the overflow tank, I already tinned them up with solder.
Here is the wire I made. I used blue to represent purple and yellow to represent orange. I held one end in a vice and used and electric drill on the other end to braid them together... I used zip ties and electrical tape to hold it all together... Turned out pretty well.
Here it is pulled all the way through to the overflow tank area...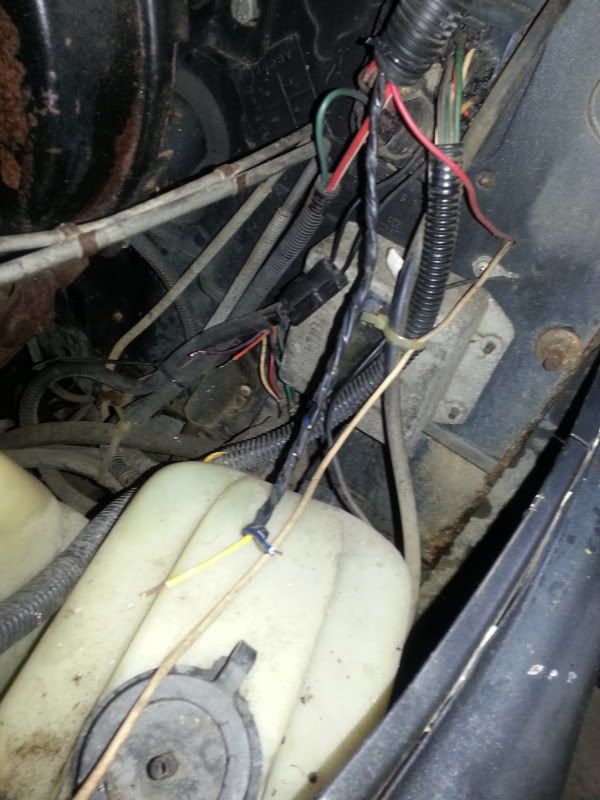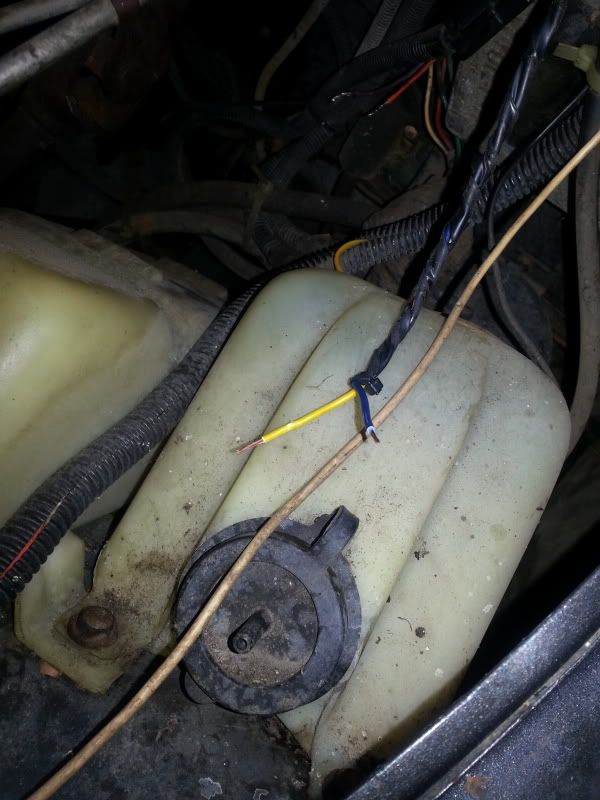 I found out what that squeal was.. Lol I'm warming her up when this whole thing began and this belt decides to break and go flying. Needless to say gotta get a new one asap cause it spins the alternator.
Here is a link to the motor running....
http://static.photobucket.com/player...ps2fe2de49.mp4
While I was poking around to I discovered this bad boy wasn't connected to anything, can someone please identify it. I'm hoping it's not needed since I did the bypass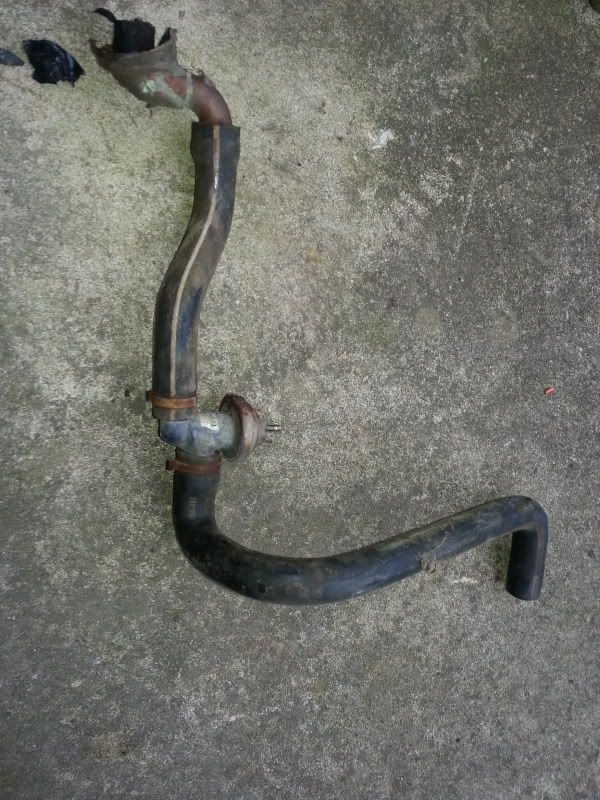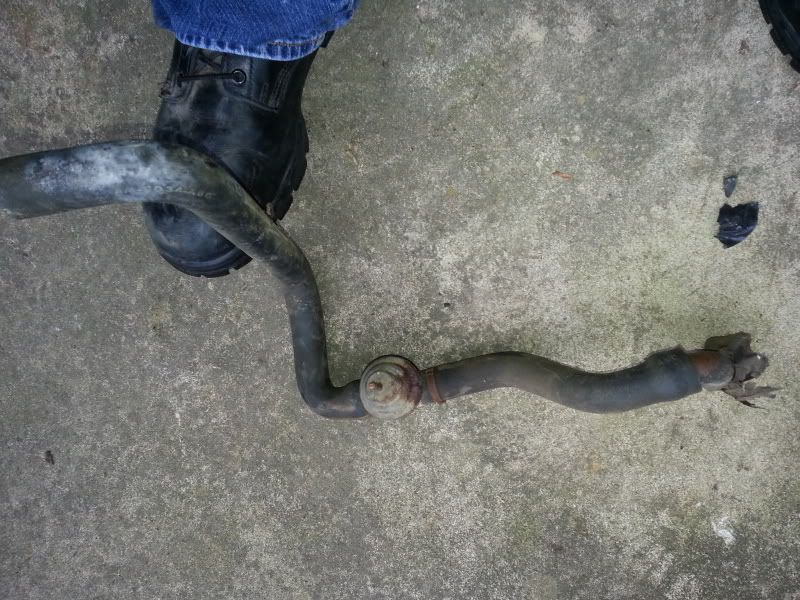 Next little project is to clean this up a bit, get rid of the rust and spray it....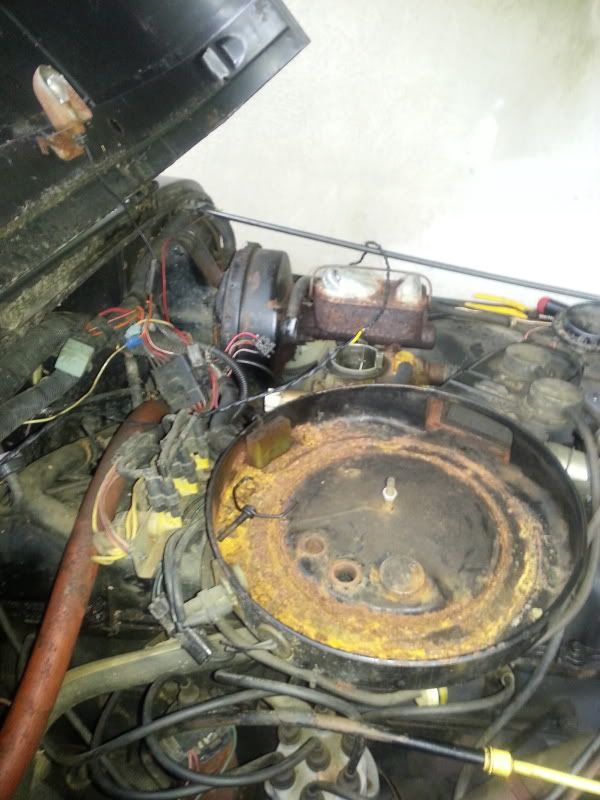 Lastly here is the wheels I will be running need to freshen them up a bit but think they will look good with the 31s
That's all I got for today, let me know you guys are still out there...