Well the floor panels came today and they seem to be of excellent quality. Of course there will be trimming and shaping, but I'm positive it will be a perfect fit in the end.... I plan on getting some high quality undercoating anti rust type stuff, and hit the rails. Ultimately I'll monsta coat the interior maybe in a red that matched the old carpet or a black...
In other news I plan on picking up some lightly used 31s tomorrow and hopefully by the end of the weekend have some new wheels and tires mounted up....
Just a few pictures of the test fit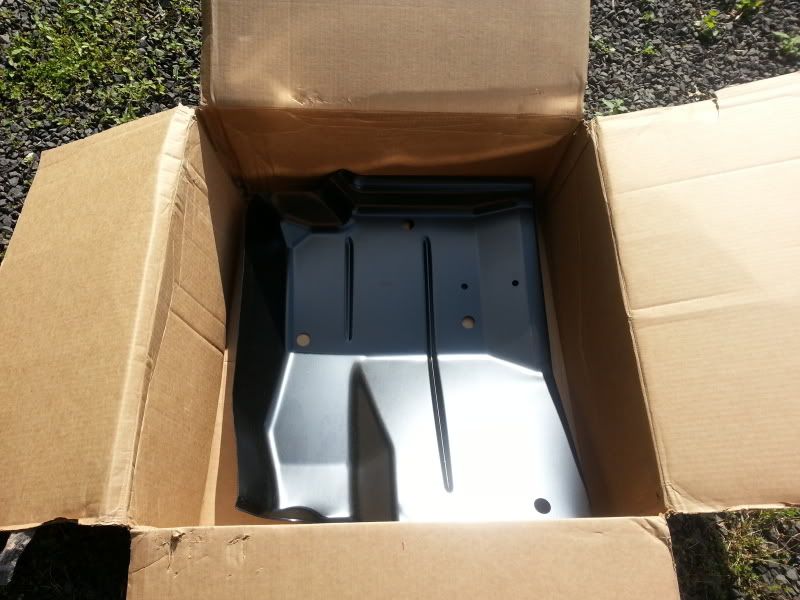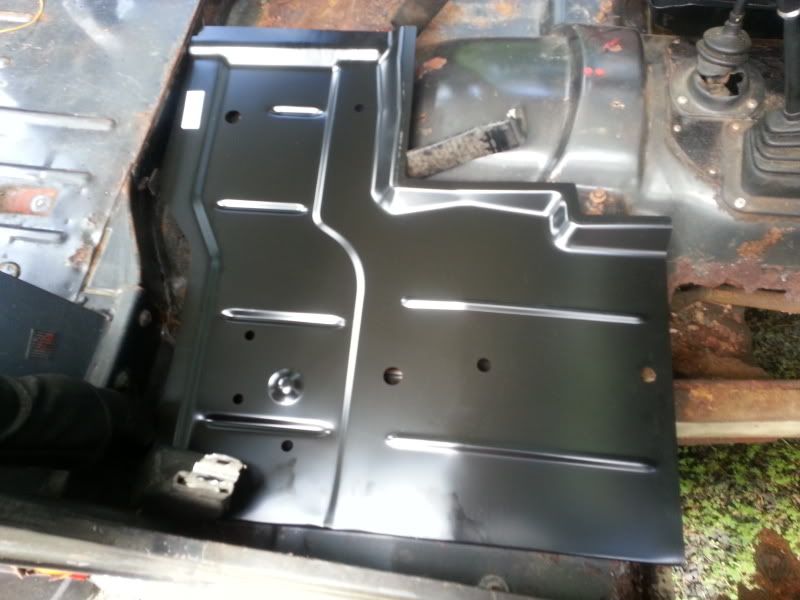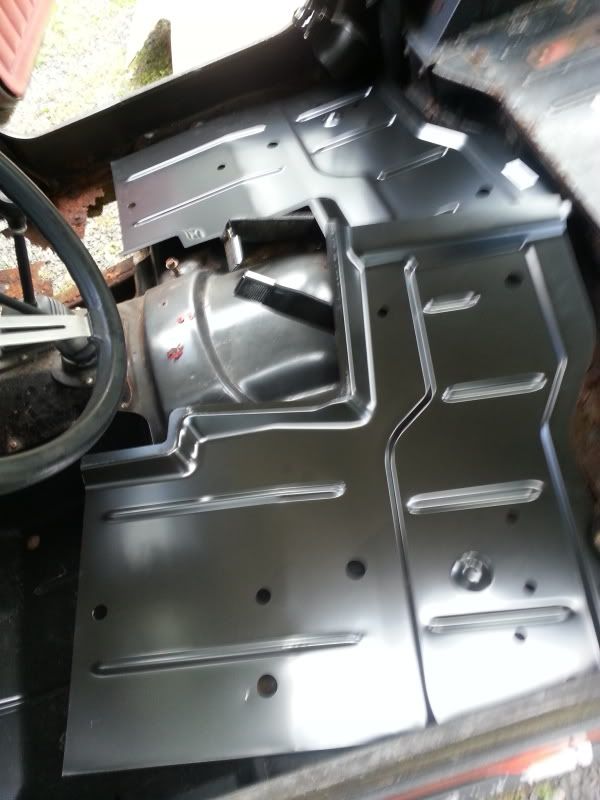 I also fired her up and took her for a spin around the yard... The belts like to squeal a bit, and it stalled once while at idle. I need to get all the bugs out....