Really happy with the way things turned out... I finished connecting up the exhaust, and got the transmission mount all back into place....
When I last left off I had just threw this bolt into the carb cleaning dip....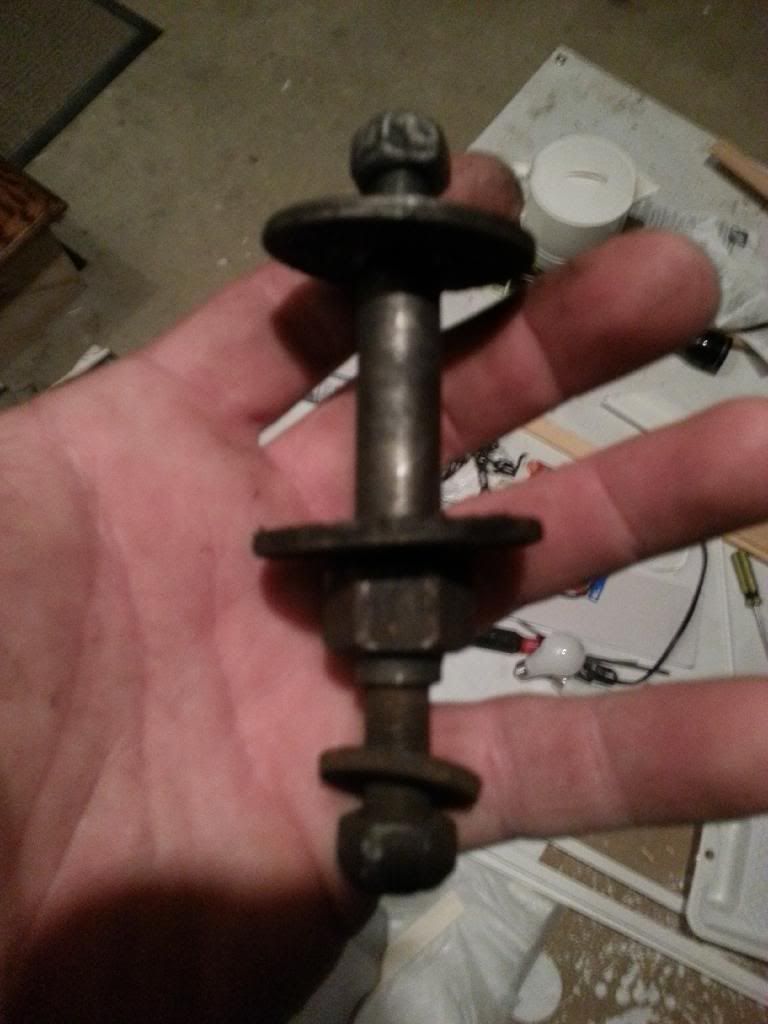 It came out pretty good..
Here is the old mount.. Look how beat up and tired..
Notice the difference in height between the old and new one... This will allow the trans to sit just a bit higher.. And intresting enough by second gear engages alot smoother now....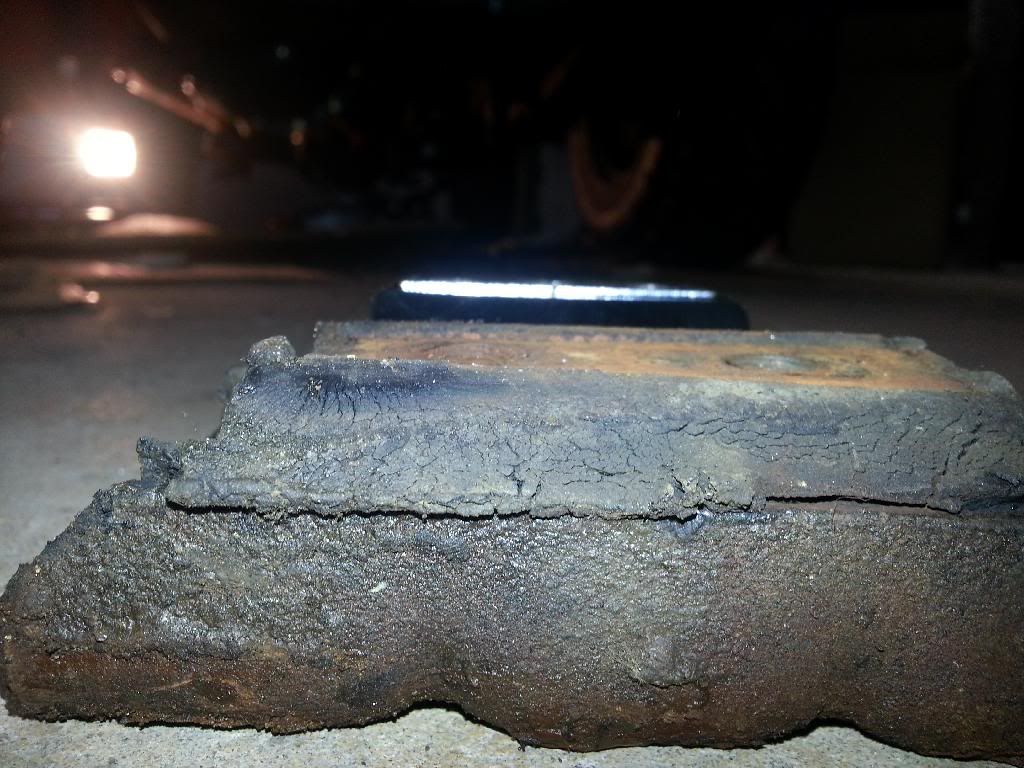 Belly pan all painted up ready for install...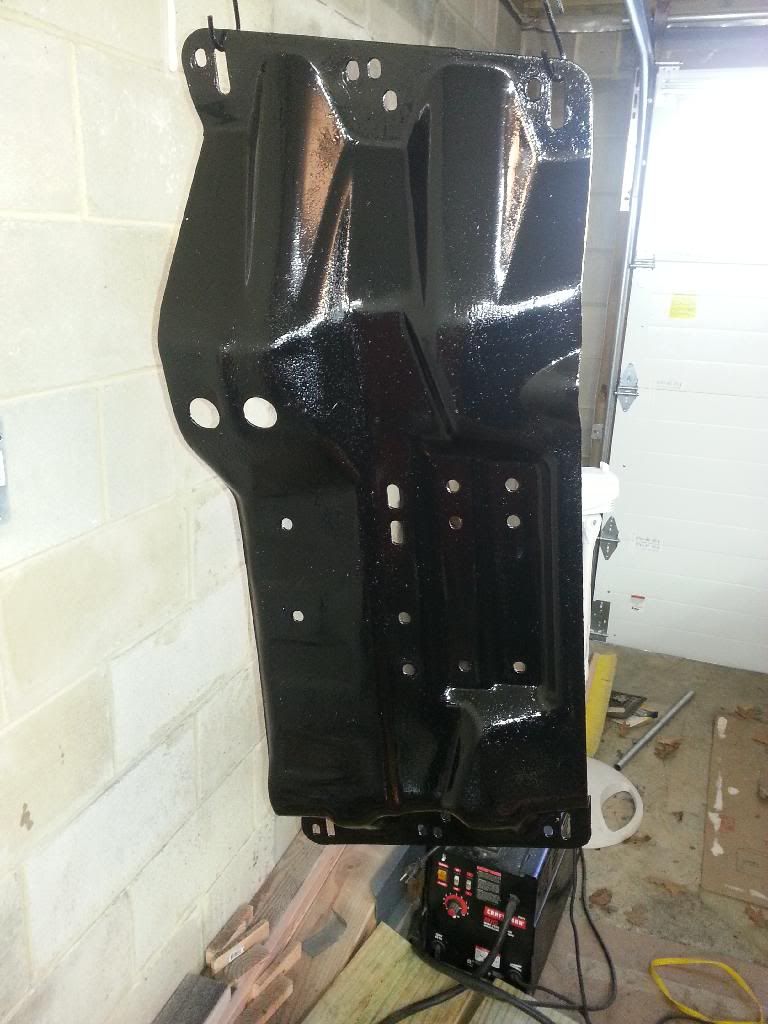 Trans Arm mount all clean... I went polyurethane bushings in everything...
New mount in place..
Before the belly pan could Goin place I wanted to finish up the exhaust so I would have some room to work..
This here is a guillotine style clamp really pinches the pipes together...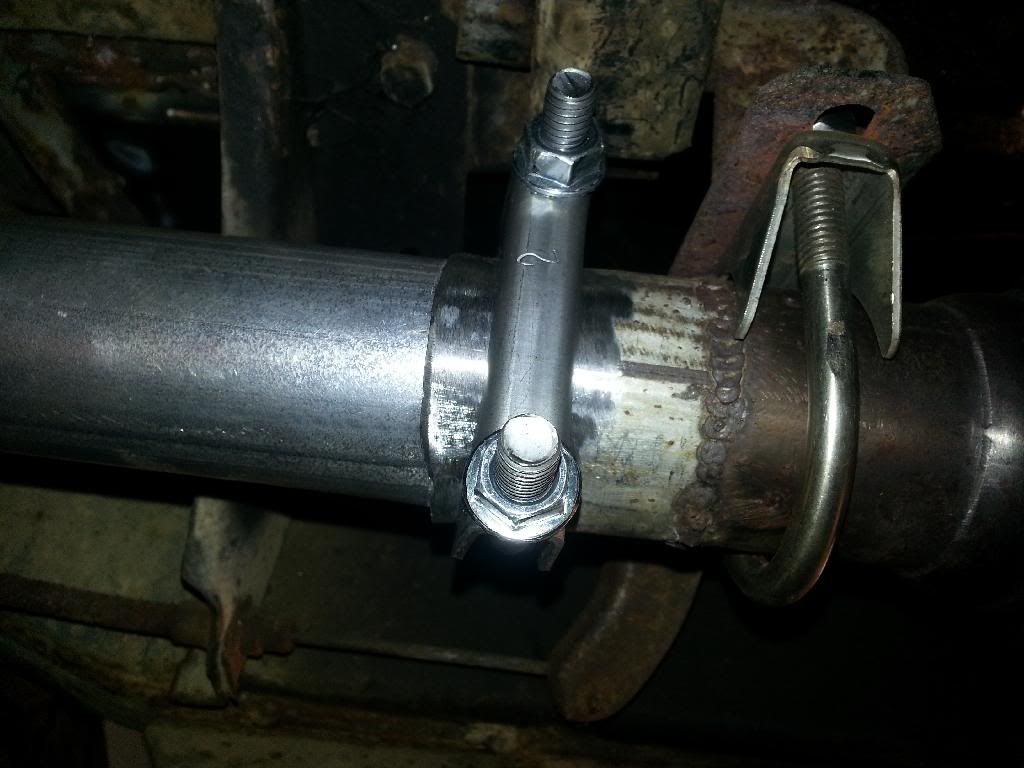 Tail pipe mounting bracket...
Lastly I'd like to bring something to light... I tried to attach the skid plate and it was impossible to line up the bolt holes on the passenger side if the drivers side bolts where in and vice versa it was as if it was too long. Now obviously this is impossible because it came off few days ago... So after some thought I came to the conclusion it was almost like a leaf spring in the sense weight needs to be applied to the center in order to bring the ends closer together.... But alas impossible because the sides could not be bolted.. So i bolted the drivers side up then used a Jack to bring up the passenger side, and then it hit me... What those extra elongated holes are for. I put a long screw driver in those holes pryed like hell got the venter screw in. From there I allowed the trans to rest on the pan, and the rest of the holes lined up... Long winded I apologize but hopefully this helps someone...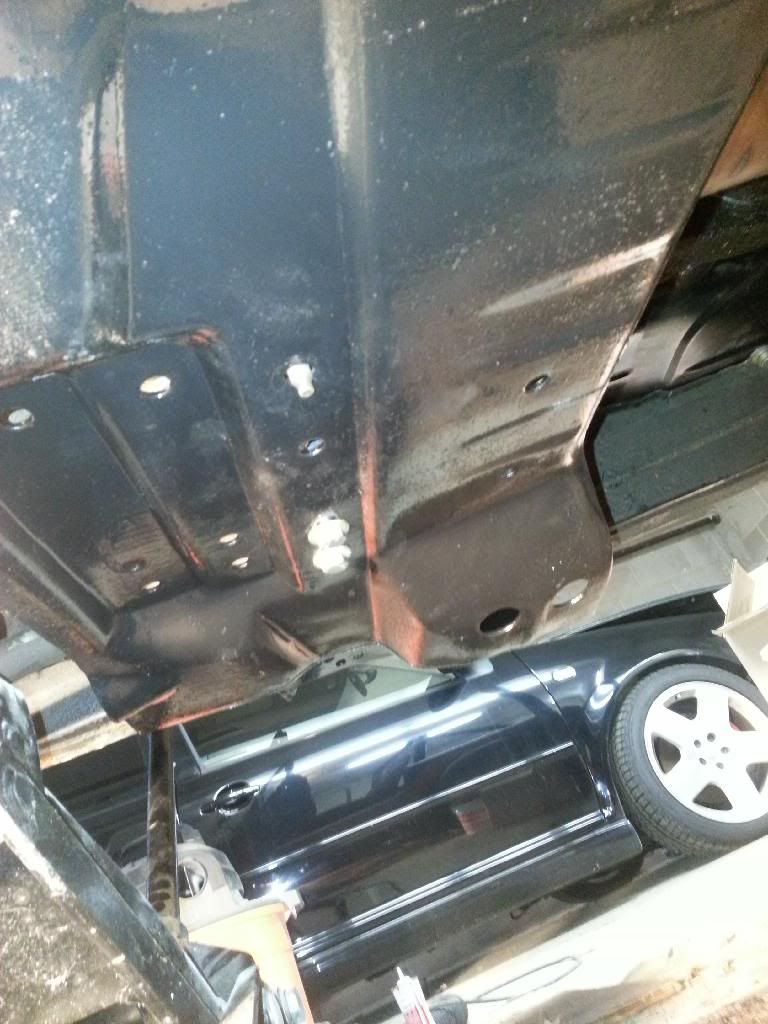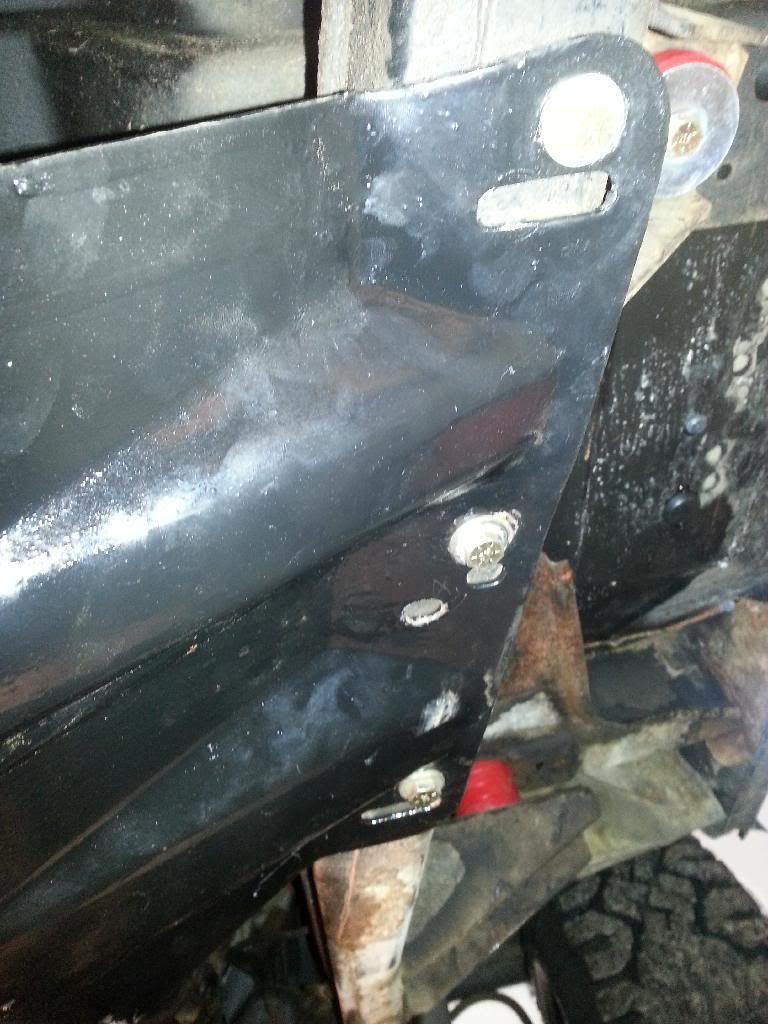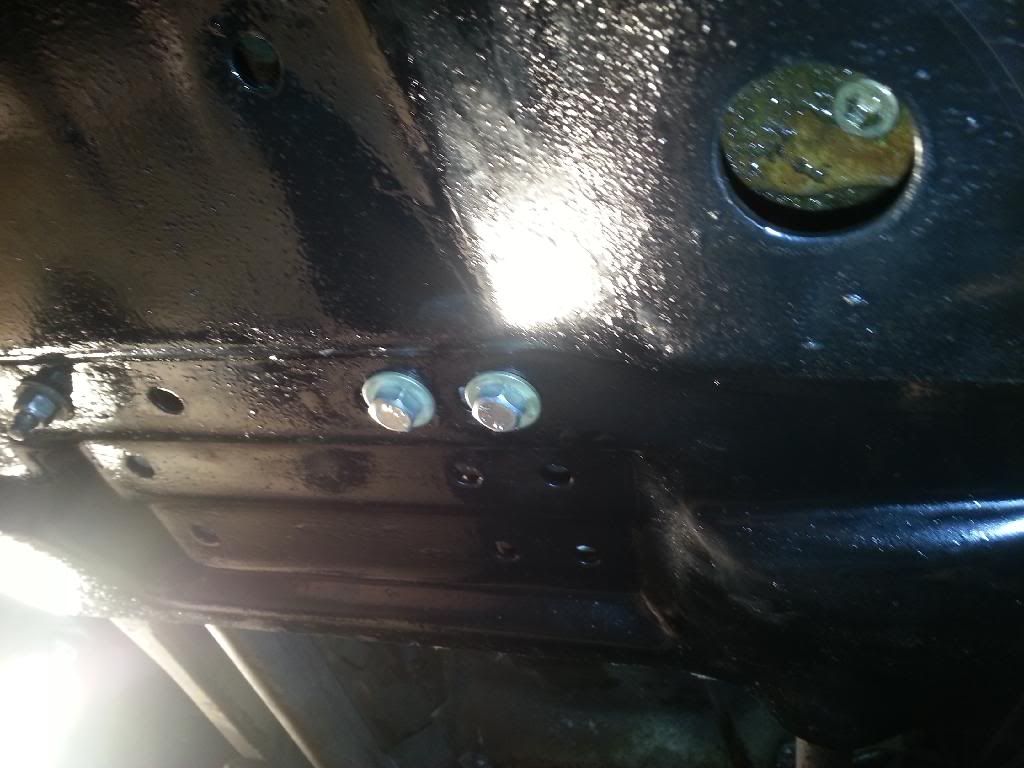 More to come....
Teaser.