After I sandblasted my frame with the 3500lbs psi I noticed there were a few more holes in the metal than i had thought. But still! not bad. I ended up cutting out holes at the rear of the frame rails to spray out the 1.5 feet of dirt and rocks in there as well.
Over all I have to fix:
2- end of frame rail sections I cut
1- left rear frame rail 3x3"
2- rear body mounts
1- upper shock mount, but am replacing both with a way better design!
1- large bolt on left in front of shock mount
1- one huge hole from a broken bolt right side of frame
2- front nut serts for center skid plate
8- factory of nasty welded engine mount brackets to remove
4- bent spots in brackets or cross members
?- miscellaneous repairs on past owners wannabe fixes
Both rear body mounts looked like this.
Stupid cup shape stamped steel mounts! Holding dirt n moisture all the time!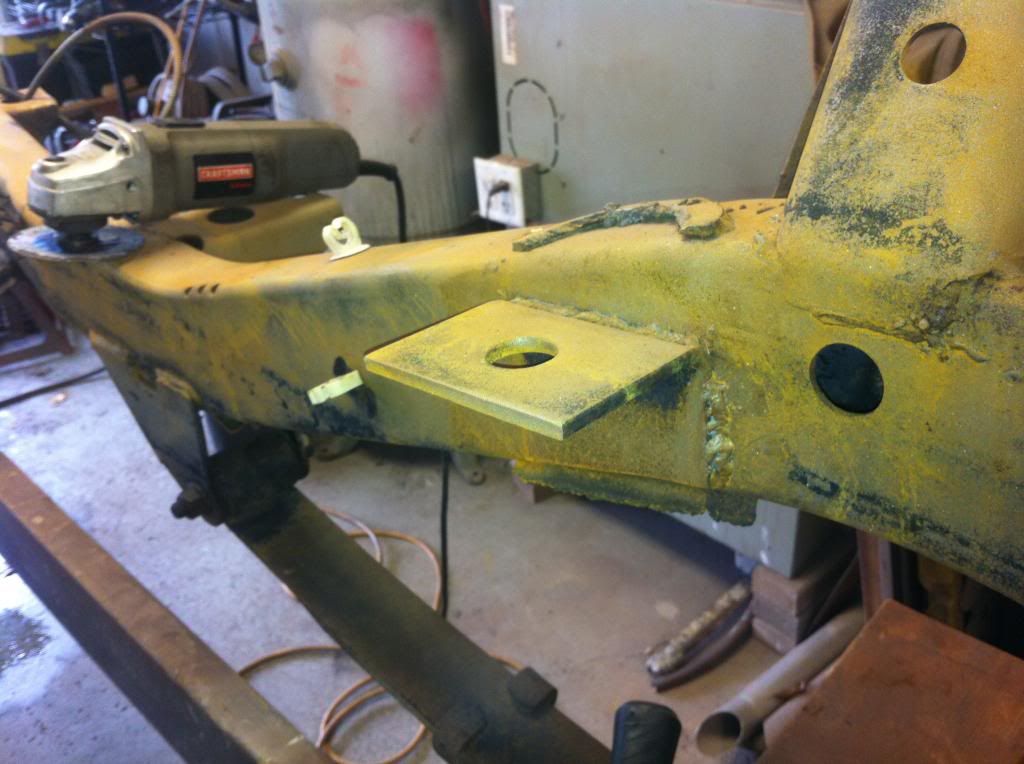 Angle Iron brackets and factory mounts still left to cut, plus some more goofy brackets welded up in front of the shock towers...
Looks like a lot of work, but this is my 2nd frame resto. The last one was terrible!