I brought the Jeep into work today and checked it all out on the lift. I greased and shook the front end down and it was tight as can be. It does need a few minor things but nothing serious.
Brake Rotors Are Nasty
Rear Shock Leaking
Front Pinion Seal Leak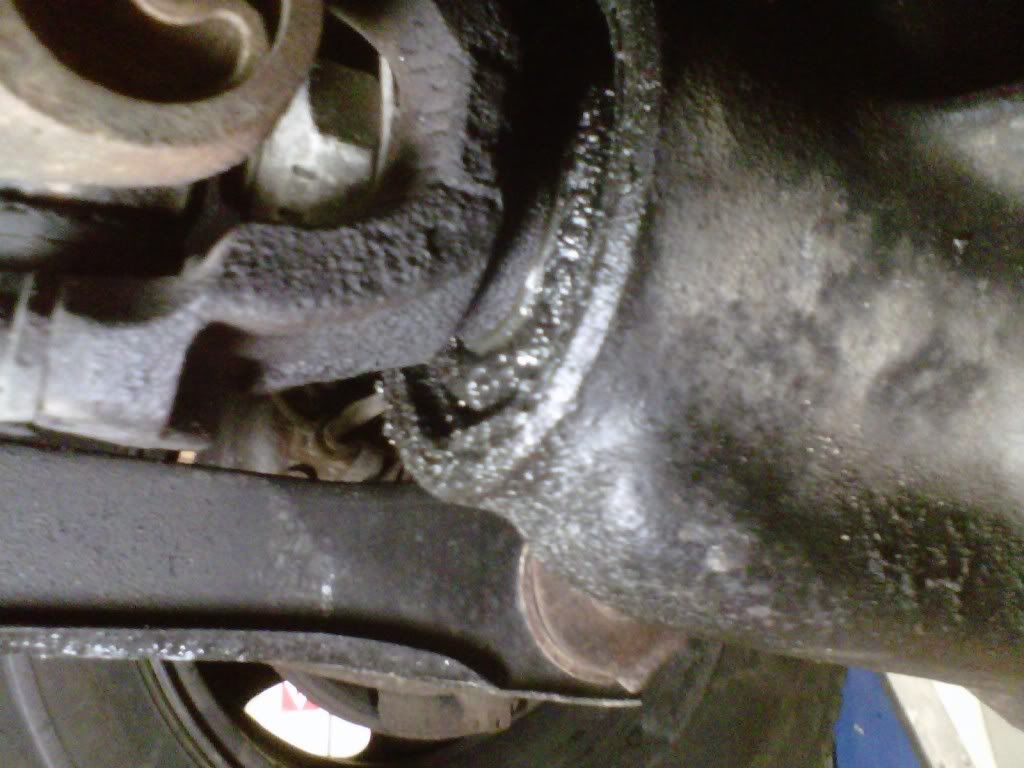 Blower Motor Resistor...Not Sure Why It Wouldn't Work
Minor Rust Spot On Passenger Door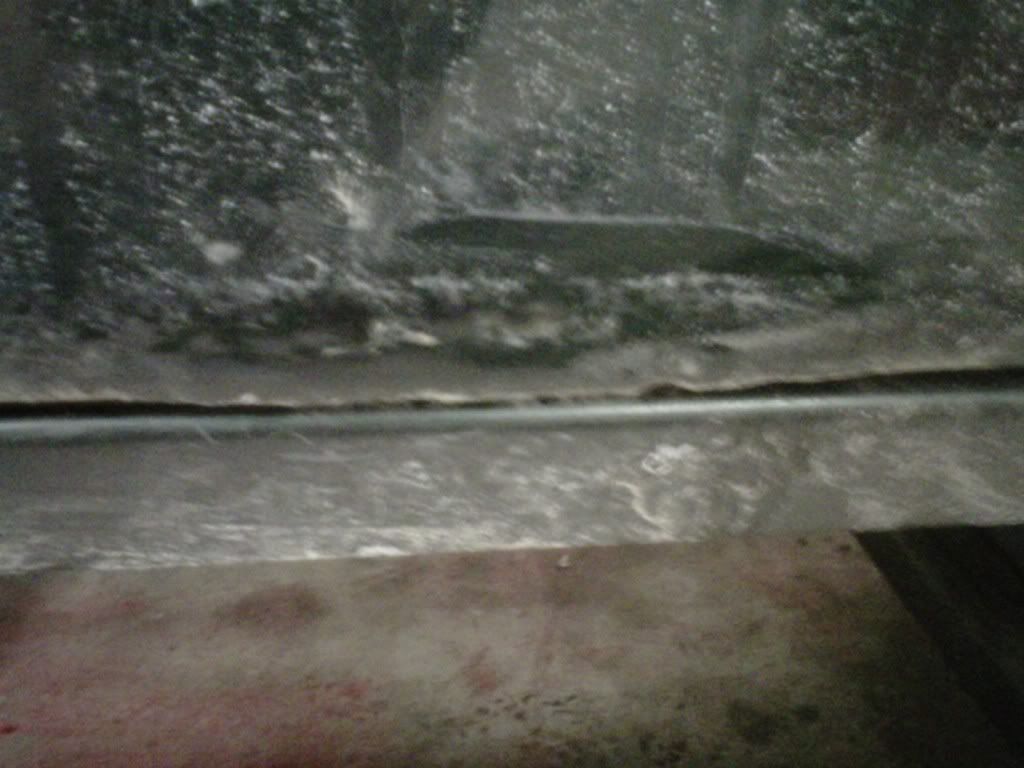 Paint Chipped On Flare
Overall the Jeep is in real good shape I am not too worried about the minor stuff. I want to get that rust fixed first off before that becomes more of an issue. I also need to reattach the passenger rear fender flare the bottom is a little floppy. I am going to fix the brakes and pinion seal once it warms up outside and the damn snow is gone. I am also going to drain and refill both front and rear differentials and changeover to synthetic fluid...the fluid in the front differential was naaaaasty. I had to add a little bit of fluid to the front and rear differentials but not an alarming amount. The shock isn't really a concern of mine because I intend on lifting it this summer and it will come with shocks. I did change the blower motor resistor out because I only had heat on 4 and it wasn't even the right speed but it works perfect now. Fluids under the hood were all good and my air filter was clean. I cleaned the throttle body plate while I was under there, but it wasn't too dirty. When I was looking it over I did find out that it has a front tow bar which is sweeeeet.
Things To Do Right Off:
-Oil Change
-Clean Interior Real Good
-Fix Door
-Fix Flare
-Remove Door Molding
In The Future:
-Front Brakes
-Clean and Adjust Rear Brakes
-Pinion Seal and Differential Fluid Change
-Rainguards
-Fog Lights
-Herculine Rockers and Bottom of Doors
-Lift and Tires
-Replace Front Axle Joints
As It Sits