Whats up everybody. I got my 2nd jeep wrangler in late july and have been working on it since. its a 2000 Yellow Jeep Wrangler SE. 2.5 4cyl with Ax5, stock D30 up front and stock D35 out back fo now....
when purchased, the jeep had rubicon springs, 2" BDS coil spacers ( 1 3/4" to be exact) and a 3" body lift on bald 33x12.5 BFG mudterrains on 15x8 MT classic II's. this is my DD and i do take it through the mud quite a bit but not really any rock action as of now. i am a senior in high school so keep in mind that funds are limited... i do what i can.
CURRENT MODS
- Rubicon springs
- BDS 1 3/4" Coil spacers
- JKS 1.25" BL
-15x8 Mickey Thompson Classic II's painted black
- 33x12.5x15 Goodyear Wrangler Duratracs
-Dynomax Muffler
- XRC Tube Fenders w/ 3" flare
-XRC Rock Sliders
- XRC Stinger
-Cobra CB w/ 4' Firestick
-Delta Quad bar xenons
-5" Procomp long range windsheild mounted
- Pioneer Headunit
-Bedlined Grille and Tub
- Swaybar discos
- 20% Tint on Hardtop
- Genright LED Front Blinker/Marker set
- 2006 Wrangler Mirrors
-2006 Wrangler Center Console
-Ford 8.8, 4.88's, Lockright locker
TO-DO List
- XRC Corner Guards
- XRC Rear Tube Fender Flares
- 4" Flush Mount LED tail Lights
- Paint inside of Hardtop Black
-Rough Country Suspension Lift (2.5" or 3.25")
- Regear D30 to 4.88's
- Belly-up
- Gas tank skid
as it was purchased..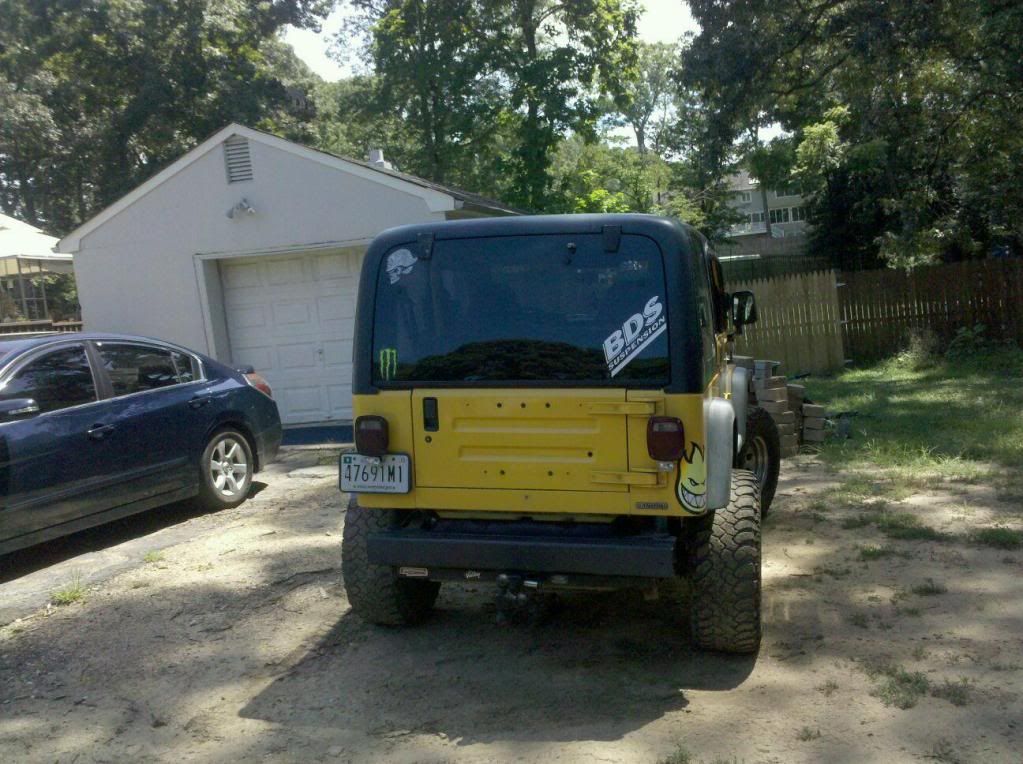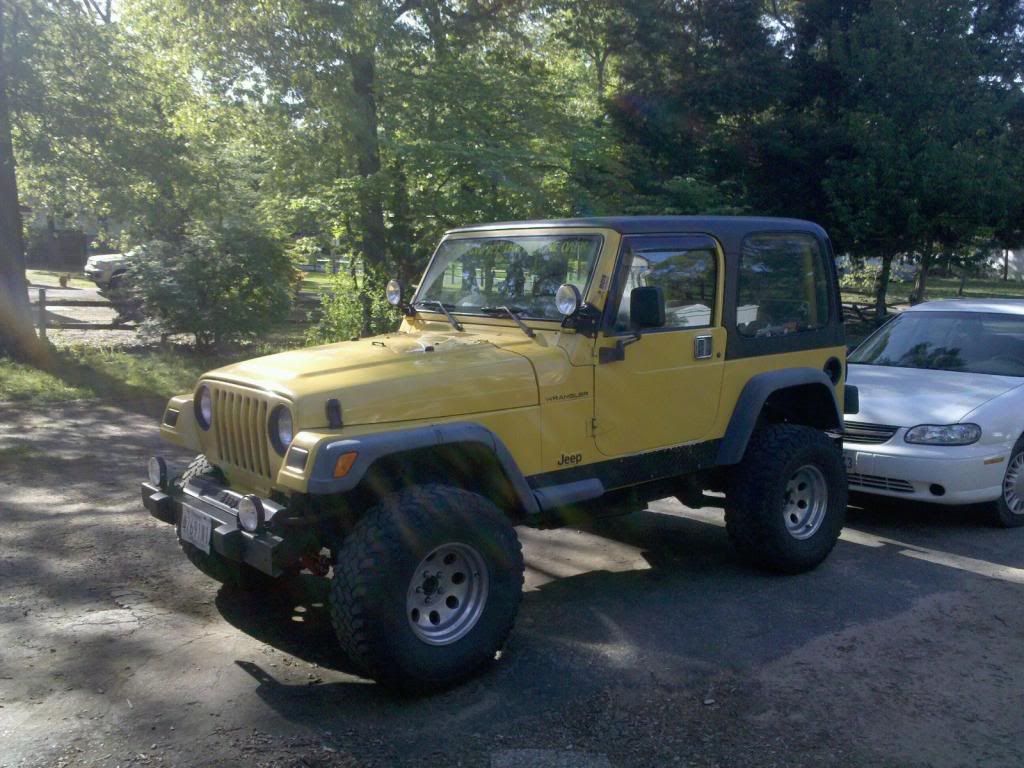 . first thing i did when i got home was take off the gay stickers and clean her up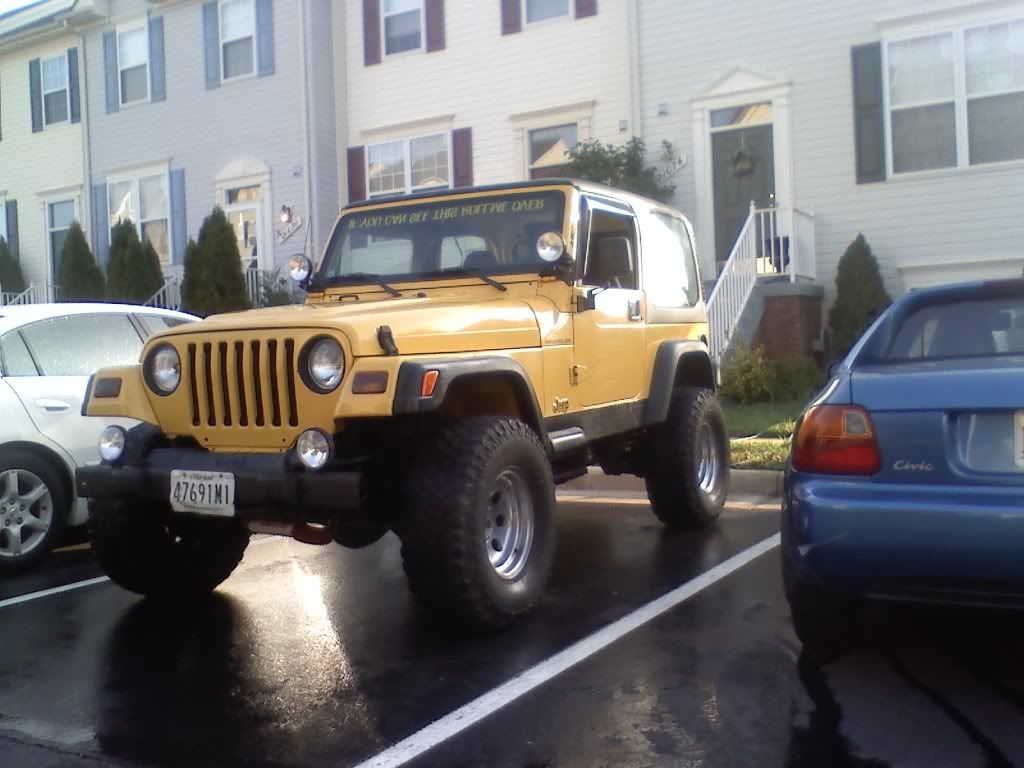 then it was inspection time here in VA. shop told me no way no how i could pass with the bald KM1's that were on there. later that night 4 33x12.5 goodyear duratracs were ordered..
here they are
next to a little honda haha
here are some wheeling/ post wheeling shots ince ive had it... not too extreme although i did get stuck in thigh deep mud with the duratracs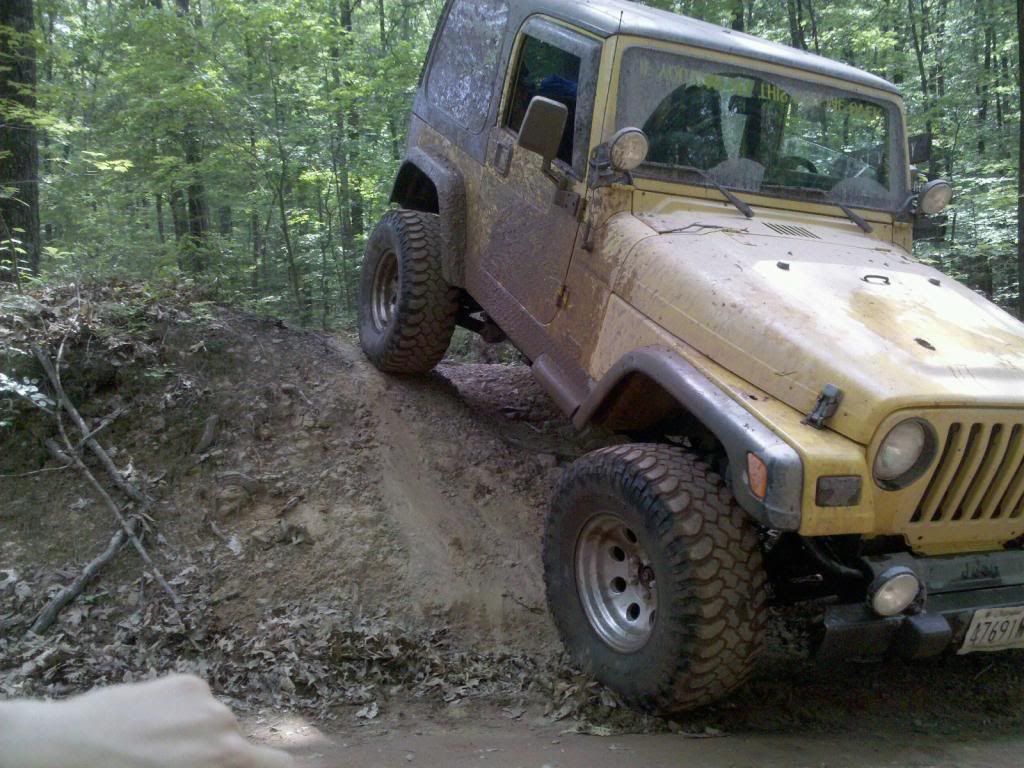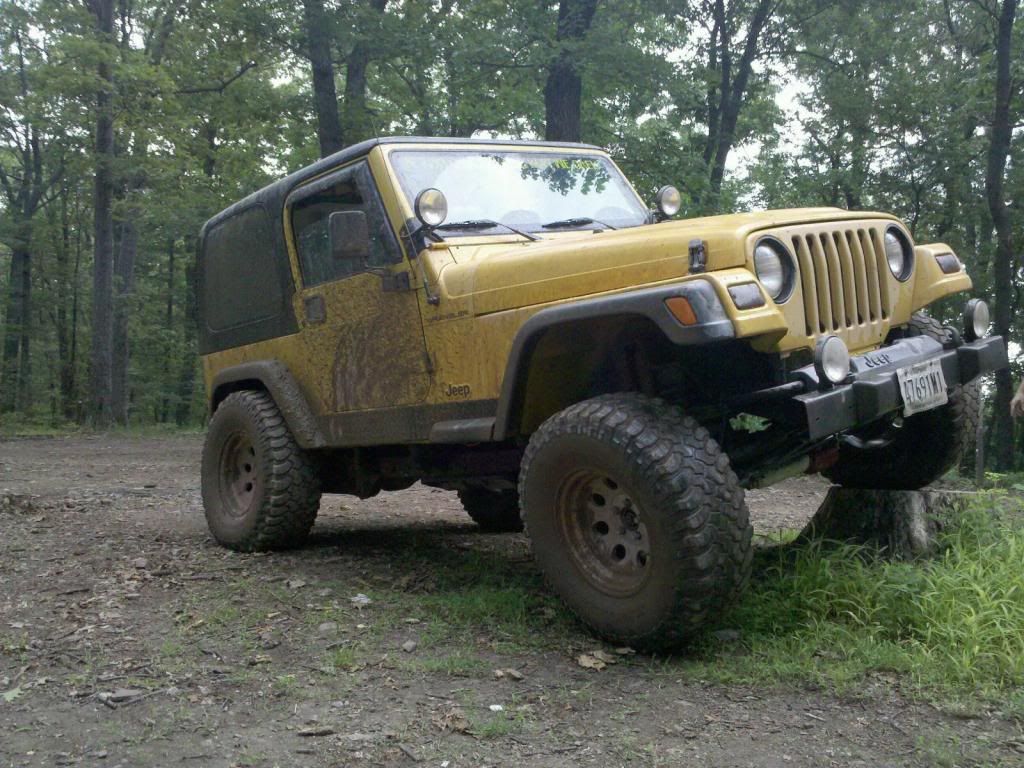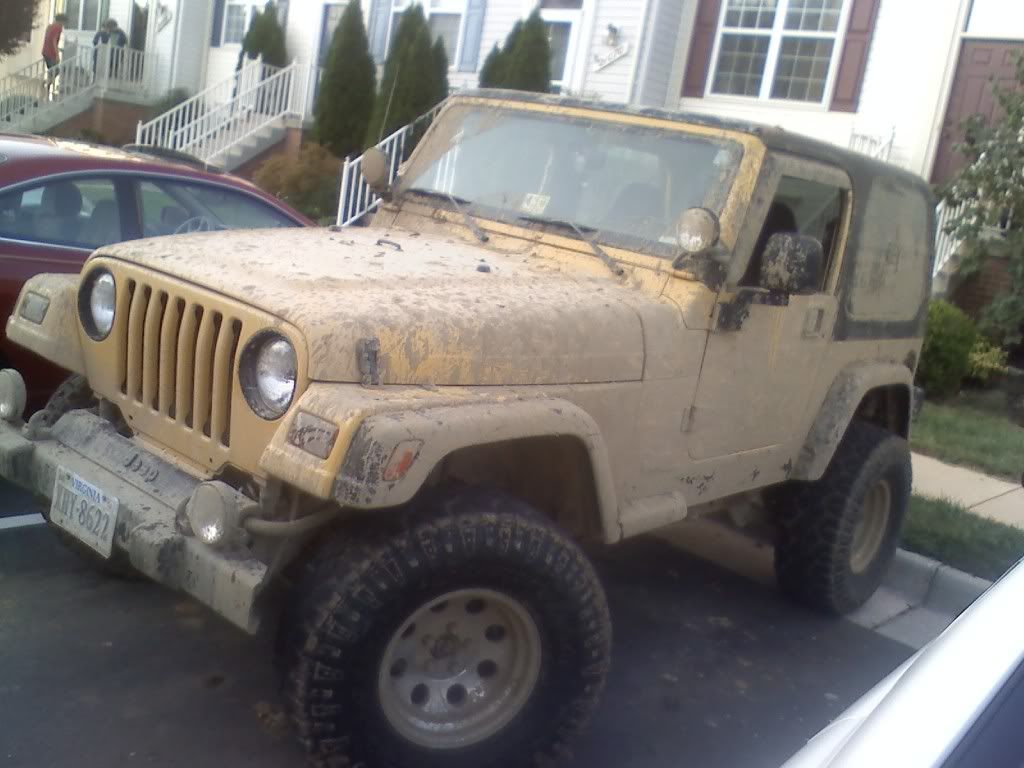 did some little stuff to the jeep
1) install center console from 2006 Wrangler
2) Install CB radio and 4' firestick antenna
3) tint side windows on hard top 20%
4) changed the plugs went with NGK's
5) changed the starter
6) put on Tuff stuff vinyil fender protectors and door protectors
7) black door handles
8) paint fender flares and rocker guards
9) painted wheels semi-gloss black
10) grinded down rust areas on frame and painted frame
11) install 2006 wrangler Mirrors
i'll get some more recent pics up tomorow with the black wheels and such, for the little things ive done it has come a long way
*** Ordered 1.25" JKS body lift to replace the P.O.S 3" BL on there now.