Hey, my name is Jake, and welcome to my build thread!
A little about me..
I'm 19 years old and I have had the jeep for about 3 years now. Working on this jeep and vehicles in general is my main hobby. I work for a manufacturing plant with my father and live with my best friend. Most of my time is spent outside and I have good friends and the best family always willing to help me with my problems and projects. Don't know what I would do without them!
How the jeep sits now
Specs so far
Dodge kingpin dana 60 front
-Lockrite
-4.56 gears
-Ruff Stuff diff cover
- Paint
-Crossover steering
-Custom drag link (work in progress)
14 bolt
- 4.56 gears
- Ruff stuff cover
-TMR customs 15 bolt conversion (work in progress)
-Disk brake conversion
Front suspension
- Out boarded leaf spring hangers and shackle mounts
-Wagoner springs for about 2 Inches of stretch
-Ruff Stuff 4 inch shackles
Rear suspension
-XJ springs for 6 inches of stretch
-Custom rear bumper with shackles hangers and recovery points fabricated by Sinister fab works
-Ruff stuff 4 inch shackles
Drive line
-Chevy 350, currently with a carb, switching to tbi
-Sm465 trans with Hydro clutch setup
-Dana 300 with twin stick setup
Body/Frame
-Rust free southern frame
-Cj-7 front clip
-Cj-7style comp cut
-Cj-7 Tailgate
- 1 inch body lift
A little about my Jeep...
My Jeep my parents bought me this jeep after my first car died on me, then my addiction started.
Purchased it just like this, It had a rattle can paint job, small amounts of rust in the tub corners, and some frame rot neither my Dad or I noticed when we went to look at it. I have always wanted a Jeep wrangler, always have seemed like the coolest and most capable little vehicles to me.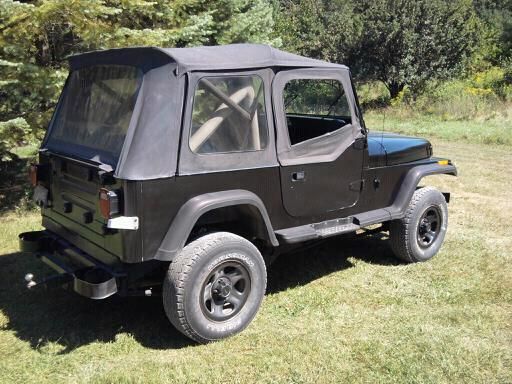 Specs when purchased
1989 Wrangler
2.5 ax5
4.10 gears
3 inch body lift
Stage 2
After doing a few stupid mods that I should have never attempted.. (pvc snorkel, for example) and soon were disposed of, I ended up with this!
Also, I'm going to mention,within the first 2 days of owning the jeep, I ended up blowing up the water pump taking out the clutch fan and shroud.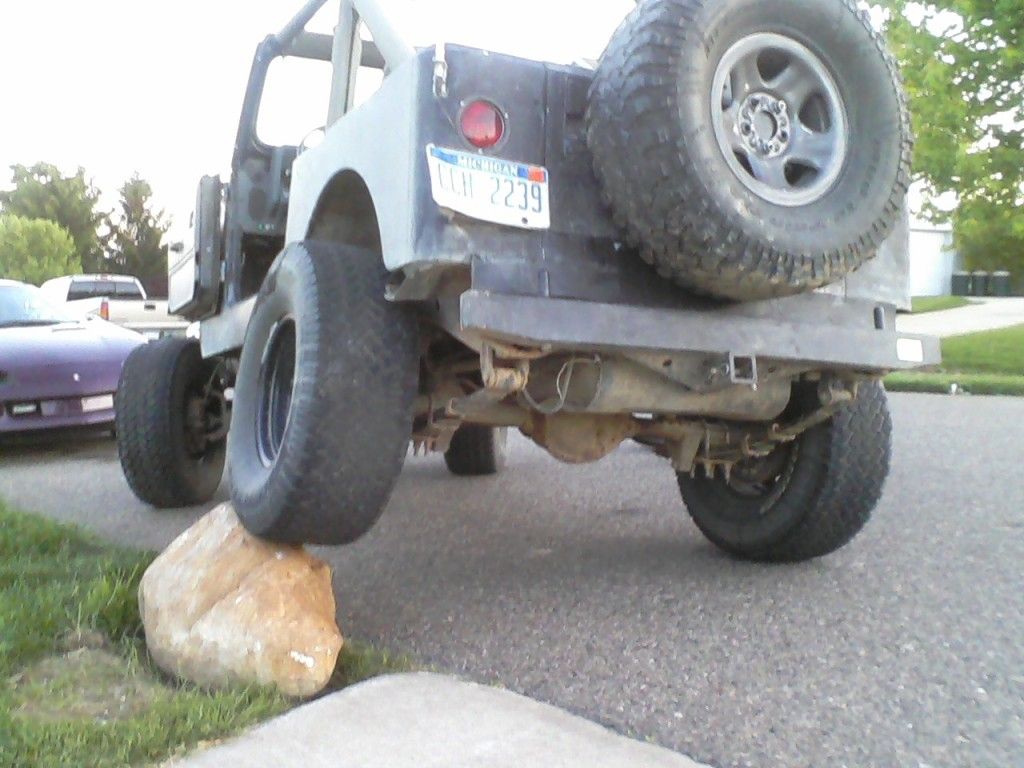 Specs of stage 2
-3 inch body lift
-2 inch add a leafs
-33 pro comp a/ts
-15 inch d window wheels
-Junk 33 spare
-tomken rear bumper
-Cb setup (broken soon after)
-Circle tail lamps
-Removed fender flares and used bondo to fill holes
Hella lights and some cheap walmart lights
-Bed liner. The whole jeep.
Wheeling stage 2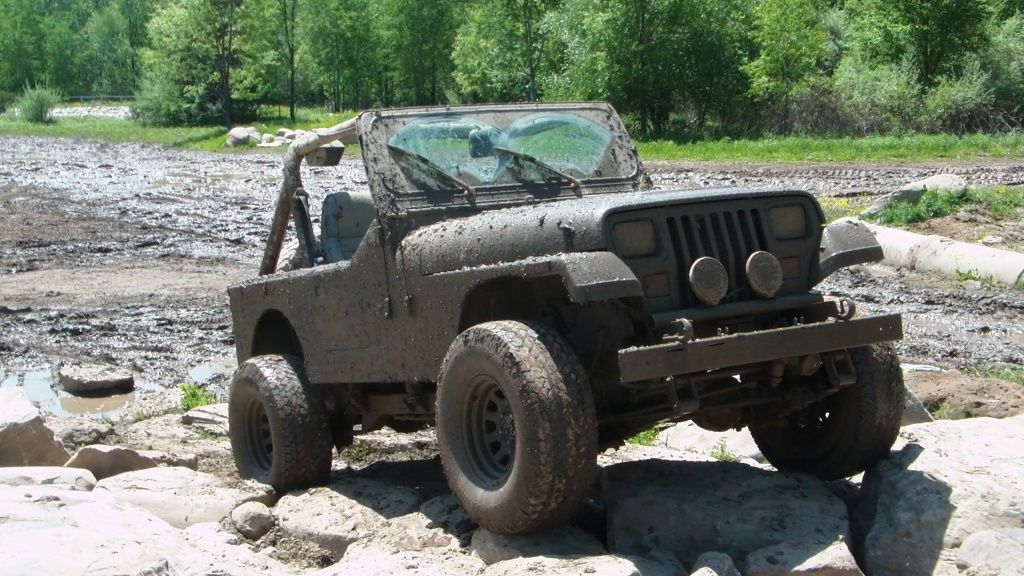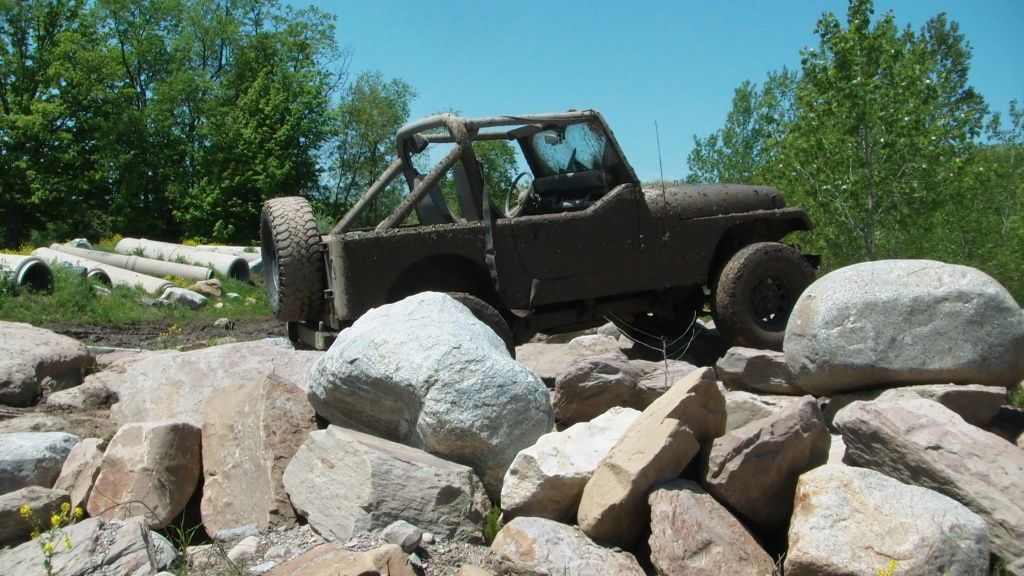 Stage 3
not satisfied with my Jeep's off road capabilities, I decided it was time for a few more upgrades.. plus the fact that I blew up my trans.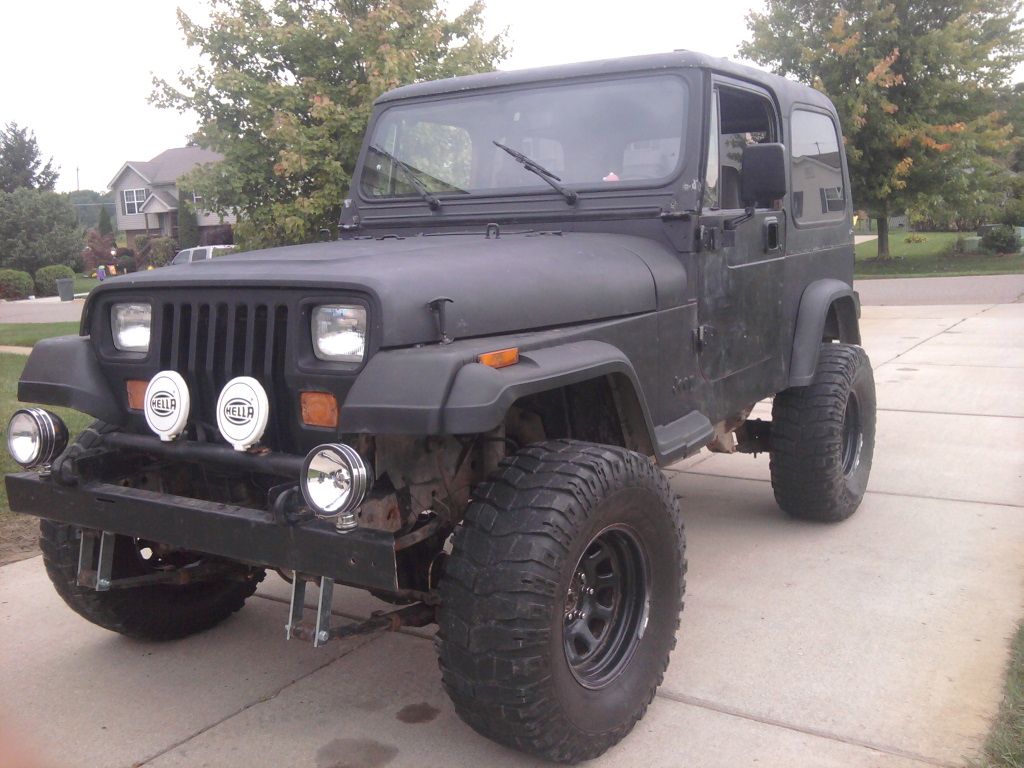 Stage 3 specs
Everything else plus..
-dana 30/35 detroit lockers and 4.56 gears. Purchased them pre-built from some one going to one tons..
-Used trans with 5th gear not working. Never got around to fixing it.
-newer 2.5 with all new gaskets. New timing chain, full tune up..
-33 pro comp x terrains. loved those tires..
Stage 3 wheeling
I didn't take many pictures, this setup only lasted a few months..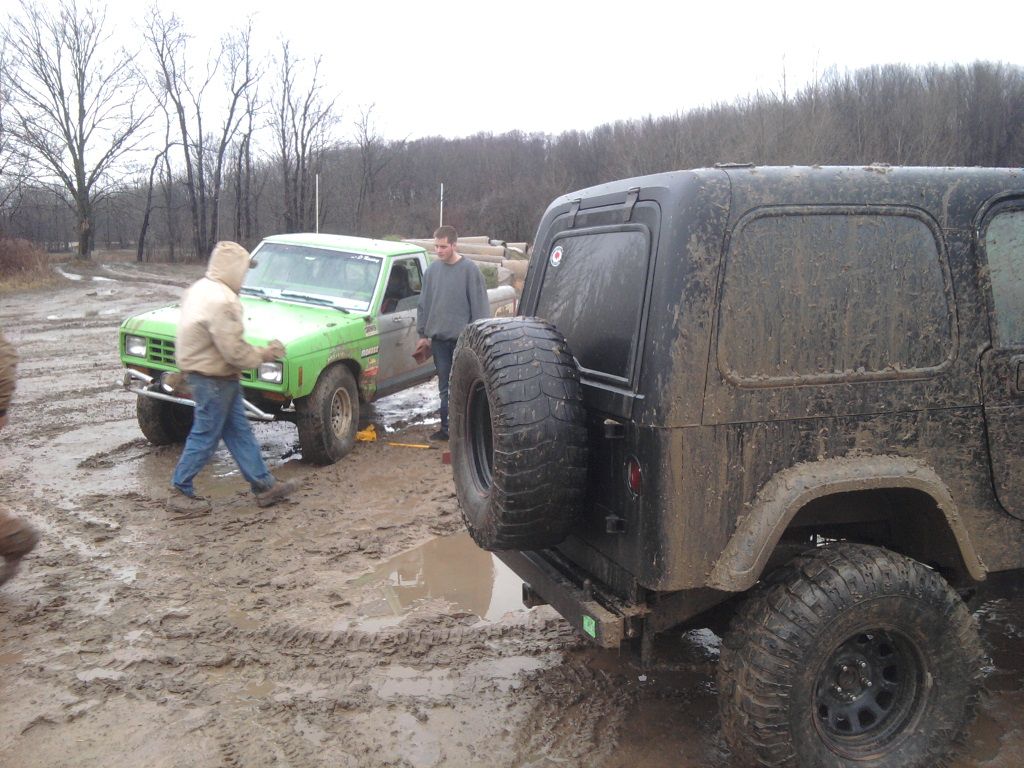 Stage 4
From this point on the thread onwards, you will see many pictures of this "Final" stage of my build.