Registered User
Join Date: May 2011
Location: Martinez
Posts: 12
DJ5 "Goin' POSTAL"
---
Just got her home, she's gonna retain the 5 slot DJ grill, frame & Dana44 rear end, but beyond that, its gonna be budget and use what's on hand with some used parts, a few traded for parts, and some new stuff...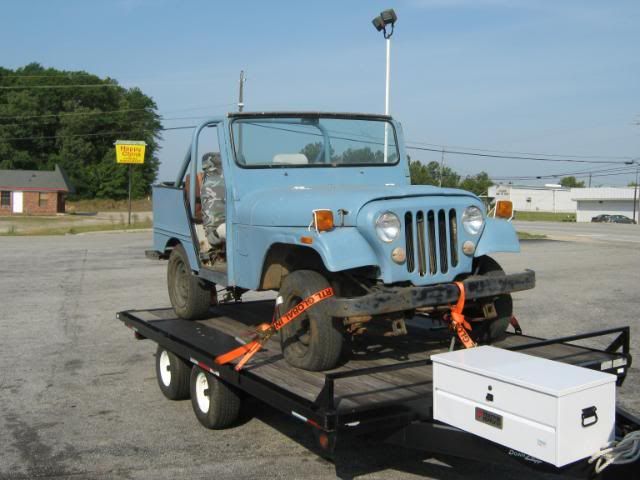 The engine, front axle, tranny, & T-case are comming out of this rusted hulk...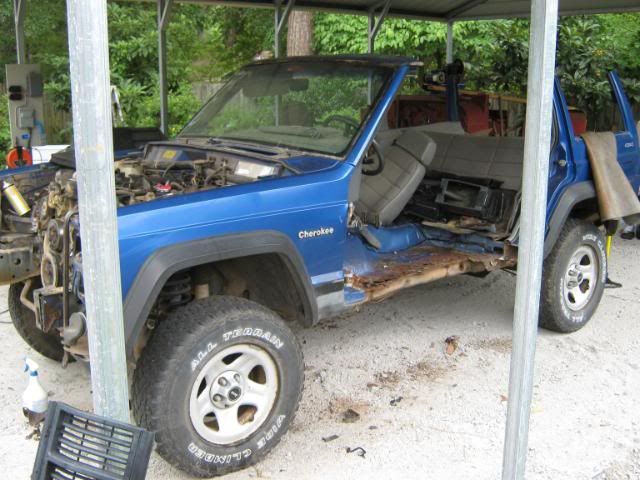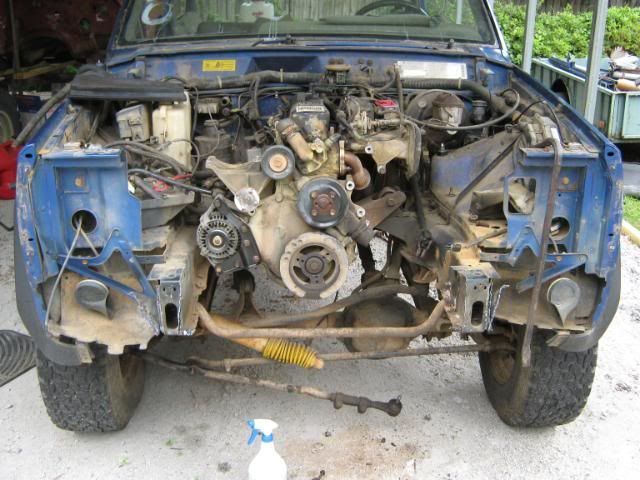 Bare with me, as this will be a slow project, I'm sure.
Registered User
Join Date: May 2011
Location: Martinez
Posts: 12
You know, 2wd ain't gonnna work, so forging on ahead...the junk Cherokee, made her first donation...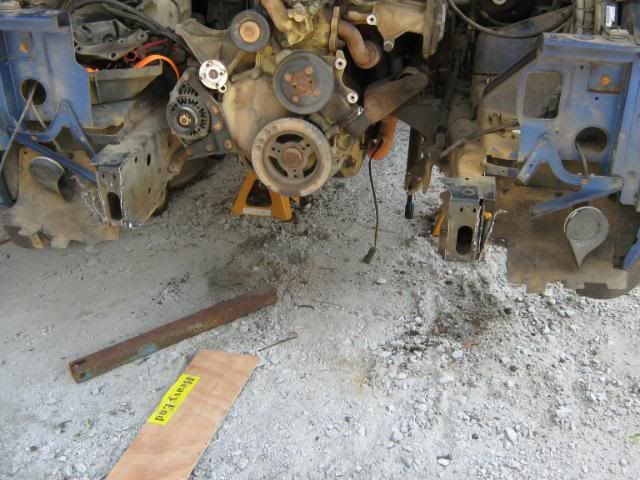 That's gonna be the first of 6 major contributions she'lll be making.... but man the rust is the worst!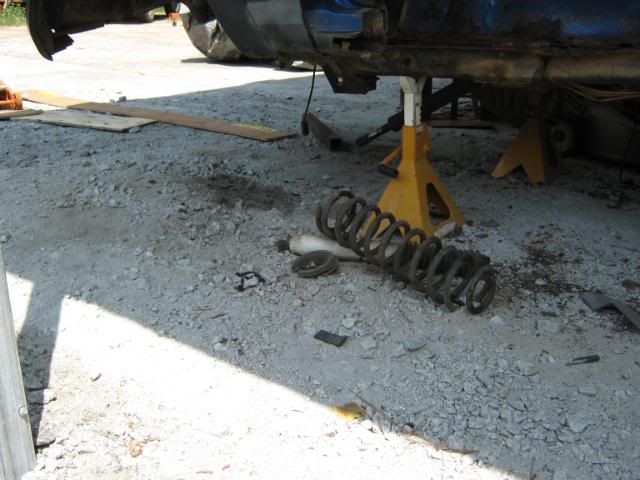 and it even got to the spring perches and lower control arm mounts, perforated and paper thin in places. BALLISTIC to the rescue. 1/4" thick replacements on the way! Cleanup, almost finished and ready for their arrival.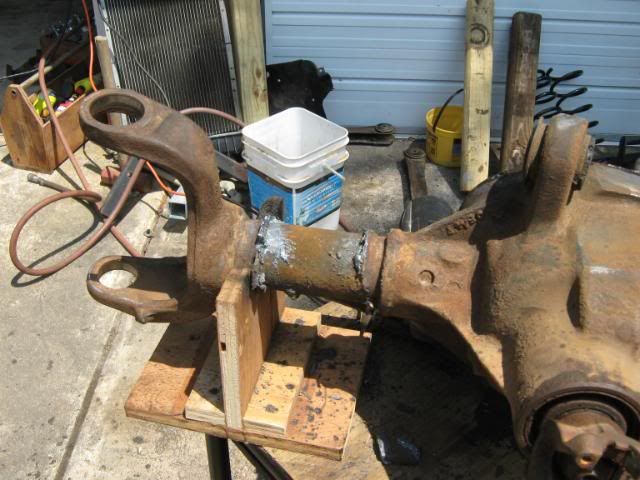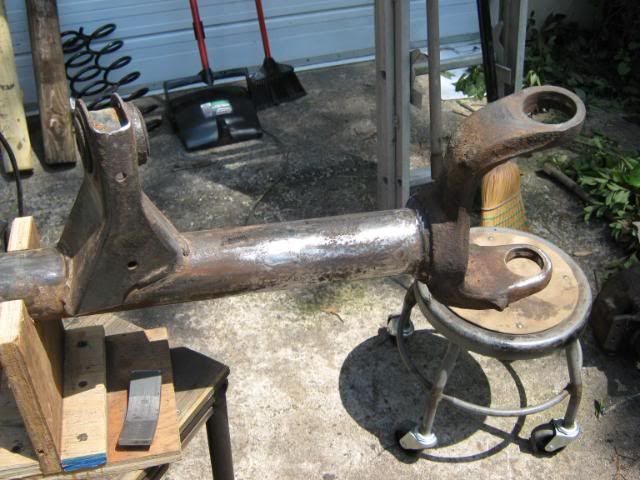 While I was at it, I orderred some heims, tubing, etc to complete the DJ to coil front conversion. 4.88's, etc are in, so I'll go ahead and build the differential sometine next week, still need to pull the donated cherokee, engine, tranny, T'case, & rear diff. Lots of "freshenning up," work to do all the way around on these parts. Then pull the body, strip the frame, and start the improvements, and ressurresction of "gP" aka ,"goin' Postal."
---
kliff
Registered User
Join Date: Feb 2010
Location: St. Marys / Kingsland / Kings Bay GA
Posts: 574
Interested to see this one progress... subscribed.
---
80 CJ7_360_32RH_D300_44/9"(4.56)_custom bumpers/cage
4" lift,tube fenders,comp cut_37s on H1 rims
Registered User
Join Date: Jan 2008
Location: Portsmouth
Posts: 2,651
I'm in
---
~'92 YJ with many upgrades and many more calling my name..... it never ends
~'07.5 Dodge Ram Megacab 2500, 6.7L Cummins turbo diesel
April 2012, May 2013, May 2014 YJ of the month
My one ton YJ unlimited build
To view links or images in signatures your post count must be 10 or greater. You currently have 0 posts.
Registered User
Join Date: Dec 2008
Location: MS
Posts: 625
Yeah,I like postal Jeeps.
Registered User
Join Date: Apr 2011
Location: St. Paul
Posts: 359
man those dj's are cool. always wanted one but cant seem to find anything. nice find! have fun with the build
Registered User
Join Date: Apr 2009
Location: Winter Haven
Posts: 200
Subcribed
---
2003 Rubicon
Groups
Christian Jeep Club member #207 ~ Black Jeep Society ~ Homebrewing Jeepers (Founder)
Currently Active Users Viewing This Thread: 1

(0 members and 1 guests)