Well got a couple updates figured id share some.
First of all start with the boring not major modifications, being a teenager at least for a couple more months id figure i would make my music way too loud according to most old people. So i added 2 10" MTX subs cause i got them for a great deal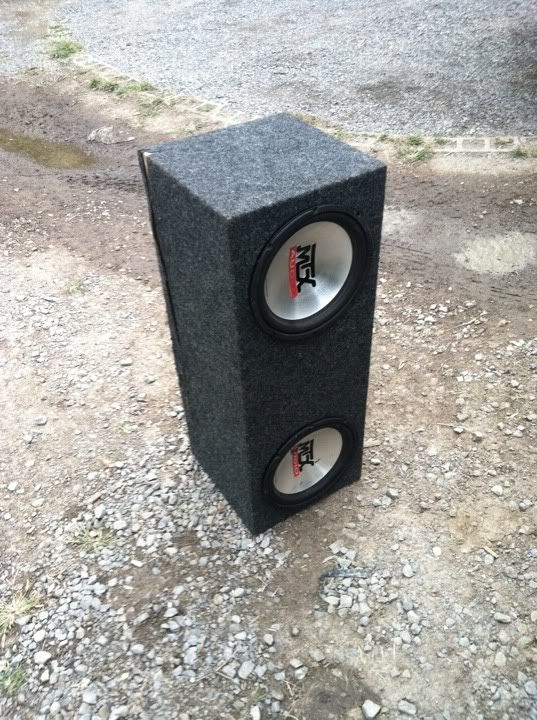 Next i got tired of my old chopped stock bumper decided id make my self a new one. Went with the KISS method on it and made it out of a 3/16th pressbraked to fit around the frame and bolt into the stock location. A simple stinger that extended out about 25" from the bumper and shot for a 47 degree angle...ended up a little steeper but oh well i still like it. And to finish it up good ol d-rings from TSC burnt on there good for some recovery points
Got the bumper finished up in time for a wheeling trip to Big rock offroad park in kentucky, unfortunately i do not have any wheeling picture because i ended up cutting a sidewall on one of my tiresthe first day. And just incase you guys find this interesting i made myself a trailer to haul all my spare parts tools and to sleep in on offroading trips. Here is it all packed up on the trip i get all kinds of looks driving down the interstate with this set up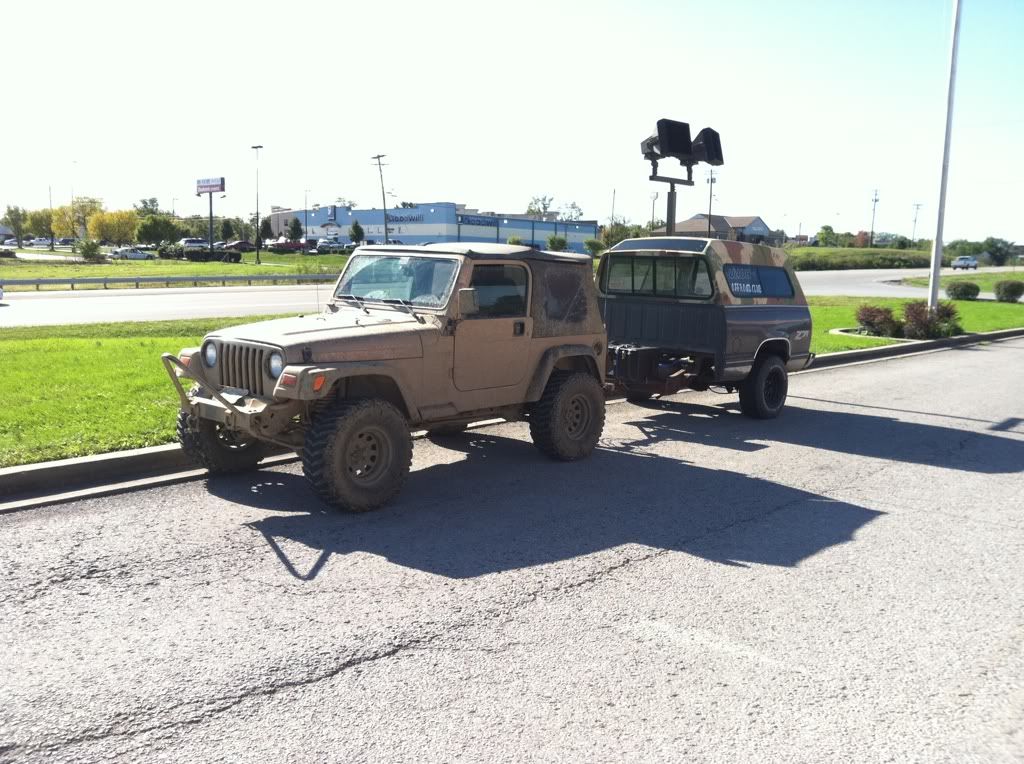 Heres a pic of the side, which may seem unfortunate but the baja claws where getting rather worn and i needed an excuse to upgrade anyways.....
So a new set up these showed up a few days later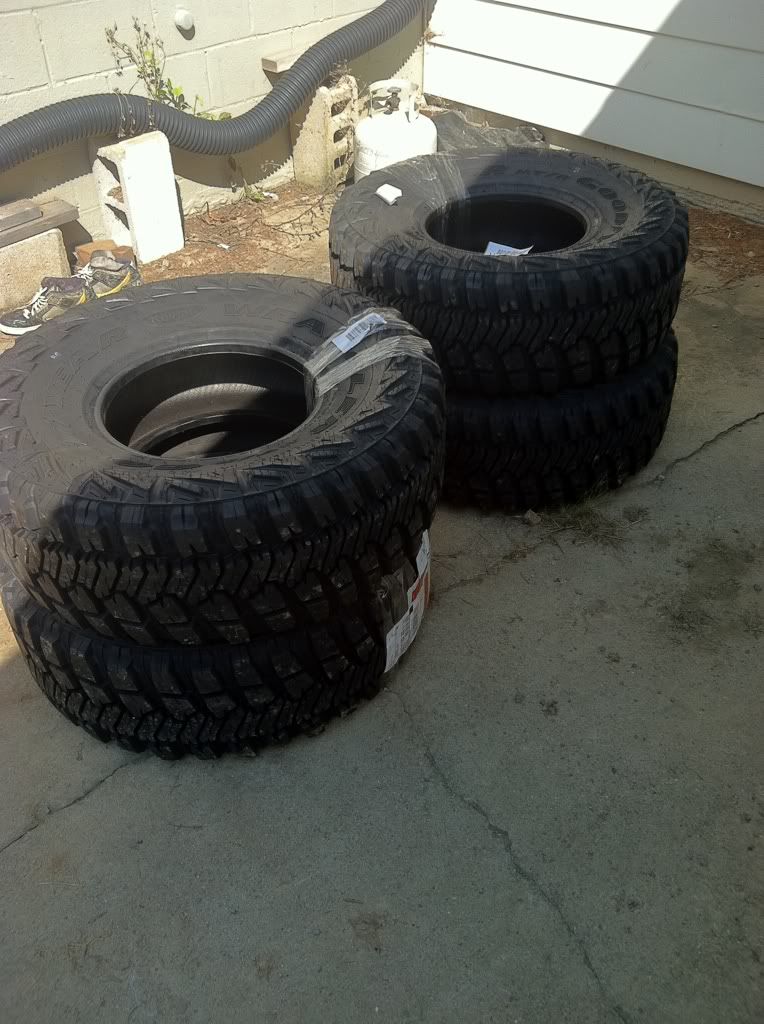 Got them mounted up and i am very happy with them so far, side by side comparison with my old tires they measure 33.5" compared to 31.5". They ride great on the road and did a little messing around at a friends hows they do rather well offroad!
Then a few weekends ago I finally got around to installing the BTF sports cage i got in September. After 2 calls to BTF i finally got all the pieces to the cage and on my first attempt to install the cage, then i found out the 2 windshield support bars were cut wrong so another call and the right bars were overnighted to me. Overall i like the Kit minus some issues with fitment, and the customer service i dealt with was top notch so It all worked out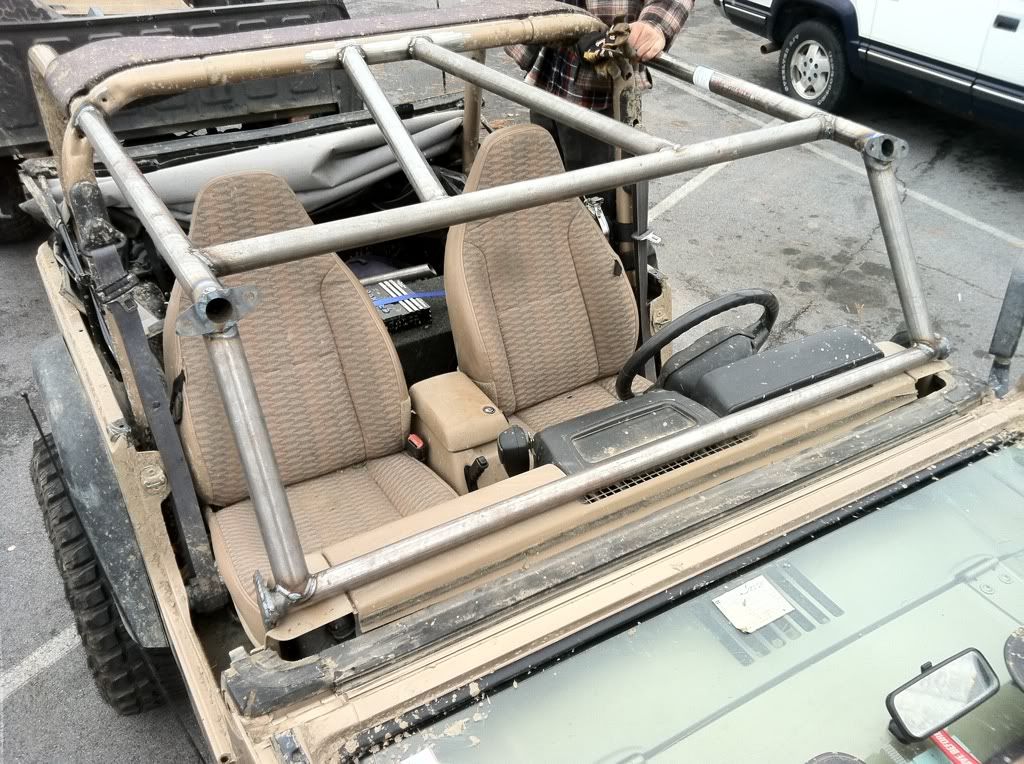 Also Put 2 of my old tires on my trailer so i will have 33s all the way around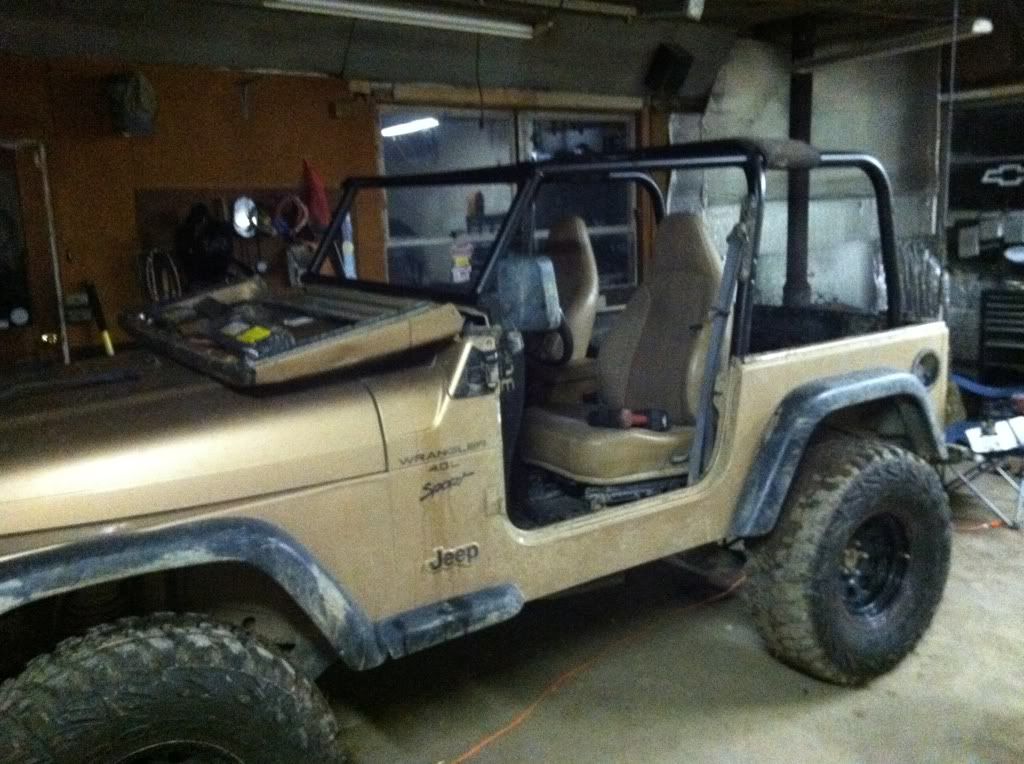 And excuse the camera quailty but had an idea while working on the cage and realize that .44 magnum shells fit perfectly inside the backside of the seatbelt bungs so i added a little personal touch which i though was really cool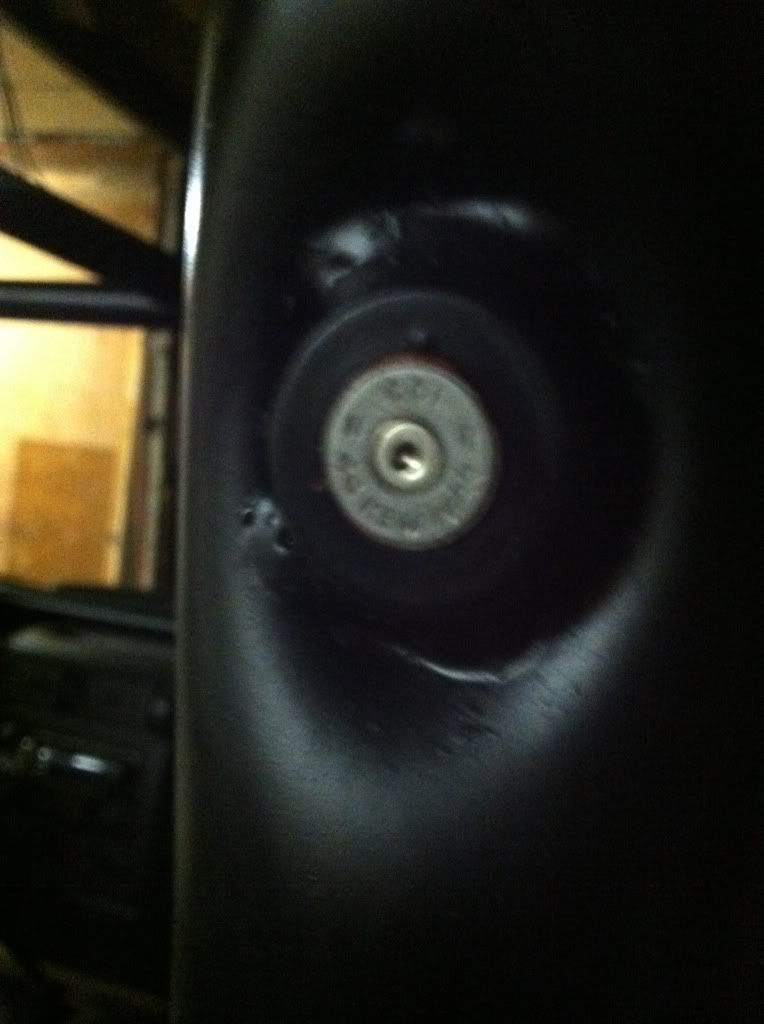 Next on the list for this thing is Mini boatsides and possible SYE/CV driveshaft with flat belly skid