I have wanted a Comanche for a long time. With the LJ about to get ripped in pieces I needed a 'beater" to rip around in...So my search for one intensified.
I actually found a bunch... but either the person didnt want to answer my phone calls.... they wanted a fortune for the little truck... or it was rusted to its last leg.
I pulled the trigger on this bad boy. Didnt care that it was 2WD bc all the 4wd stuff is about to come out of my wrangler, it was rust free... and that had my attention.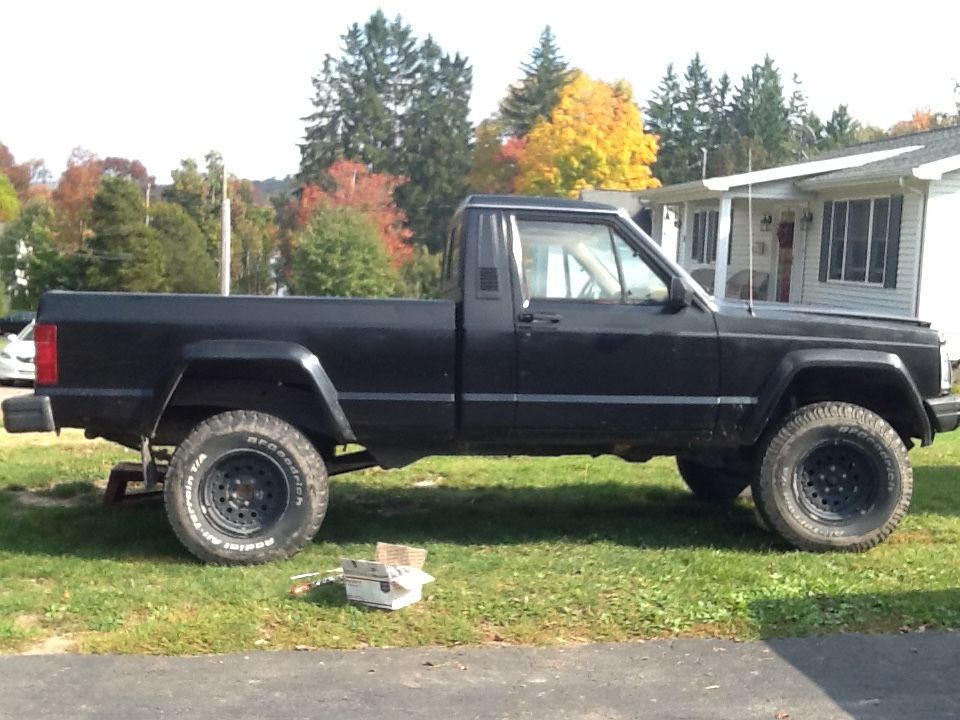 Whoever did the SOA and the front lift was the definition of a butcher. When I test drove the MJ it was literally a death trap. Im surprised I made the 2 hour trek home with out incident. They did a SOA by swapping a cherokee D35 into it. An XJ D35 is something like 3 inches wider at the perches. They never re-welded the perches to the correct width. So the leaves were cocked outward terribly and screaming for mercy.Bushings were non existent at this time. Furthermore, they swapped the MJ ( I believe ) leaf plate from under the axle to over the axle and tried to still mount the shock to it. At this new location the shocks were so compressed at neutral that there was literally 2 inches of travel before they were bottomed out. So any bump in the road would result in violent metal to metal bottoming from the rear.
The front sway bar links were never replaced with longer units. So they were maxed. There was so much tension on them that the bushings were destroyed and there was 1 inch of play between the sway bar and the nut on the link. Any deceleration would cause significant clunking from the front end.
The pinion side u joint was destroyed. Not to be repetitive, but it truly was amazing I made it home with out incident.
The very next day I removed the rear shocks, which were completely blown out, removed the sway bar and links, and installed a new u joint. One hour's worth of work and this thing was driving like a completely new truck... and quiet!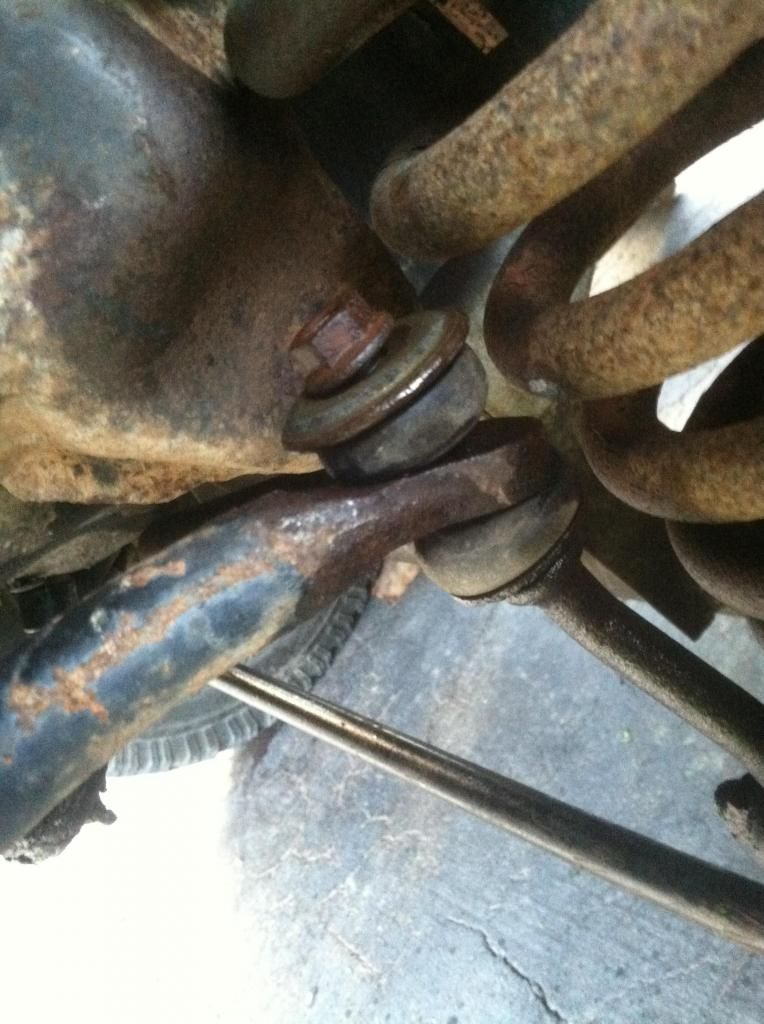 EDIT: This picture shows a little perspective on how cocked and twisted the leafs were.... and the condition of the bushings...