This is what I started off with.. A completely stock 99 Chili Pepper TJ faded flares, milk jugs and all. I first got the Jeep my junior year of high school and have slowly been putting a majority of my side job money into it ever since. Luckily it came with a hard top. I was unlucky with the 30/35 3.07 combo, though. Kinda wish I would have learned about this forum beforehand, but oh well.
I started off by doing little things like painting the flares, headlight bezels, etc. Then I got the itch to lift it, and went with the RC 2.5" lift. That didn't last long. I debated on selling it due to the possible distances to the schools I was looking at, but couldn't go through with it. After my first year at school in Chicago, I changed out the RC lift and went back to stock for a while with 31's. Shortly after I installed the BDS 2" kit and continued to run the 31's. BDS > RC. I also picked up a smittybilt rear bumper.
As you can see I also picked up a soft top, got it off of Craislist. Much better than the bulky hardtop. Shortly after the BDS lift, I installed a 1.25" body lift and a Brown Dog MML.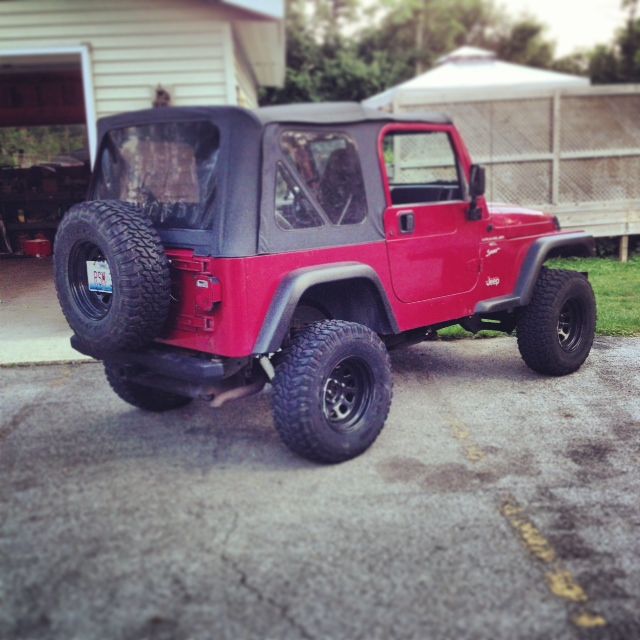 I picked up a set of 33's from a family friend for $100 and put them on there. 3.07's with 33's aren't the best, but doable. I have plans to regear/axle swap in the near future. Here is my current setup as of now: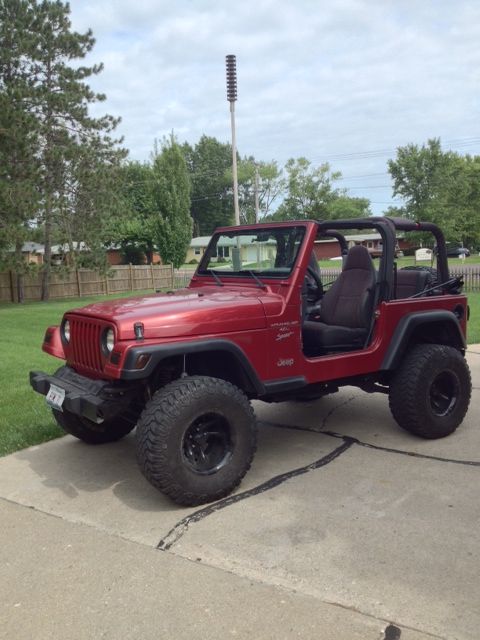 I'll keep this updated as I move forward through my build. Comments and questions appreciated.
Future Plans:
ZJ Tie Rod (Done)
MC Arched Fronts (Have)
AtoZ Sliders (Have)
Jk Signals & LED Tails
8.8 Swap w/ Artec Truss
Hp30 or Regear Lp 30
Sye/CV
Anti-Rock
MC Arms
RuffStuff Xmember
Flat Skid
BM Brakes F/R
Upgraded Shafts F/R
35's
Others odds and ends.