So here is the deal, so currently I am a college student with no money. Sure I get money from the military but that is basically just enough to get by. I always wanted a Wrangler but my parents were optimistic because my neighbor had one who always got drunk and rolled it. So finally last summer before leaving for training at Ft. Knox, I got the ok to get a jeep. I found one at a dealer for $7000. It was a 2000 blue wrangler completely stock with a 2.5Lt engine (little did I know about the big 4.0) and it only had about 60000 miles on it.
So here it is the day I got it.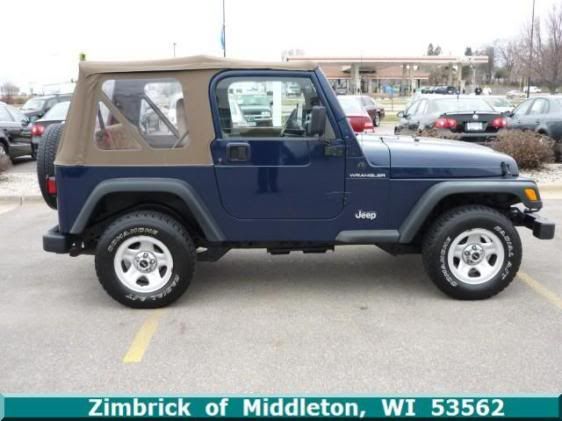 Next I put some sound in it. After working for Circuit City for a while in their Firedog department (car audio installation) I needed sound. Especially when i found out how loud it was driving in a soft top. So I put a new head unit in and some new speakers.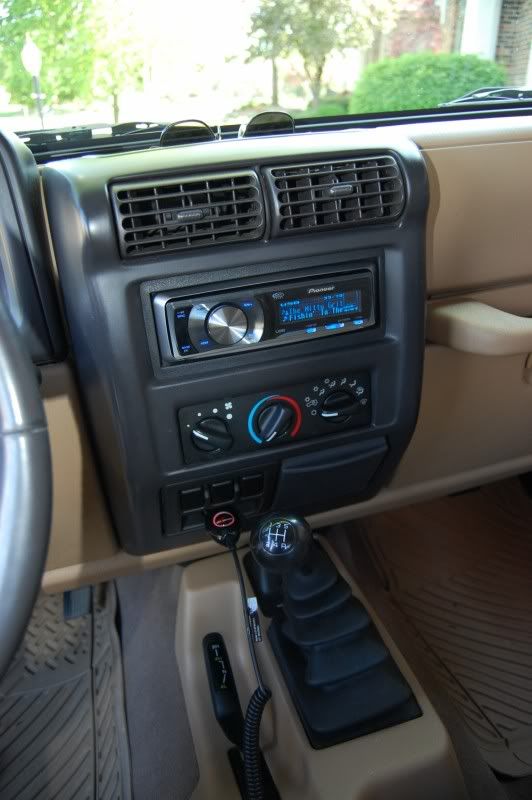 There are also kickers in the front but i forgot to take pics of them.
After coming back from Ft. Knox I started school again in Mankato, MN. After seeing the aftermath of what kind of winter Mankato has, the hunt began for a Hard top. Finally found one on craigslist for 600 bucks and was satisfied. The only down side was that It was in Madison, WI, my home town, which is about a 6 hour drive back....
Next came tires. I got some old 31x10.5x15 from my roommate which were completely bald but none the less had a better look. As soon as the down poor of snow came though, I quickly realized that I needed a new set. So my roommate showed me a site that sold retreaded tires. I did some research and found that Tredritetires.com looked legit and it was half the cost of a reg tire.
The day the tires got here....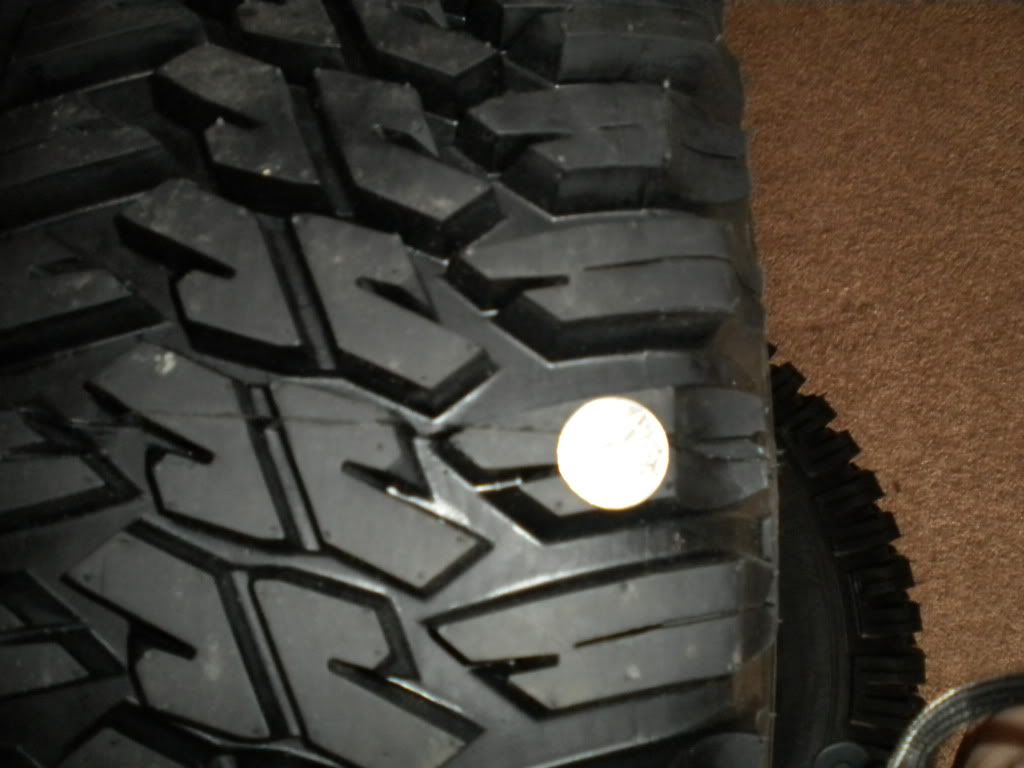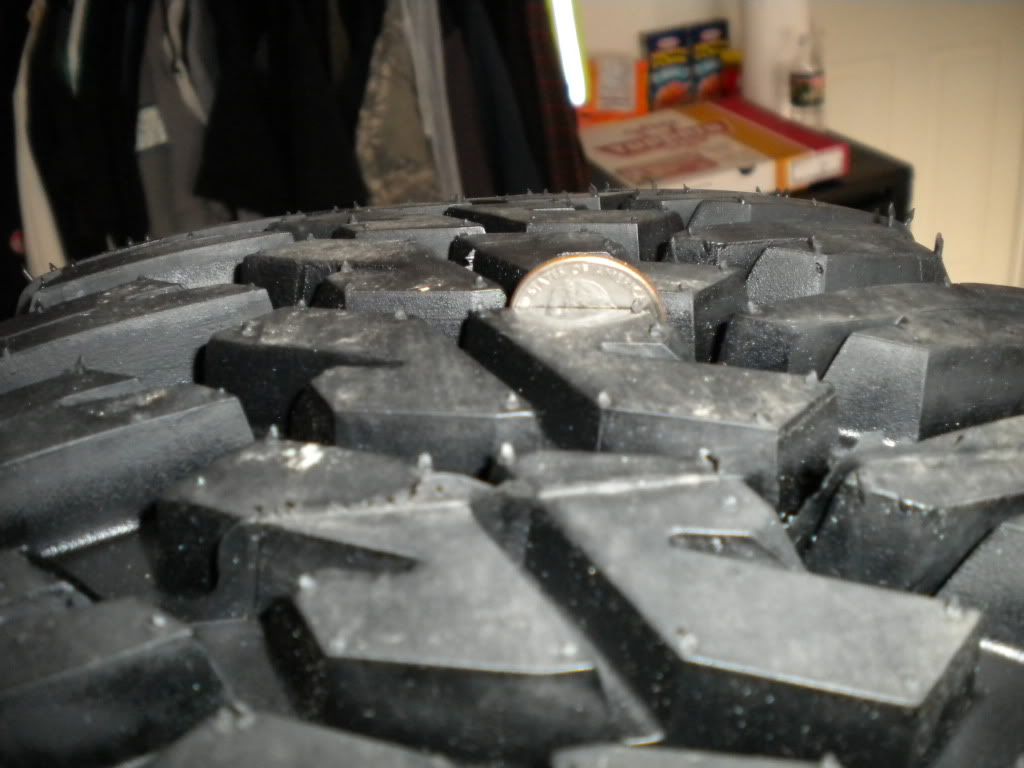 I then got my rims powder coated black and got my tires installed by my friend.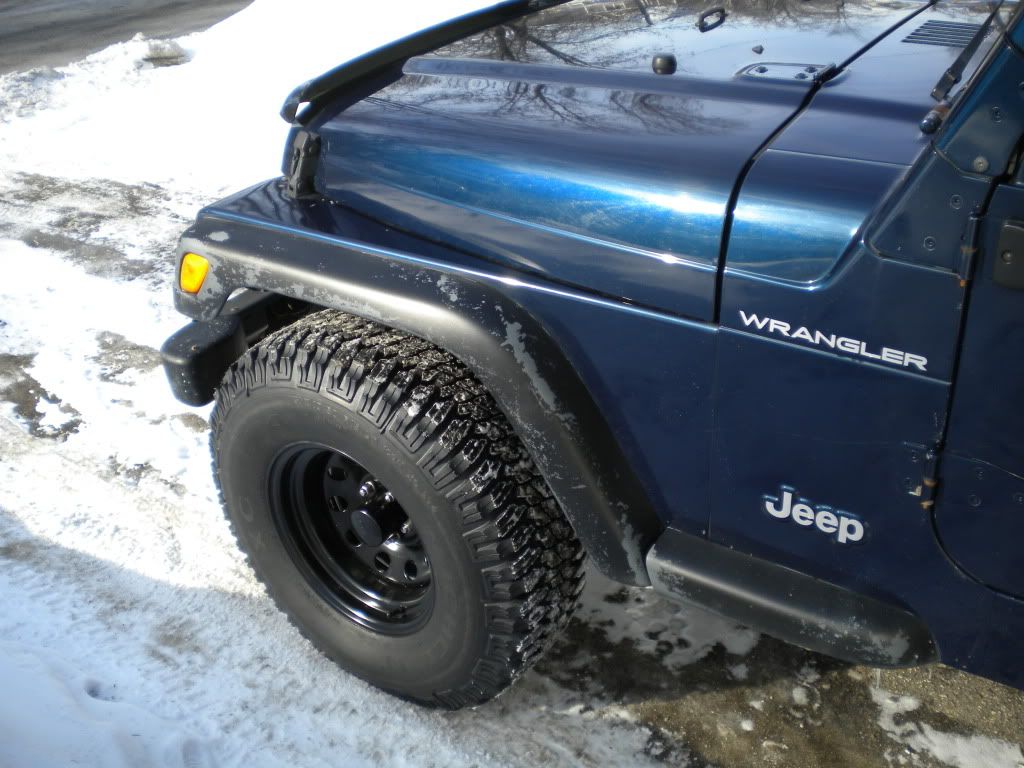 It was about -5 degrees outside.
Next my brother drilled out a pool ball for my jeep and stuck it on my stickshift. Worked out pretty good. I also stuck a CB radio in there....its a long drive home to Mad town so its nice to talk to truckers and find out whats going on traffic wise.
Next, I went on to Rustys Offroad and ordered a air intake with a throttle body spacer. Its sounds pretty damn cool.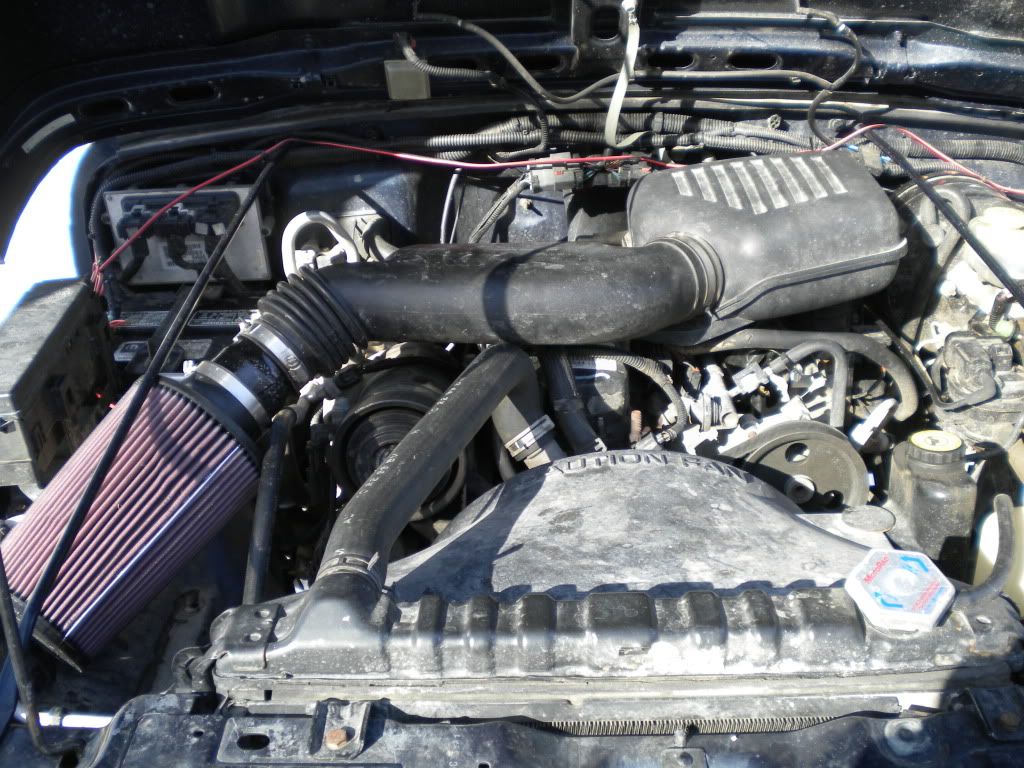 Other than that, I have taken off those stupid milk jugs off my bumpers and installed an aircraft seatbelt for the drivers side. I got it free from my friend who works at an airport and it is awesome. Got a hi-lift jack and soon to get a winch. Other than that, the jeep is pretty stock.
I have realized that my jeep is a money pit and it is killing my savings. I think the biggest problem is coming on to this forum and looking what you guys have done to your jeeps
. My GF even complains that I love my jeep more than her...
but o well.
Future plans:
3in lift
Front bumper
winch
lockers
I am sure there will be a lot more.