Well JeepForum-ers, it has been a few year's since I have posted on here. Previously I had a 2000 Cherokee, lifted on 35's. I had it since I was in high school and slowly built it over the last couple of years. For reference: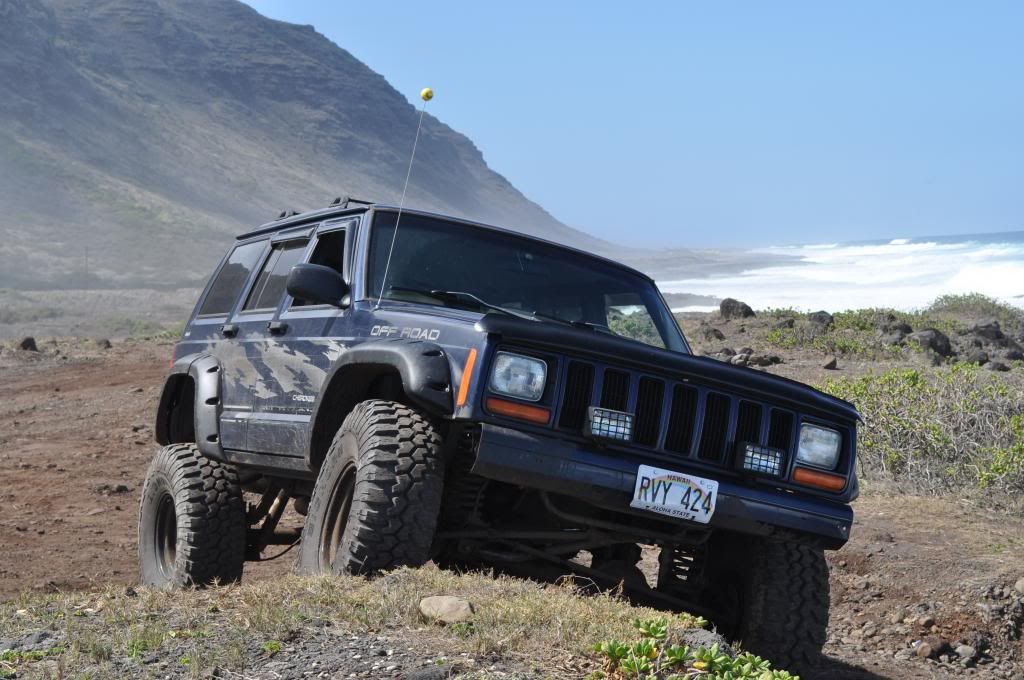 About three month's ago while getting off deployment, I decided I wanted something not rusty, more reliable, and not a constant fight against death wobble. I bought me a brand new 2013 JK Rubicon in true blue. The next day, I promptly got it stuck. Twice. Decided it was time start making some changes.
Stock: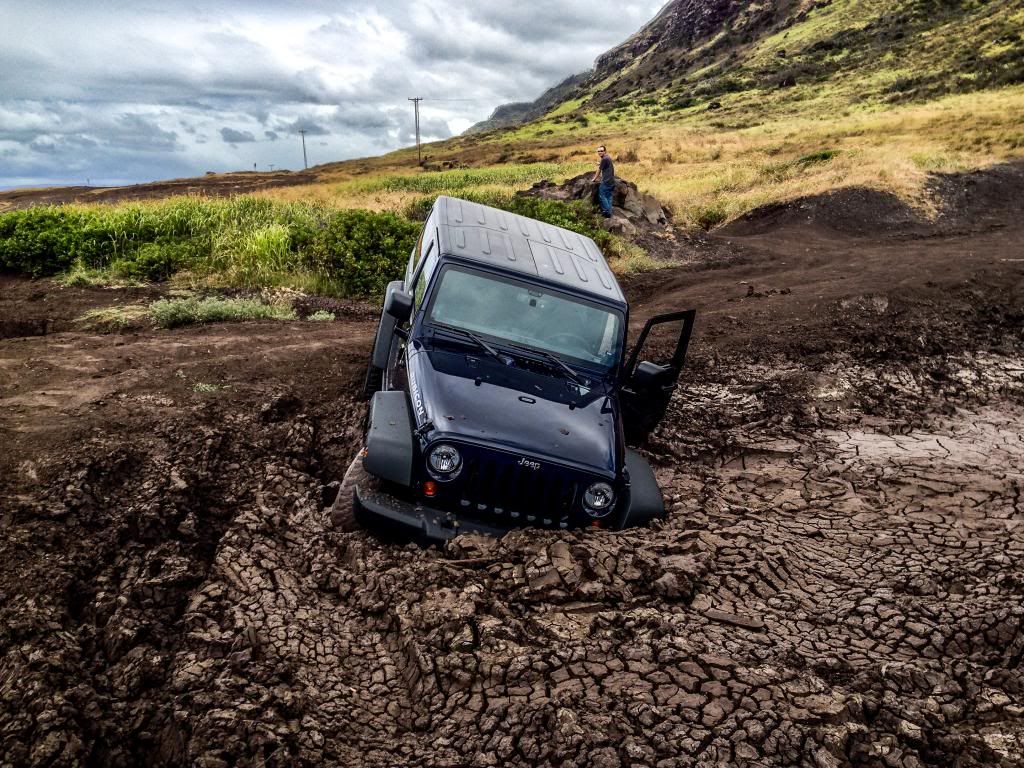 So the upgrades began, starting with the bumpers. I threw some money at Poison Spyder Customs, with their BFH front bumper with trail stinger and lower skid, and the Rockbrawler II rear bumper/tire carrier. I also put in a Jet PCM Stage One.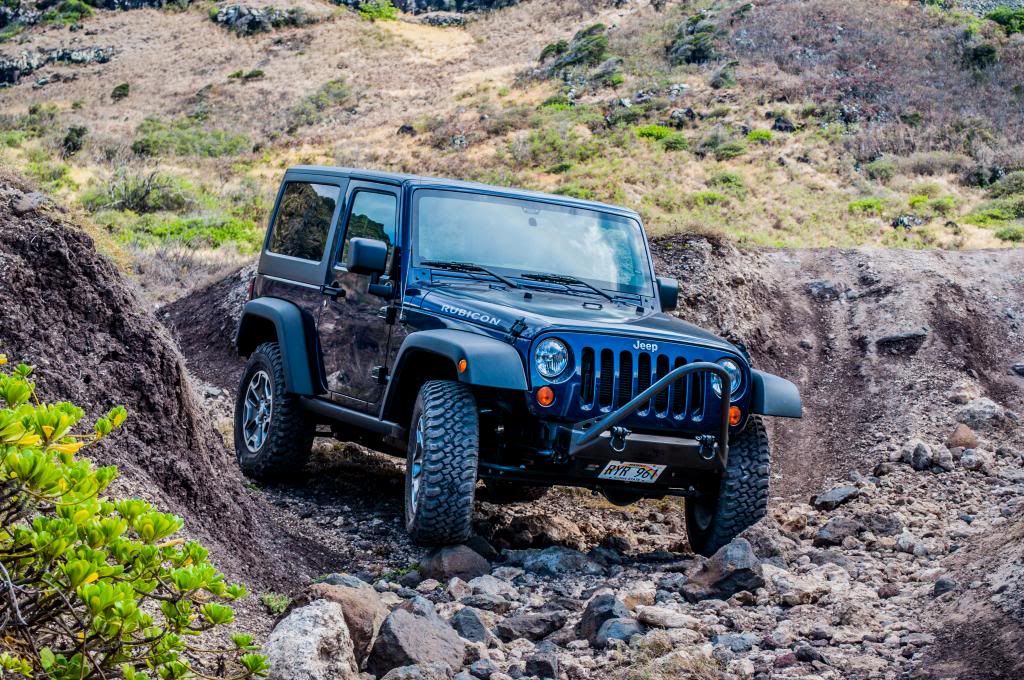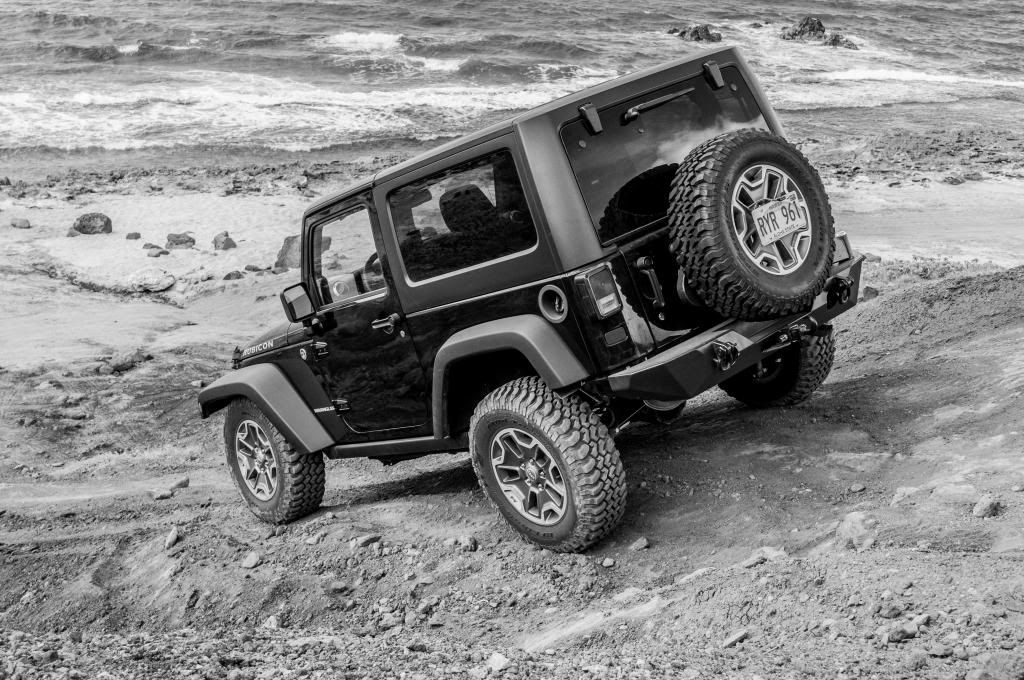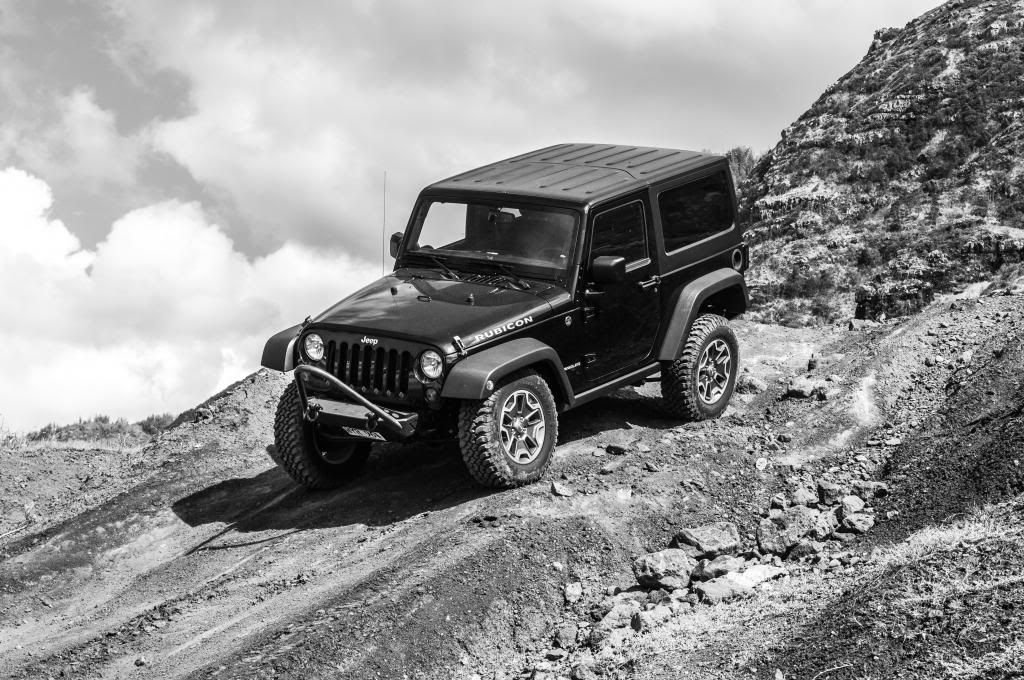 And thats how it sits this moment. I knew when i bought it that I wanted to go big. I spent a week looking at 40's, then I realized that I don't get paid nearly enough. But I wanted to be bigger than my old Cherokee, so 37's seemed like the fit for me.
So I emptied the rest of my pockets yesterday and now have the following on order:
MetalCloak - Overline fender flares, front and rear, inner liners, rocker rails and rocker exo skin, led markers, and a vacuum pump relocation bracket (I have it sitting zip tied inside the PSC bumper for the moment)
AFE - Power Mach Force XP exhaust and Momentum GT intake
Rigid Industries - 2 pair of their Dually D2, one driving, the other diffused/flood, and a set of A-pillar brackets
Poison Spyder Customs - Hawse fairlead winch mount and associated light bracket
Superwinch - LP8500 winch
Trail Worthy Fab - set of 5 8-bolt recentered HMMV double beadlocks in a hammered black finish, and grooved BFG Baja's
Now i don't know who will be crying worse, me over the death of my wallet, or the fed-ex guy lugging my goodies up to my door.
Currently I plan to see how the 37's will work with no lift, but I do plan on eventually want to go to about 2.5". Updated pics will come as I start getting parts on or go wheeling.