Got a lot done on the POS.
Pulled and swapped the Radiator and AC condenser, ditched the factory transmission cooler for a larger one and re-plumbed the lines, and got a power steering cooler mounted up.
everything out... I'm kinda kicking myself for not doing a water-pump and thermostat while i had it open.
everything new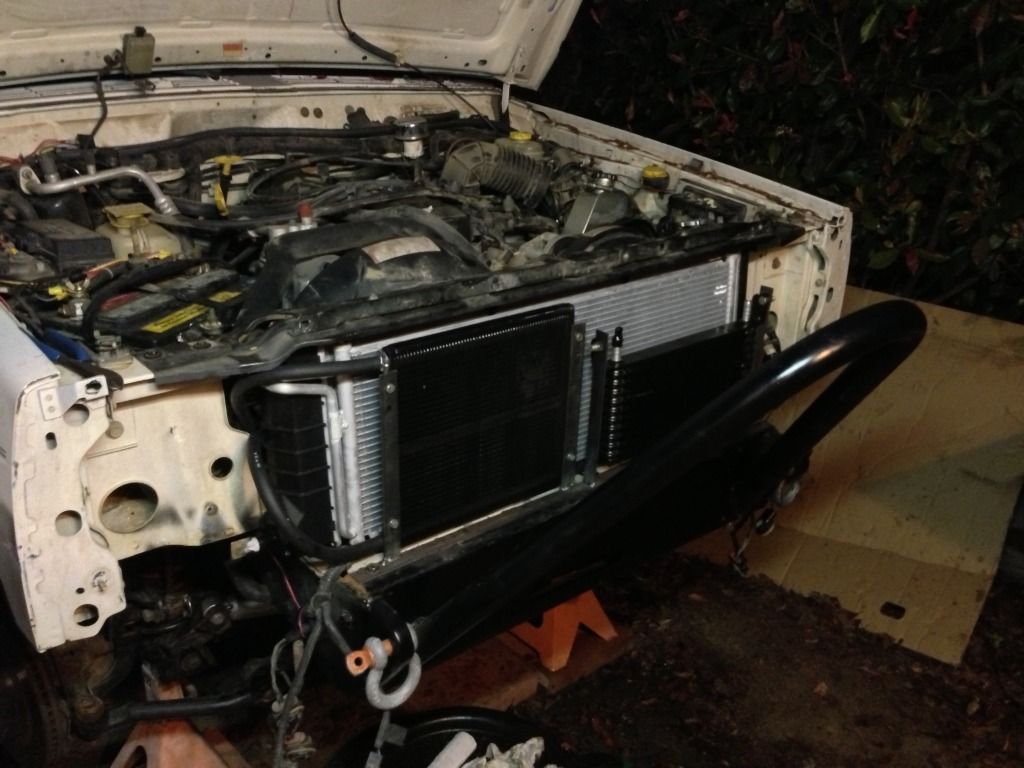 I had to do a little "custom" plumbing on the steering cooler return. the pump has a -6 return welded in, and the cooler I had is -8. so I used a -8 pushlock fitting with a -6 adapter. I ordered the wrong adapter, so I couldn't use my -6 pushlock fitting, so instead I used a peice of 3/8" transmission tube I had cut off the transmission feed to the rad and a 3/8" tube to -6AN adapter fitting and flared the end of the tubing to get a good seal. I've got the -6 male-male adapter now, so if it leaks I can put a real push lock fitting, but I don't see that happening.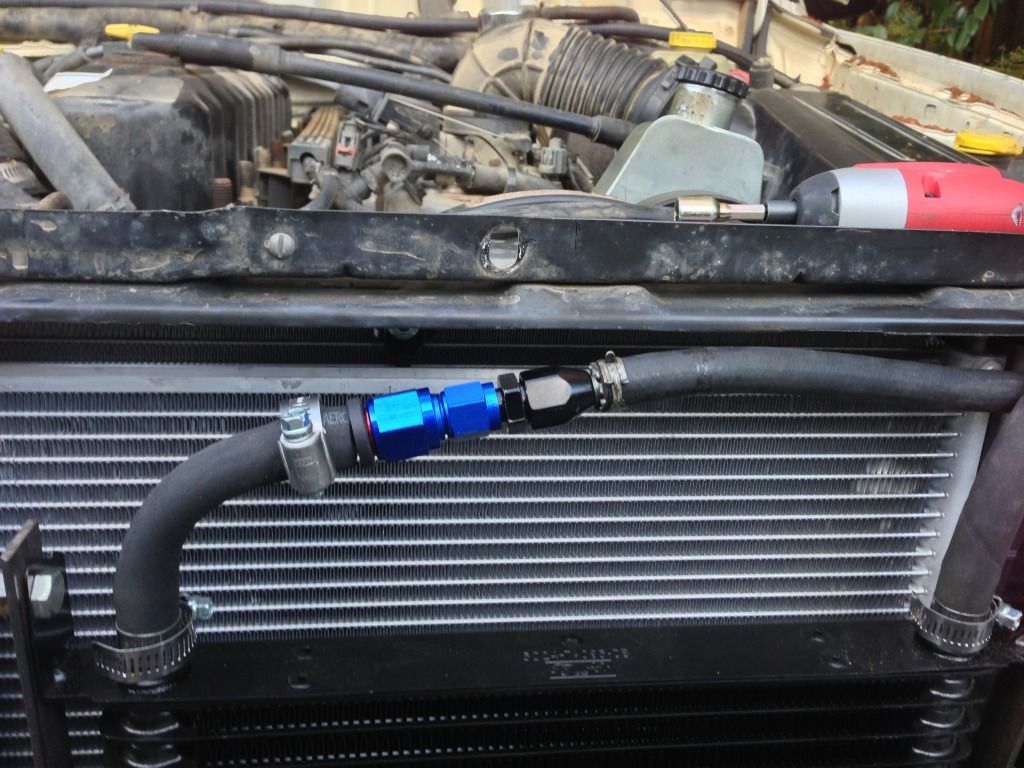 and all of that leads up to this: 35" MTRKs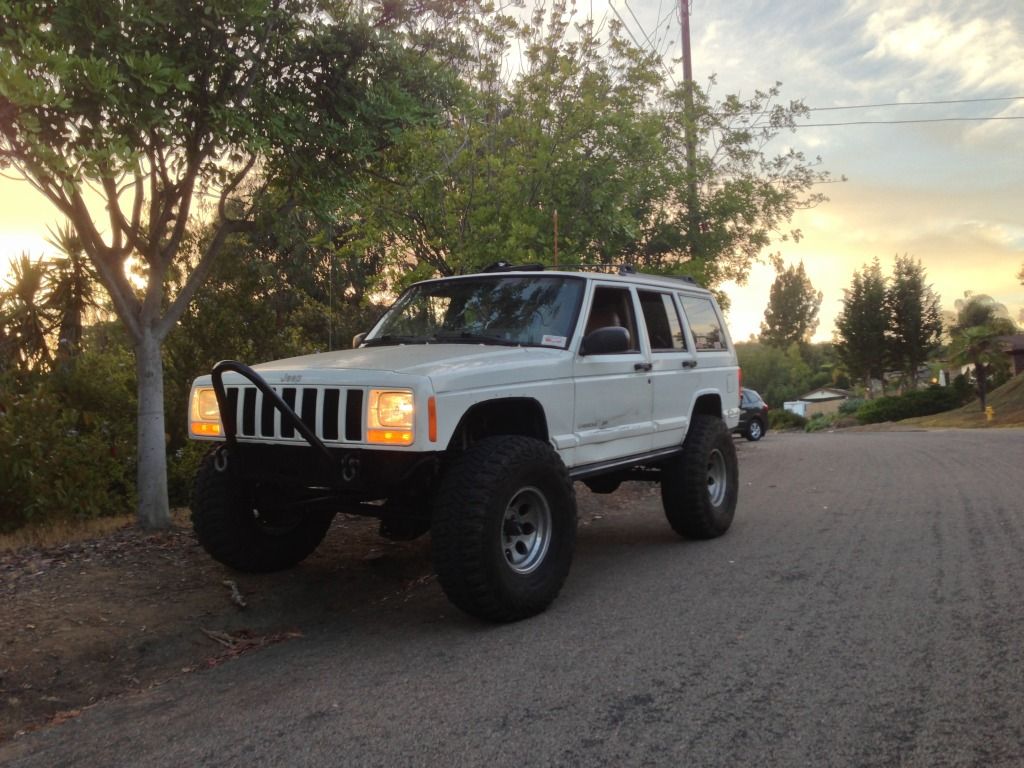 also picked up this little toy: 8.8, 4.56, ARB, Super88 kit.