suppose I should update this.
got the front end pretty well built.
Warn chromo inner/outers with Warn Lockouts
Vanco 16" brakes
ARB
custom inverted T hi-steer using 3/4" heims. will be swapping the pitman arm heim for a high angle TRE
OTA trackbar. using 7/8" hiems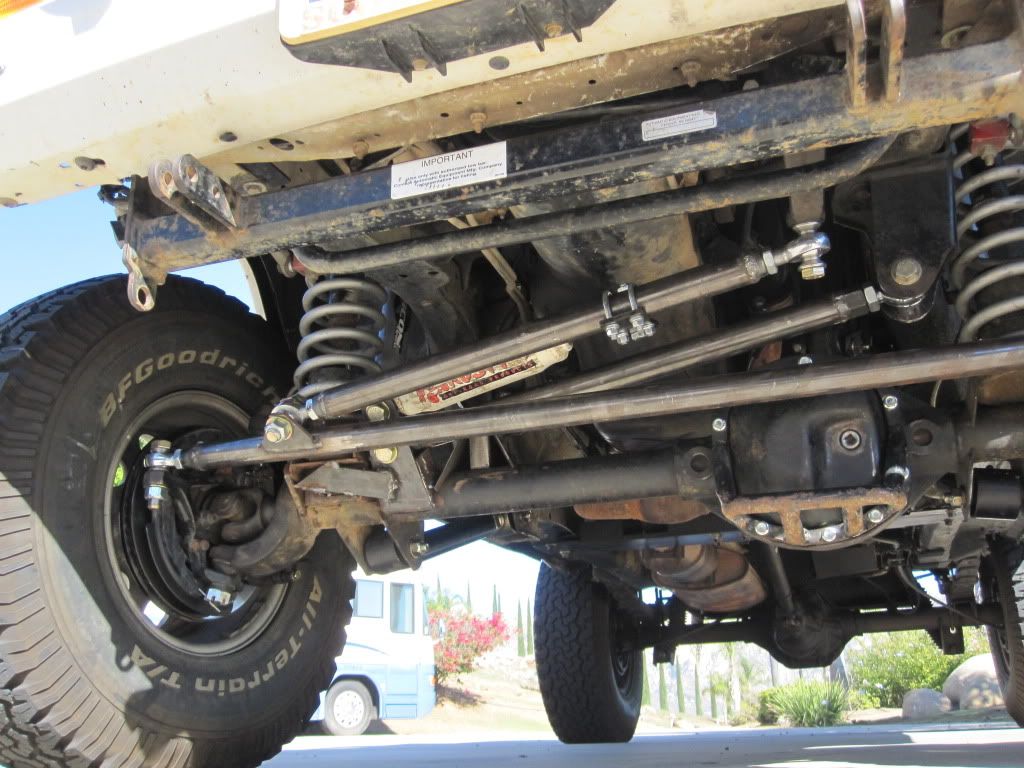 still waiting on a set of raised sway bar mounts, then I will measure for limit straps.
after some dialing in, I am pretty happy with it. some people are not a fan of the inverted T system because of the inherent dead spot. I haven't found it to be much of a problem. although it is there. I would have rather gone with a full crossover setup, but I couldn't figure out a way of doing that without fabbing a new frame side TB bracket and some sort of double shear knuckle bracket.
the long run plan is to go with hydro assist, which will eliminate the dead spot and tie-rod roll. but first I need to deal with getting some armor on the jeep and then get the rear end dialed in.
the rear driveshaft will probably need to be shortened some, and a rear truss and raised shock mounts to go with shackle relocation brackets.