new harmonic balancer went on.
the jeep has looked like this for the last 2 days
the old balancer broke rather than coming off with the puller leaving the pressed on portion still on the crank. using a die grinder I was able to cut a notch in it and pound a chisel into that notch and breaking the remaining part off of the crankshaft.
the old balancer in place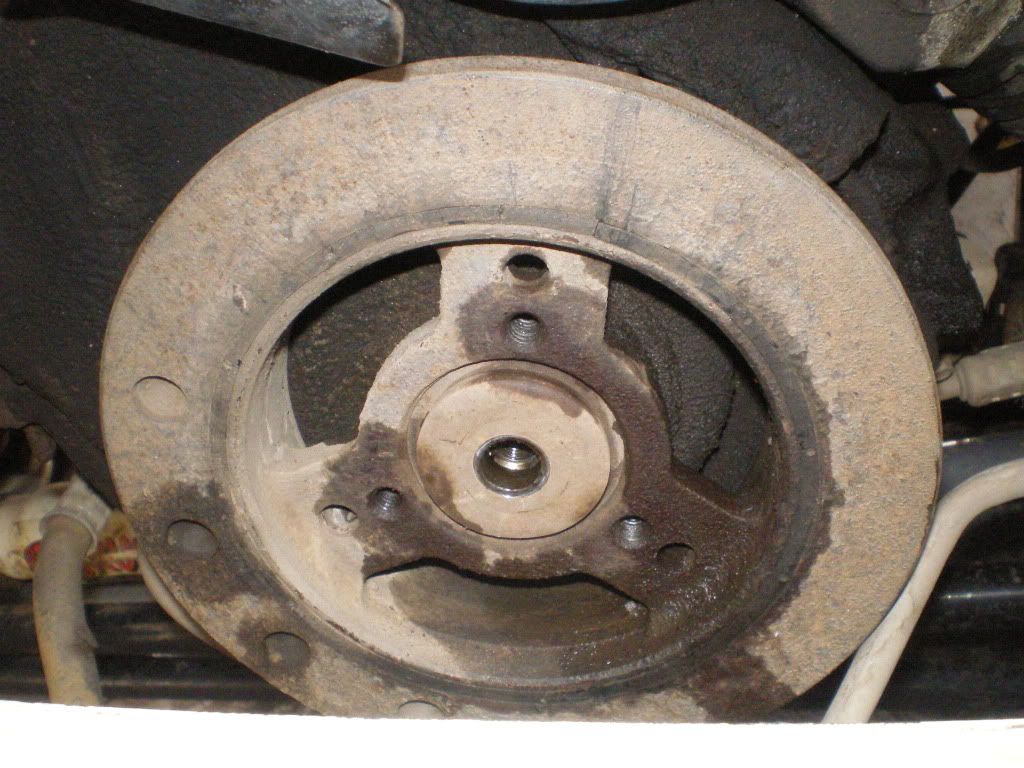 finally off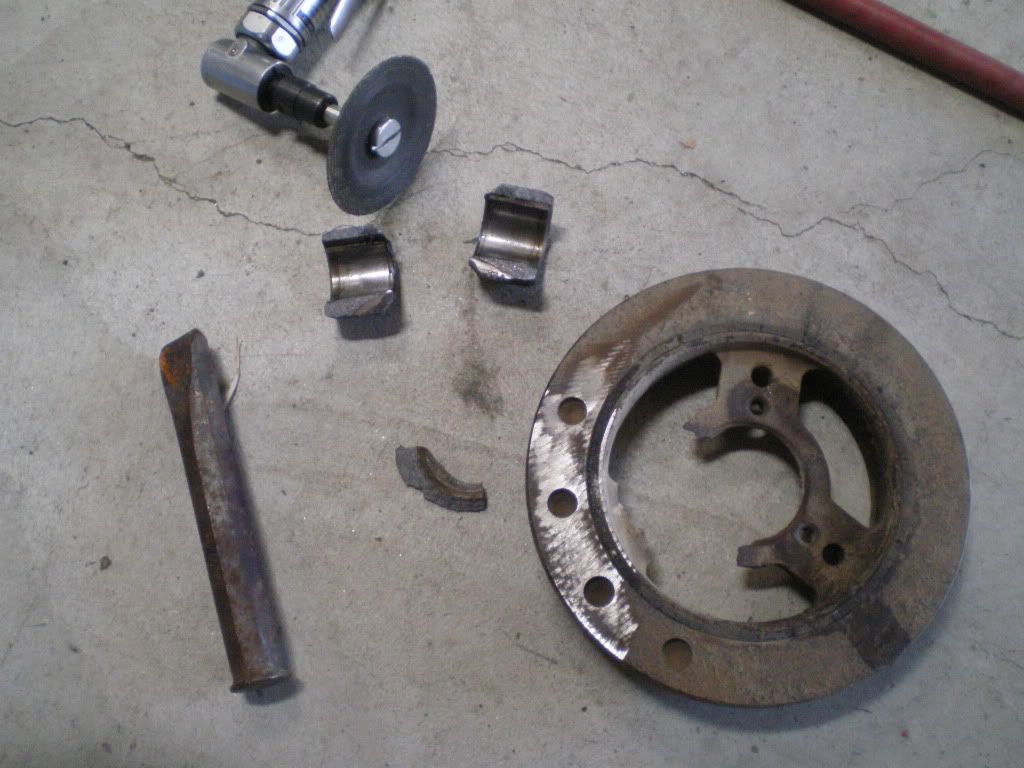 had to pull the fan clutch, water pump pulley, alternator bracket, and AC bracket to get the timing cover off... cleaned and replaced seal.
the jeep is all back together now; just needs coolant and it should be good to go :knockonwood: