slow progress...
lots of plating done.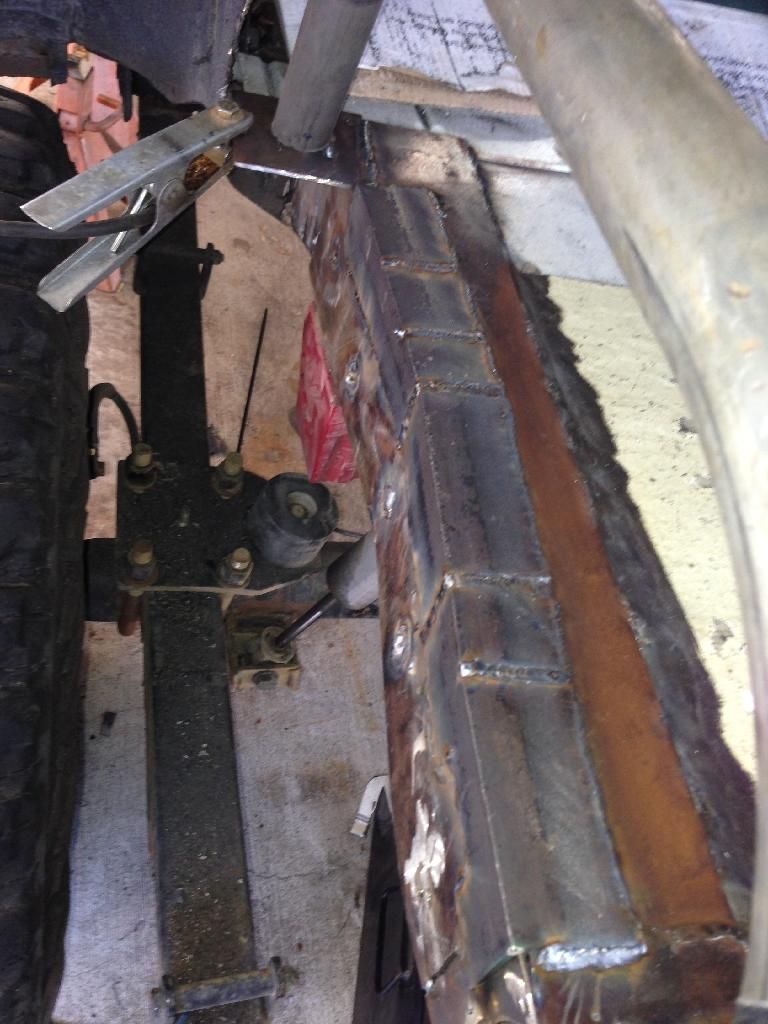 the side of the unirail and the floor were plated with 10ga, then tied together with the 2x2 angle for ease of welding.
the filler neck slot through the unirail was replaced with a piece of 3.5" .120 wall DOM which was welded into the frame plates.
the shackle box was also fully plated