I suppose I've been on here long enough to warrant a build thread on my XJ
the goal of this XJ is to ge a rockcrawler. its not there yet, its not even close. but I'm in college, working as hard as I can and learning as much as I can.
things are starting to pick up.
it al started with a RE 3.5" SF lift a Rusty's 1" drop transmission crossmember, and a Rusty's tie-rod conversion
here is how it sat, stock tires; just about 4.5" of lift netted.
after a few months, I went with 33x1050 on some pro-comp 1069. no fender trimming: bad idea.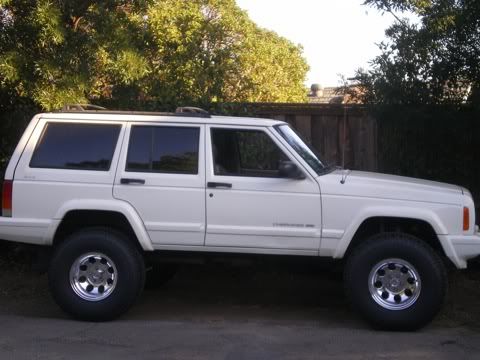 Took it to big bear CA and wheeled on some trails.