After diving into the build in Saturday's rainy conditions, it didn't take me long to determine that I forgot to purchase hardware for the main eyes of my leaf springs. I hopped in the car and spent the next two and a half hours driving around, looking for a place that sold the proper size sleeves (1/2" ID and 3/4" OD). After checking 4 different stores, I still did not find what I needed. As to not of completely waste the weekend on no progress, I decided to steal the hardware from my front shackle kit.
So I was able to finish what I needed to do in the rear. Here is how she currently stands, leaning forward: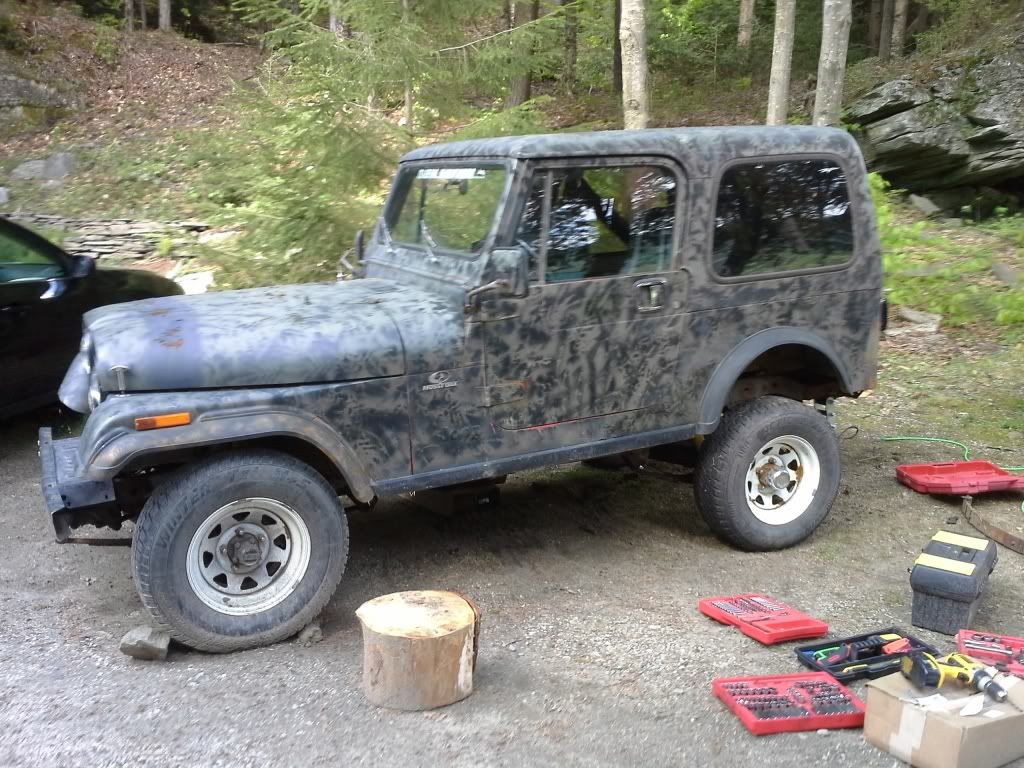 I have not put in new shocks yet. The stock shocks are completely extended and are probably shorting my springs by an inch or more. I should have the cash to by 4 shocks, all around in early June. In the mean time, I will get the needed hardware to finish the front.