Registered User
Join Date: Jan 2013
Location: Burlington
Posts: 47
CJ's '85 CJ7 Build
---
I just picked up this 1985 CJ, this February. I have been planning and gathering parts and, this weekend, its time to put in some work. I have RC 4" YJ Springs I picked up for $150, a set of 34x10.5x15 SuperSwampers I picked up for $200, and I just received $276 worth of parts from Quadratec, just today. Thats RE shackles, RE u-bolts, and RE spring plates.
Here is my starting point, stock...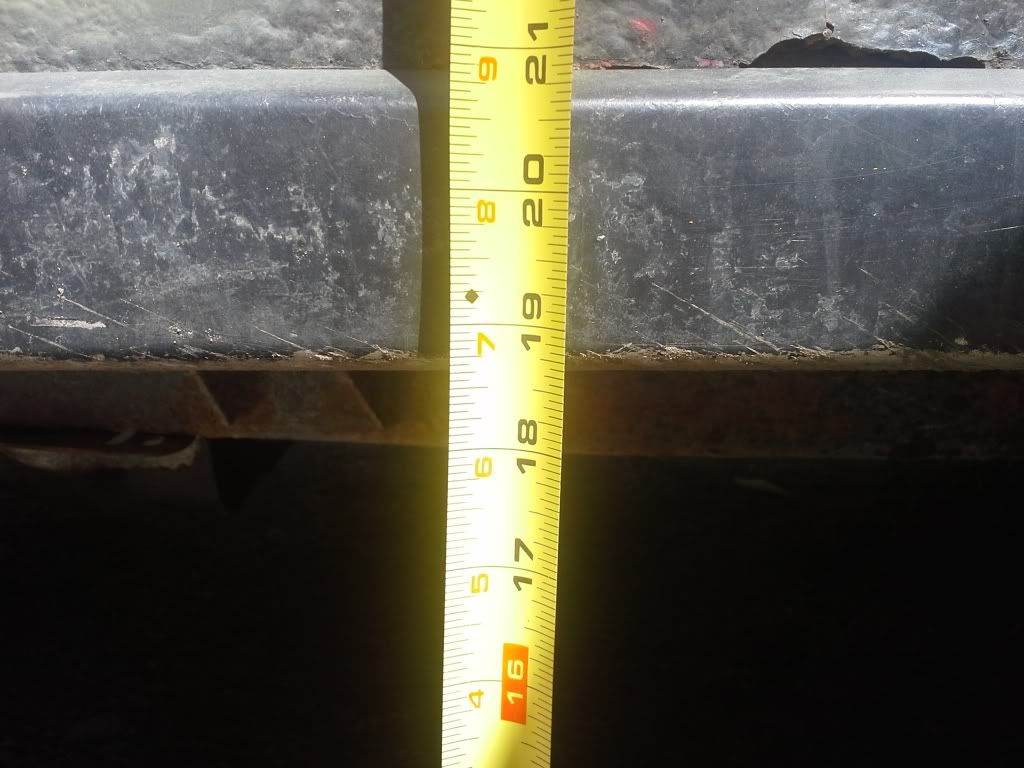 It looks like rain w/ a side of thunder, tomorrow and I don't currently have a garage! I think I will still work in the rain... I can set up a tarp.
After diving into the build in Saturday's rainy conditions, it didn't take me long to determine that I forgot to purchase hardware for the main eyes of my leaf springs. I hopped in the car and spent the next two and a half hours driving around, looking for a place that sold the proper size sleeves (1/2" ID and 3/4" OD). After checking 4 different stores, I still did not find what I needed. As to not of completely waste the weekend on no progress, I decided to steal the hardware from my front shackle kit.
So I was able to finish what I needed to do in the rear. Here is how she currently stands, leaning forward: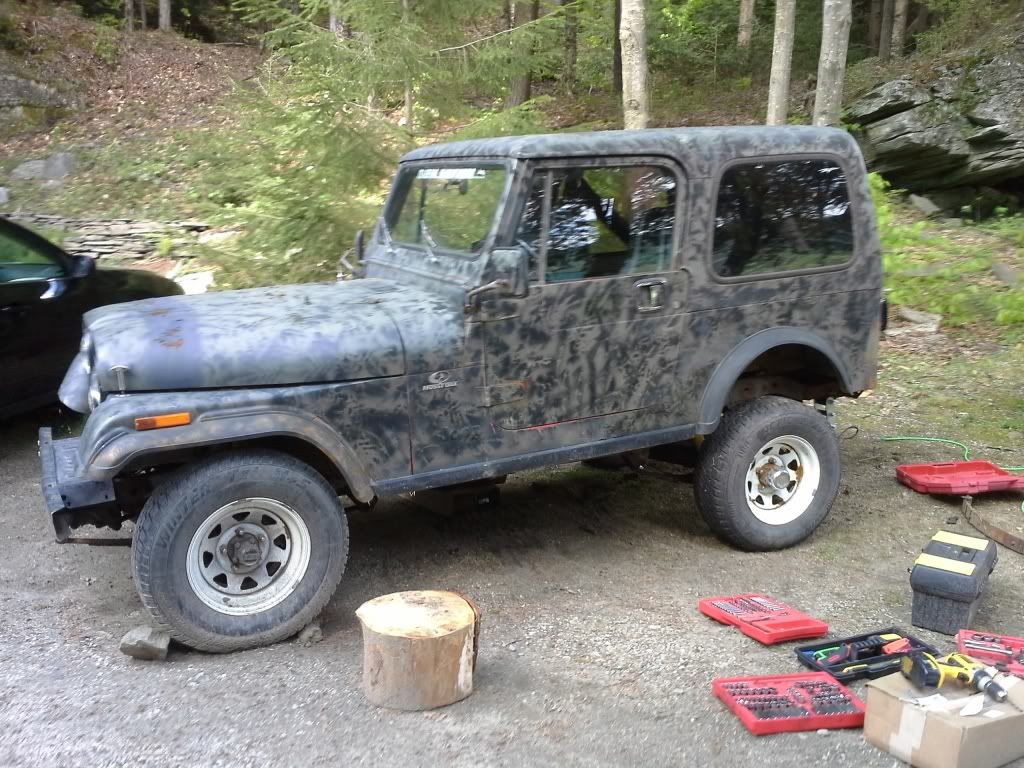 I have not put in new shocks yet. The stock shocks are completely extended and are probably shorting my springs by an inch or more. I should have the cash to by 4 shocks, all around in early June. In the mean time, I will get the needed hardware to finish the front.
Registered User
Join Date: Jul 2010
Location: Burlington
Posts: 935
Looking good! Cant wait to see it out on the trails! The bigger tires will make it look alot better too!
---
Wheel - Wreck - Wrench - Repeat!

The VIN says its a 79 CJ
Quote:
Looking good! Cant wait to see it out on the trails! The bigger tires will make it look alot better too!
Well it won't look quite like yours with 42s!!!
More hardware on order. It should be here, Thursday. I will swap out the bolts that I used on my rear main eyes with the new ones. That way, I will have my grease fittings.

Then, on to the front lift springs. Sway bar? Who needs it! lol.

Hopefully, I can arrange for my tire swap, this weekend, as well.

Per some advice, I think I will pull my stock shocks and run no shocks for memorial day weekend. Time to hit the trails! Then, I'll make the ride a little safer by putting in some new shocks, early June.

"What could go wrong?" Famous last words!
Maybe I will see what condition my soft top is in, this weekend, as well!
Registered User
Join Date: Aug 2013
Posts: 27
Currently Active Users Viewing This Thread: 1

(0 members and 1 guests)