This is how I rigged the tub to be lifted
YEA I trust the joists
And up we go
Out with the old
In with the new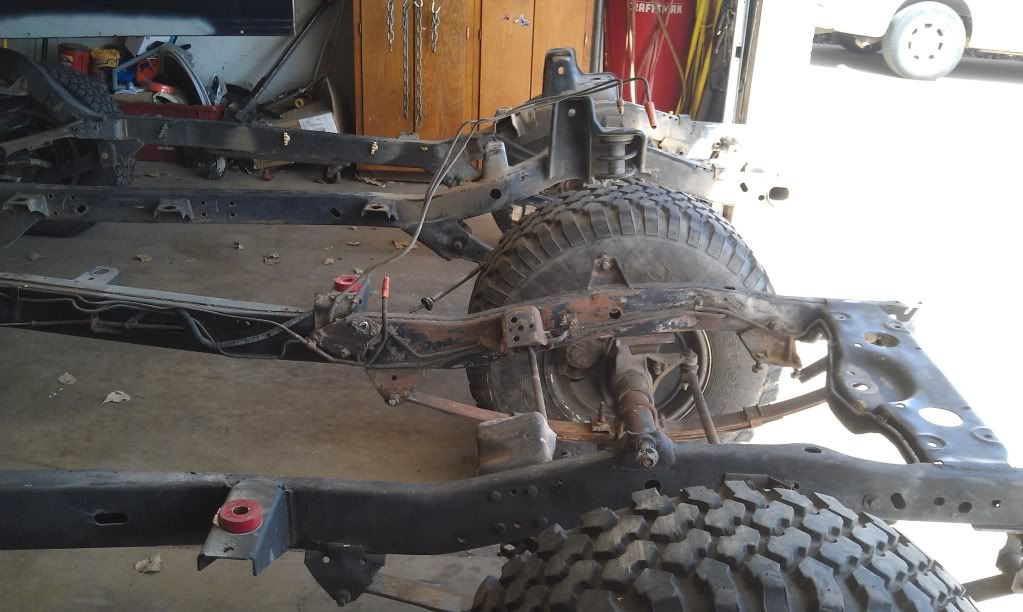 Moving wheel dollies
This is the forward most mount by the firewall. Probably could just drill a new hole for this to work
2nd mount back. This one will need a new mount.
Next one. Hmm. Some more fab. This one is close to the frame.
Under the rear seat, these lined up just fine. I will use these as a guide.
Under rear seat other side
The rearmost mounts. Im not sure on how to make these work yet. Any Ideas?
The rear of the tub lines up nicely with the rear of the frame!
But of course, the rear axle sets a little far forward for my taste!
AND... off with the old body mounts..
AND... off with the motor mounts.