So the day after I got my Jeep out of the body shop I picked up the new to me frame.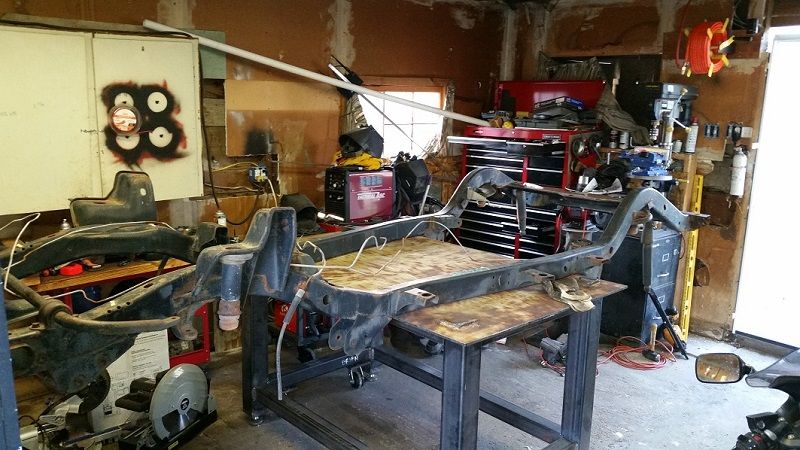 And started getting rid of all the junk on the frame that was no longer needed.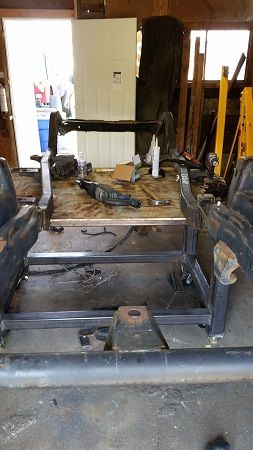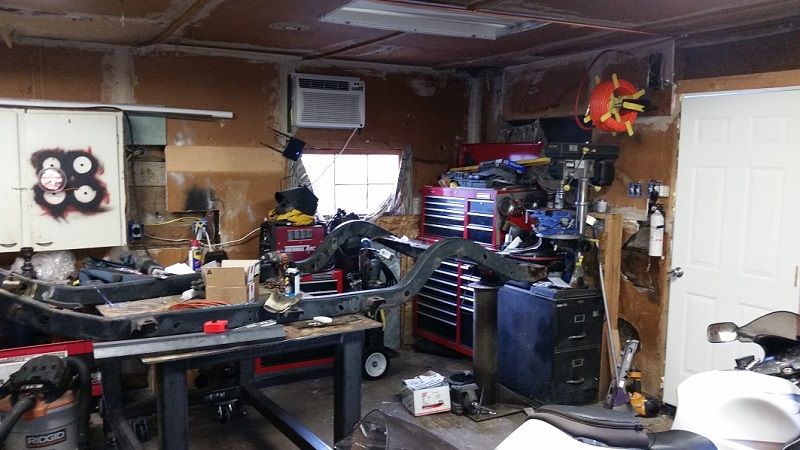 Since I already had the Magnum stuff, I knew I would be going back down that path with the drive train and I have always wanted a long arm TJ. This was the perfect time to make all the changes that I wanted.
So for the motor mounts I went back to Advance Adapters and got their Magnum conversion kit and after much research I decided that Clayton was the place to go for a long arm kit. Ballistic Fab has always treated me good on all the parts I have ever bought from them, so I went back the them for the rear spring perch relocation brackets.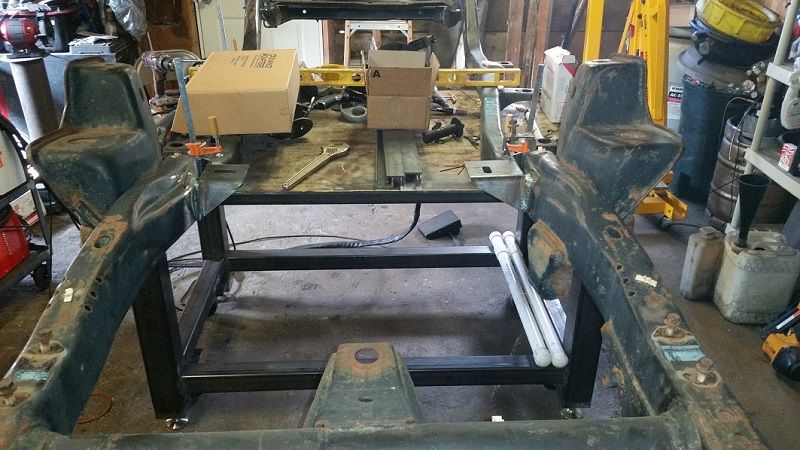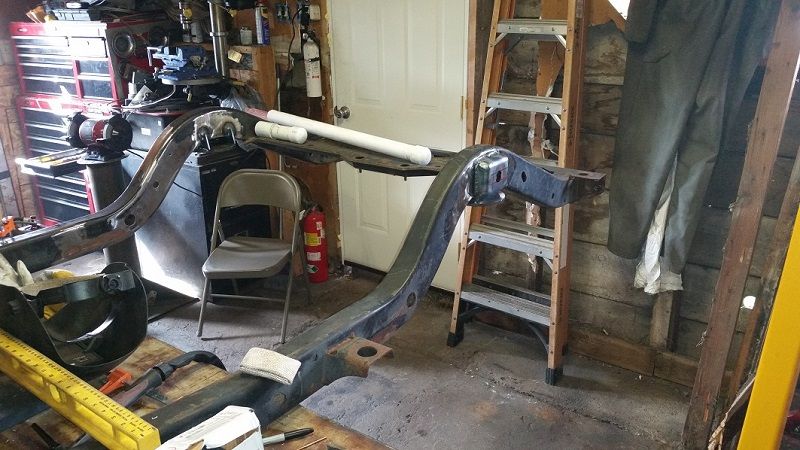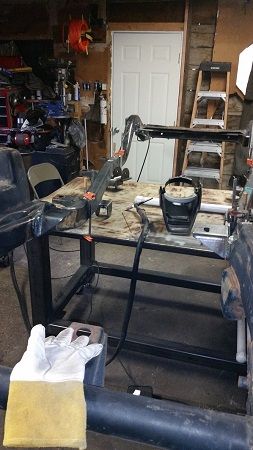 At this point I could have just spray painted over all the welds and brackets and called it a day but...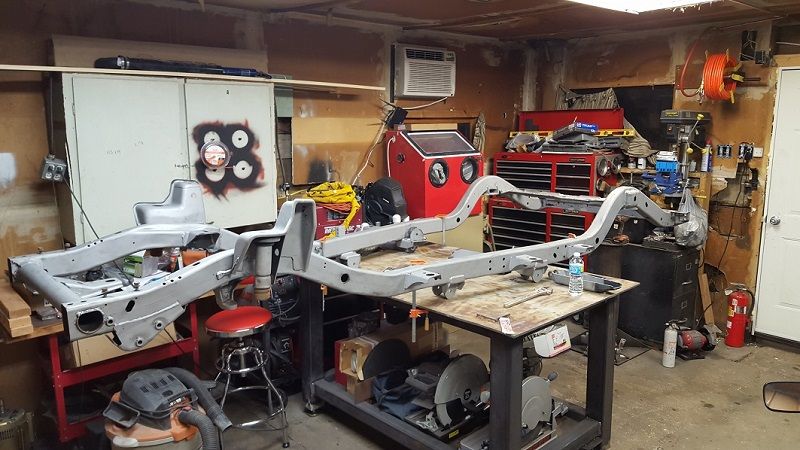 I took the extra time to sand blast the whole frame. I must say I think it would have be better if I had just sent it out to get blasted, I think I would have come out much further ahead. HaHa, It took me about two and a half weekends and 600 Lbs of coal slag (the cheapest stuff I could find) to sand blast the frame.
Then I started on the shock towers. I'm going to be running 14" travel Bilstein 5100 front and rear.