I know i just posted my last post since i never updated it after the racked but that really does matter much anymore.
yesterday i was driving home after i picked up some parts and someone crossed over two lanes and t boned me.
The man hit my back driver side tire causing the jeep to spin sideways and once it caught traction it rolled onto my passenger side then to my roof and then to my driver side where i sat buckled in laying right next to the ground (with my doors off).
luckily the police officers told me i had the right away and this man never yielded so i just need to wait for the police report.
this was one of the scariest things that has every happened to me and i'm still in shock that i'm this lucky to be able to be posting this to you guys right now.
i am ok, my body is very sore and hurts in lots of places but i walked away from the accident. wearing your seatbelt is no joke and im so thankful to be here right now.
as for the jeep it is totaled, i am not parting it out so please don't ask. i do plan on doing something with it.
heres some pictures and a video that looks ****ty on photobucket for some reason but looks perfect on my iphone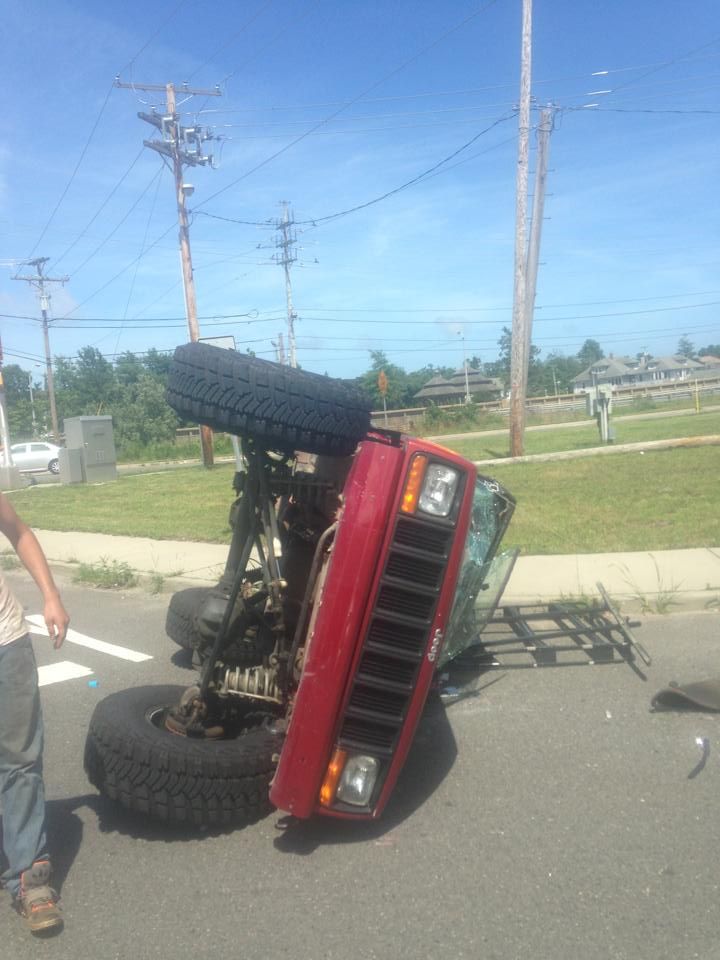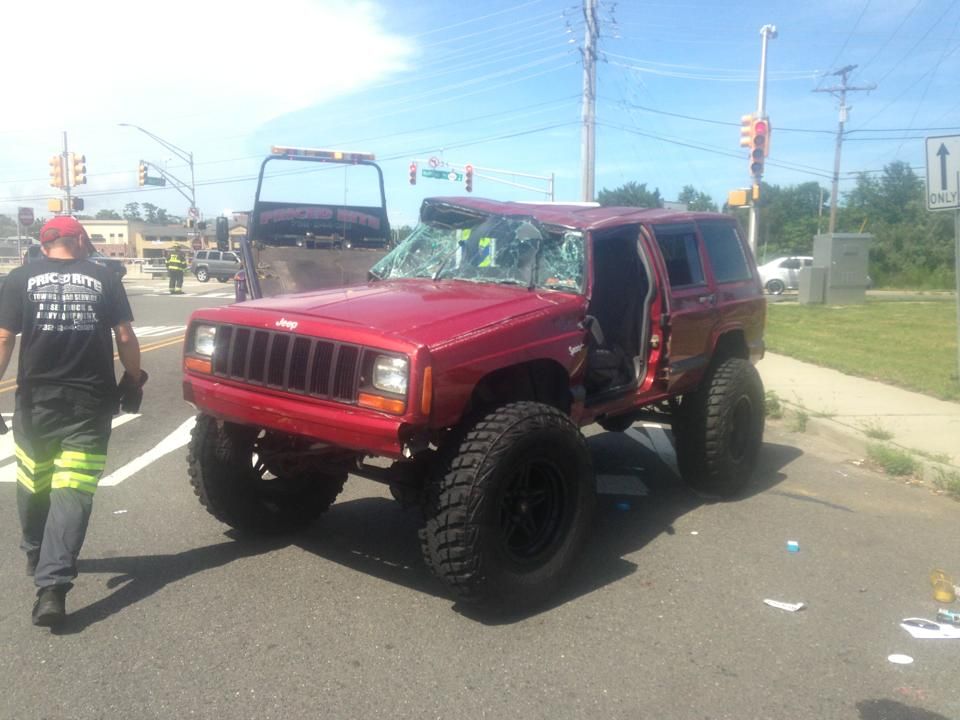 and the video of them flipping it over