Got to go wheelin today, first time since HF in November so I really needed it. I wasn't expecting it to be muddy, but it was very muddy. I hate mud so much. I can't wait to be locked F/R and on 35s, two other TJs with us were both on 37s (one was 37x14.5) but neither of them were locked so I made the rock hills a little easier. They were a little more scared than I was to go up the optional rock hills so they skipped, I put my AtoZ sliders to good use. I was really the only one taking pictures with my phone so we didn't get too many.
TJ 37x12.5s open F/R struggled a lot more than I did on this climb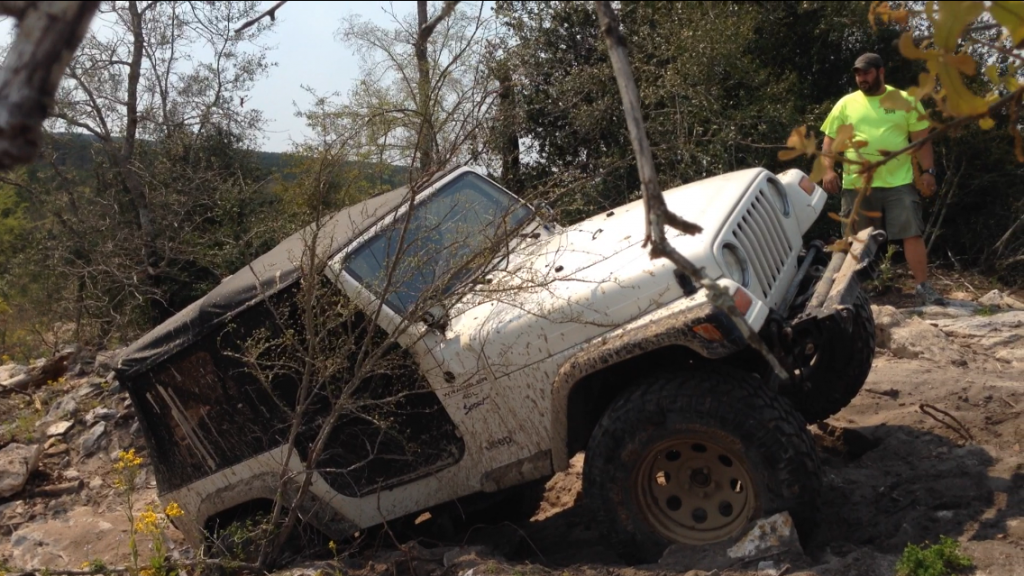 JKUR 35s (factory lockers)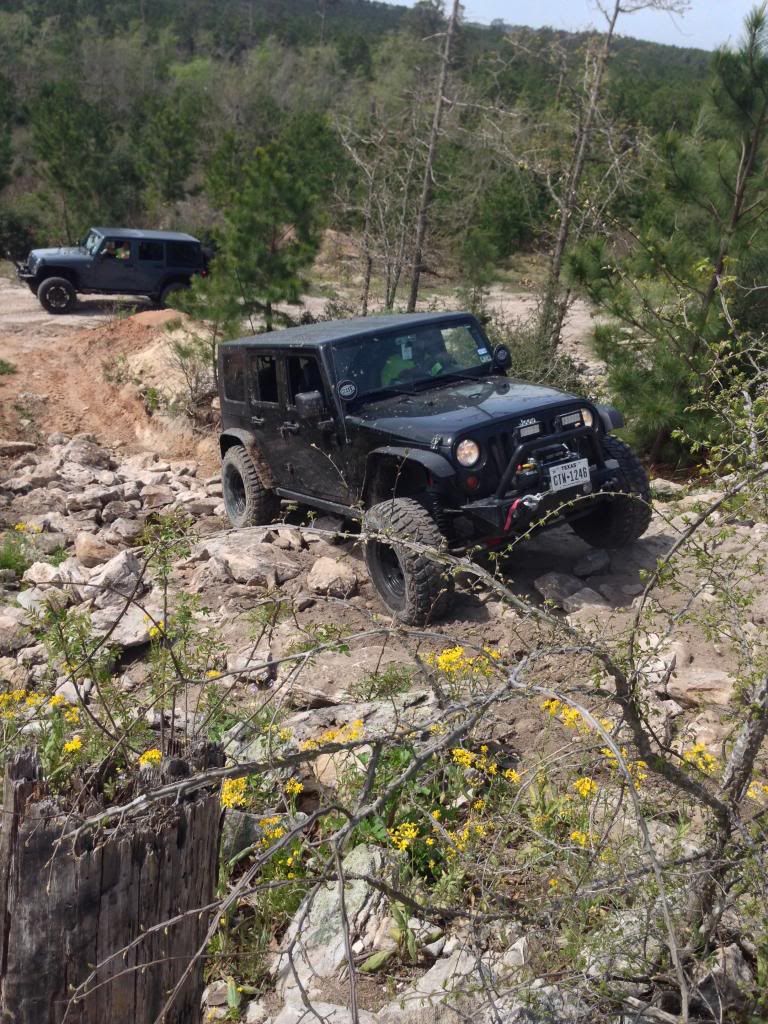 Longer wheel base didn't help him here
Or here, got stuck nose first and could only winch forward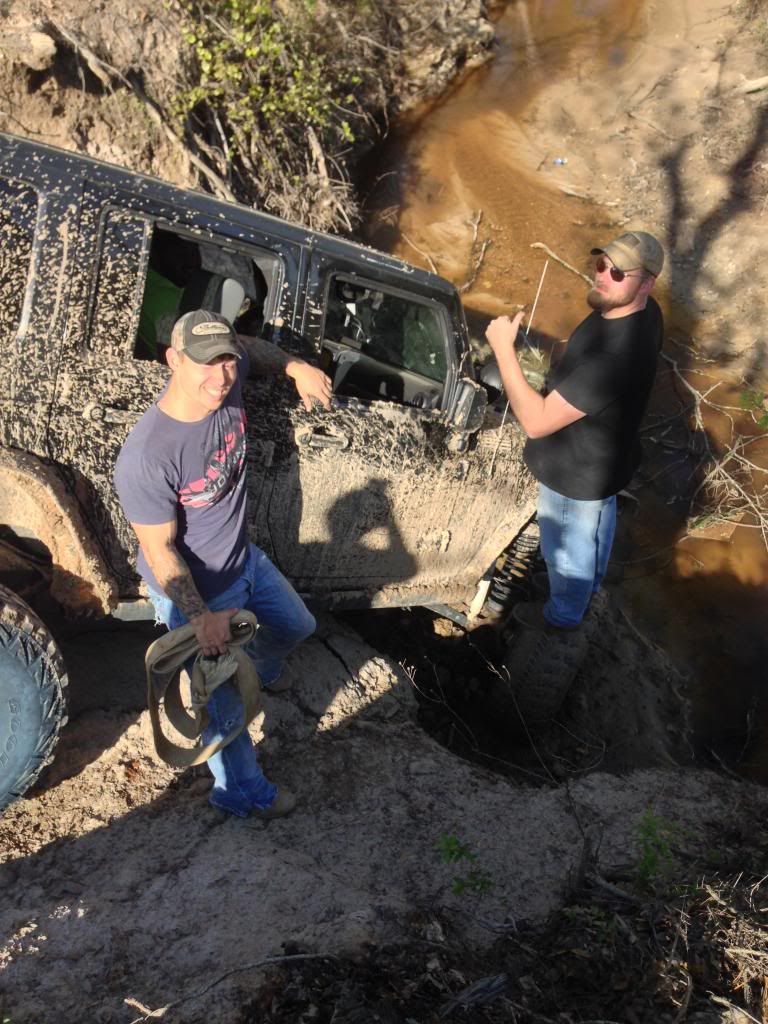 No one else followed him and after he got back around he looked like this, said it was very sloppy after that spot
'13 JKU washing off
Houston Raptor owners were out and about, I counted ~ 30 Raptors out there
And a '14 Tacoma that got stuck and caught fire a month or two ago.