so we bit the bullet and got started... we made the tube a little long. its 1.75 .120 wall DOM im using dom on the two main rails. hrew on the braces.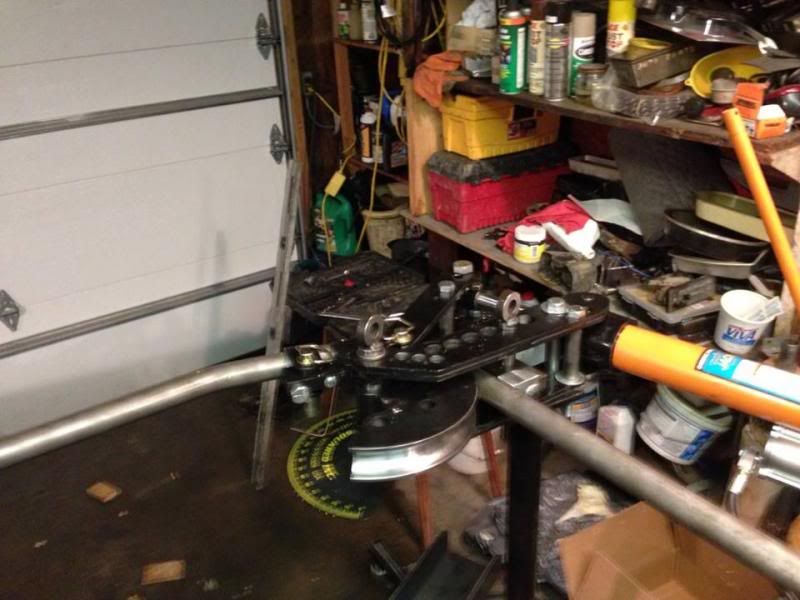 After we got the 2 bends we tested it........................OOPPPSSSSS!! well that is gona cost some money... not a big deal i can still use the tube for braces. i got extra stick for a reason.
we sat and looked at this.... for a long time..... we found out I didnt read the angle bend areas right when marking it with the 90 deg tube. and i was way off. i should of reread it and seen it said "Here is where that 90 you bent and marked comes in. Start from the center and work your way out and down. You simply lay your 90 on the floor parallel to your top chalk line, and slide it over till it intersects your down line, and mark the floor" i didnt do thsi right and when we did it it should of clicked in our heads.
put this to the side, here is aaron marking it the CORRECT way!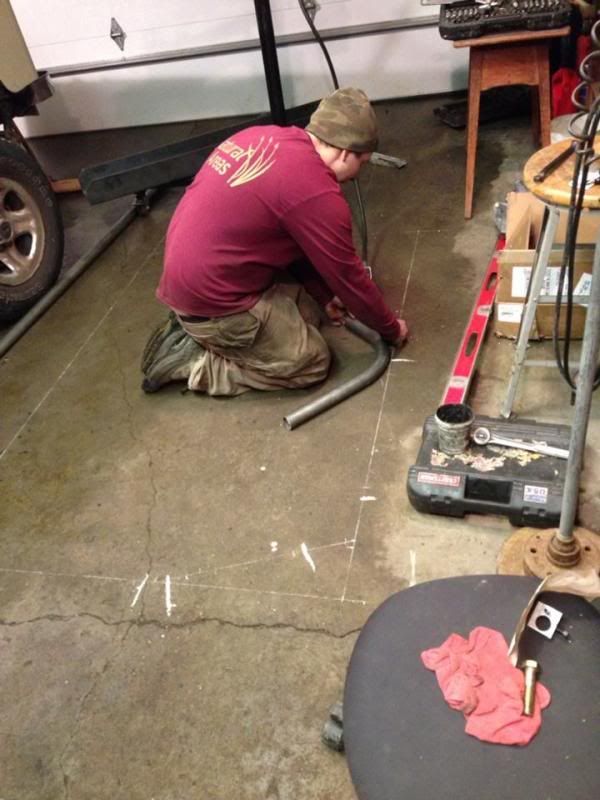 after that mistake we were very particular on measuring 3-10 times ....lol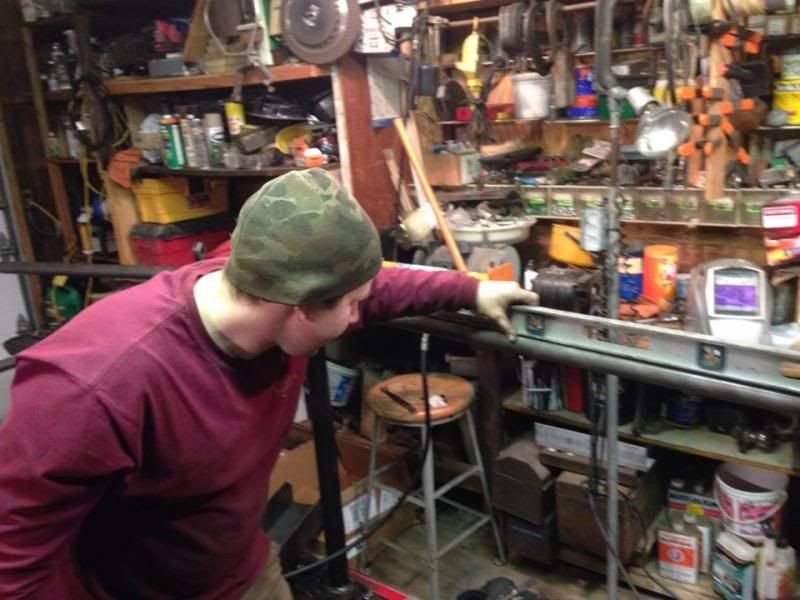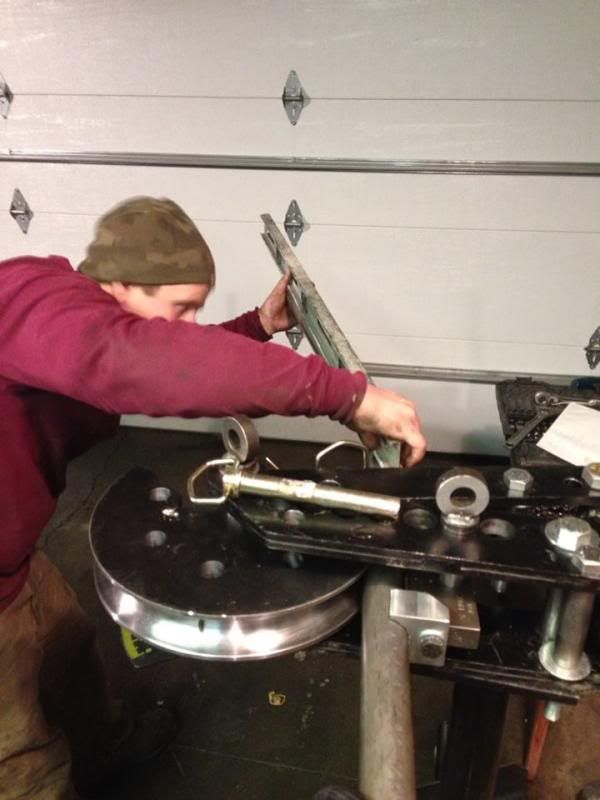 we were used to spring back and took a bunch of noted by this time.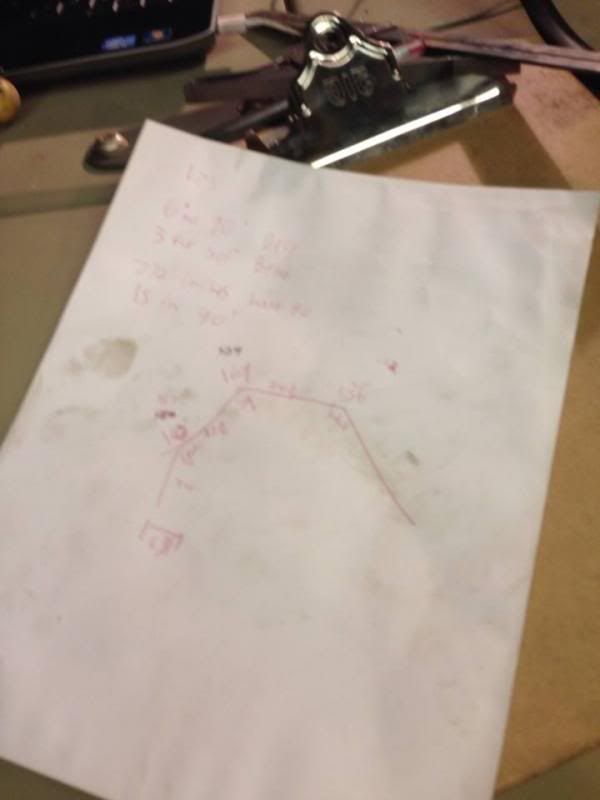 got the 2 bends done.... and......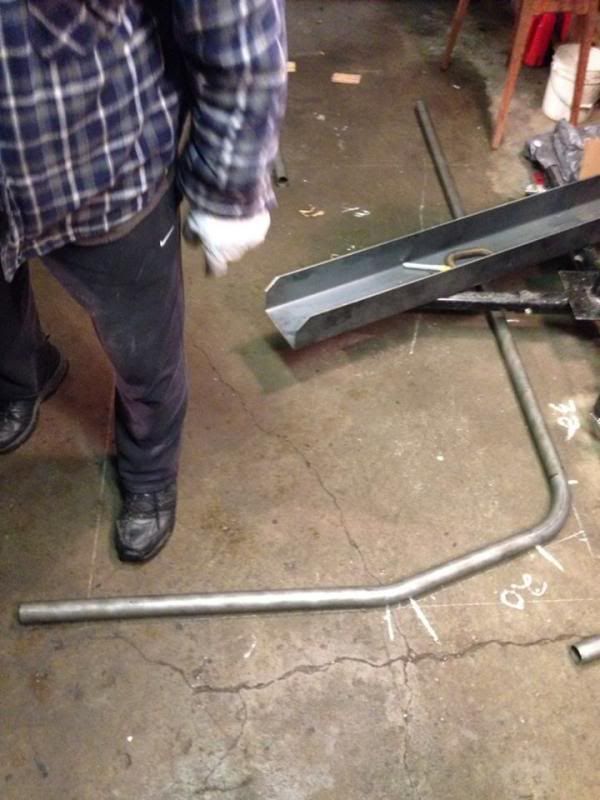 perfect! made the a pillar longer... and i think ill be cutting a hole in my floor and mounting this right to my frame.
got the last bend done. and all done.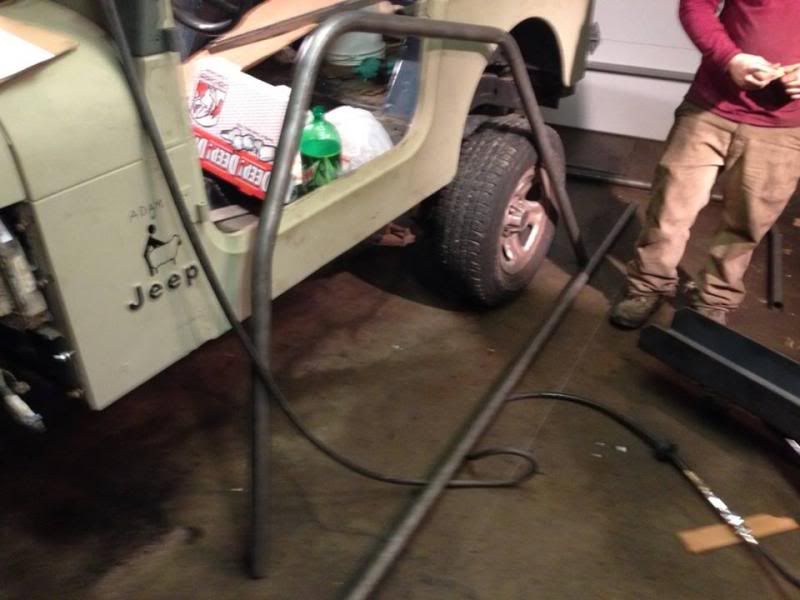 SINCE we took notes, it was very easy to do ti again. we already knew the spring back rate, and measurements.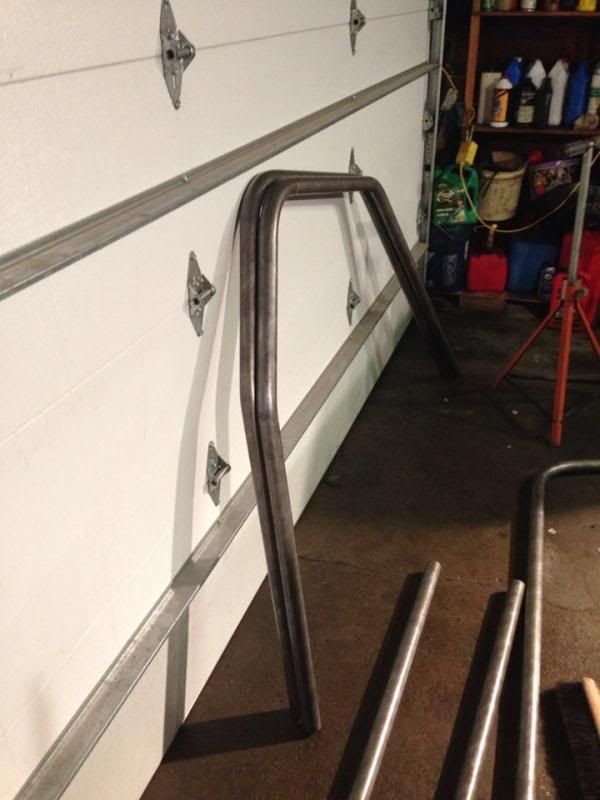 and dont mind that sheep sticker.. a guy adam in the group just likes sheep alot.
now im gona go drink a beer, cya next week.