Got some more work done to the motor today.
Before
Parts in the "paint booth".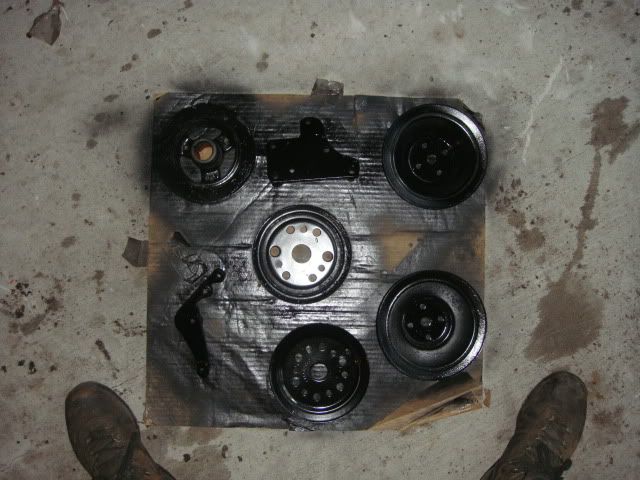 Replacing the timing chain.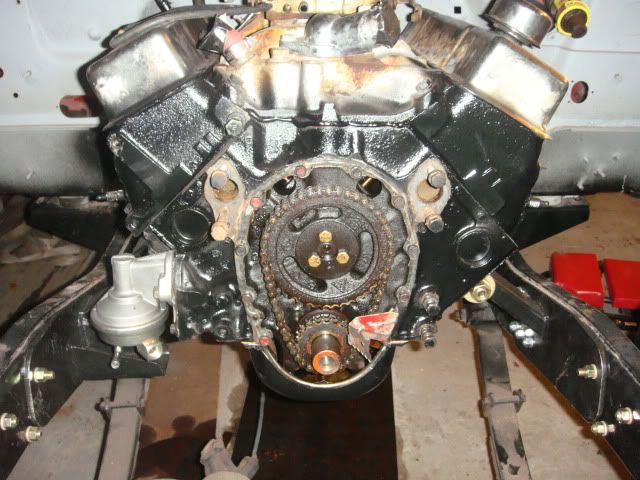 Ohh shinny! Right about now I realized I didn't get a pic of the new chain. Oh well, to late now.
Painted the new water pump black to match.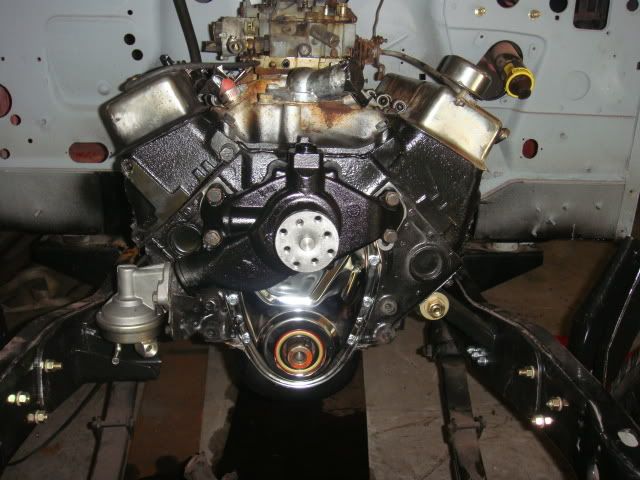 Accessories on.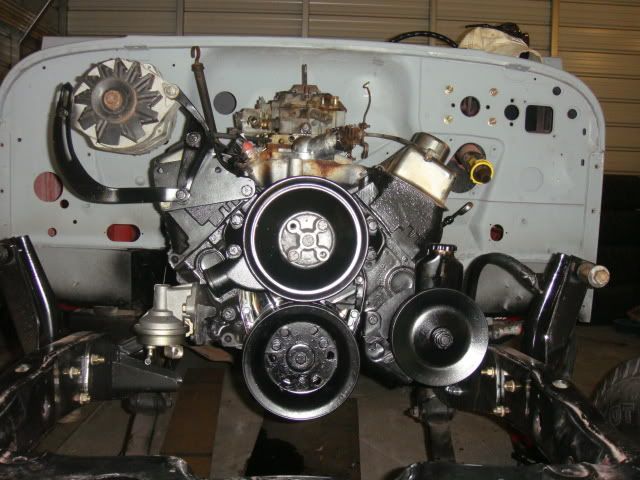 Painted the intake. Looks like new. Going to put an aluminum one on later.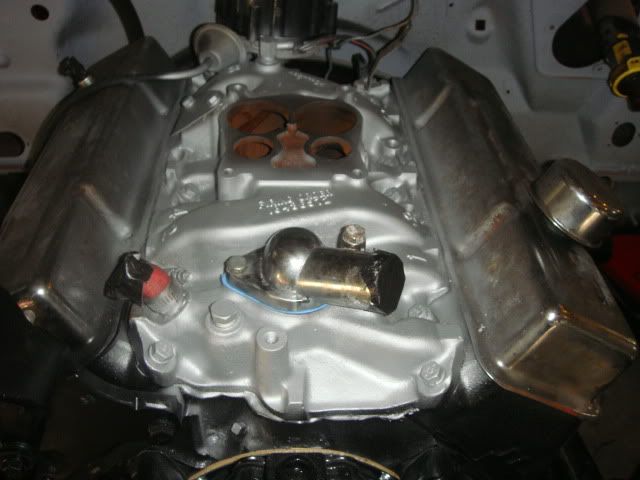 Finished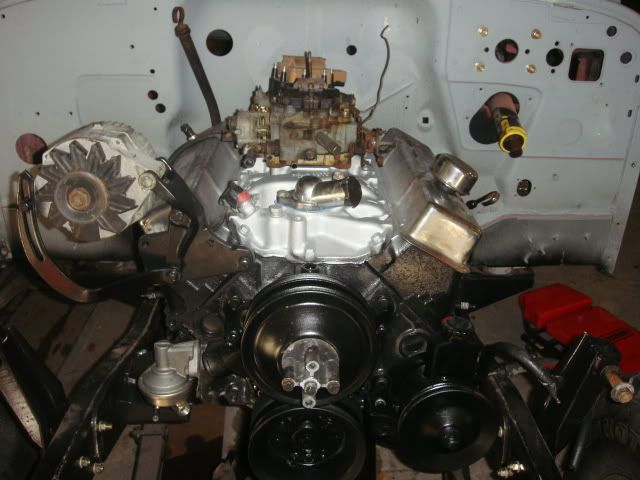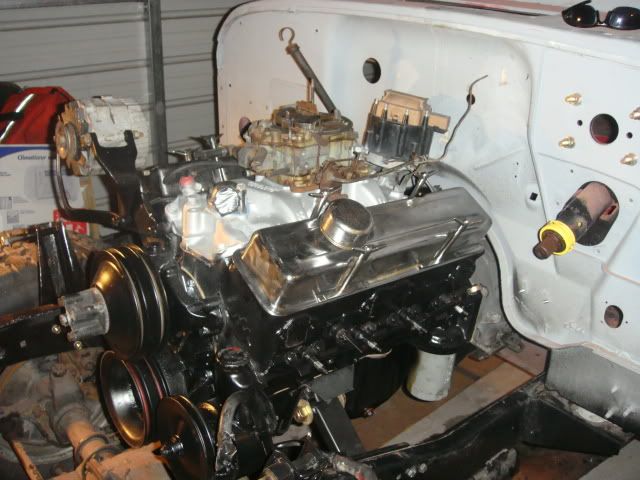 Once I get some more spare change, Im going to put on some new valve covers. Need to get a new cap and rotor and then I'll fire it up for a quick test run.