^^^^^^^^^^^^^^^^^^^^^^^MOST RECENT PICTURE^^^^^^^^^^^^^^^^^^^^^
-------------------------------------------------------------------------------------------------------------------------
Probably about time to start wanna these!
Up first a little history:
This is me, Bryc
And ya see what I really like doing is this:
Yeah it's a '96 Impreza and yeah it's a Brighton (base model). Right now it's a rallycross car and hopefully going to be a stage rally car (expensiiiiive
)
Which means that my Jeep budget is low but no worries they're still fun!
So on to the Jeep(s)
This is my ZJ, Geoff
Geoff was awesome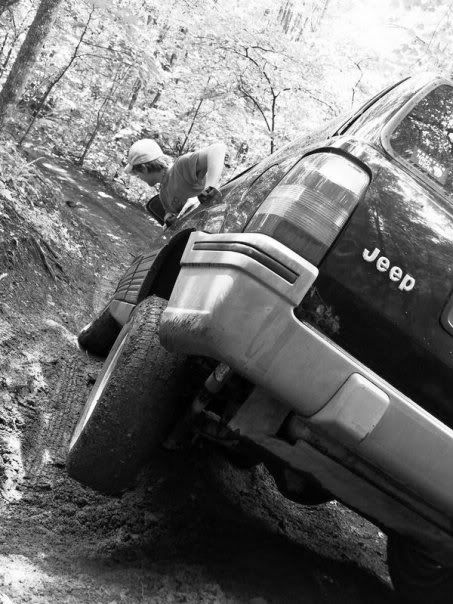 Buuuuut
In 2010 Geoff gave his life for me and I walked away with just a few bumps and bruises
Geoff.
I drove the Impreza for awhile but wanted another DD/tow rig/weekend off-roader so in 2012 I got a '00 GC Limited (V8, QD) aka Taupen.... 'cause he's ummm... taupe. (it's a color google it!)
This is the day a got Taupen
He had 4 mismatched and mostly bald tires, a t-case that was shot, a few other issues and 139k on the clock... but hey I paid $3.5k
Since I've had Taupen most of my money has gone to fixing s**t
Here's a fun list of stuff to fill your weekends with!:
-Shocks for lift gate/rear glass
-Blend door fix
-Driver window regulator
-Cleaned diffs and replaced fluid with RP
-Replaced both front CV axles
-Replaced both front wheel bearing/hup assemblies
-Replaced power steering HP line
-Replaced front DS
-Replaced trans fluid/filter
Oh and did I mention I've had the transfer case out 6 times in less than 2 years? Haha. Long story short; I rebuilt the first one, it never fully worked right and broke again after awhile and than I had alot of mishaps finding a replacement.
But hey finally got that worked out and everything's good so far!
My very short "mod" list (if you can call it that)
-BFG Rugged Terrain 245/70R16
-Rola roof rack
-Shovel mount
-Borla Pro XS muffler
-Akebono front brake upgrade with Mopar pads and EBC slotted rotors
-2" BB
-Carolina front drive shaft
Aaaand picture dump!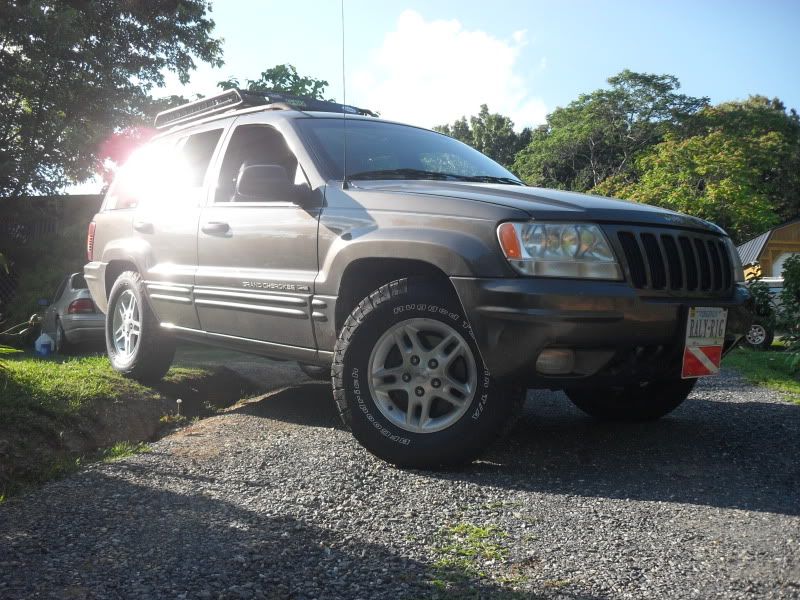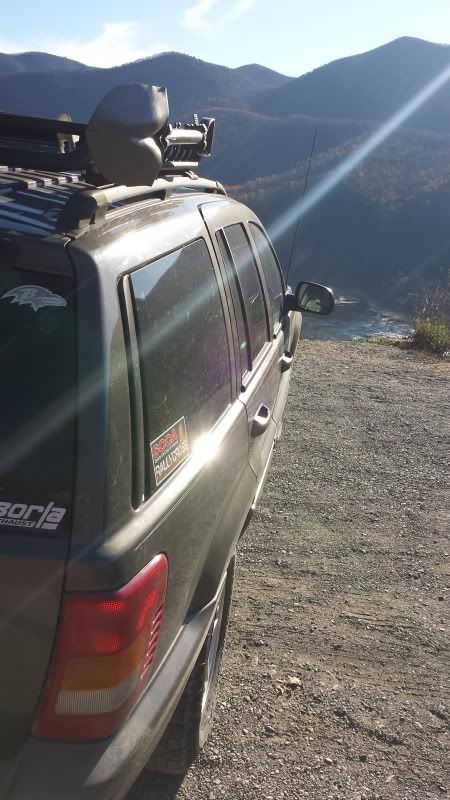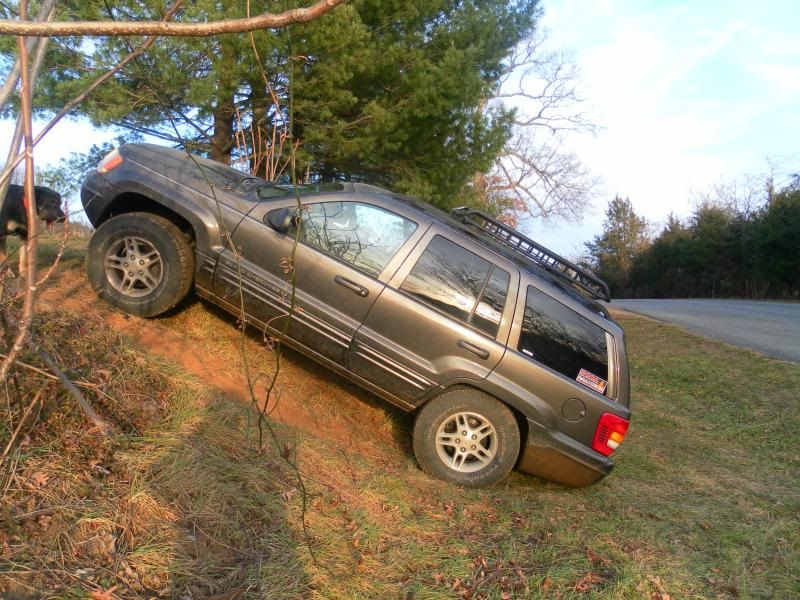 On some local off-road trails:
This is sort of a recreation of the black and white picture of the ZJ
And a video of said off-road trails
That's what I got so far. In the future there might be a slight lift and a few other things but probably nothing to extreme as I need this Jeep more for DD/tow use and my real focus is on the Impreza.